;
Nectar's Memory Foam Mattress Set
Build Your Mattress Set With Nectar
Buy Nectar's go-to products to create the perfect mattress set.
Let's Get Started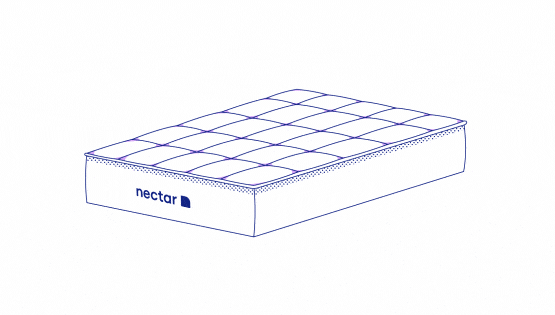 Step 1 of 3
Choose a Mattress
Our memory foam mattress is made with 5 layers of memory foam. It includes a 365 night trial, forever warranty, free shipping & returns. Get 2 free pillows + $125 off your mattress
Select Size:
Next Step
Step 2 of 3
Pick a Base
Nectar Foundation
Choose Size
Choose Size
The Nectar Foundation is made with solid and naturally-sourced wood, our foundation provides premium support under any mattress and can be assembled in minutes with optional legs for custom height—no tools required.
Adjustable Frame
Choose Size
Choose Size
Elevate your bedroom experience and adjust your mattress to the position best suited for your needs.
Bed Frame with Headboard - LINEN
Choose Size
Choose Size
The Nectar Bed Frame with Headboard has 8-inch legs and sturdy wooden slats that provide a durable foundation for your mattress, no box spring required. The button-tufted, upholstered headboard offers soft comfort and style.
Next Step
Step 3 of 3
Add Accessories
Mattress Protector
Choose Size
Designed to be an invisible barrier to protect your mattress from spills, dirt, and pets while helping your body sleep cool and comfortable, each and every night.
Designed to help you slip into softness, each and every night. 300+ Thread count, Certified organic cotton, Soft feel and satin finish, designed for less-wrinkles.