Pillow Top Mattress: A Layer of Comfort
What is a Pillow Top Mattress?
As the name implies, a pillow top is an added layer of padding on the top of the bed. Memory foam, latex foam, feathers, cotton, gel, or other materials can be used to make pillow tops. This padding can be a bonus in alleviating hip and shoulder strain.
When to Best Use Pillow Tops?
For side and back sleepers, who often want an extra comfortable feeling, a pillow top mattress is often recommended. Pillow top is for anyone who needs a better feeling in combination with strong support of their mattress and a more secure feel.
As pillow tops can come with virtually any type of mattress – foam, latex or innerspring, it is considered to be a feature rather than a mattress type.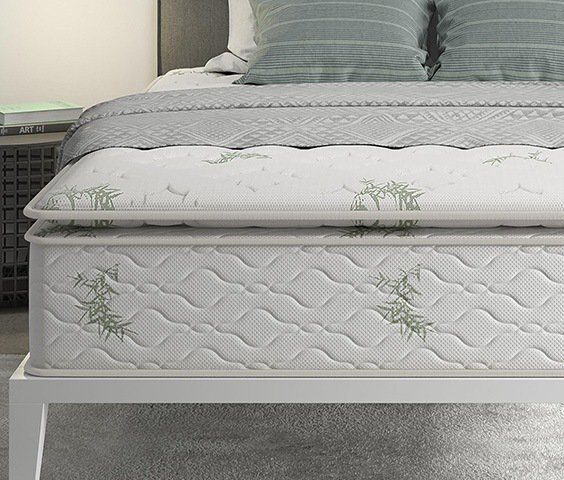 Want to read about other mattress types? Go back to our guide!
When was it First Introduced?
In the 2000s, the popular descriptives for contemporary bedding were choice and comfort. As a trend in luxury, pillow-top mattresses are known to provide an additional layer of comfortable cushioning for single-sided mattresses.
How Can You Use a Pillow Top Mattress?
Due to the nature of pillow top mattresses and the extra cushioning it provides, it is important to take special care of your mattress. Using a waterproof mattress protector is often the easiest way to care for your mattress.
Since many pillow top mattresses are one-sided, you won't be able to flip your mattress regularly. Instead, keep your mattress clean as possible through frequent vacuuming. You can also clean out stains using baking soda or lemon juice.
What is the Cost of a Pillow Top Mattress?
Pillow top mattresses are usually very low in price compared to other types. If you choose an accessory such as a pillow top mattress topper, the cost will be lower than a pillow-top mattress.
A pillow top mattress pad usually costs less than $200 but the cost of a pillow top mattress itself can vary depending on the type of mattress used. For example, pillow top innerspring mattresses cost less than say, a pillow top latex mattress.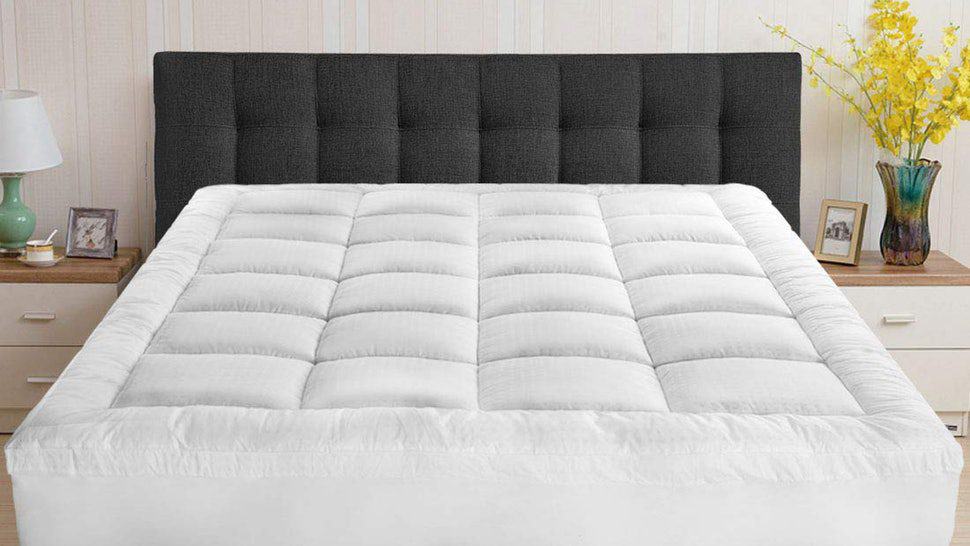 What is the Lifespan of a Typical Pillow Top Mattress?
Experts suggest that you should change your mattress after about seven to ten years at best. Beds such as the pillow top mattress could deteriorate quickly if they are not well-cared for.
Since a pillow-top mattress has an added soft layer of padding attached to the mattress surface, it needs more specialized care and attention. Ensure that the cushy top is always covered and that it is always dry.
The pillow-top mattresses may last between four and seven years, depending on the size and weight of an individual, the number of individuals using the bed, and the maintenance and care measures you put in place.
Pros and Cons
Pros
Balance of comfort and value – Usually, viscoelastic mattresses are more costly than regular polyurethane foam or innerspring mattresses. Pillow tops are a balance between luxury and economy.
Offers Comfort – Generally, the most relaxing and healthy bed is one that lets you rest with correct alignment in your spine and apply less tension on your pressure points.
Adds Durability to your Base Mattress – Pillow tops usually prolongs the life of your mattress base. If used as a topper, you can easily replace it when the product begins to fall apart.
Cons
Too Much Padding – If you are partial towards firm or medium firm mattresses, a pillow top can make you feel like you are sinking in it.
Permanent Molding – The quilted padding sculpts to the shape of the body and sleeping position of the sleeper as time goes by, which can form permanent indentations.
Heat Retention – According to the Sleep Like the Dead website, some customers claim that pillow-top mattresses lead to heat retention due to the additional layer of padding and extensive quilting.
Other Types of Mattresses
If you are looking for a good night's sleep, check out Nectar's Memory Foam Mattress.