Hybrid Mattress: A Guide to Understanding This Mattress Type
What is a Hybrid Mattress?
Simply put, hybrid is defined as a mixture of two or more elements. Taking a cue from there, a hybrid mattress is something on the same lines. A hybrid mattress can be defined as a mattress that consists of two support structures, such as traditional innerspring mattresses and memory foam mattresses which offer extra support and comfort to the users. It can be called a method of trial and error, mixing up stuff to help you get more quality and in-depth sleep.
With the help of old-school innerspring coils, you can get tried-and-tested support, classic bounce, and firmness of a conventional mattress. The foam part provides comfort and contouring with a hug-like sensation.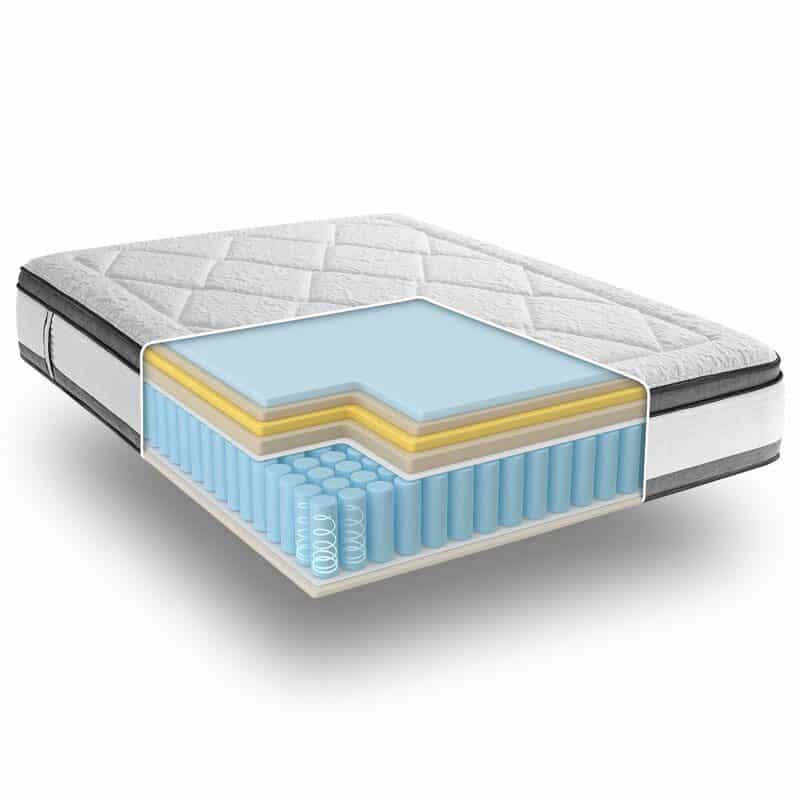 If you're one of those who don't really care for that "sinking" feeling, a hybrid mattress can be a significant upgrade. Now that we are clear with the question – what is a hybrid mattress, let's move on to the most important question – is a hybrid mattress the one for you?
The Hybrid Applications
If you are a sleeper that likes the combination of buoyancy and the perfect contouring sensation, a hybrid mattress is the right choice. Hybrid beds make resting a more pleasant experience than you could get with any other mattress because you get to experience the best qualities of past and present technologies.
In a study conducted by Furniture Today and Apartment Therapy, mattress reviews found that buyers strongly preferred hybrids when assessing quality and popularity. Those types of beds earned a better score in terms of satisfaction than any other sleep set. In fact, if you are looking for quality sleep, you can also try the Dreamcloud X coils hybrid mattress that is designed for better sleeping experiences.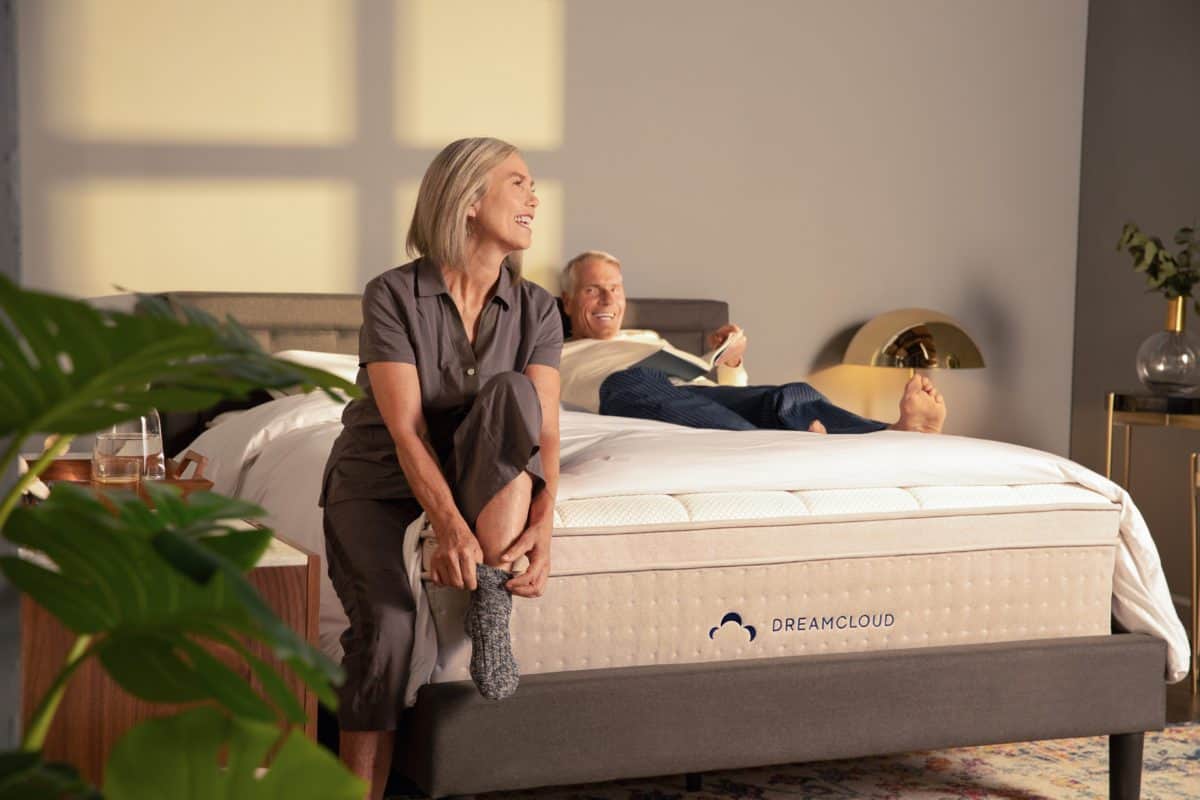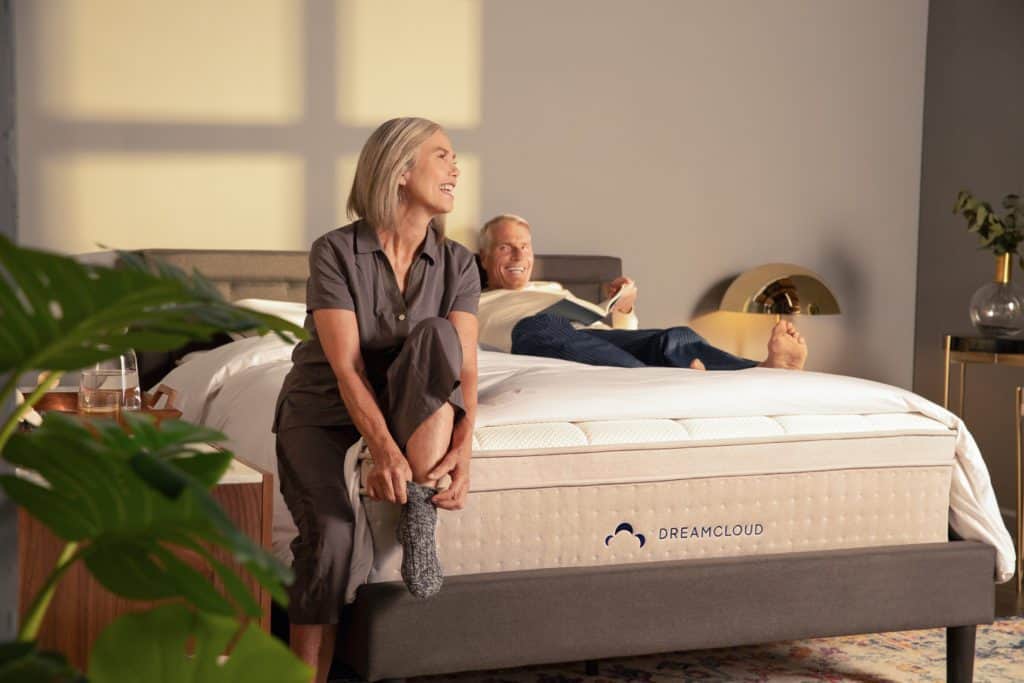 To explore other mattress types, go back to our guide.
When was Hybrid Mattress Introduced?
The constant battle of choices is perhaps what inspired the need to create these hybrid mattresses. Mattresses since the 1900s were either spring or coir and sometimes, singular products were not always the right way to go.
This called for a need for a combined and quality product that led to the creation of Hybrid Mattress. After years of research, products like the Awara mattress natural and organic coil hybrid mattress are in the market helping users achieve the much needed sleep without any compromises.
Buying a Hybrid Mattress
Online Purchase
Going to store shopping is not everyone's cup of tea. That is why, we have online stores that bring the best of retail right to your doorstep. Mattresses are not far behind and you can get some excellent choices of hybrid mattress online.
Direct-to-Consumer Site
Google is your friend when you are looking for a hybrid mattress. Upon searching, you will be led to the best direct-to-consumer websites like Dreamcloud or Awara where you can look at the reviews, manufacturing details and a lot more before clicking on the buy button.
e-Commerce Store
If you are unable to make a decision with your hybrid mattress, let the e-commerce platforms help you. Ranked based on customer reviews, mattress shopping here is extremely easy and reliable.
Shopping In Store
It is, without a doubt, the massive advantage of traditional in-store shopping. Being on a hybrid mattress is something you need to experience before you purchase that the regular retail stores offer. It is the primary reason why the rate of return is almost zero.
Exclusive Manufacturer's Store
You can simply walk into a manufacturer's store and check out the options right in front of you. The best part? You can even check them out in real time for their comfort and support, A store shopping is guaranteed to give a well-researched hybrid mattress.
Holistic Mattress Stores
So the holistic mattress stores are not affiliated to one particular brand. You can find a number of hybrid mattresses from other manufacturer's and size them up for a purchase based on your requirement and budget. Again, the first hand testing model plays a vital role here for a great shopping experience.
How to Use a Hybrid Mattress?
To make the most of your hybrid mattress, maintenance should be a priority. Since a hybrid bed has layers, flipping your mattress over is not a good idea. However, with caution, you slowly change the mattress side occasionally and enable an even spread of the bed springs that prevent them from bunching up and damaging the mattress as well as your sleep.
If something drops on your bed, a few spot cleanups might be necessary. Nevertheless, you must be careful when reading the instructions to make sure that the foam is not damaged or soaked. It can result in a musty smell or, worse, moldy. A high-quality mattress protector can help you add more years to the life of your mattress.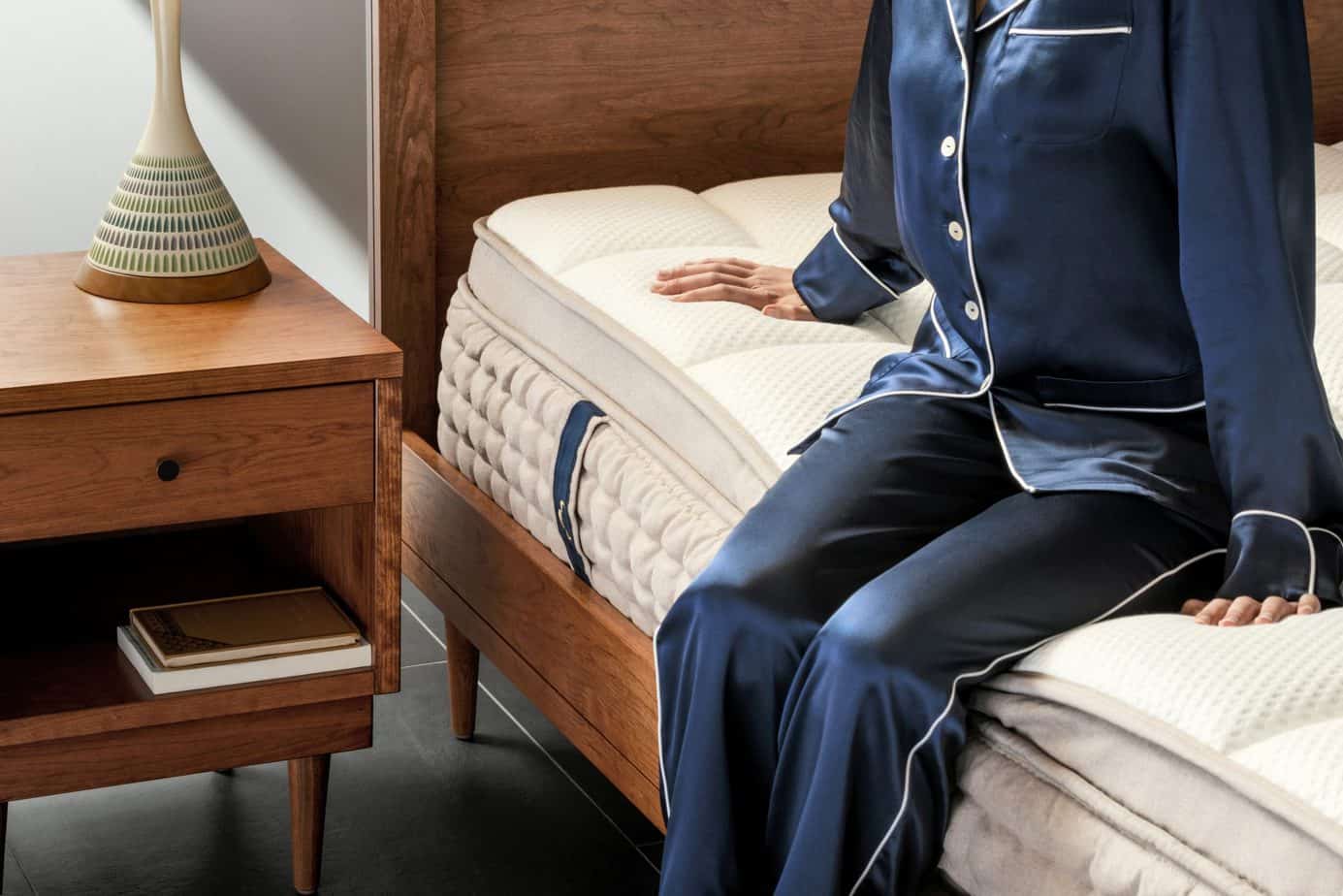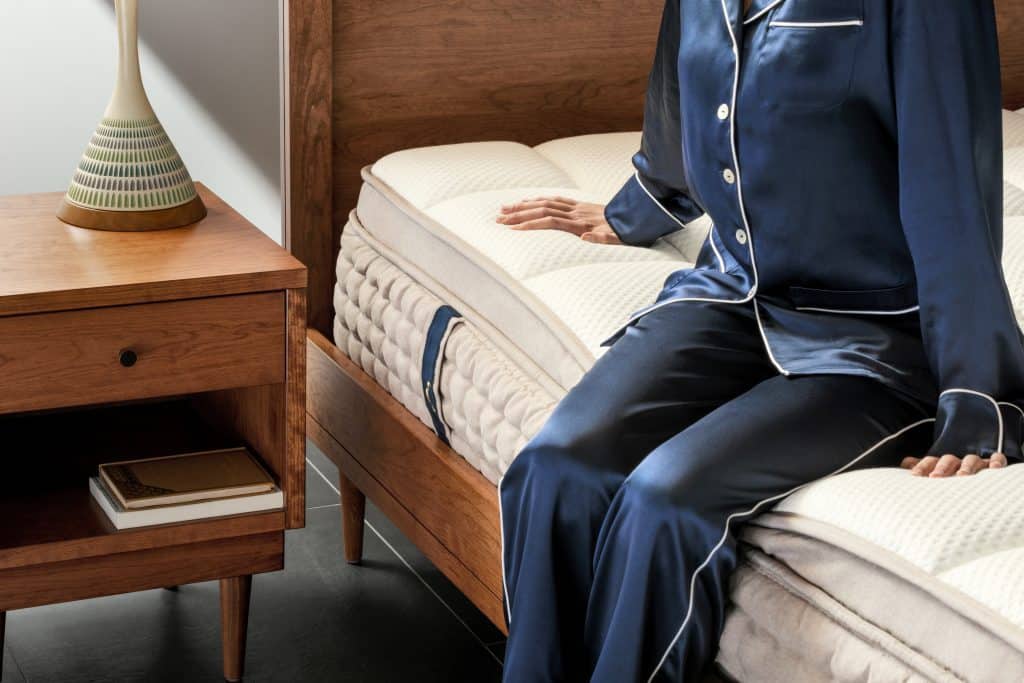 How much do Hybrid Mattresses cost?
Hybrid beds can vary according to the number of layers in the mattress. Since beds with more layers need more resources and a much more complicated production process, they are bound to be pricier. With that, the prices of hybrid mattresses range between $1,200 and $2,000. You can check out the prices for top brands like Dreamcloud or Awara too. Watch for sales to get the best deals out there!
Are you looking for a hybrid mattress? Check out Dreamcloud's luxurious mattress here.
What is the Lifespan of a Hybrid Mattress?
Hybrid mattresses have pocketed coil support core and a support layer like memory foam or latex. On an average, it can last up to six years if properly maintained. However, the lifespan relies upon the quality of materials used to make the mattress.
There are a few early warning signs to keep an eye out for. Tears, bumps, and lumps are some of the most obvious ones. There are also visible signs that could let you know when it's time to replace your bed.
Resting on an aged, saggy mattress robs comfort from your body and the support you need at night. In turn, it contributes to pain and increased stress when you wake up in the morning.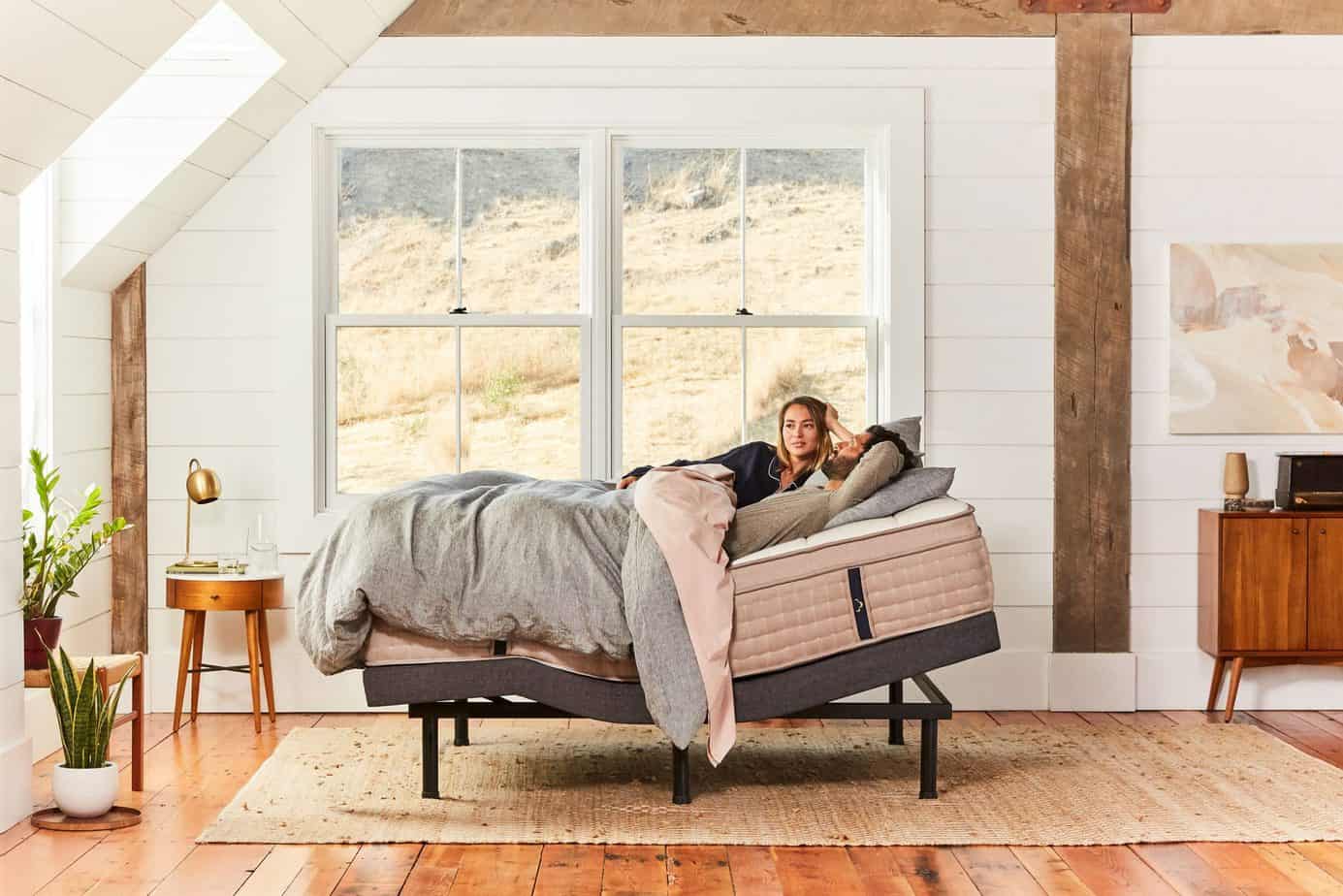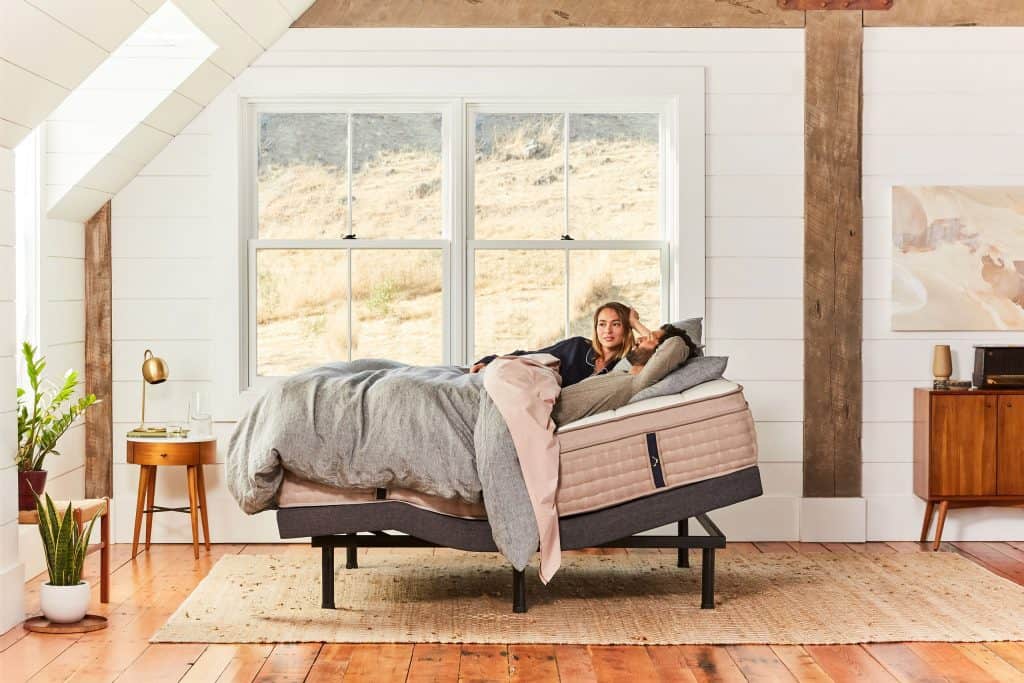 Pros and Cons
Pros
Good for Side Sleepers – As most hybrid beds are flatter than conventional spring mattresses, they can be a perfect fit for people sleeping mostly on their side
Responsive feel – Hybrid mattresses offer the perfect amount of bounce to the memory foam support layers.
Orthopaedic contouring – While many beds have foam, hybrid mattresses provide all the orthopaedic advantages of memory foam support layers giving your body all the support it needs.
Cooler temperature – Hybrids built with pocket springs promote air circulation into the foam, helping to cool the comfort layers of the typically heat-retaining memory foam.
Exceptional Value – Hybrid mattresses provide increased comfort and longevity at a competitively priced range.
Cons
Heavy- Weight – Since hybrid mattresses are denser than latex or innerspring mattresses, it can make flipping or moving more challenging.
Susceptible to Chemical Odor – Many hybrids are likely to be off-gassing, a word used to describe the scent of chemicals.
Longer Break-In Period – It takes time to get used to any new mattress. Usually, break-in periods for hybrids are more extended than the other types.
Don't you think you are worthy of a quality and deep sleep? Hybrid mattresses are the way to go for your overall health and well-being. Buy a hybrid mattress and kiss your sleep woes away!
Other Types of Mattresses
FAQs
Are hybrid mattresses good?
What is the best hybrid mattress?
There is no right answer to what the best hybrid mattress is. It depends on the features a brand can provide you coupled with what you want. However, we do recommend the
organic Awara hybrid mattress
.
Are hybrid mattresses good for you back?
Hybrid mattresses are a great choice because it provides the support of foam or latex and also the bounce with micro coils. However, we find it best to get the recommendation from a chiropractor.
What is better? Foam or hybrid?
The answer very much depends on what you are looking for and the price range you are looking to invest. Both these mattresses provides completely different sleeping experiences. You can check out more details of
foam here
and the
hybrid mattress here
.
Can you flip a hybrid mattress?
Since the hybrid mattress has distinct layers, flipping them over is not a good idea. We recommend that you care for your mattress through regular cleaning than to flip it.