What is a Hybrid Mattress?
A hybrid is a thing made by mixing two different elements. Similarly, hybrid mattresses are consisting of two support structures, such as traditional innerspring mattresses and memory foam mattresses.
Hybrid mattresses may feel like the best of both worlds for sleepers. The mattress tries to offer some traditionally used technologies with newer ones to give you a good night's sleep.
With the help of old-school innerspring coils, you can get tried-and-tested support, classic bounce, and firmness of a conventional mattress. The foam part provides comfort and contouring with a hug-like sensation.
If you're one of those who don't really care for that "sinking" feeling, a hybrid mattress can be a significant upgrade.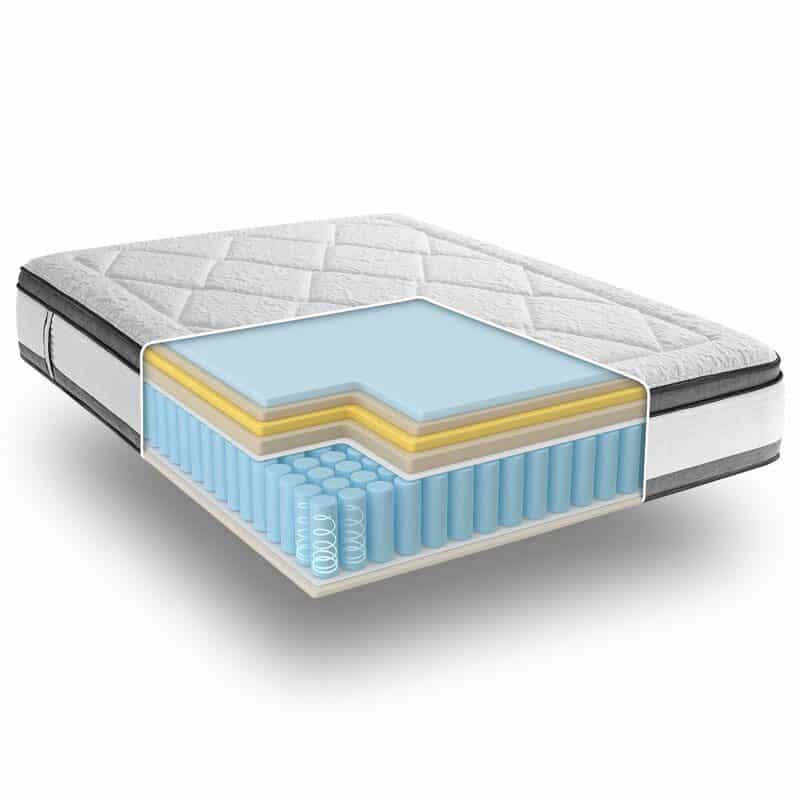 2.   When are they best used?
If you are a sleeper that likes the combination of bounciness and the perfect contouring sensation, a hybrid mattress may be the best for you. Hybrid beds makes resting a more pleasant experience than you could get with any other mattress because you get to experience the best qualities of past and present technologies. 
In a study conducted by Furniture Today and Apartment Therapy, mattress reviews found that buyers strongly preferred hybrids when assessing quality and popularity. Those types of beds earned a better score in terms of satisfaction than any other sleep set.
3.   Why was Hybrid mattress introduced? 
Traditional spring mattresses faced intense competition against foam substitutes throughout the 1900s. While springs offered sensitivity, the foam protected the joints and back of a sleeper. Though both beds had their benefits, shoppers were forced to choose between the two.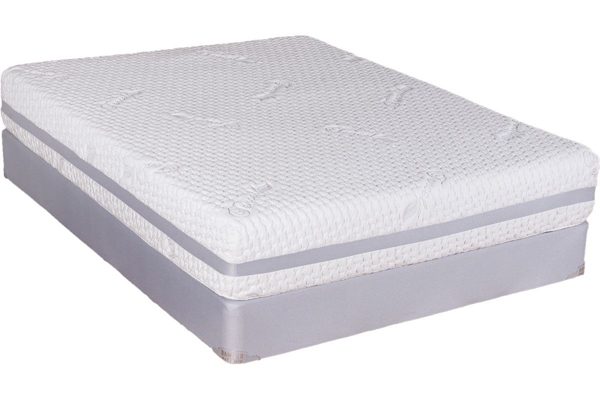 4.   Where to buy?
Shop Online If You Want:
A greater selection
With a few quick clicks, shopping online allows you to browse through thousands of alternatives available in the market.
To shop from home
The Internet is the best place for you to buy if you don't feel like going through the packed retail store or some other brick-and-mortar shops.
The best price
Prices on the Internet are usually far more reasonable since the middleman is cut off. If you sell anything online, there are fewer costs to consider. Thus, it makes for a more budget-friendly shopping experience. If you wait for holidays such as Thanksgiving, the results maybe even better.
The Dreamcloud mattress is a foam X coils hybrid that is designed for better sleeping experiences. 
Shop In-Store If You Want:
To try before you buy
It is, without a doubt, the massive advantage of traditional in-store shopping. Being on a hybrid mattress is something you need to experience before you purchase that the regular retail stores offer. It is the primary reason why the rate of return is almost zero.
If you are not concerned with the price
If you only want to get out and pick up a hybrid mattress without thinking about how much it cost, this is the right thing for you. It would take you some time, of course, but you could make an easy and quick decision to stick with as you'd be willing to try it out.
The Awara mattress is latex X coils hybrid made of natural, organic materials that is crafted for tranquil sleep.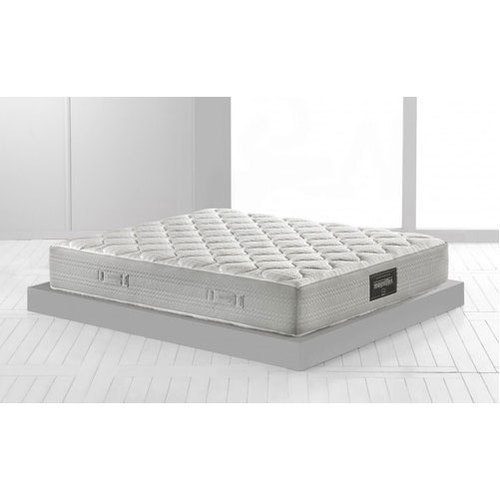 5.   How to use it?
To make the most of your hybrid, you should always look at the best way to maintain and care for yours. Because a hybrid bed has layers, you don't want to flip your bed. Though, you might still benefit from turning the mattress occasionally. By doing it, rotating your hybrid can help you to spread the effect on the springs so that you can minimize the premature damage to the bed.
If something drops on your bed, a few spot cleanups might be necessary. Nevertheless, you must be careful when reading the instructions to make sure that the foam is not damaged or soaked. It can result in a musty smell or, worse, mold. A high-quality mattress protector can help you add more years to the life of your mattress. 
6.   Cost?
Hybrid beds can vary according to the number of layers in the mattress. Because beds with more layers need more resources and a much more complicated production process, they will have higher prices than ones with fewer layers. With that, the prices of hybrid mattresses range between $1,200 and $2,000. You can check out the prices for top brands like Dreamcloud or Awara too. Watch for sales to get the best deals out there!
7.   Lifespan?
Hybrid mattresses have pocketed coil support core and a support layer like memory foam or latex. On an average, it can last up to six years if properly maintained, though the lifespan relies upon the quality of materials used to make the mattress.
There are a few early warning signs that you should replace your mattress. Tears, bumps, and lumps are some of the most obvious ones. There are also visible signs that could let you know when it's time to replace your bed. Resting on an aged, saggy mattress robs comfort from your body and the support you need at night. In turn, it contributes to pain and increased stress when you wake up in the morning.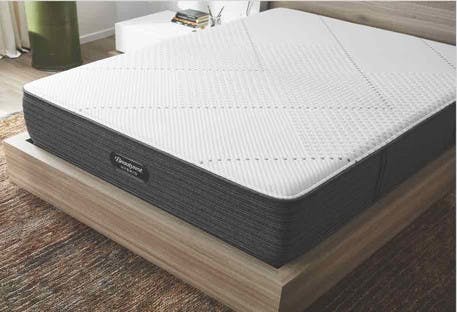 8.   Pros and Cons
PROS
Good for Side Sleepers
As most hybrid beds are flatter than conventional spring mattresses, they can be a perfect fit for people sleeping mostly on their side
Responsive feel
Hybrid mattresses offer the perfect amount of bounce to the memory foam support layers. 
Orthopedic contouring
While many beds have foam, hybrid mattresses provide all the orthopedic advantages of memory foam support layers giving your body all the support it needs. 
Cooler temperature
Hybrids built with pocket springs promotes air circulation into the foam, helping to cool the comfort layers of the typically heat-retaining memory foam.
Also, the top comfort layers in gel and latex hybrid mattresses diffuse heat away from the body. Because of this, it may lead to a better sleeping experience with a more relaxed and more comfortable evening.
Exceptional Value
Hybrid mattresses provide increased comfort and longevity at a competitively priced range. Though some hybrid mattresses might seem expensive at first, their lifespan may be higher than their innerspring equivalents if adequately cared for and maintained. Hybrid mattresses are more economical in the long term and turn out to be better investments.
CONS
Heavier Weight
Since hybrid mattresses are denser than latex or innerspring mattresses, it can make flipping or moving more challenging.
Susceptible to Chemical Odor
Many hybrids are likely to be off-gassing, a word used to describe the scent of chemicals. In new flooring, paint, upholstery, and other mattress foams. To avoid this, you can find hybrid mattresses that are made of natural materials or are certified to be safe. 
Longer Break-In Period
It takes time to get used to any new mattress. Usually, break-in periods for hybrids are more extended than the other types.
(edited)