What Is a Futon?: Everything You Need to Know
We are sure you have heard of a day bed, sunbed, convertible sofa bed, and all kinds of beds.
But what is a futon?
Usually found in Japanese homes, a futon is traditional Japanese bedding. It is easy to fold, roll, and tuck away in a large closet during the day. The word futon is Japanese and refers to a mat or a cushion filled with cotton or leaves. A traditional futon must be folded daily and aired in the sun to keep it fresh and durable.
A futon can be easily explained as bedding made up of 3 parts – a supportive layer, a mattress layer, and a covering on the top. It consists of three pieces – a thin cotton pad, a shikibuton that sits under a cotton pad, and a Kakibuton which is the comfort layer that sits on top of the cotton pad.
In this article, you'll get to know the difference between a futon and a sofabed, why it is called a Japanese futon mattress, how to use it, and many more interesting facts. Read on to know all about a futon.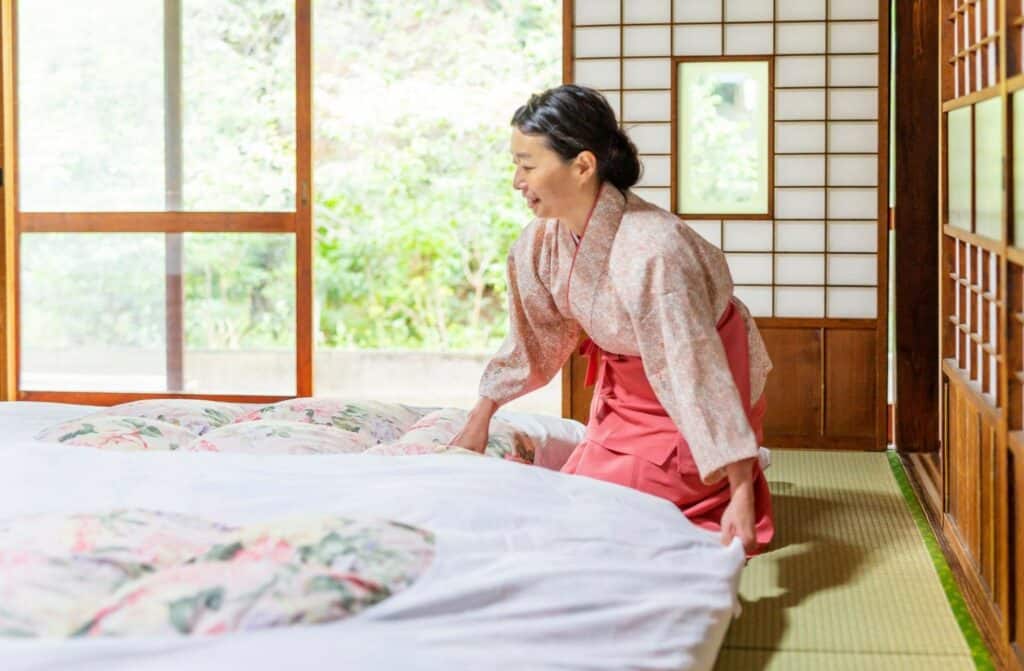 History of the Futon – Why Do They Call It a Futon?
The word futon actually means 'round cushions made with leaves or flower fillings' and if you see the structure of a futon it pretty much explains it. 'Futon' is also a Japanese word for bed.
The world came to know about futon in the early 1900s while it has been a part of the Japanese lifestyle for centuries. If you ever get to visit a Japanese home you won't find a bed in their house and that is because their beds or futons are kept folded and tucked into a large closet when not in use. The beauty about using a futon is you can arrange it anywhere in the house, whenever you need it.
This bedding is usually placed on the ground without a bed frame. Hence the padding has to be a bit fluffy to support your back while you sleep on it.
What Is a Futon Made Of?
In the earlier centuries, people used to fill their futons with cotton or flowers. Nowadays, futons are made of organic cotton, wool & latex. This is because, as futons were accepted worldwide they were tweaked a bit depending on the geography and comfort.
If you look at a Japanese futon, you'll find they are mostly made up of organic cotton. American futons, on the other hand, are a bit stiff and can be barely folded in half as they are made up of foam or springs instead of pure cotton.
Types of Futons
Nowadays, a Futon has different frames and you'll even find a tweaked version of a Futon that makes a good sofa-cum-bed. The most common Futon frames would be metal and wood.
Let's talk about the most popular types of Futons available in the market.
It is made of eight base slates that help support the mattress to give you a stable sleep. It can be folded as a sofa and later can be straightened as a bed.
The tri-fold futon frame folds out in three ways, giving extra relaxing space to the legs. It can be easily converted into a bi-fold futon sofa and turned back into a bed for a good night's sleep. It usually comes with a wooden frame that makes it lighter and easy to fold when not in use.
This frame is smaller than an average size futon and can accommodate one adult or two kids at the most. It is completely the opposite of a bi-fold futon and looks more like a sofa than a bed. This futon sofa bed is ideal for balconies or can be a perfect furniture piece for a corner space.
Unlike the tri-fold and bi-fold you can also find a futon with adjustable arms. This makes it a lot easier to adjust the futon as per the need. It allows you to increase the length of the Futon easily.
Pros and Cons of a Futon
Futons are great, they are foldable, easy to store, they don't weigh so much, and can be converted into a sofa or a bed whenever needed. This makes it the best investment and you might also think that it doesn't have a downsize, but do they really?
Pros
Lightweight – They are filled with organic materials like cotton, wool, and leaves, which makes them really easy to carry from one room to another.
Frameless – Traditional Futons do not come with a frame and making it super easy to place them in any room or to even fold them when not in use.
Versatility – Futons are really versatile when they can be folded into a bed or a sofa whenever needed.
Cons
Comfort – Although made from natural materials, futons offer a restricted level of comfort as they might hurt your back if you regularly sleep on them.
Durability – An average life of a Futon is up to 5 years and it requires constant cleaning as unclean Futons tend to deteriorate sooner.
Thickness – As these are easily foldable, Futons have to be thinner than a mattress. This can be a matter of concern as they might become flat and require constant care.
Different Futon Styles
While referring to different Futon styles – Japanese, Western, and Platform bed, the elements of these Futons remain the same. Each is made up of 3 components – a supportive layer, a middle layer, and a cover. Let's explore each type a bit more.
1. Japanese Style Futon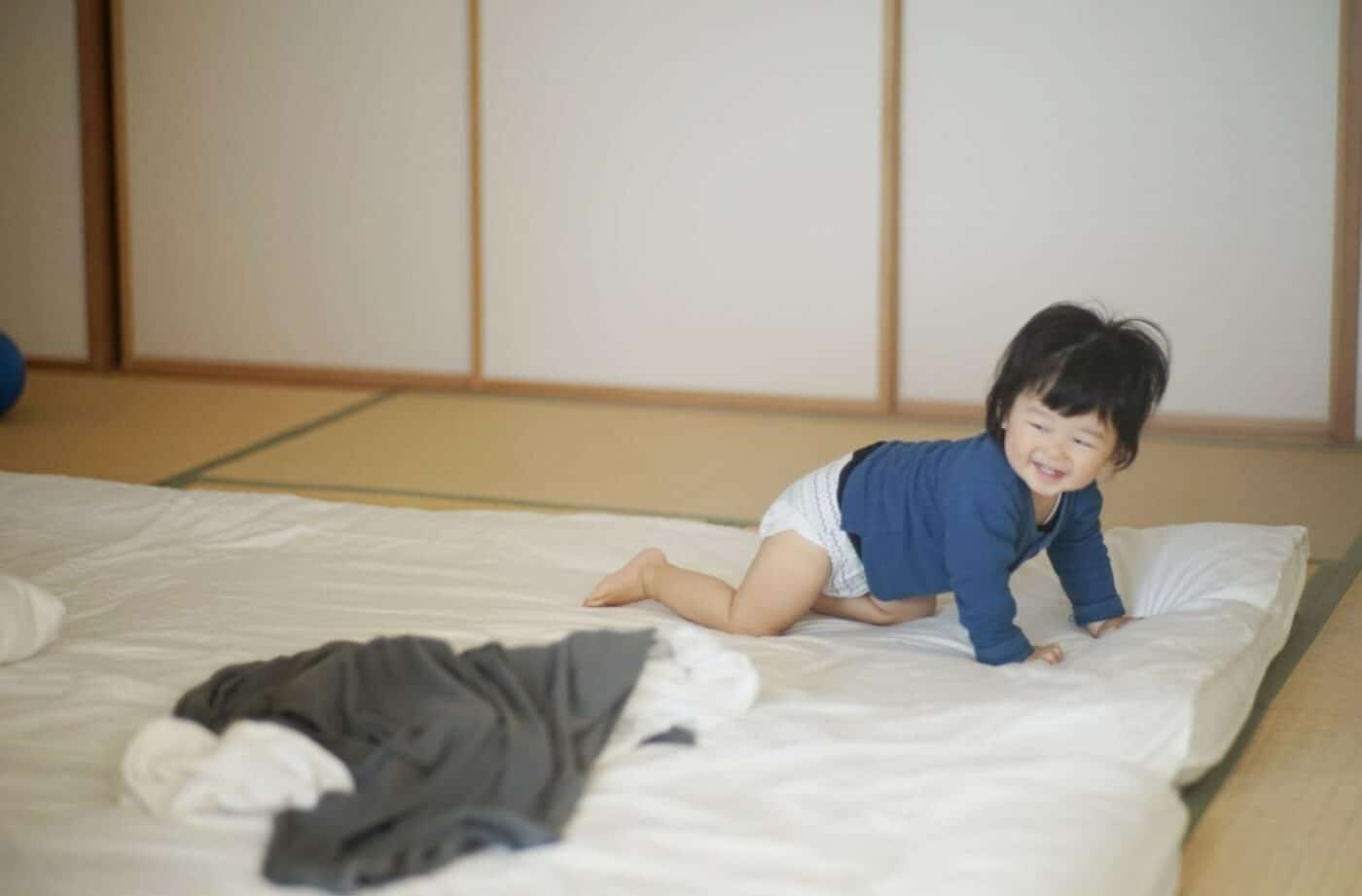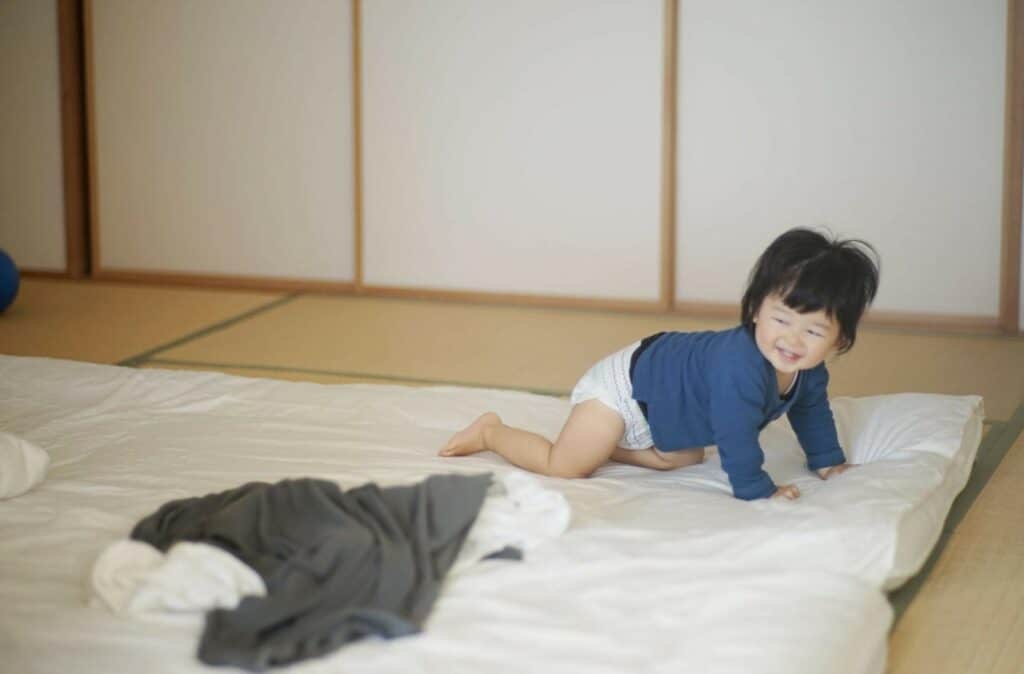 A traditional Japanese style Futon is the most popular type and can be found in most of the shops. These are classic futons and are used on the tatami – a type of mat that is used as a flooring material. These are placed on the ground and come without any frame. These can be easily folded when not in use and are super light in weight. These traditional Futons are made up of organic cotton and are lightweight.
2. Western Style Futon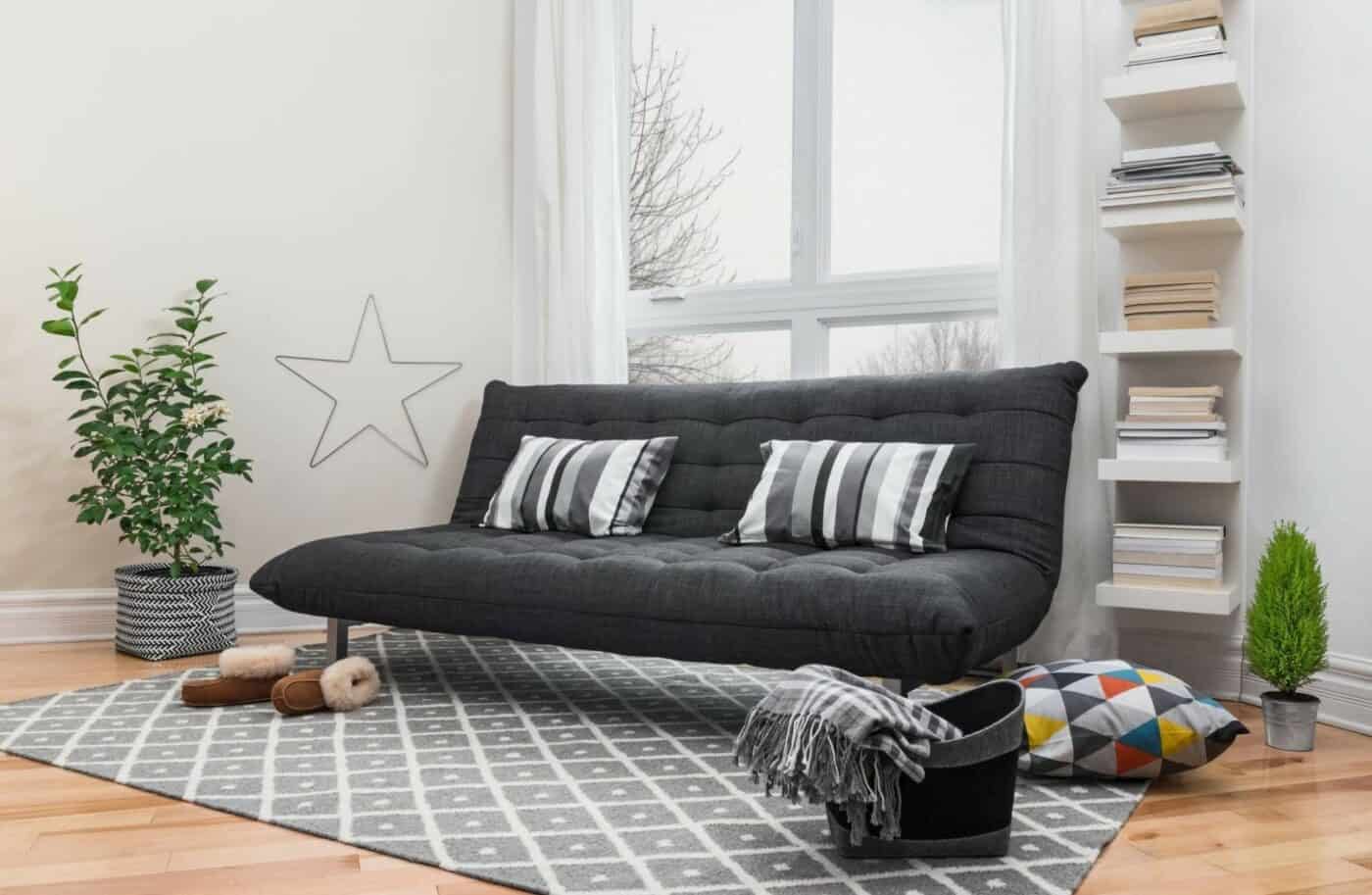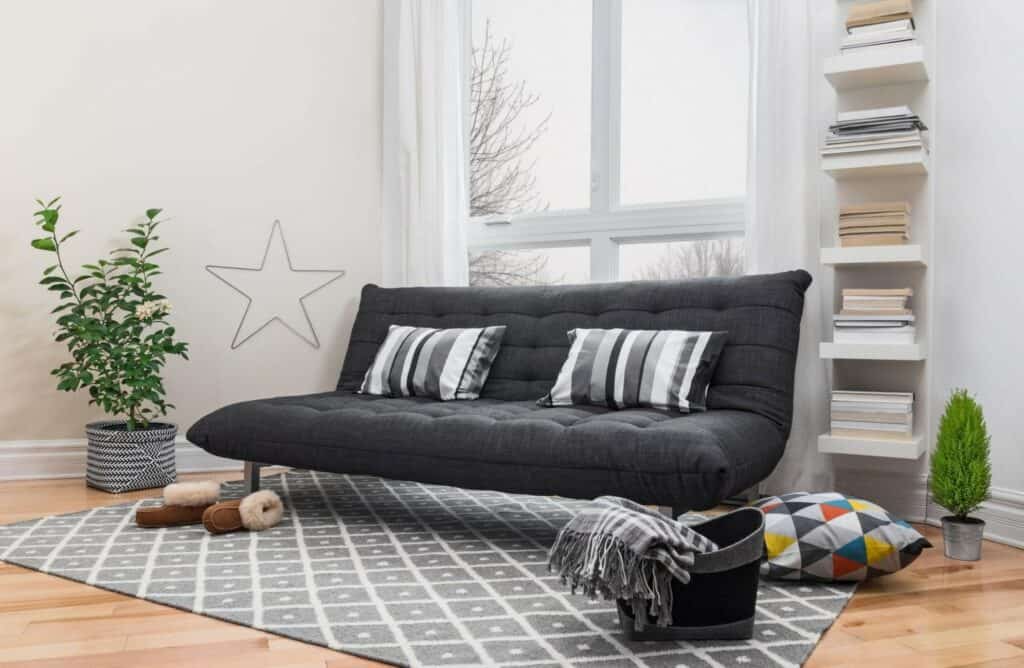 A western-style futon comes with a low wooden frame which typically resembles a sofa bed. They are very different from their Japanese counterparts and are much heavier. As their size is similar to a western mattress, they are not easy to fold.
3. Platform bed Futon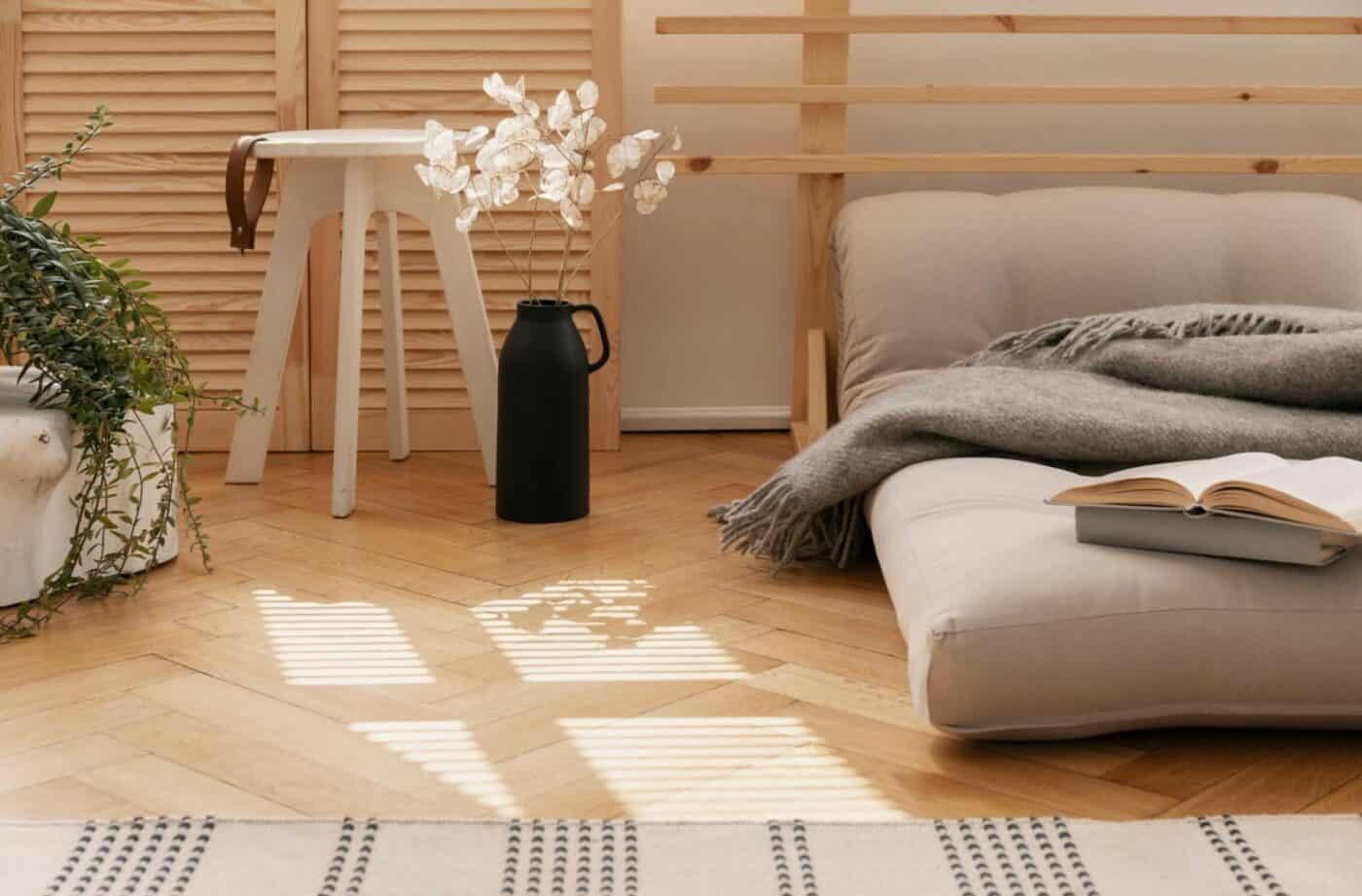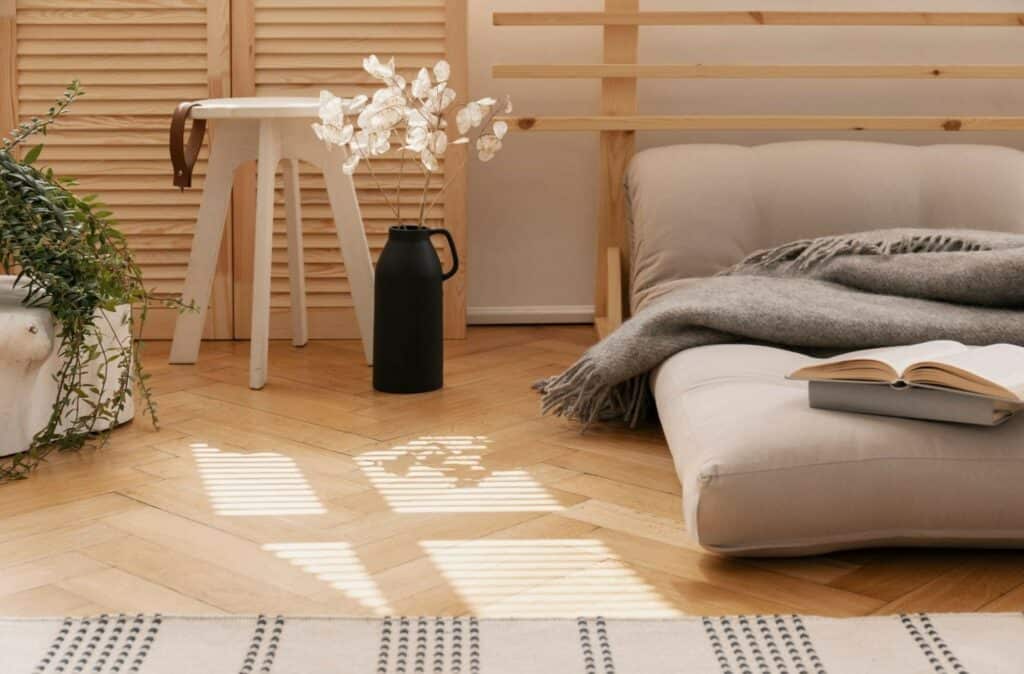 A platform bed futon consists of a single large cushion that looks like a mattress. It is usually placed low on the ground and isn't high. While it resembles a mattress, it is much lighter than a mattress and can't be easily folded when not in use. They are designed to be laid on the bare floor and have other filling apart from pure cotton.
What Are Futon Mattress and Mattress Topper?
A Futon mattress usually sits on the top of a Futon frame. This mattress is fluffy and can be folded into a sofa or a bed. These are quite thin and softer as compared to a mattress.
Used as extra padding, a mattress topper is designed to lay on top of the mattress. It is designed to add comfort to a worn-out mattress. These mattresses are made up of foams, latex, cotton, down, or microfibres. They are not as thin as a Futon mattress and cannot be folded when not in use. It will sit permanently on the top of your mattress.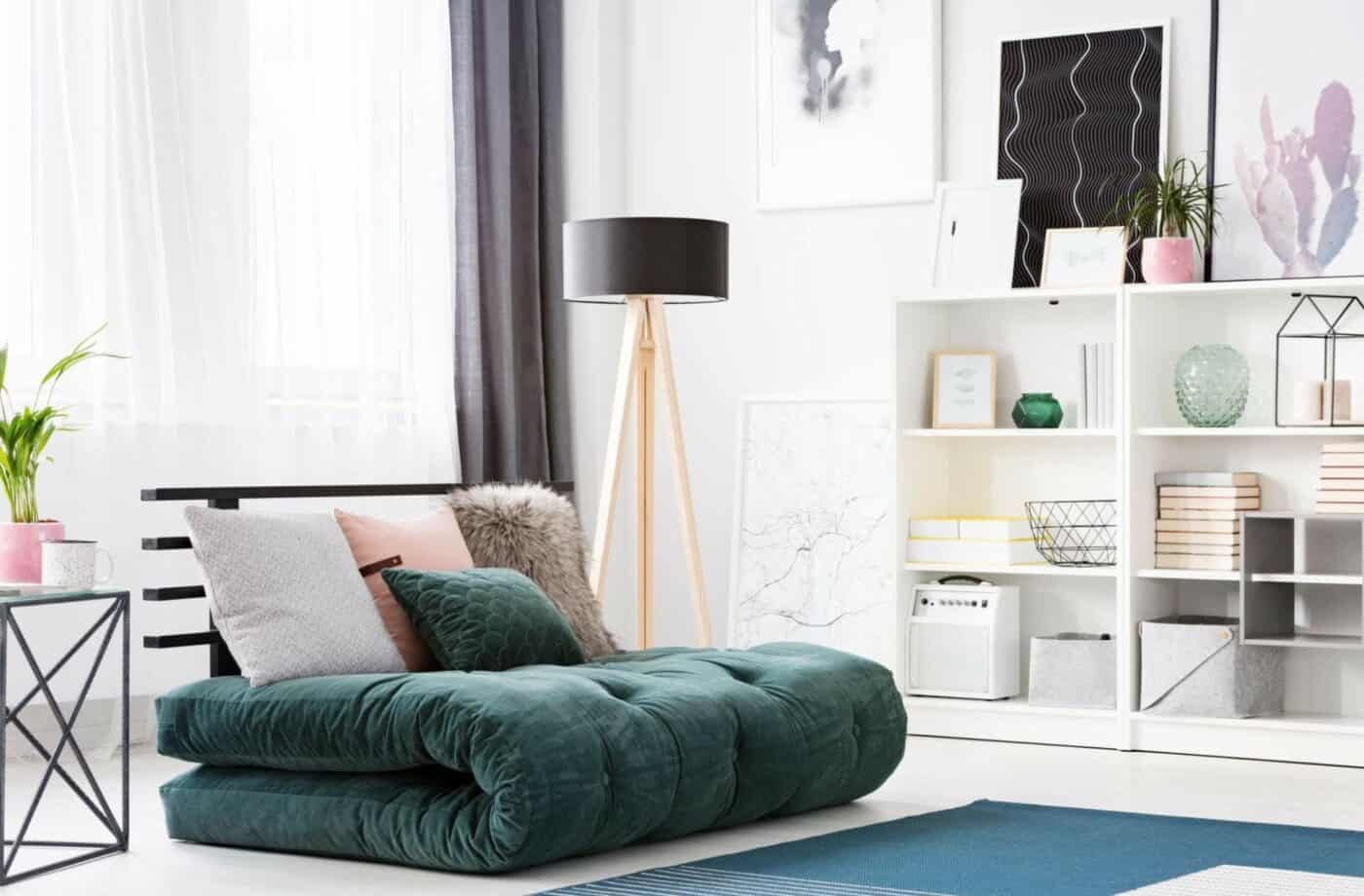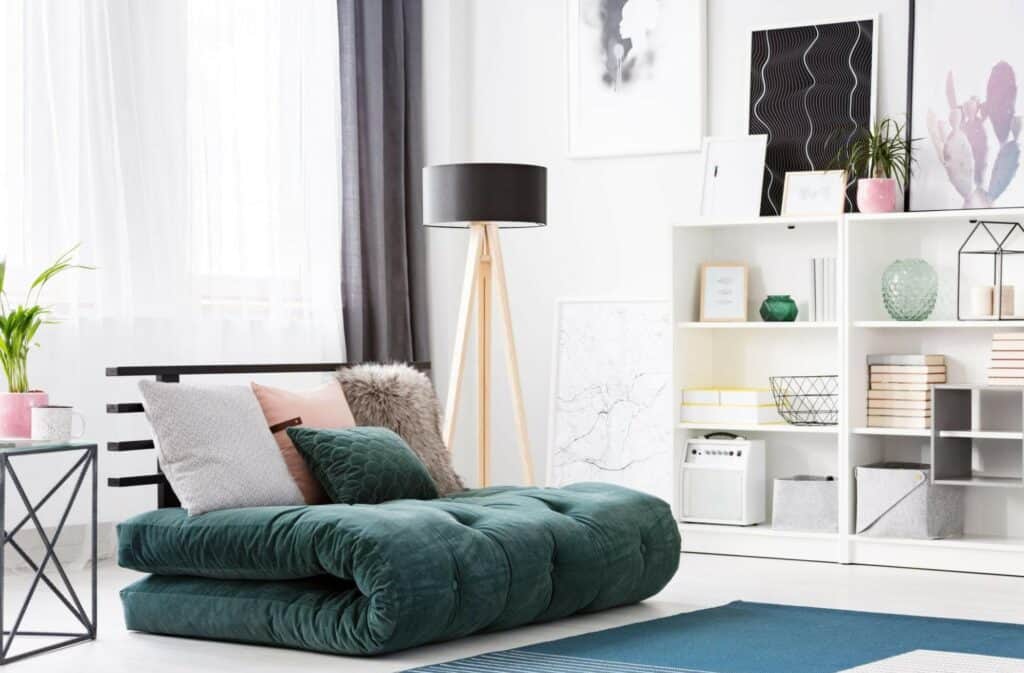 Sizes of Futons
The most common question popping in your mind would be: What is the average size of a Futon?
Futons sizes in America are usually standardized, but they can also be customized. While the width is universal, the height can change from 5 to 20 inches.
| Type | Width | Length |
| --- | --- | --- |
| Twin | 39'' | 75'' |
| Twin XL | 39'' | 80'' |
| Full | 54'' | 75'' |
| Full XL | 54'' | 80'' |
| Queen | 60'' | 80'' |
| King | 76'' | 80'' |
| California King | 72'' | 84'' |
Futon vs Other Bed Types
A Futon is a much simpler form of bedding and makes your life easy by being versatile. But a futon can be very different from a sofa bed or a daybed.
What is the difference between a sofa bed and a Futon? Which is more comfortable? Which should you choose? Know the answers to these in the below comparison.
| Futon | Sofa bed |
| --- | --- |
| Easy to move | Not that easy to move |
| Can be stored in a cupboard when not in use | Cannot store in a cupboard |
| Is more versatile | Is more comfortable |
| Lasts up to 5 years | Lasts more than 5 years |
| Budget-friendly | Is more expensive |
Perfect for smaller spaces, a day bed is much smaller in size and is bigger than a couch. This makes it a great option for a study room. Although you might get confused, what is more comfortable, a Futon or a daybed? This comparison might help you choose better.
| Futon | Daybed |
| --- | --- |
| Affordable | Costly |
| Mattress can be fluffy & big | Mattress comes in standard sizes |
| Lasts up to 5 years | Lasts more than 5 years |
| Easy to move | Not easy to move |
| Limited options available | Many options available |
Lifespan of a Futon
Unfortunately, mattresses like futons do not last very long. On average, futon mattress appears to have below-average durability. Though with proper care, it may last up to 5 years.
Avoiding excess moisture could very well mean increasing the lifespan of the mattress. If possible, you can dry your futon in the sun or air deck. Additionally, one of the greatest things you can do to keep your mattress safe from any moisture from your body is to use a mattress protector.
How to care for a Futon Mattress?
Taking care of a Futon is really easy and this is what makes it worth the investment and versatile.
Here are some quick tips on how to care for a Futon Mattress.
Flip your Futon often so that the cushion doesn't sag from one side.
Air it daily in the sun to avoid any fungal infections.
For spot cleaning, you can use a damp cloth or sponge.
You can vacuum your futon mattress to ensure it remains dust-free.
You should tuck your futon in a large, clean, and dry cupboard to keep it away from dust and bacteria.
Want to know more about mattresses? Read about other mattress types here.
FAQs
How firm is a futon mattress?
A traditional double size, full size futon, or a pull-out futon mattress is less firm than a mattress as it is made up of organic cotton, wool, or even hay. A western Futon mattress might be firmer than a mattress as its filling consists of latex, foam, and straws.
How much does a good futon cost?
The mid-priced futon or shiki futon is perfect for everyone as it is durable and inexpensive. It can cost you anything between $300 to $700. It's a great option for small spaces and can also be used in a sitting position and has color options to choose from.
Is it OK to sleep on a futon every night?
Being softer than a mattress, sleeping on a Futon every night might give you mild discomfort and cause backache. It makes for a harder sleeping surface than a regular mattress. A regular mattress is generally a few inches thick compared to futons.