What Is a Duvet? A Guide to Duvets, Duvet Covers and More
A kind of quilted blanket, duvets may well have their origin in China around 3000 BC. Back in the 14th century, when they were found to be in use in Sweden, duvets were considered luxury items, and only the rich could possess them.
Luckily, everyone could afford one by the 19th century. Duvets became popular in the 1970s throughout Britain and the rest of the world.
Let us look at everything you need to know about a duvet and why it is a popular blanket type.
What Is a Duvet?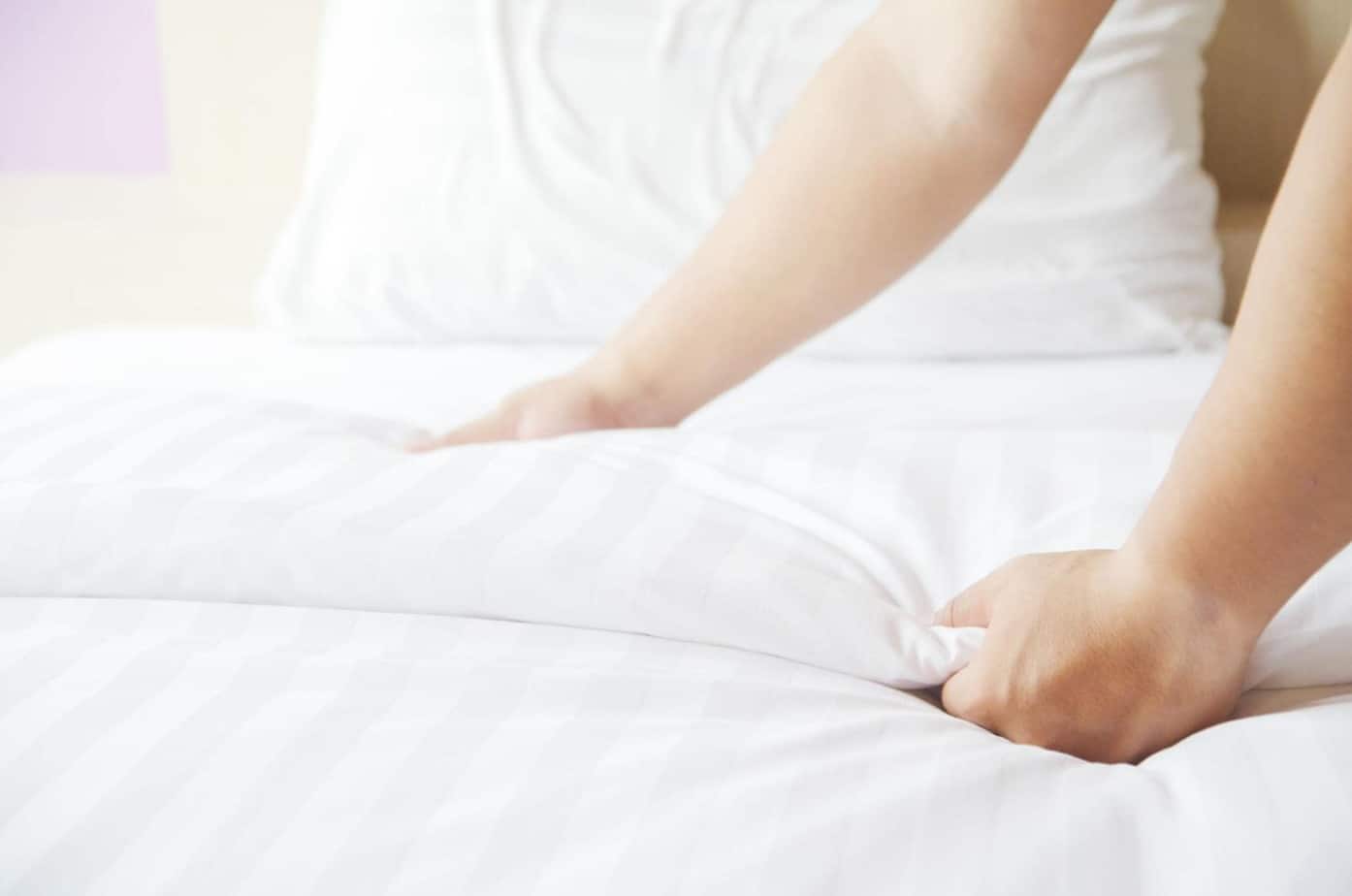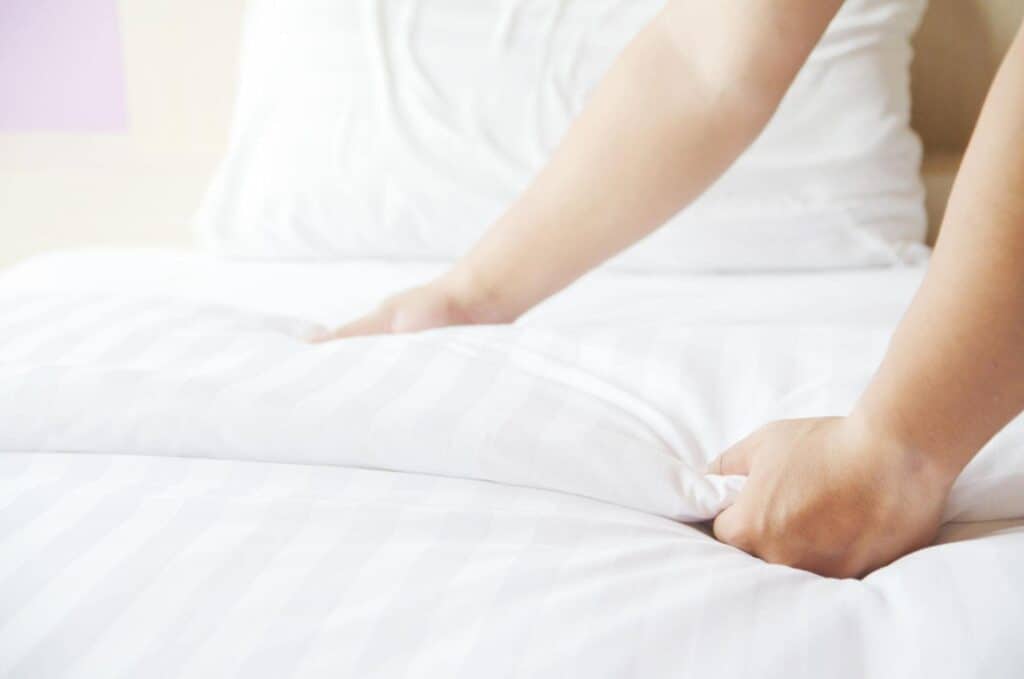 A duvet is a quilted blanket traditionally filled with down, feather, or down alternatives. Duvets are used with an outer cover and are one of the warmest blankets available.
Duvets are often confused with comforters but they are not the same. A duvet is often thicker than a comforter and has more fill. A comforter is used without a cover, whereas a duvet is used with a cover.
Is a duvet a type of quilt then? What is the difference between a quilt and a duvet?
Well, both will retain heat and keep you warm. However, a traditional quilt is usually hand-made, and pieces of fabric are sewn together in small sections to form a pattern of squares. This pattern keeps the filling from clumping together.
You may or may not use comforters or quilts with a cover, but duvets are used with a cover.
What Is A Duvet Cover?
A duvet cover is like a shell for your duvet. It is like a soft cover that encases your duvet, just like a pillowcase. You will find zippers or ties to keep the duvet inside the cover.
You need to keep the duvet clean from dirt and sweat, and a duvet cover does just that. Having a duvet cover saves you from washing the duvet too frequently and extends the life of the duvet.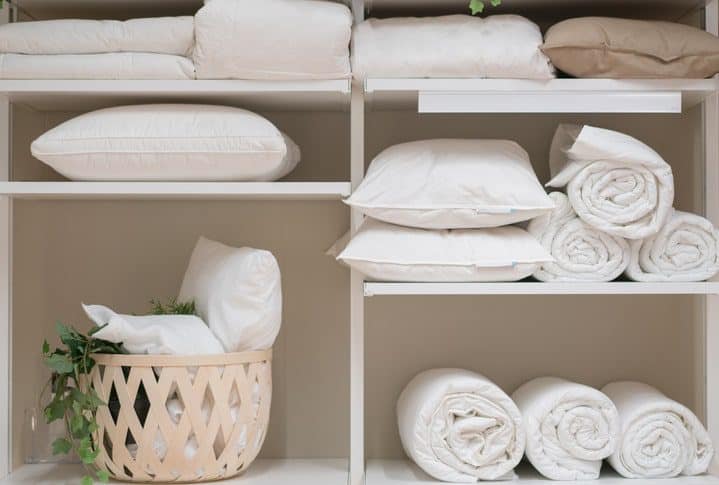 What Is a Duvet Cover Used For?
Now that you know what a duvet cover is, let us look at its uses:
It will keep your duvet clean from dust, dirt, body oils, and sweat.
It saves your precious time and energy. You do not need to wash your duvet frequently. Moreover, the cover is machine washable and can be cleaned easily.
A duvet cover lends a personalized touch to your room décor.
You can change them anytime to add a new look to your bedroom.
What Is A Duvet Insert?
It is just another name for a duvet. The term insert refers to what is present inside the cover. Insert is the filled blanket that goes inside a cover, while a cover refers to the thin sheet of outer covering.
Pros and Cons of a Duvet
Pros
It is lightweight and also retains heat. So, you can enjoy a cozy and comfortable sleep on chilly nights.
You get multiple designs to customize the appearance of your room.
Duvets of varying thickness allow you to choose according to your convenience.
It's super easy to clean the cover without cleaning the duvet inside.
They come at a reasonable price.
Cons
You might find it troublesome to keep some duvets in place inside the cover.
Washing the duvet is quite a task. You have to be careful to maintain its fluffiness.
You have to purchase an extra element since duvets, and their covers come separately.
Changing the duvet covers might not be as easy as you think.
Choosing the Right Duvet
Everyone has their unique style and preferences when it comes to sleeping. What is important is that you get a sound and uninterrupted sleep. Nobody loves to wake up in the middle of the night because their bedding isn't comfortable enough.
So, choosing a duvet can get tricky. Besides your comfort, you need to consider your budget.
Here are a few things to check before buying our duvet.
Duvet Tog
Duvet tog is the measure of how warm your duvet is. It ranges from 1 to 15. 1 being cool and lightweight, while the 15 is the warmest.
What would be the ideal duvet tog for you? It depends on the temperature in your room and also the season. On a hot summer day, a duvet tog of 4.5 would be ideal. It will keep you cool. However, when the mercury drops, you need to go for a higher tog. 13.5 would keep you warm and cozy when it's freezing cold.
Thread Count
The thread count of your duvet cover indicates the number of threads present. A higher thread count will make it more soft and breathable. However, the threads also need to be of good quality. Going for a thread count of 300-400 is a good idea. Make sure that the threads are of long-staple or Egyptian cotton.
Duvet Sizes
A duvet comes in all the traditional sizes, from twin to California King. It is always better to go for a larger size as it will cover your entire bed. Moreover, if you share your bed with a partner, bigger sizes will comfortably cover you both.
Standard sizes for duvets are:
Twin/Twin XL- 68" W x 90" L | 24 oz. Fill Weight
Full/Queen- 94" W x 96" L | 35 oz. Fill Weight
King/Cal King- 110" W x 96" L | 40 oz. Fill Weight
Cost
If your duvet is of high quality, it can easily beat a comforter in terms of durability.
A twin can cost anywhere close to $150 and a king close to $200.
Investing a few more bucks to get a durable duvet is a better idea. However, make sure you check the quality of the material before buying.
Final Words
A duvet can transform your sleeping experience. Investing in one can let you get some cozy sleep after a tiring day. Moreover, it would also be a great addition to your room décor.
FAQs
What is a duvet cover set?
It refers to the duvet insert along with the duvet cover. A set of pillow covers might also accompany a duvet set.
What is a down duvet for a bed?
A down duvet is filled with down. Down is the fine feather that you get beneath the external feather of goose or ducks. When used with feather beds, they make the perfect combination for northern European winters.
Can you wash a duvet?
Yes, you can wash your duvet. Use a mild detergent and set your washer to a delicate cycle to get the best results. Alternatively, you can get them dry cleaned.
Why is a duvet better than a comforter?
Because it is used with a cover, a duvet is easy to wash compared to a comforter. Since, they are washed less frequently, which increases their lifespan. Duvets and comforters are similar but comforters can be found with synthetic fiber as a filling.
What is the difference between a duvet and a duvet cover?
Duvet is the insert or what goes inside a duvet cover.
What Size Is A King Size Duvet?
As the name suggests, it is for your king-sized bed. It is one of the largest sizes available is 110 inches wide and 96 inches long.
What Size Is A Queen Duvet?
94 inches wide and 96 inches long, a queen duvet is slightly smaller than the king. However, queen and king sizes are almost the same in breadth. You can go for it if you do not want your duvet to hang down from your bed.
Is a duvet a blanket?
Yes, it is a kind of quilted blanket and a top sheet that is heavier than most blankets.
What can I use instead of a duvet?
You can use a comforter, a quilt, or a synthetic blanket to keep you warm during the night.
Is a duvet warmer than a comforter?
Usually, a duvet has more fill than a comforter and is better suited for cold climates.
Why does my duvet bunch up?
With regular use, the filling inside the duvet or any other blanket with a fill starts to clump together. Washing it roughly and not flat drying it can also contribute to such issues.