What is a duvet cover? Duvet Vs Comforter – A guide to bedding
There is quite a debate as to whether a duvet or comforter should be used on your bed. When it comes to choosing your bedding, you might want to ask yourself whether you find making your bed a chore or you want washing to be easier? You should also know the difference between a duvet and comforter to make the best choice.
What is Duvet?
A duvet is typically made from cloth that is sewn to create a large bag and is usually filled with down or other types of soft materials. This is typically used as the top layer on a bed to help keep you warm at night. Duvet came from the French word for down, which is the most used material for filling a duvet. There are other options available, too, such as feathers and wool, as well as synthetic materials, just to name a few. The insert is usually white in color so it will not appear through the duvet cover.
What is a Duvet Cover?
A duvet cover refers to the protective sleeve, just like you would with a pillowcase to cover the pillow. Using a duvet cover makes it easier for you to change the look of your bedding without having to buy a new comforter.
What is a Comforter?
Comforter, on the other hand, is a thick, quilted, fluffy blanket that will help keep you warm when you sleep at night. Often filled with synthetic fiber, it is typically quilted or stitched to keep the filling secured and distributed evenly. A comforter is just a single piece of bedding that is placed above your sheets, which works perfectly if you want to create a layered look. However, throwing your comforter in the washer and dryer can be time consuming as it will take a lot of heat to dry. This is where a duvet cover comes in. As an example, it is much easier to wash a pillowcase than it is to wash and dry the actual pillow.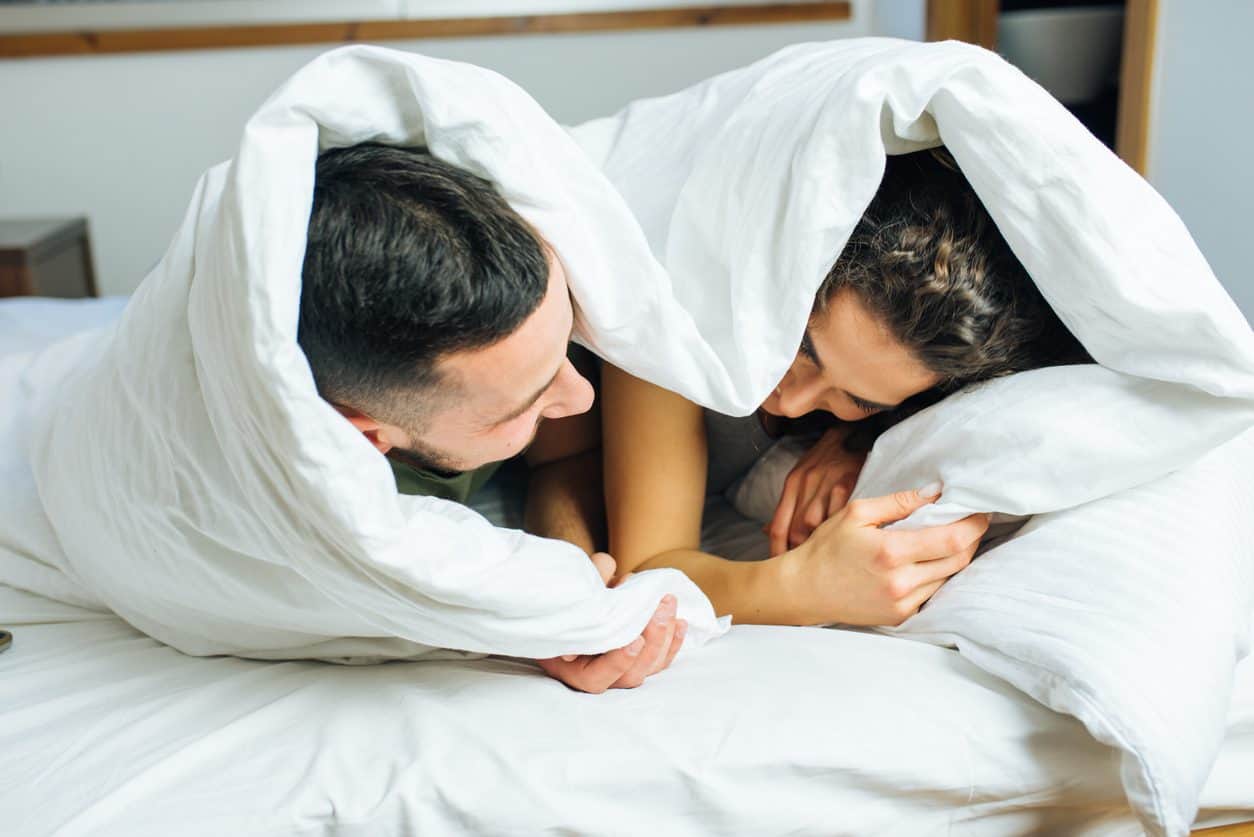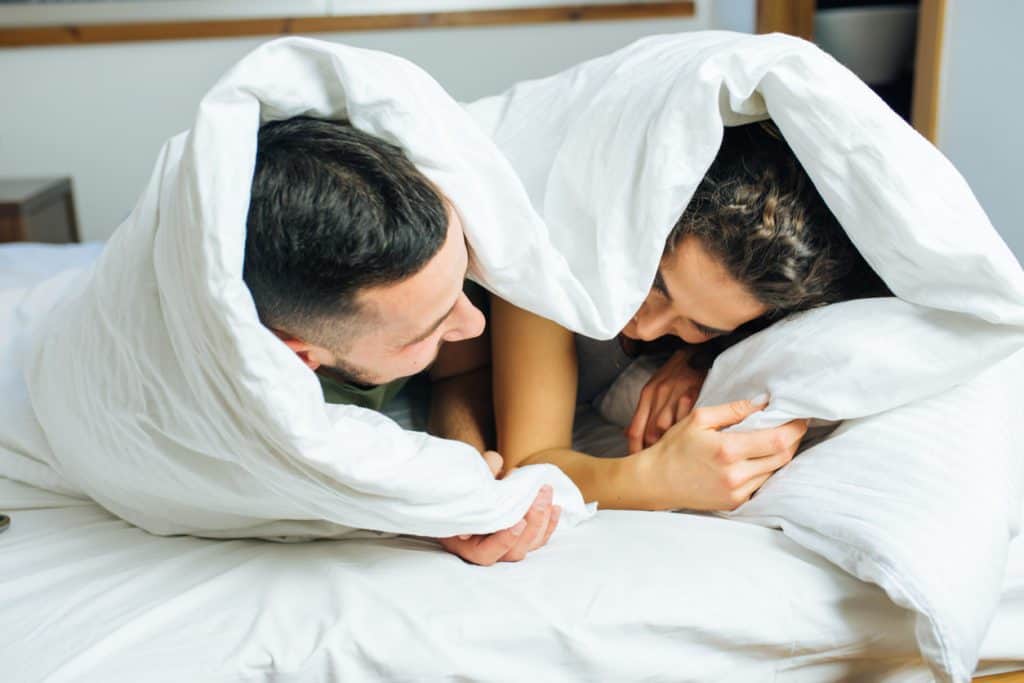 Pros and Cons of a Duvet
A duvet can make any bed come alive with minimal effort on your part, but before you grab one for your sleeping quarters, knowing the pros and cons of using a duvet can help you decide whether it is appropriate for your bed or not.
Pros of Duvet
As it was mentioned before, there are several benefits to using a duvet for your bed.
For starters, the duvet is quite easy to wash and dry at home. Not only will this save you time, but it will also help reduce your expenses since you don't need to have it dry cleaned.
You can mix the design up a bit by simply buying different duvet covers, and that's it. Compared to a comforter, a duvet cover is quite cheap.
Cons of Duvet
The downside to having a duvet is that you may not get sheet sets that are an exact match. You will have to get separate bedding, which can add to your cost.
Another potential issue is having to stuff your blanket inside the duvet cover. It will require some help to get it done. Watch out for lumping throughout your duvet cover as it sometimes doesn't seem to want to stay in place.
How Do You Choose the Right Duvet for You?
Now that you have an idea of the pros and cons of a duvet, and you've decided to get one for your bedroom, there are a few things that you need to take into consideration.
1. Material
The first thing that you need to consider for your duvet is the material. Cotton is popular for its breathability, while microfiber may be better for colder weather. You should also consider your room's temperature, how it changes with each season, and how warm it is when you sleep.
2. Cost
Ask yourself how much you are willing to pay for your duvet. The price of a duvet can vary based on the size and material. If you have a budget set in place, it will be easier for you to narrow down your choices.
3. Maintenance
Another factor that you should ask yourself is how to maintain your duvet cover. The good news is that most duvet covers can be machine washed.
4. Size
What size should your duvet be? Although some would go for those that are designed specifically for their mattress size, some prefer to purchase longer ones. You should take this into consideration when shopping for one based on your preferences.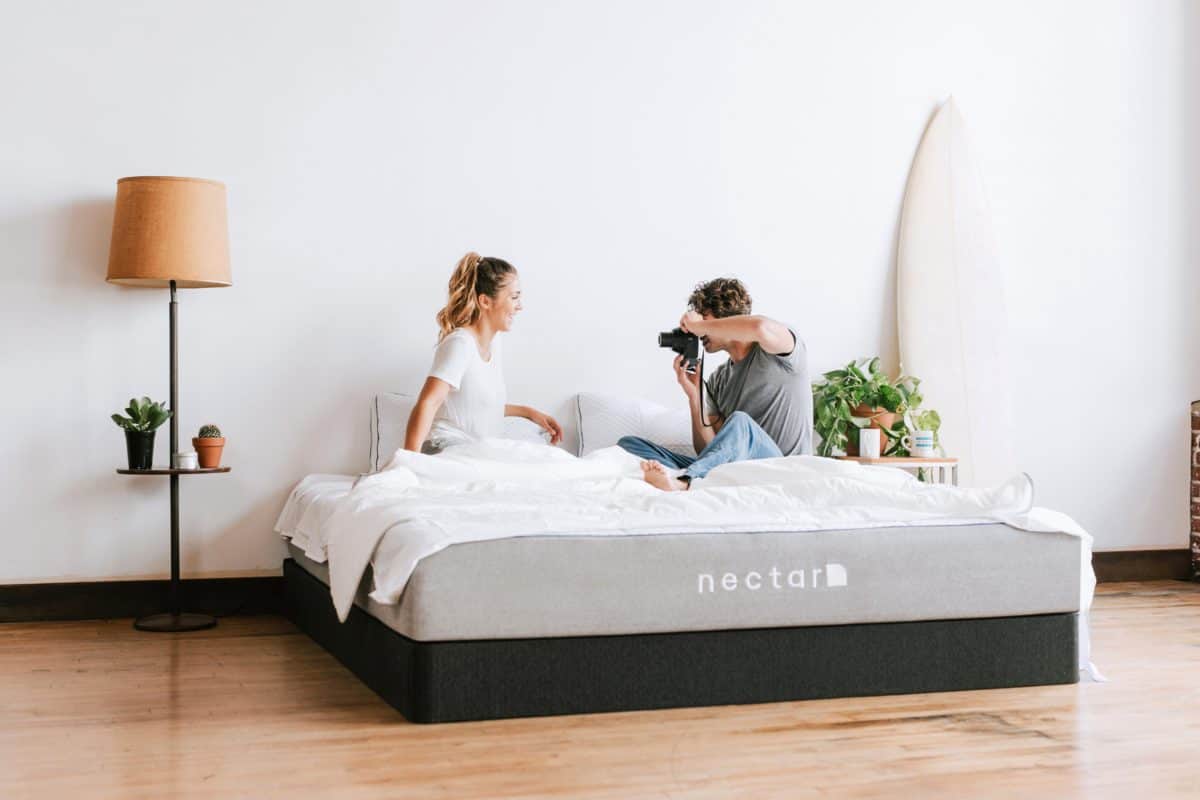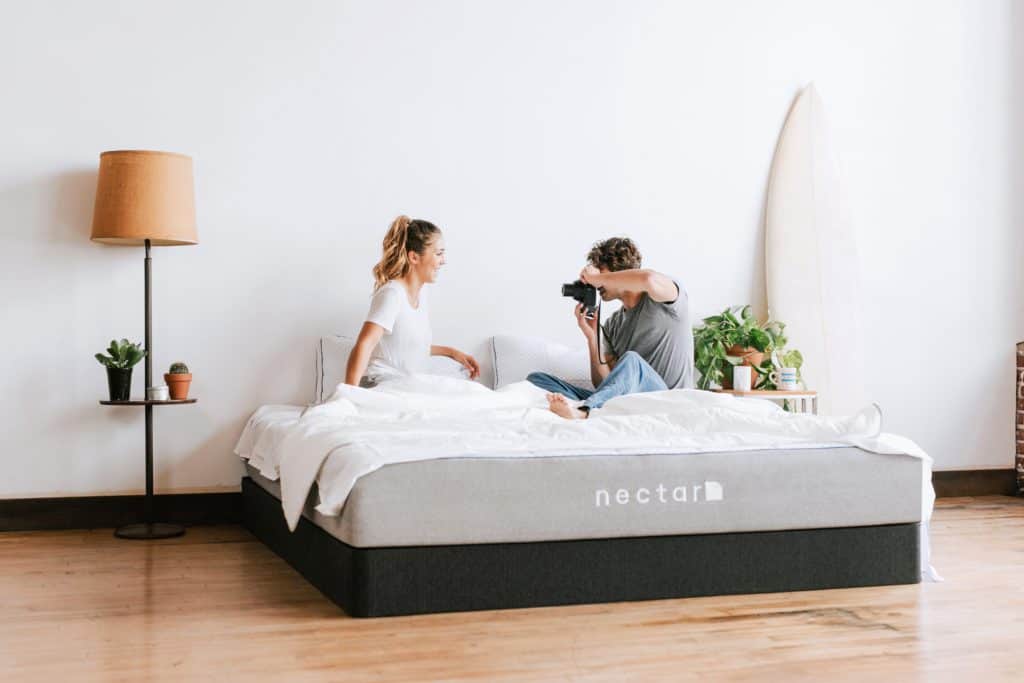 Duvet Cover Measurements
Like it was mentioned above, it can be confusing as to what size duvet to purchase for your bed if this is your first time purchasing one. Just to make your shopping a whole lot easier, here's what you need to know about duvet and bed sizes.
Twin
Twin beds, or single beds, are the smallest size on the market with a measurement of 39" x 75" and are typically used in children's rooms, hotel rooms, guest rooms, and even single adults living in a small space. For this kind of bed, you should go for a standard twin duvet with a measurement of 64" x 89".
Twin XL
Twin XL beds measure 39" x 80", which is 5" longer than the traditional twin bed. For this type of bed, you can still stick with a standard twin duvet as it will fit nicely.
Double/ Full
The double or full bed is measured at 54" x 75", which is a bit wider compared to a twin bed. For this size bed, the standard double duvet is a good option, which measures at 80" x 89'. If you want your duvet to drape on the sides of your bed, the queen-sized duvet is worth considering.
Queen
Queen beds are measured at 60" x 80", thus giving you more room to sleep, whether alone or with your partner. The standard queen duvet cover is worth pairing with your queen comforter as it measures 88" x 90".
King
King size beds are starting to become more popular in many homes these days because of its 76" x 80" size. This type of bed requires a large space to fit in. Just to give you an idea of the size of the king bed, it is the same size as two twin XL beds. The standard king duvet measures 104" x 90", which is an excellent size to cover a king bed.
Bottom Line: Difference Between Duvet and Comforter
To recap, keep in mind that a duvet and comforter may appear similar to one another, but there are differences between the two. Here's what you need to know about the difference between comforter and duvet.
Duvet
A duvet needs a duvet cover, which makes it easier and cheaper to change styles as needed.
Duvet covers come in all different colors and designs. You only need to put the cover in the wash for easy cleaning. You can even use a duvet with an older looking blanket since the duvet cover will conceal it.
Comforter
Unlike the duvet, the comforter comes with a built-in cover that is not removable, which some people prefer.
Comforters come in an even wider variety of styles, colors, and designs. The comforter can be machine washed, but take note that there are some materials that will require a different kind of cleaning.
Choosing the right bedding starts with having all the information on hand. Questions like what is the difference between duvet and comforter, what is a duvet cover, and what is the right fit are all answered with this guide.
If ever you are in the market for duvets, use this guide to land the perfect addition to your bed.
FAQ:
What is a duvet insert?
The duvet insert is used by draping it over your bed and works like a comforter that covers you. These inserts are typically made from synthetic materials, but you can find some that are made from organic cotton or wool.
What is a duvet set?
Duvet sets usually contain pillowcases and a duvet cover in matching set to complete your bedding design.
What is the best material for a duvet cover?
The material used in your duvet cover should be considered when buying one as it can make or break the quality of the duvet that you are using. If you want softness and breathability, Percale Cotton is recommended. Silk is also a good option as it doesn't get too hot during the summer while adding that luxurious feel to your bed.
(edited)