7 Different Types of Blankets For Everyday Use
If you ask me what is one of the best feelings in the world, my answer would be getting under a blanket on a cold cold night. We all had our favorite "blankies" as kids, the one that we could not go anywhere without. It's unfortunate that a part of growing up means letting go of that precious fabric of comfort.
Finding a blanket that works for you in most weather conditions while being comforting is a challenging task. With so many types of blankets available out there, you might get confused about which blanket to pick and which to ditch. Blanket sizes are not standardized like mattress sizes, and therefore purchasing one can be confusing. In this guide, we take you through the different types of blankets, their pros and cons, the different stuffing used, and how to pick one for yourself.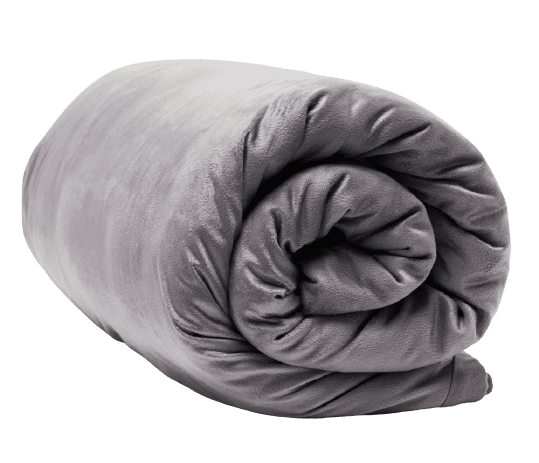 Check Out the Nectar Serenity Sleep Weighted Blanket
Designed for relaxation, our Weighted Blanket hugs your body with a cozy, calming feel.
Different Types of blankets
There is no single option that is the perfect choice. Aside from there being many kinds of blankets, there are also different blanket material types. From fleece to Glass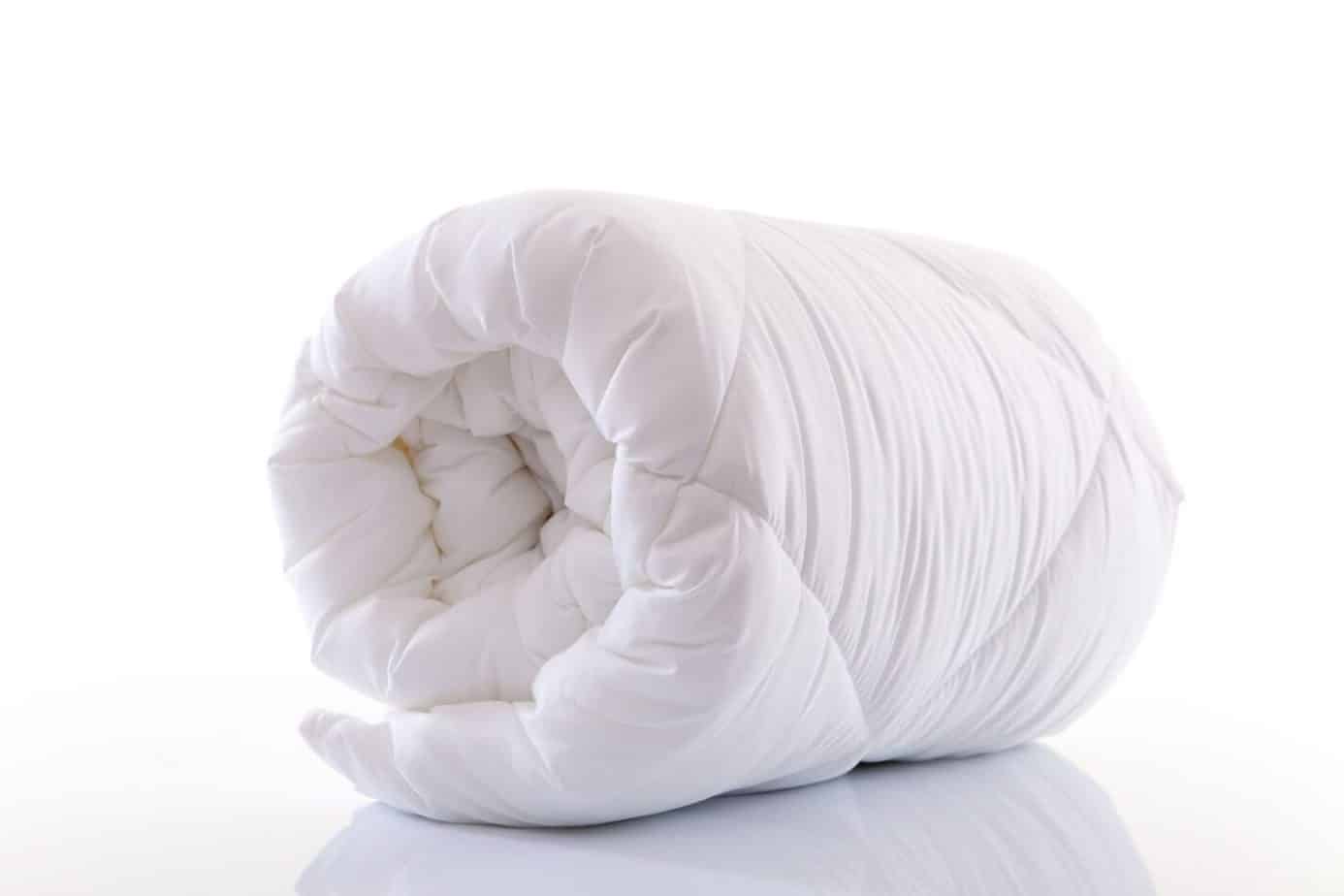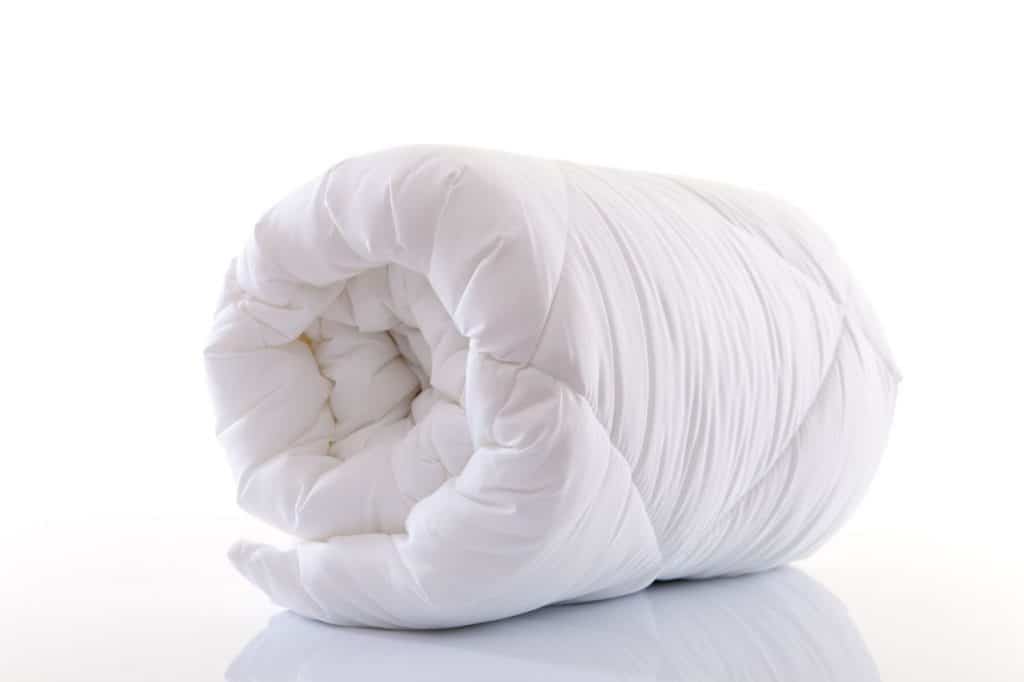 1. Comforter
A comforter is one of the most popular types of blankets and is made from two large fabrics filled with warm materials like feathers, cotton, or polyfill. The softness of the blanket is determined by the fabric that is used on the outside as well as the inside. That's why the most popular blankets will have a polyester blend or cotton covering on the outside.
Pros
Softer and warmer than most other blankets
Lightweight and elegant looking
Can be used with duvet covers
Ready to after unpacking
Cons
Some comforters cannot be machine washed and can only be dry cleaned
Not suitable for warm weather
2. Duvet
A Duvet is similar to a comforter but can be thicker, softer, and warmer than a comforter. One of the key differences is that duvets are slipped in out of covers while a comforter is generally used without one. Duvets usually come with an outer case, so you can think of them as a giant pillow.
A duvet blanket is available in all mattress sizes which makes it suitable for any bed size. It is easy to clean as the only thing you need to change from time to time is the cover. A duvet cover comes in multiple colors, patterns and designs which makes it easier for you to match it with your bedsheets. It is one of the warmest blankets and the best type of blanket for winters.
Pros
It is super easy to clean because you only need to change the cover
More versatile since its covers are available in different colours, fabrics, patterns, and designs
Keeps you warm in extremely cold environments
Durable
Cons
The filling can clump together
Can only be used with a cover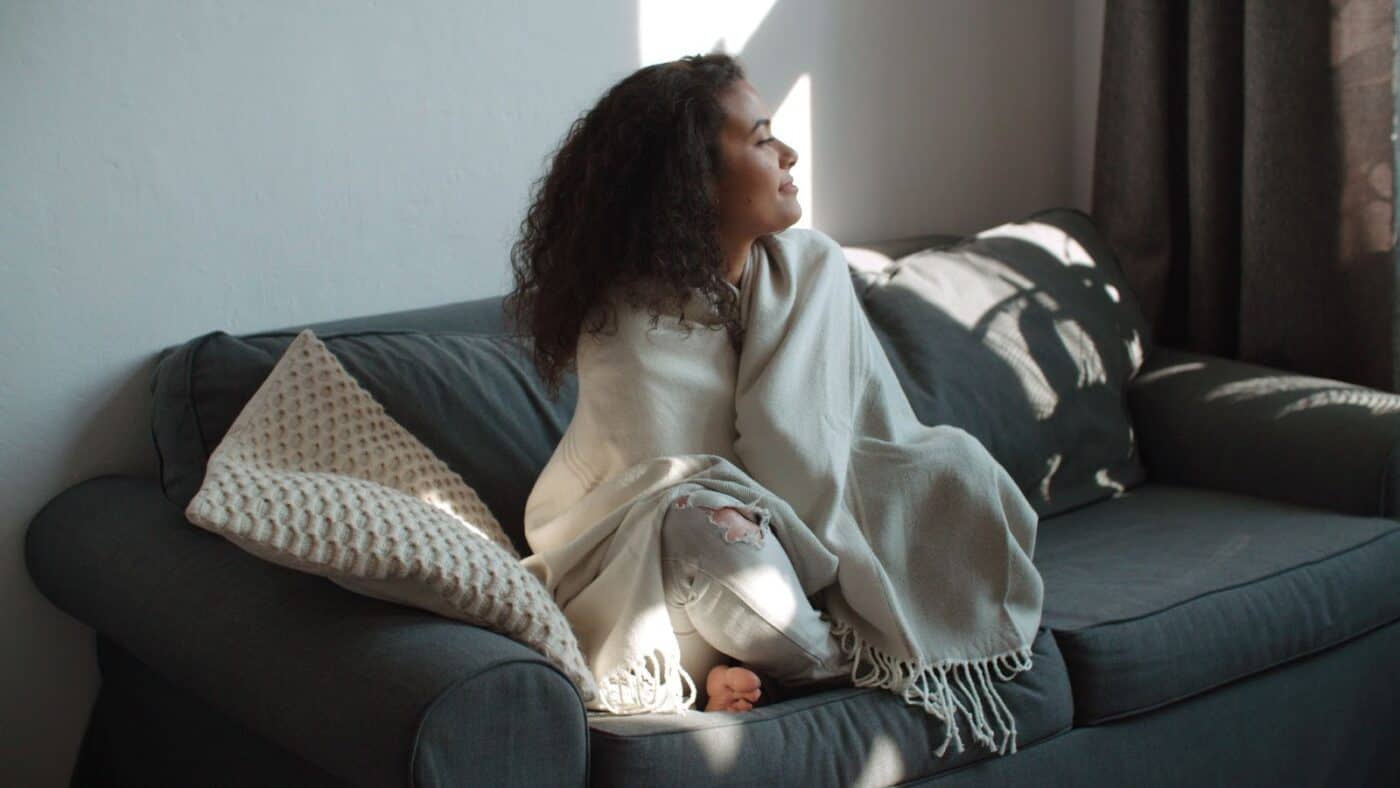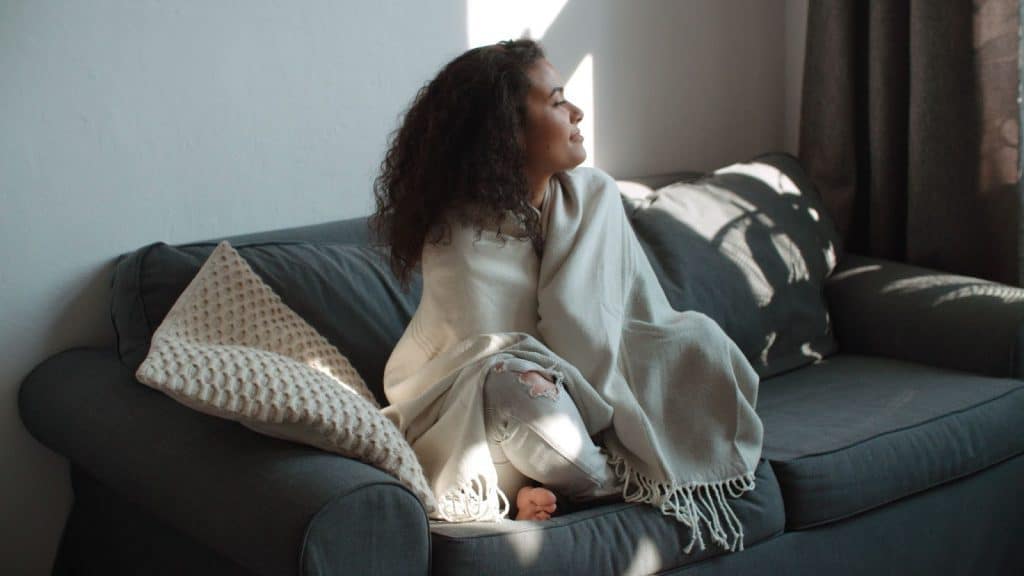 3. Throw Blankets
A throw is a small blanket that is mostly used for decoration and acts as a light cover while you lounge around. It is usually seen on a sofa or a bed, is lightweight and easy to use.
Different types of throw blankets are usually made from different materials but are mostly knit or woven using light materials. They add a dash of color or texture to your decor and can also be used for picnics.
Pros
Perfect for wrapping around yourself while lounging
Can be used as a swaddling blanket
Light weight
Can be easily carried for picnics
Can spruce up your living room or your bedroom
Cons
They are too small to be used as a blanket
Can be used by a single person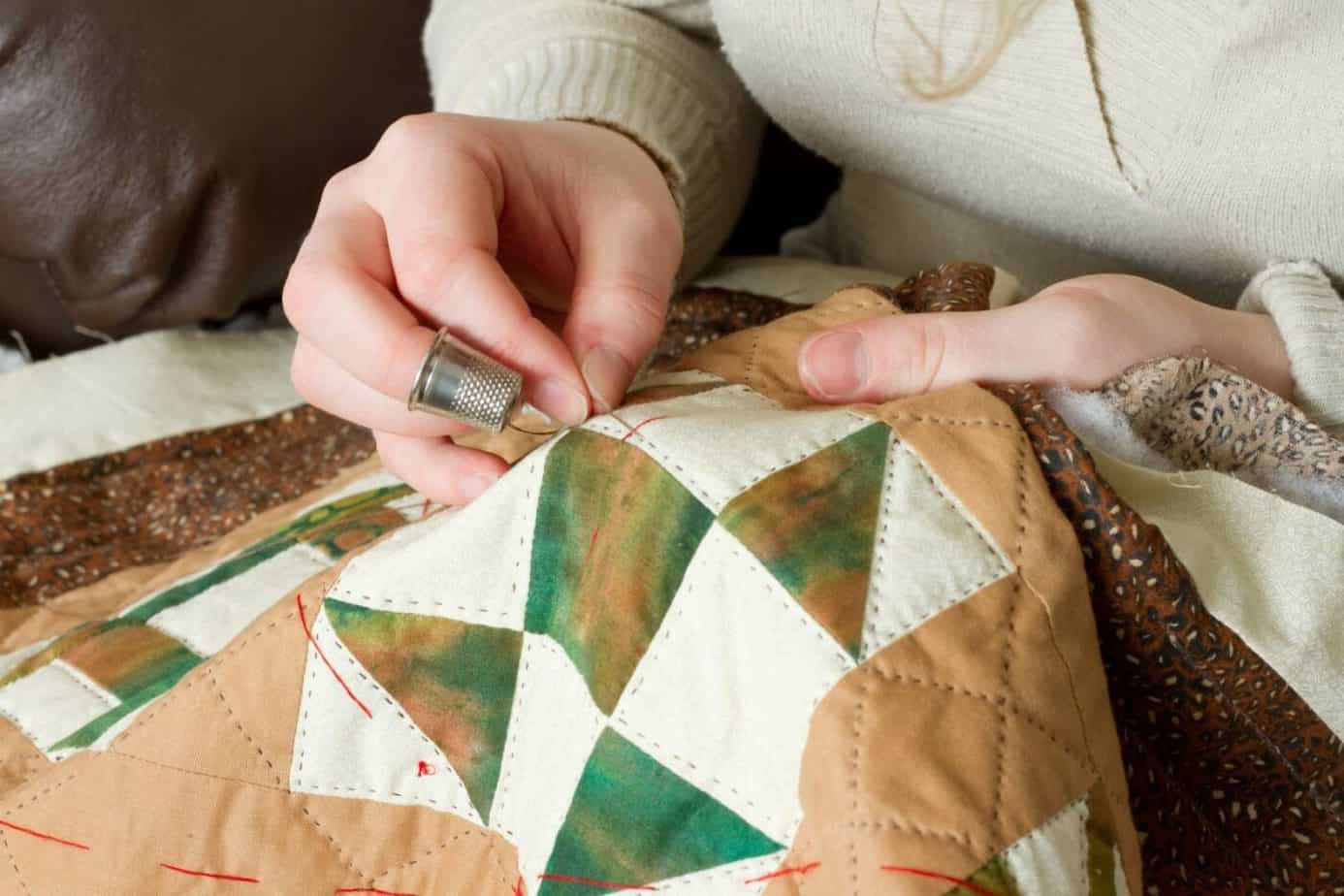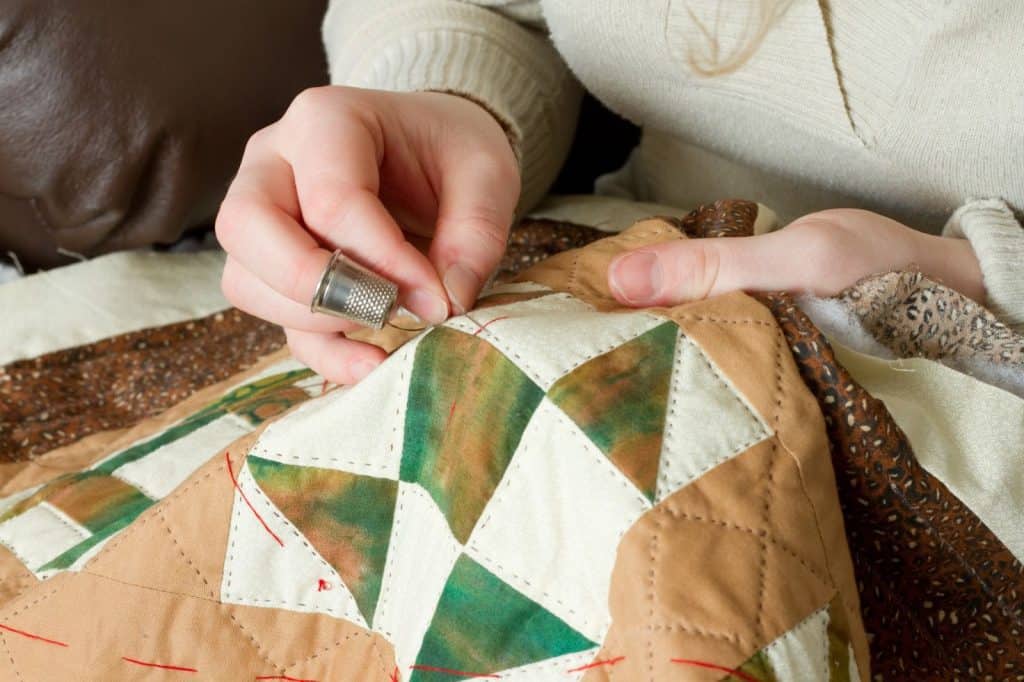 4. Quilt
A quilt is made up of 3 layers: Front, middle, and back. The top and bottom layers are made of fabric. The middle layer is the filling and is made of materials such as cotton, wool, or polyester. What makes a quilt different is the distinct stitching pattern and the small pieces of fabric (often colorful) used to create it.
Quilts are made from cotton which can also be used during spring or summer. They are available in various sizes, patterns, fabrics, and designs making them a funky addition to your room.
Pros
Cooler than a comforter
Easy to carry
Cons
Cleaning is a bit challenging as they are meant to be dry-cleaned only
5. Weighted Blankets
Weighted blankets or also called gravity blankets which are stuffed with heavy materials such as plastic pellets or glass beads. The feeling that these blankets give can be soothing. It uses the principles of Deep Touch Pressure and is ideal for anyone who wishes to improve sleep by reducing their tossing and turning.
Weighted blankets are used by occupational therapists for their patients. It's used, in this case, to elevate the problems of anxiety, depression, autism, and sensory processing disorder.
Pros
Helps with sleep apnea, restless leg syndrome, cuts down stress and anxiety which lead to better mental health
Are helpful for ADHD patients and help them to focus and stay calm
Helps children with autism to reduce their anxiety
Cons
Not easy to travel
Cleaning is a bit challenging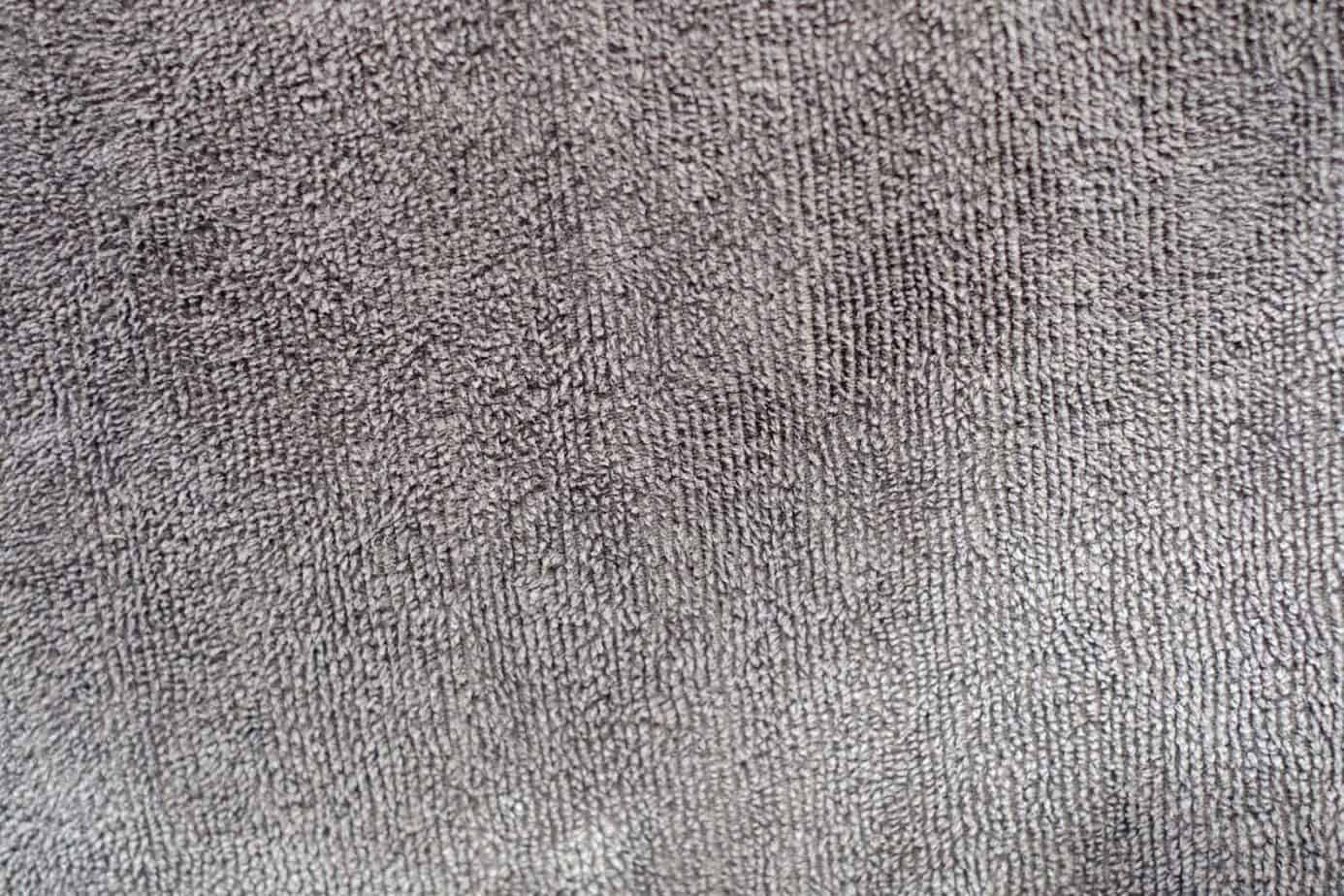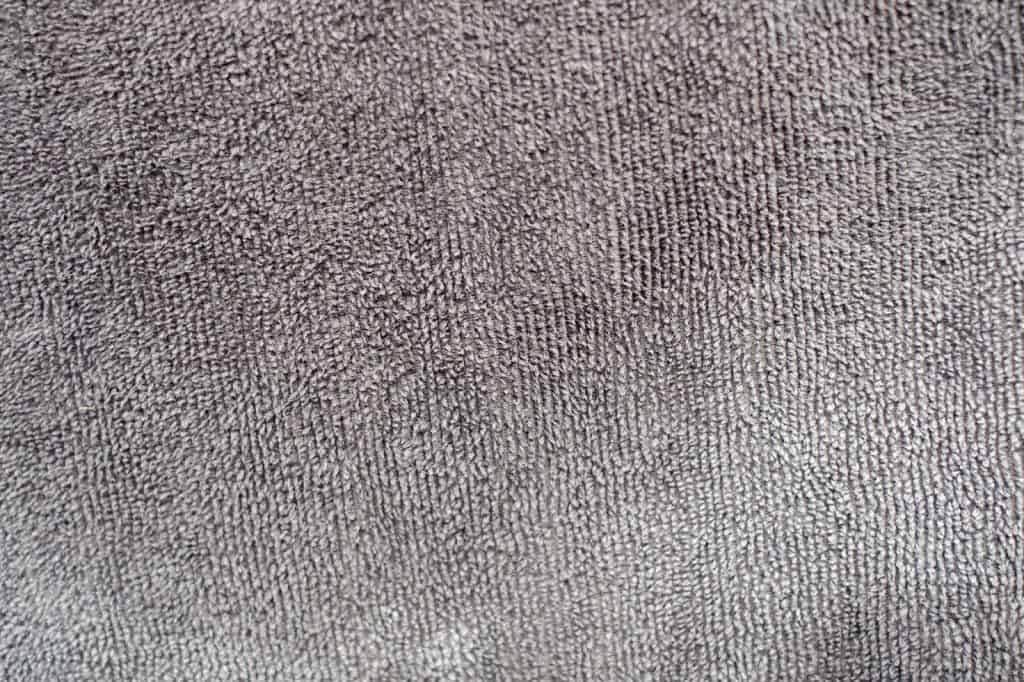 6. Microfiber Blanket
A microfiber blanket is a mixture of many different types of fibers making it smoother, softer, and hygienically cleaner than any other fabric. The materials often include polyester, rayon, and nylon. Generally, it is a polyester blanket that is very finely woven. Since it is a very finely woven blanket, any dust particles cannot penetrate or enter it which makes it hygienically clean and safe to use.
This blanket is extremely soft and comfortable. It won't irritate the skin and is ideal for people who suffer from allergies.
Pros
Is made of the softest material for a blanket
It is wrinkle-free which makes it easily manageable
It is durable and lasts longer than most blankets
Cons
The material is flammable and you need to keep it away from fire
Microfiber stores electrons and cause static attracting hair easily
7. Cotton Blankets
Cotton blankets are one of the most popular choices when it comes to blankets used in homes. They are super easy to carry, are lightweight, and hypoallergenic which makes them ideal for people with skin issues. If you are looking for a low-maintenance blanket, then this would be the best option for you.
Pros
Easy to clean and doesn't irritate the skin
Ideal for everyday use
Cons
They can be heavy when wet so travelling with them can be challenging
They are flammable and hence are not the ideal choice for camping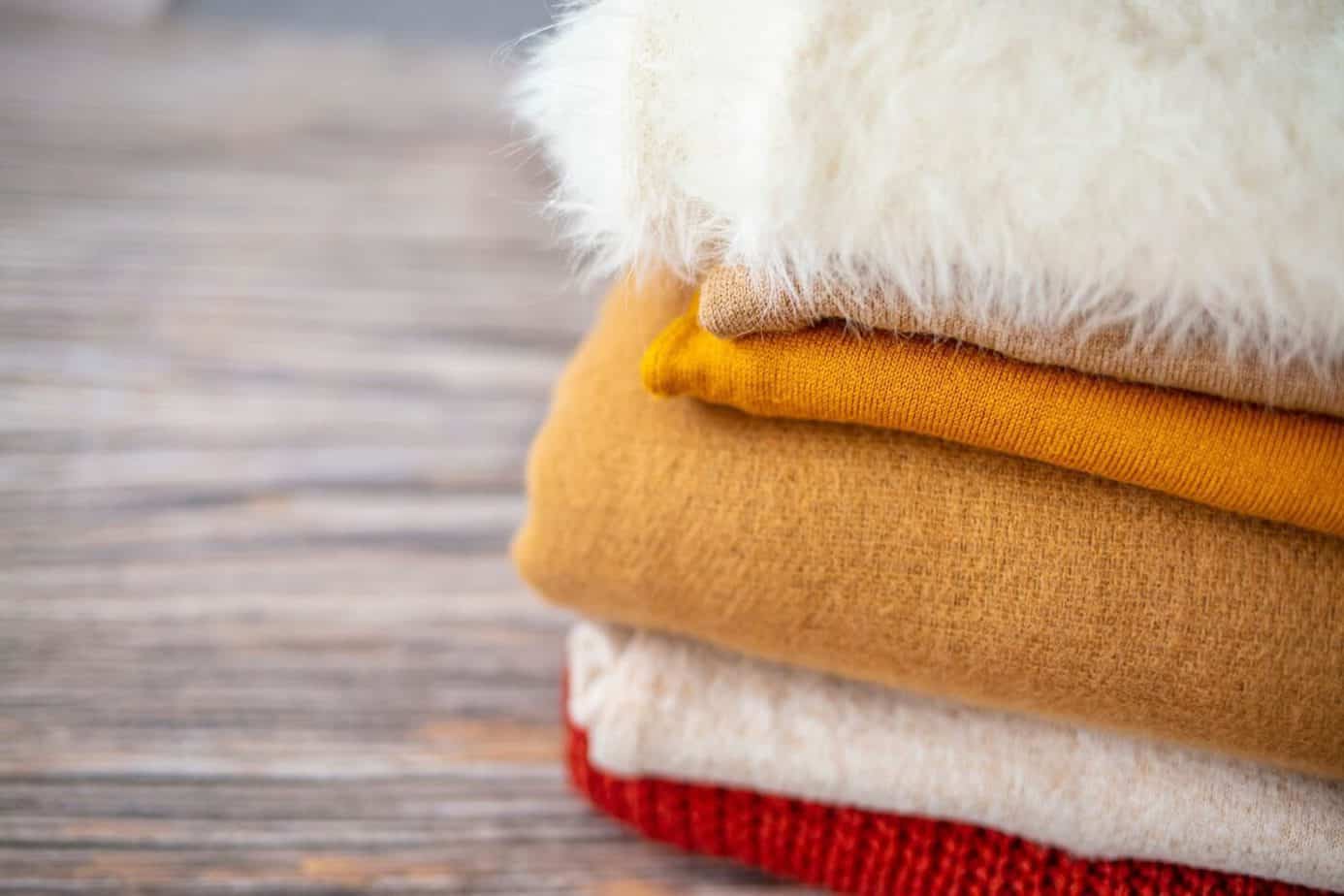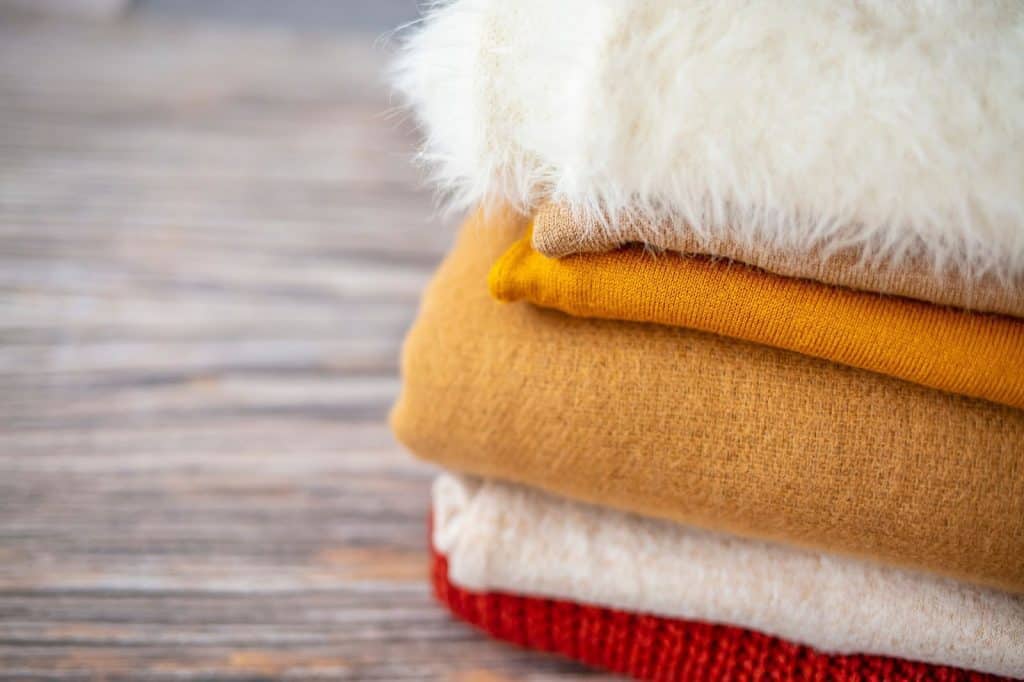 Different Materials Used for Blankets
Cotton: Cotton is a natural fiber harvested from plants. It can help regulate the temperature in warm and cold climates because of its breathability. It is hypoallergenic and becomes soft with each wash.
Wool: It keeps you warm during winters and is a soft fabric. It has moisture-wicking properties that keep the blanket dry. However, some wool can be itchy or have a rough surface.
Vellux: They are commonly known as hotel blankets. It contains a thin foam with plush nylon. These blankets are hypoallergenic, warm, and easy to manage.
Polyester: Derived from petroleum and natural materials such as coal, water, and air, these blankets are an affordable option. They are durable and stronger than most other materials. Blankets made from polyester fabric are easy to wash and will stand the test of time without losing their color or shape.
Microfiber: This material is made up of synthetic fibers such as polyester and nylon blend. They are durable, wrinkle-resistant, and extra soft on the skin. These blankets also are hypoallergenic and won't irritate sensitive skin.
Fleece: It is made from polyester fabric or cotton fabric. This material is usually light and keeps you warm during winters. It is considered a good alternative to wool and possesses anti-allergic properties.
Summing it up
The main purpose of any blanket is to provide you with comfort. With all the different types available out there, choosing the right one or understanding the difference between them might become easier.
FAQs
Which type of blanket is best?
A microfibre blanket would be the best blanket or a cotton blanket. Microfiber and cotton, both, do not irritate the skin and are ideal for someone who has skin issues. But it is also suitable for anyone and they both are low maintenance and are easy to clean.
There are also aqua blankets, insulation blankets, security blankets, and different types of baby blankets that can be better suited to your needs. Check them out before making your final purchase.
What is the difference between throw and blanket?
Among the blanket types, understating the difference between a throw and a blanket is essential. A throw is smaller than a blanket and is usually made for a single person. It is generally used to decorate the house and isn't as comfortable as a blanket. It isn't ideal for sleeping but does a fine job of keeping you warm. A blanket on the other hand is comfortable to sleep in and covers you perfectly. It is ideal for sleeping. And is the popular choice between a throw and a blanket.
Why do they call it a throw blanket?
It's called a throw blanket because it can be easily thrown over a bed, or used to keep you warm while watching the TV in the living room. It's easier to use and you can carry it for camping or picnics as well.
What is the softest fabric for a blanket?
Synthetic fibres such as nylon, acrylic, polyester are known to be the softest fabric and the best material for blankets.
What are the most comfortable blankets?
The most comfortable blankets would be a cotton blanket that doesn't irritate the skin, a microfibre blanket and a comforter blanket. Vellux blankets are great for travelling and can be used in sleeping bags. They also work well as cozy camping blankets. These all are very comfortable, soft and keep you warm all the time. It makes a perfect summer blanket.