Texas King vs. Wyoming King vs. Alaskan King – Comparing Oversized Mattresses
Not everybody likes to sleep ordinarily. Some wish to sleep in king-size beds. By the way, the king-size beds have many options but leave the job to help you decide the best one for us!
Sleep hits differently when you have an extra-large comfortable mattress to lie on. When it comes to king mattresses, we generally have three prominent options, Texas King, Wyoming King, and Alaskan King. Let's learn about the pros, cons, and features of these before making the most competent decision.
Looking to Buy a New Mattress?
Check Out Nectar's Mattresses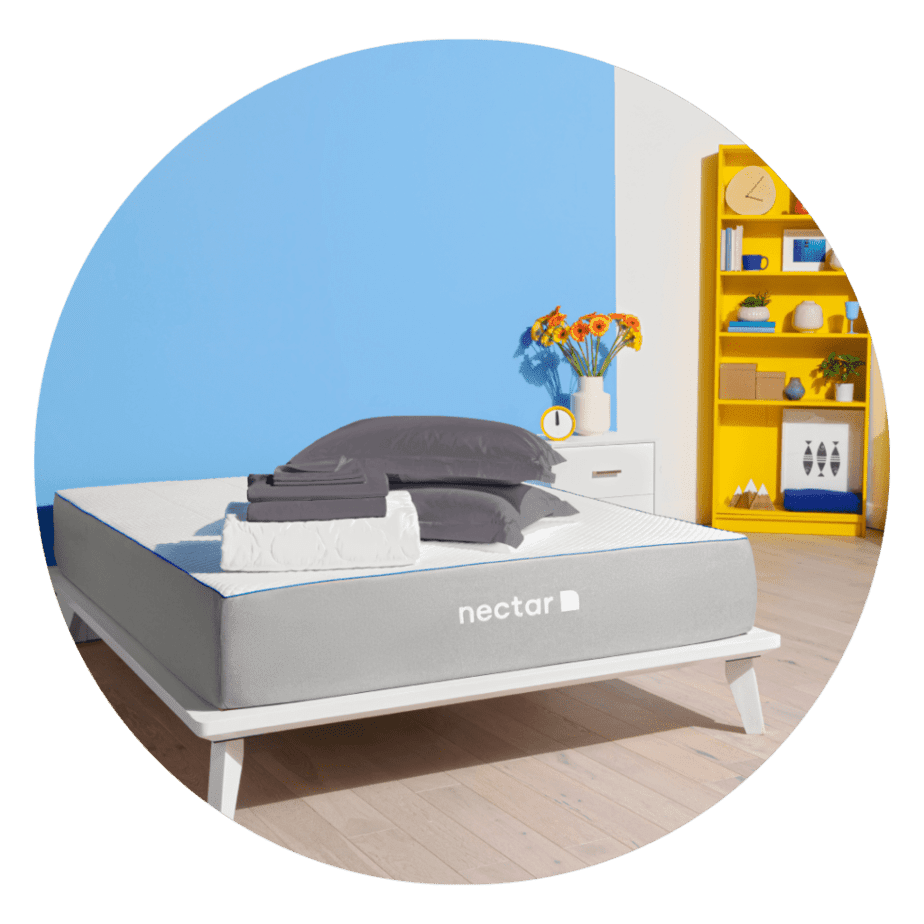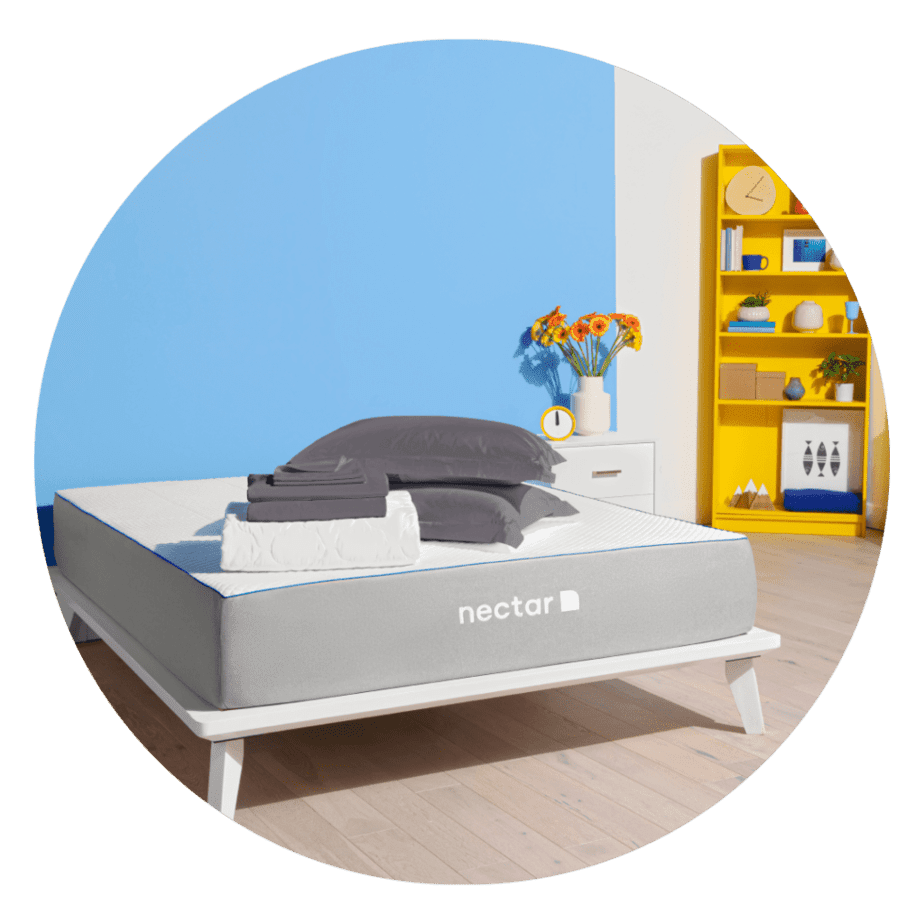 Premium memory foam mattress hugs your body and keeps you cool. Free shipping and free returns, and a 365-night Home Trial.
What are Oversized Mattresses?
Average-sized beds are good, but what if you don't wish to sleep in a constrained area. Especially if you are above 6 feet 4 inches, you cannot enjoy sleep on an average-sized bed. This raises a need for oversized mattresses. Oversized mattresses are 4 to 60 inches larger than average-sized beds. Because of their size, you require larger rooms to fit them in.
Oversized mattresses are not high in demand. People who sleep with others and require more space because of their size and movements, prefer investing in big beds.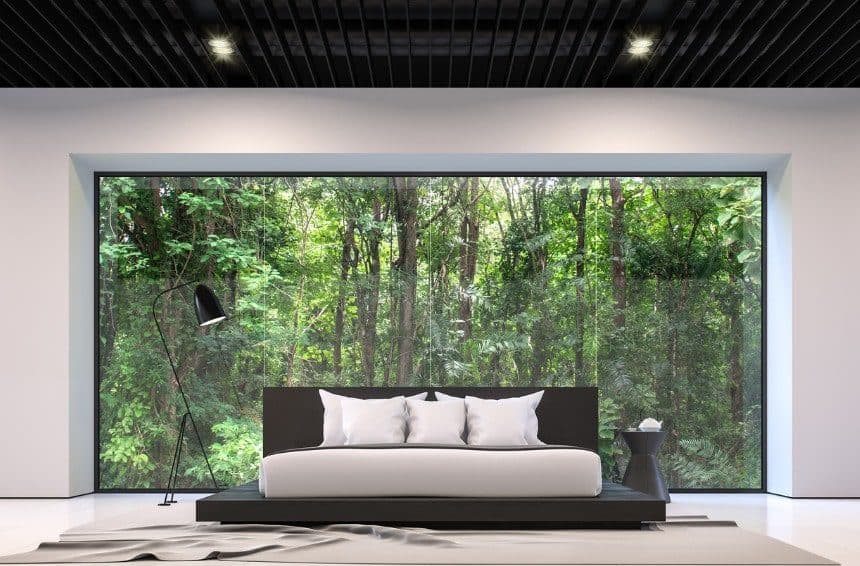 Oversized Mattresses Dimensions Chart
| Features | Wyoming King | Texas King | Alaskan King |
| --- | --- | --- | --- |
| Width (inches) | 84 inches | 80 inches | 108 inches |
| Width (CM) | 213.36 CM | 203.0 CM | 274.32 CM |
| Length (CM) | 213.36 CM | 203.2 CM | 274.32 CM |
| Length (inches) | 84 inches | 98 inches | 108 inches |
| Recommended Room Size (Feet) | 12 feet by 12 feet | 12 feet by 14 feet | 16 feet by 16 feet |
| Recommended Room Size (CM) | 365.76 CM by 365.76 CM | 365.76 CM by 426.72 CM | 487.68 CM by 487.68 CM |
| Mattress Shape | Square | Rectangle | Square |
Know the Different Oversized Mattress Sizes
If you search for oversized mattresses, your top choices must be Wyoming king, Alaskan King, or Texas King.
Out of the three, which one should you pick? Let's go through the pros and cons of them so that you can make a careful choice.
1. Wyoming King Bed
The size of a Wyoming King is 84 inches by 84 inches. Although, it is the smallest option in the oversized mattresses segment. Wyoming King has the same length as California King, i.e., 84 inches. But, Wyoming King is wider than California King by 4 inches, providing more space to the sleepers. You need a room of 14 feet by 16 feet to place Wyoming King comfortably.
Pros:
Spacious and ideal for taller people.
Perfect size for co-sleeping.
Cons:
Not suitable if you want to sleep with more than two children
Not ideal for a small room
Expensive than standard-sized beds
Price: $1500 – $3000
2. Alaskan King Bed
The largest of the oversized mattresses and perhaps the biggest mattress size is Alaskan King. This square-shaped mattress provides plenty of space even for people around 7 feet tall. Alaskan King bed dimensions are 108 inches by 108 inches.
If you have a large family and co-sleep with more than two children, you don't have to worry about falling from the bed. It has enough space to handle more than two children. A room of 16 inches by 16 inches is preferable for Alaskan King Beds to have sufficient space to walk around in the room.
Pros:
Tall sleepers can sleep comfortably.
It is ideal for large families with more than two children.
Cons:
Most expensive oversized mattress.
It can only fit in a large master bedroom.
Price: $2500 to $5000
3. Texas King Bed
Texas king bed size is 80 inches by 98 inches. The second-largest oversized mattress is Texas King. However, it is narrower than the smallest oversized mattress, Wyoming King.
For more number of sleepers, we would suggest a Wyoming King. But for taller sleepers, Texas King bed frames should be a great choice. A 6.5 feet tall person can comfortably sleep on this long mattress.
Texas King is 10 inches shorter and 28 inches narrower than an Alaskan king mattress. Due to its narrowness, it can easily fit into tiny bedrooms. Tall sleepers who do not have a large room to fit Alaskan King can use the Texas King bed measurements.
Pros:
Great for tall sleepers with narrow bedrooms.
It can accommodate two adults and two children.
Less costly than Alaskan King
Cons:
Narrowest mattress.
Sleeping with more than two children may be uncomfortable.
Price: $2000 to $3500
Texas King vs. California King Comparison
A standard king-size bed has two variations: Texas King and California King. Both the beds offer plenty of space for you to sleep, but they are of different sizes.
Texas King Bed Dimensions: 80 inches wide and 98 inches long.
California King Bed Dimensions: 72 inches wide and 84 inches long.
There are other differences as well between these beds:
Benefits of California King
Everyone is talking about the California King. Well, that's entirely believable. There are several reasons to love this oversized mattress:
Accommodates People Over 6 feet Tall
California kings work longer than the king beds, making them a go-to for people above 6 feet. If you are 6 ft tall, you do not have to squeeze yourself to fit on a bed.
Fits in Narrow Rooms
Fitting a large mattress in a room is quite a challenge. California King is long enough to make your sleep comfortable and narrow enough to work in a room with less width.
Easy to Find Bedding
To add comfort to your spacious bedroom, you need cozy bedding. Due to its popularity in the oversized mattress market, it's slightly easier to find bedding.
Benefits of Texas King Mattress
What's the second largest state in the US? It's Texas. Interestingly, Texas King Mattress is the second-largest oversized mattress. While California King has an enormous surface area of 6080 square inches, Texas King beats that by having 7,840 square inches.
Accommodates People Over 6.5 feet Tall
California King bed measurements are great for people around 6 feet, but for people above 6.5 feet tall, texas king is a perfect choice. It provides extra legroom, making sleeping more comfortable than ever.
Fills the Room
California King mattresses and king mattresses can make the bedroom look empty. Texas King may be the answer to making your room look full without appearing packed.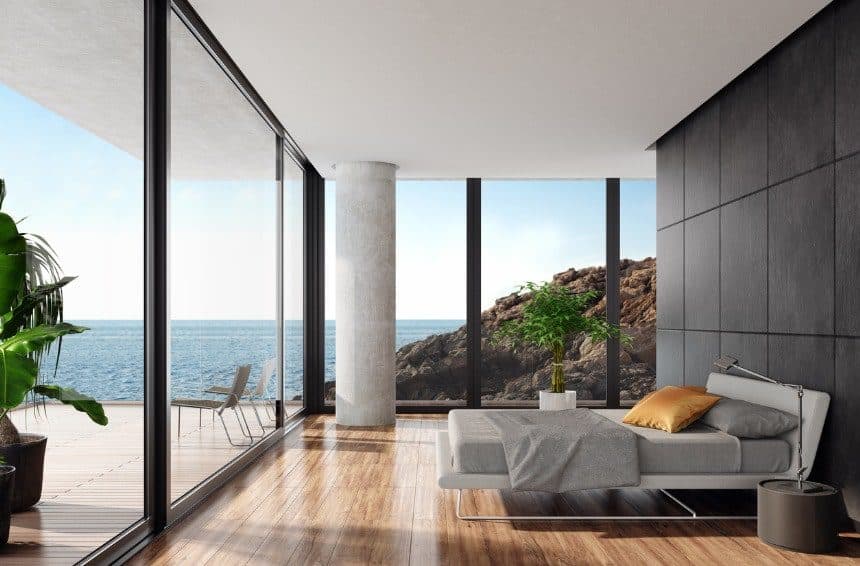 Where to Buy Oversized Mattresses?
Now comes the most crucial question: Where to buy oversized mattresses? Oversized mattresses are not readily available in the offline or online market.
A suitable option for you is to look for a shop that provides custom-made beds. They are maybe able to offer you the perfect size you are looking for. Customized shops will also allow you the freedom to select the mattress type, such as latex.
Where Can You Buy Foundation and Bedding Accessories for Oversized Mattresses?
The most challenging part of having an oversized mattress is to find suitable bedding accessories and foundations. Most bedding available in the market is incompatible with large beds.
Companies that provide these mattresses may have suitable bedding. If not, you can have them custom-made. If both options don't work for you, we suggest you place your bed directly on the floor. Similarly, you can have your bed sheets especially made. Keep in mind, while making the bed, your comforter should be around 16 inches wider and 12 inches longer than your bed.
Conclusion
If you are tired of sleeping in a compact space every night or dangling your feet in the air, you should invest in a good-quality oversized mattress. Keep the advantages and disadvantages in mind, and make the best choice for you.
FAQs
What are the standard mattress sizes?
Standard mattress sizes are:
Single
Twin
Twin XL
Full 
Full XL 
Queen 
Olympic Queen
King
California king 
Out of all these, Queen size mattresses are the most preferred choice because these are comfortable for singles and couples.
What is the biggest king size bed?
The Alaskan king bed is an enormous king-size family bed. Its size is 9 feet by 9 feet and has enough space for a person taller than 6.5 inches. The smallest king-size bed is Wyoming King.
How big is Alaskan compared to a Texas king bed?
Texas is the second-largest king-size bed, Alaskan King being the largest oversized bed. Texas king is 10 inches shorter and 28 inches narrower than an Alaskan king.
How many people can sleep on a Texas king bed?
It can accommodate two adults (6.5 feet tall) and 1 or 2 children easily.
What is the smallest bed?
Twin-size mattresses are the smallest standard beds, and Wyoming king is the smallest king-size bed.
What's larger- Texas king Bed vs. California king?
Texas King is larger, measuring 8 inches wider and 14 inches longer than a California King.