Split King Mattress – Is It Right For You?
If the term "split king mattress" had you thinking about the 1960s sitcoms where couples used to sleep in two individual beds, then you are totally wrong. A lot has changed in terms of bed technology after that. Things are much more sophisticated now and in fact, have made our sleeping lives better.
Mattresses that you see in the market today are far more supportive and adjustable. So, we have really come a long way from those straw-filled cotton sacks on wooden slats. However, with advances, the way we sleep has also become more complicated.
Choosing the right mattress for your needs can turn out to be perplexing at times—especially if you are unfamiliar about the different terminologies used. Speaking of them, one such is "split king."
Though this type of mattresses aren't the most common types of bed configurations, they still may be an ideal option for couples with completely different sleeping choices. But fret not because you can own a good split king mattress and yet cuddle with your darling.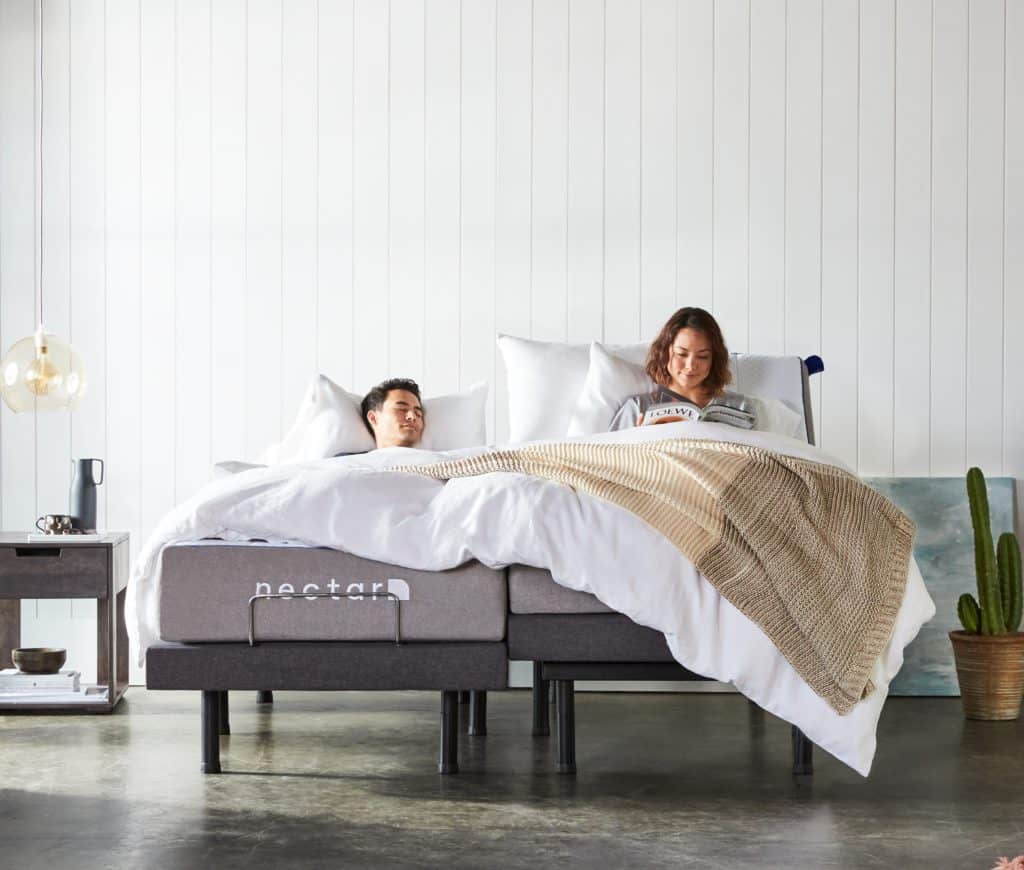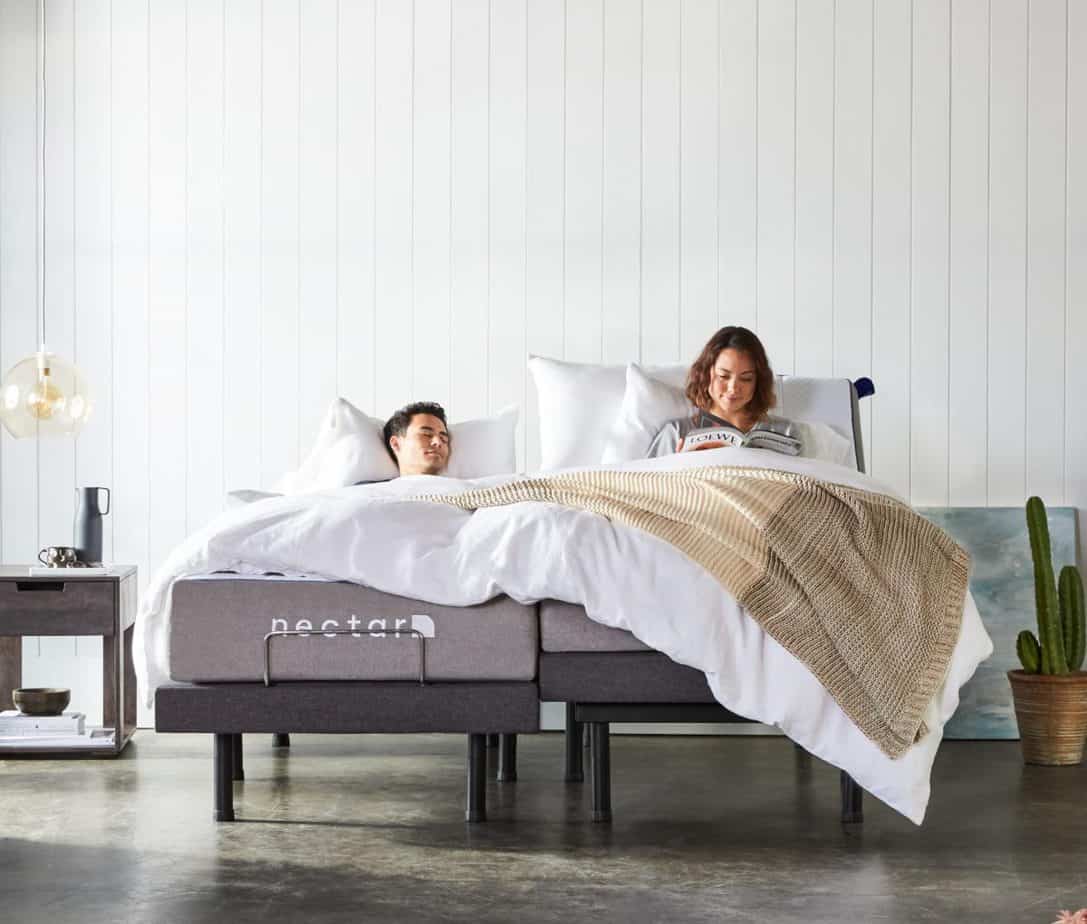 With Nectar's Adjustable Split King bed frame, sleep just got more personal!
Allow us to explain the split king magic in detail.
What is a Split King Mattress?
A split king mattress is 2 twin-size mattresses that's put together in a way that it forms a big king-size bed. Although the exact measurements may differ, most split king mattresses you find will use the twin XL size in order to make a 38″ x 80″ footprint.
Both the twin-size mattresses are fixed together via a connector (though the making can vary) and can be easily split apart whenever required. Thus, the name "split king."
One of the main advantages of split king mattresses is that they prevent midnight sprawl. So, no more saying "hey, you are on my side of the bed!" Interestingly, the motion transfer is so less that you don't have to be worried of your bedmate's tossing-and-turning.
How Does it Work?
The next obvious question you might have is about its foundation. So, if the bed consists of 2 twin-size mattresses, then does it also have 2 twin-size bases or it's just 1? Or perhaps, something different completely?
Interestingly, mattress manufacturers will have a readymade solution like split king adjustable beds, which are exclusively designed to accommodate both the mattresses. So, it's up to you if you want to add the adjustability or not.
Since you have 2 individual halves, adjustability can become a better and an attractive feature. Why? Well, you can comfortably sit upright to work on your laptop while your honey snoozes. Yeah, you can still enjoy the perks of a split mattress without this feature too.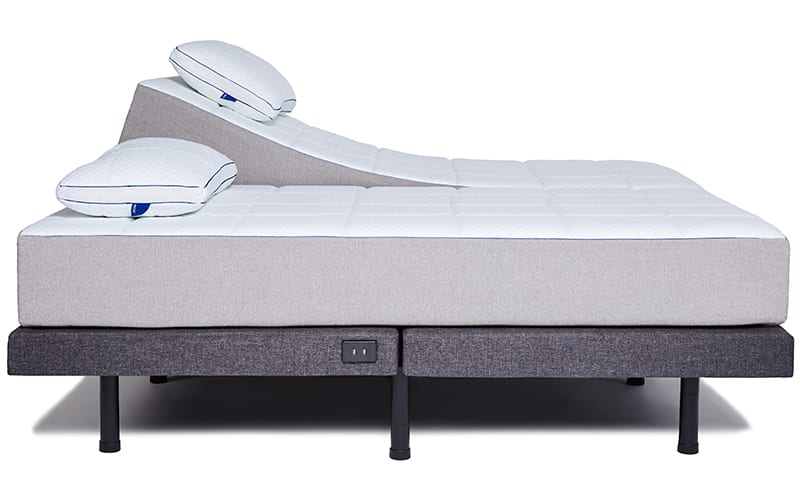 When Should a Split King Mattress be Used?
Split king mattresses allow couples to personalise their sides of the bed according to their sleeping preferences and further, prevent sleep disturbances.
Let's say your partner is a stomach sleeper that needs a tight or firm mattress and you, on the other hand, is a side sleeper that needs a nice, soft mattress, then a split king bed is what you two will need because it lets you have a healthy sleep while still being close to your partner.
Overall, this type of mattress is the only solution, which accommodates completely different sleeping choices between two people or partners. So, two partners with different bed habits, sleeping positions, and preferences for mattress firmness can comfortably sleep if they have a split king mattress so that they aren't disturbed.
Size Chart for Split King Mattresses
| Specification | Split King Size Mattress | Split California King Size Mattress |
| --- | --- | --- |
| Length | 80-inches | 84-inches |
| Width | 76-inches | 72-inches |
| Accommodation | 2 people | 2 people |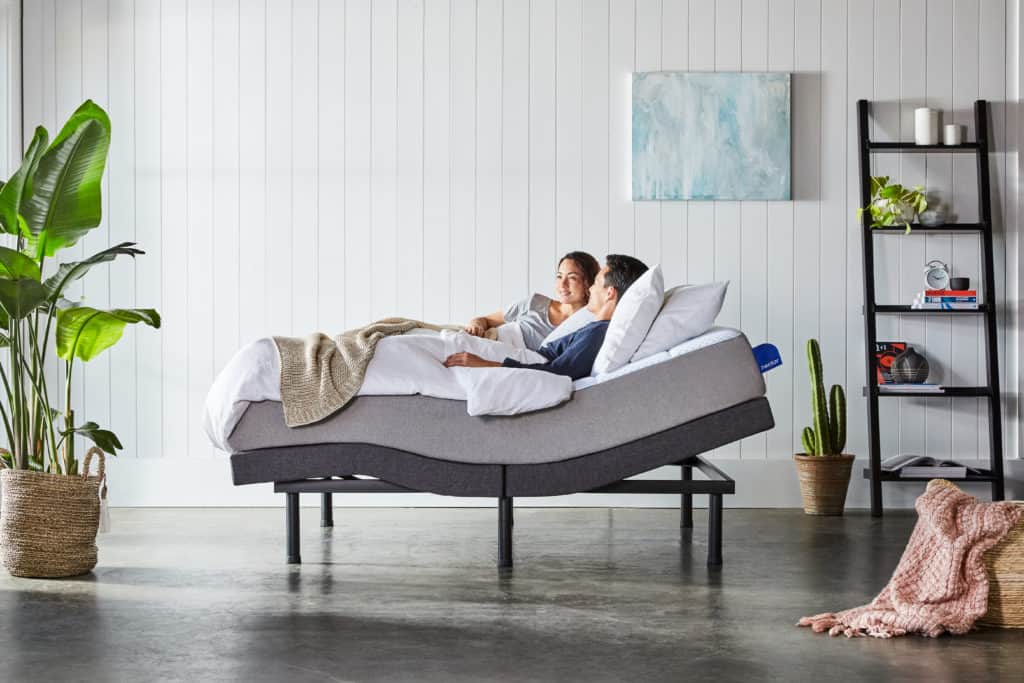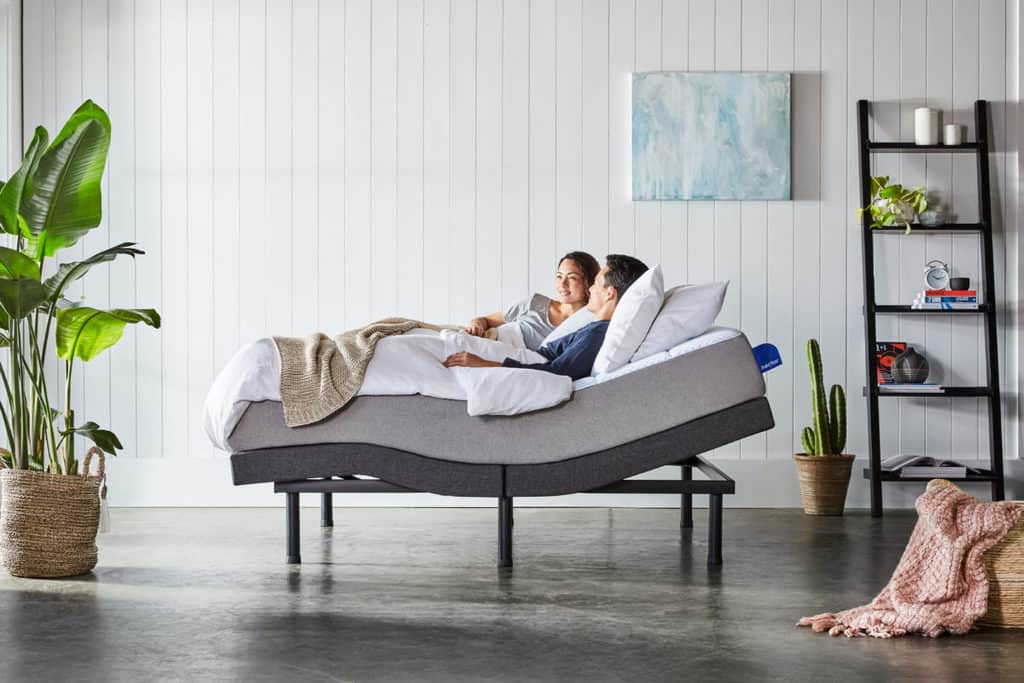 What are the Advantages and Disadvantages of Using a Split King Mattress?
A split king mattress is two twin xl mattresses on two separate bases and boxes. Here are a few benefits a split king mattress has to offer.
Easier to Move than the Traditional King Mattress
This is a great option for people who are often on the road and find transporting their conventional mattress from one location to another a hassle. The split king mattress is a two part mattress that can be easily carried from one location to another. You can carry one mattress up the stairs, come back and get the other one as well. Easy peasy!
No Motion Transfer Here!
Co-sleeping often comes with a collateral damage of motion transfer. However, with the split king mattress, you can split this problem right down in the middle, literally! By sleeping on a different mattress, there is no scope of any motion transform and you won't have your sleep interrupted if your pattern climbs in the bed later or shuffles around to get comfortable.
Pure motion isolation for a deep quality sleep.
Accommodates Different Sleep Requirements for Different Sleepers
So you and your partner are together but it does not mean your sleep preferences match. Different sleep needs have different requirements and it all boils down to different mattresses.
For instance, if your partner suffers from sleep apnea, they need an adjustable bed that elevates their body and opens it up. However, you don't suffer from such conditions and are pretty comfortable on a regular mattress. In such cases, the split king mattress can accommodate both preferences easily.
A Defined Space Just for You
So you don't like sharing your mattress. It is time to sleep and you want your personal space. This mattress can help you achieve both agendas pretty easily!
Say Bye to Sleep Issues
A split king mattress can be accommodated on two different bed frames. One can be on a regular frame while the other can be on the adjustable bed frame. If you or your partner require extra care for your health, then one part of the split king mattress on the adjustable bed frame can work independently of the other on a regular bed base.
Easy Replacement and Adjustment
Since this type of bed is made of two separate mattresses, you can easily replace or exchange one mattress on either side without worrying about the other one. For instance, if you are happy with a memory foam mattress but your partner wants a latex mattress, this request can be easily accommodated as long as they make up a split king mattress together.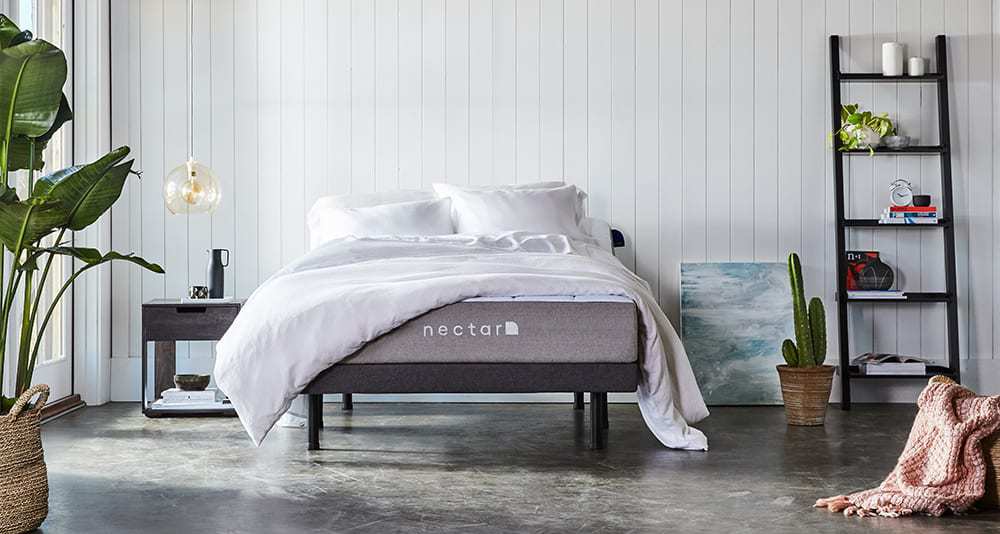 The Disadvantages of a Split King Mattress
Here are some demerits of a split king mattress.
Needs a Complicated Assembly
Since these are two different mattresses, usually for those with different sleep requirements. These differences can also run down to different bed frames, including an adjustable bed frame. Getting a split king mattress where the two mattresses fit the two bed frames is highly unlike and requires a lot of research and adjustment.
Need Special Accessories
This is a combination of two twin XL mattresses spread over a dimension similar to a king-size mattress. It is a rare product that needs special accessories. As a result finding a bed sheet for such a mattress is a little difficult in comparison to the conventional mattress sizes.
Don't have an Interlock
Since these are two separate mattresses, there is a clear split between the two which is not exactly aesthetically pleasing. Moreover, this gap may cause discomfort if you or your partner roll towards the middle.
Expensive than a Regular King Mattress
This type of mattress is slightly more expensive that a regular king size mattress, however, the prices can still be compared to meet the buyer's requirements.
Factors to Look for While Buying a Split King Mattress
Before you dive into the shopping experience, here are a few key points to look for while buying a split king mattress.
Warranty
Asking for warranty on your mattress is technically your customer right! Knowing that your mattress and your investment in it is protected by a robust warranty safeguards your interests against the unnatural wear & tear of your mattress.
Getting the Right Mattress for Different Bed Frames
Quite often, this type of mattress may not fit your different bed frames. Measure your frames and keep a note of these frames to help your retailer select the right mattress for you.
Trial Period
Make sure that the mattress you choose has a substantial trial period to help you determine whether this split king mattress is right for you and your partner in the long run. This is also a good time to understand whether this mattress.
King Vs. Split King Mattress
| Split King Mattress | Original King Size Mattress |
| --- | --- |
| Has a clear gap between the both mattresses. | There is an interlock and it is one single mattress spread over a surface area. |
| Hard to find accessories for these. | Easy to find accessories for these. |
| Can be regulated separately where two mattresses are independent of each other. | It is a one single unit and cannot be treated the same as a split king mattress. |
| It is easier to transport. | It is not easy to transport due to its sheer size. |
| Can be used for adjustable bed frames. | Cannot be used for adjustable bed frames. |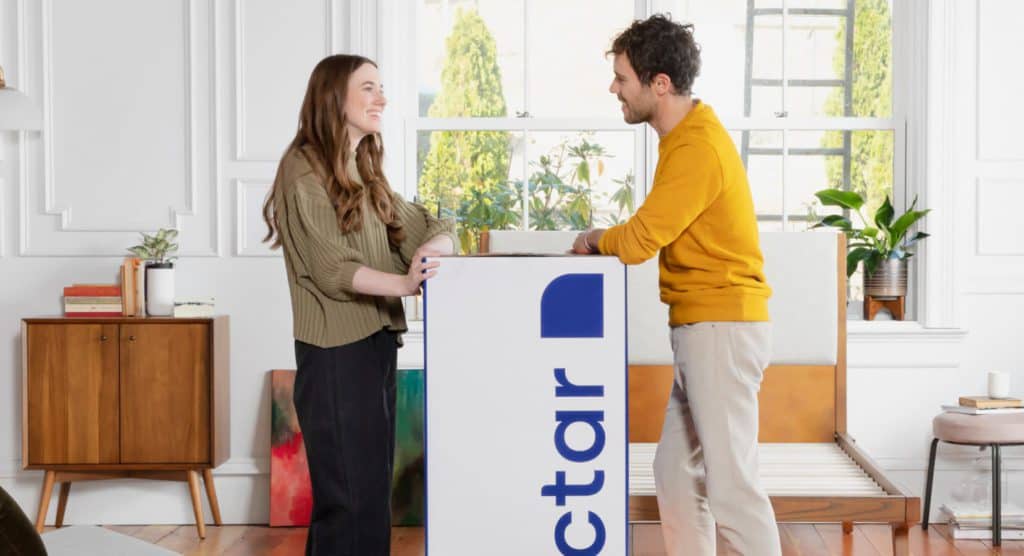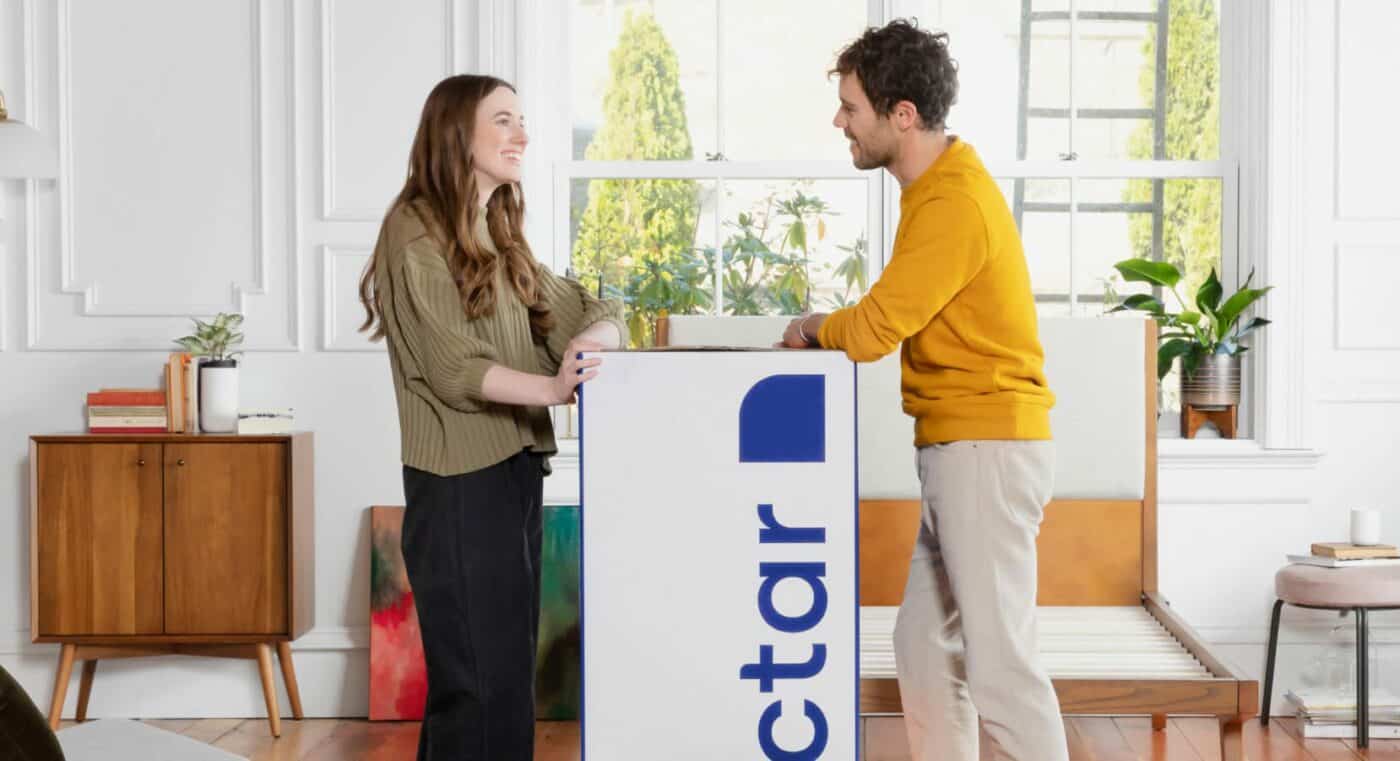 The Nectar Touch for Your Split King Mattress
You might have considered this type of bed for specific reasons. It may be because you like your space or maybe your partner's sleeping needs are different from yours'. Clearly, you can use some help in the bed frame department. The Nectar adjustable bed frame can help you and your partner make the most of your split king arrangement without falling into the crack of uncomfortable sleep.
With its adjustable frame, your partner's sleeping activities and conditions no longer affect you, thanks to its structure that lets you elevate your head or feet in case you need to switch things up a bit.
With an easy to assemble ensemble, the nectar adjustable bed frame comprises three zone massages, a wireless remote, TV recline setting, zero gravity feature for deep sleep, USB plugs for easy charging and a programmable memory settings. This way, your frame can be more adjusted to your sleeping needs and patterns, exclusive from your co-sleeper.