Queen Bed Dimensions – A Buying Guide
Queen Bed Dimensions: A queen size mattress is often considered to be a cheaper alternative to a king-size bed but is spacious enough to accommodate two people comfortably or a restless sleeper quite easily.
So, how big is a queen size bed?
With queen size bed dimensions being 60 inches by 80 inches, it is one among the favorite of the American consumer. However, there are slight variations in different categories of queen size mattress – namely standard, Olympic and California.
Depending on the one you choose, you can shop for complementing accessories like bed frames (keep an eye on their range and strength as per the mattress), bed foundation and others. Here's a closer look at the dimensions of a queen size bed.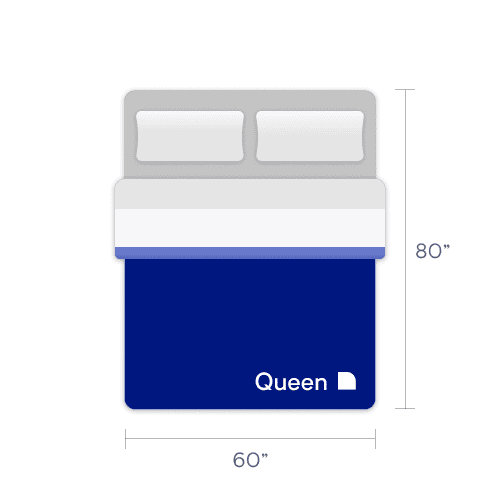 Queen Bed Dimensions
Mattress Category
Standard Queen
Olympic Queen
California Queen
Dimensions
60" x 80" x 11"
66" x 80" x 11"
60" x 85" x 11"
Compatible Room (feet)
10' x 10' to 10' x 14'
10' x 12' to 10' x 14'
10' x 12' to 10' x 14'
Are you looking for different mattress sizes? Take a look at our mattress size dimension guide for all the information you may need.
Pros and Cons of Queen Size Bed
If you are a mattress nerd like us, you are probably aware that almost half of the mattress consumers prefer to use a queen bed size mattress for their bedrooms. It is ideal since most homes have regular size rooms that cannot fit the broad frame of a king-sized bed.
It is no wonder that queen sized mattresses are some of the most advertised mattresses of all times.
Pros of a Queen Size Bed:
Less Space Requirement: This comes as no shocker since its slightly smaller frame and the width of a queen bed in comparison and to the full mattress can fit easily in a room. However, this size is not synonymous with discomfort as it can comfortably accommodate two adults or your growing adolescent children.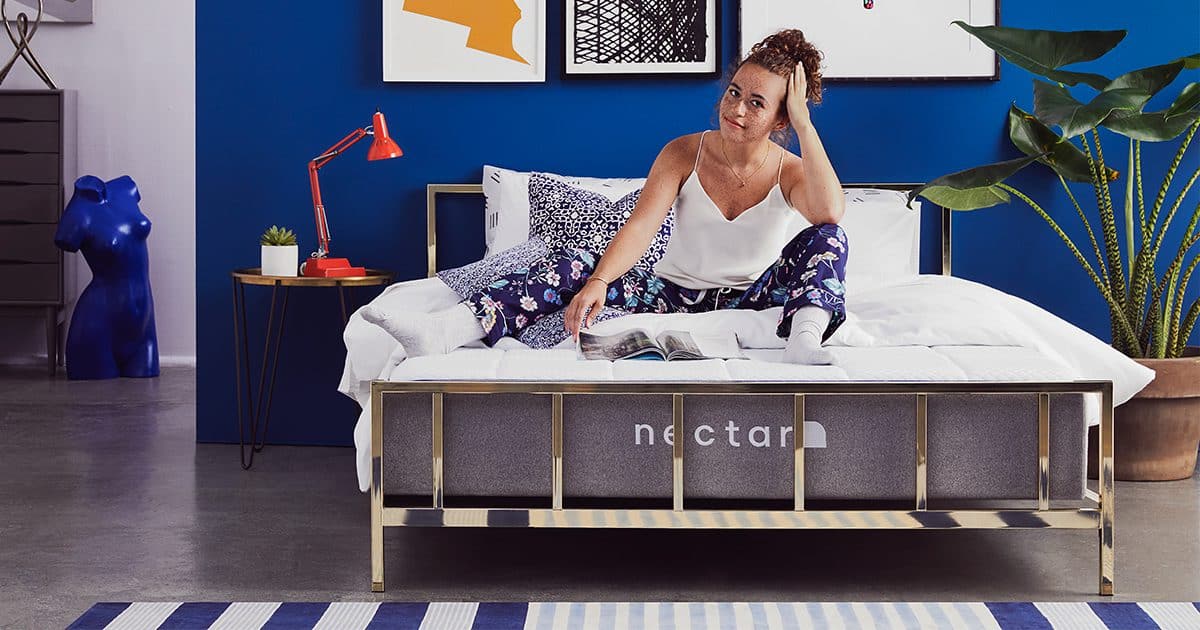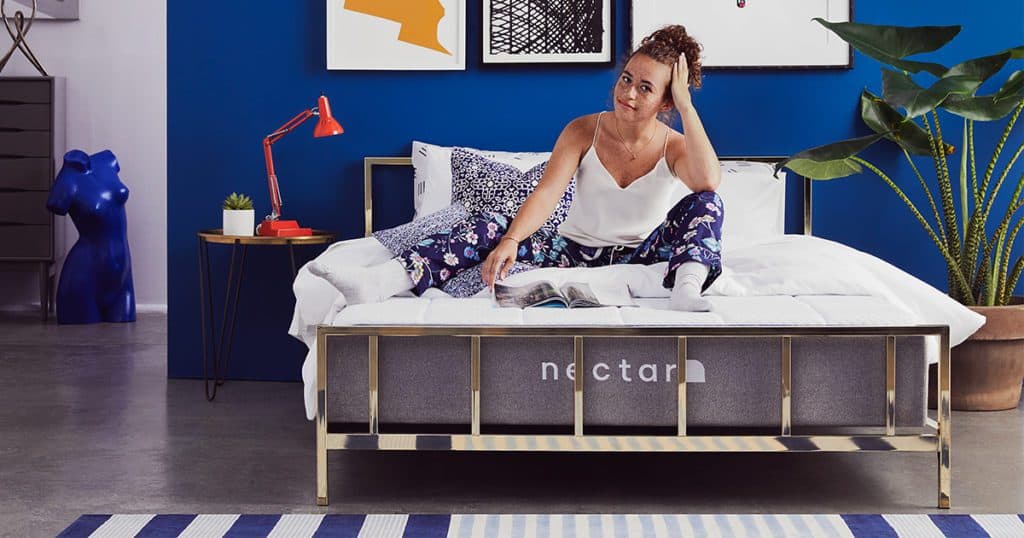 Long Term Investment: Confused? Considering that you are looking for a mattress for your young child, going for a queen size mattress might seem like stretching it a bit too far. However, children tend to grow and in the blink of an eye, your young baby is a tall teenager that needs space to sleep on his/her bed. The queen mattress can fit every frame, right from his young body to a growing one to the final adult-sized teenager. Money saved!
Easily Available: We were not kidding when we said that almost half the American population prefers the queen size mattress. Thanks to its adaptability, virtually every online and brick-mortar store has these mattresses and is readily available if you choose to check it out.
Low Price: The queen size mattress usually lies in the range of $600-$1500 dollars, which is still lower than the conventional king-size mattress without compromising on the comfort. It is still adequate for adults at a lower rate. However, these prices are subject to the manufacturer and you must conduct your research before paying for your mattress.
The Ideal Mattress with Ample Space: The size (with a longer and wider surface) is great for adults, the price is great for the wallet and the dimensions are excellent for a standard-sized bedroom. The queen size is the ideal mattress for almost everyone and a good investment with low scope for misalignments.
Great Mobility: The dimensions of a queen size mattress is such that it is big enough for adults to sleep on but is definitely not heavy enough to get these adults huffing and puffing during the moving day. The quiz size mattress is light and easy to carry which makes it a convenient option for many, especially those who are often shifting homes and on-the-move.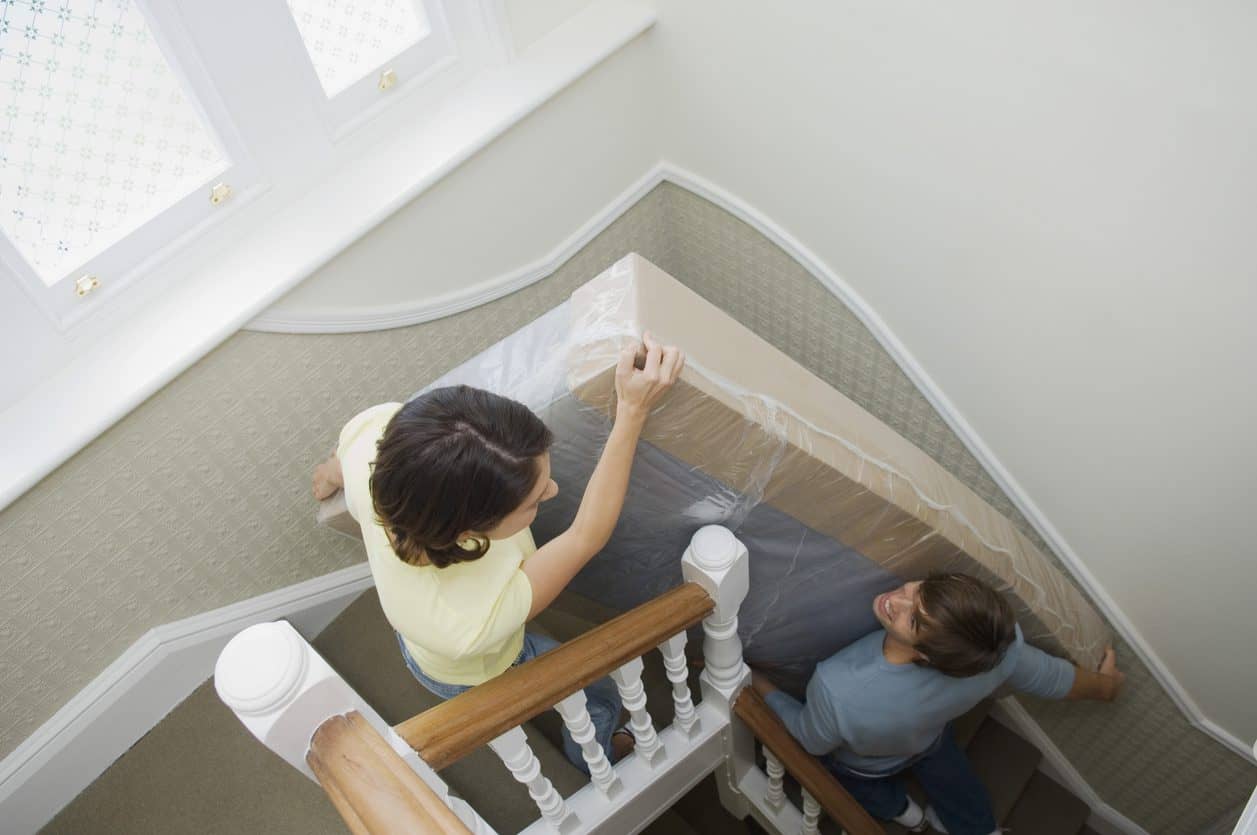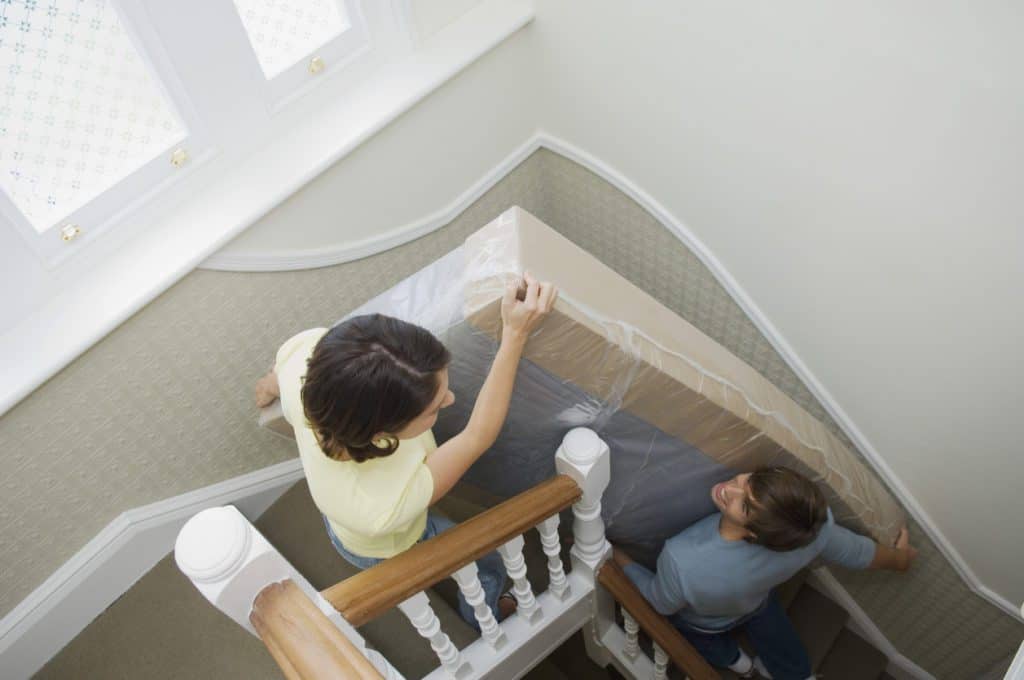 Looking for the right queen size mattress? Look no further! With the award-winning Nectar mattress, there is no turning back.
Cons of a Queen Size Bed
Might not be ideal for a slightly tall couple: Yes, we mentioned that a queen-sized mattress is great for couples, but if either or both are somewhat taller than the average population, accommodating this change can be a bit challenging for the conventional queen size mattress.
Might seem awkward in too big a room: So you have decided to prioritize utility over luxury and believe that a queen size mattress can suffice. A great way to go but it might look a little awkward in a big room, like a lone island.
Pros
Ample space and the ideal mattress
Great mobility and easy to move around
Great for standard size rooms
These mattresses are easily available
Queen mattress can be an ideal long term investment, especially if you have growing children.
Cons
Might not be ideal for slightly tall for users
Might be a little awkward for a big room
What to Look for While Buying a Queen Size Bed?
Buying a queen size bed is a matter to be considered carefully and wisely. Here are some factors to look out for:
Warranty
Buying a mattress in queen bed measurements is a substantial investment. In fact, there are separate loan options offered by banks and financial institutions for mattress purchases. Such financial scope deserves some protection and you can provide it by keeping an eye out for the warranty. Before diving in the mattress for its oh-so-soft comfort, make sure that it is covered by the warranty so that you know your money is safe in the case of product damage and so on. However, do read the conditions and educate yourself about the causes that come under the warranty clause.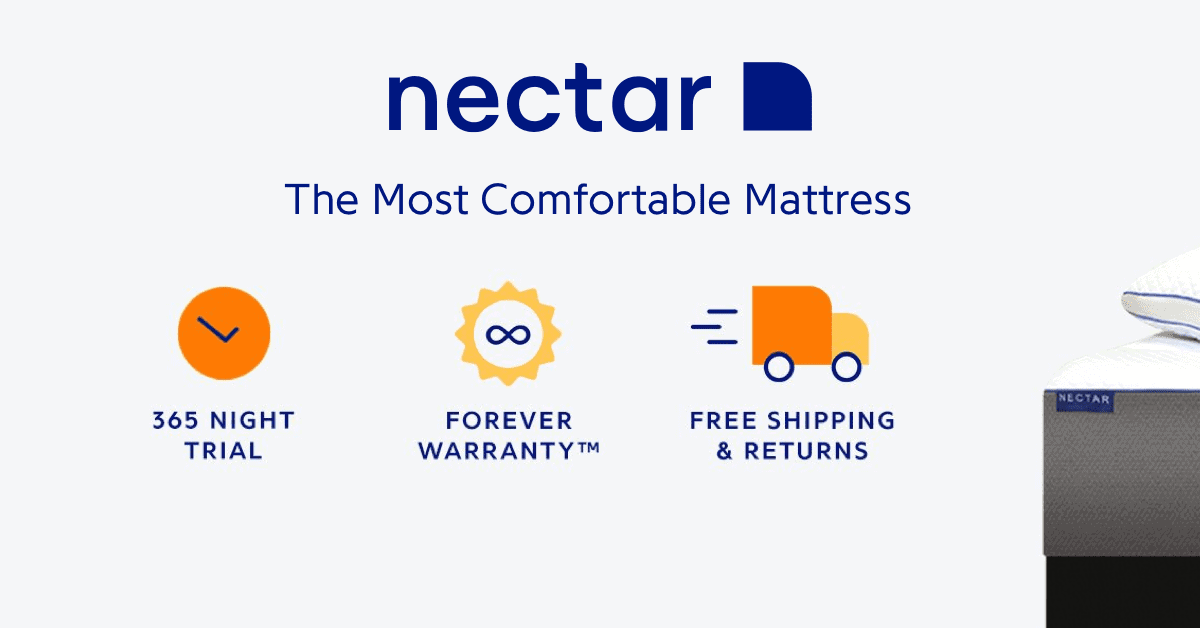 Room Size
As mentioned above, the ideal room size to accommodate the width of a queen bed is 10 x 10 feet to 10 x 14 feet. Anything less than that will not allow a comfortable fit for your room and also cover up the necessary space you need to move around.
Sleeping Patterns
If you are a restless sleeper or sleep with a partner, a queen size bed is usually the ideal choice since it is quite comfortable for co-sleeping. However, if you and your partner need that extra space while asleep, you might want to switch up to an Olympic or California queen size mattress from the standard one.
Benefits of Buying Nectar Queen Size Bed
So what do you get if you make the (smart) choice of buying a Nectar Queen Size Bed?
Five Layer Comfort
Made from 5 layers of foam construction, the Nectar mattress in queen bed dimensions supports your body and envelops into a comfortable cocoon without letting that sinking sensation creep in. Your pressure points like shoulder, lower back and others are cradled and well supported.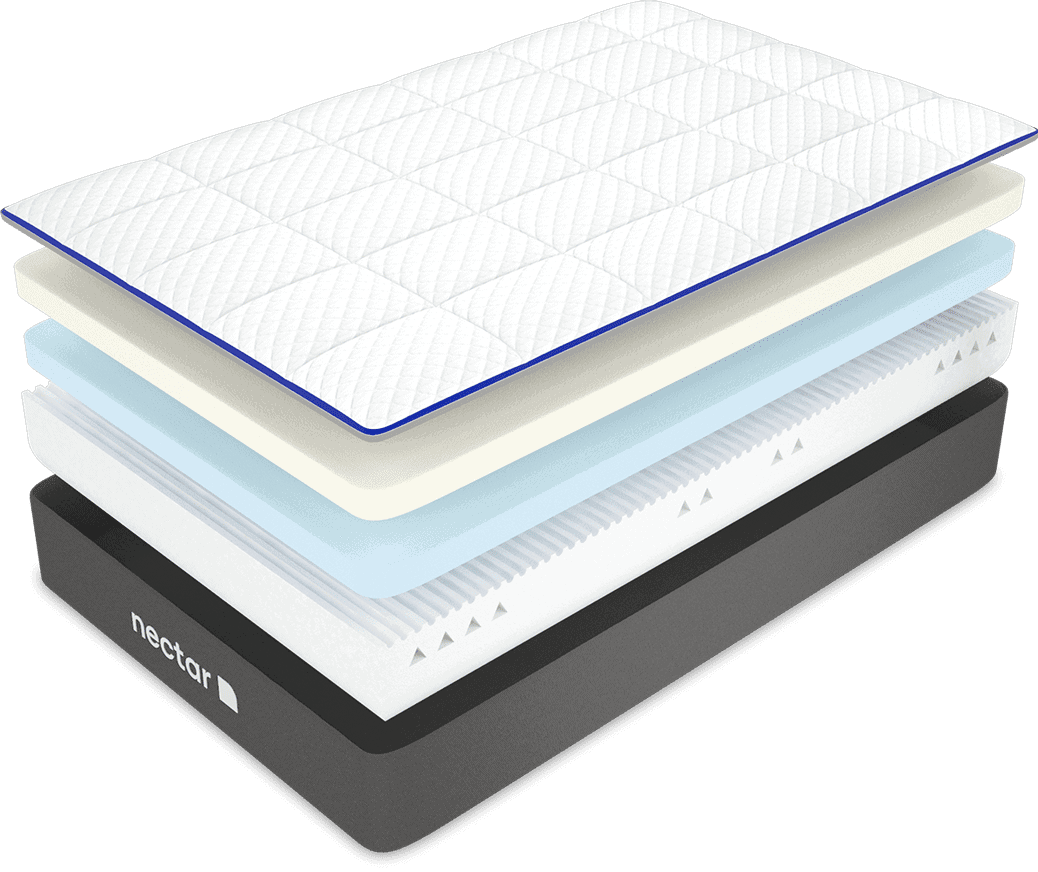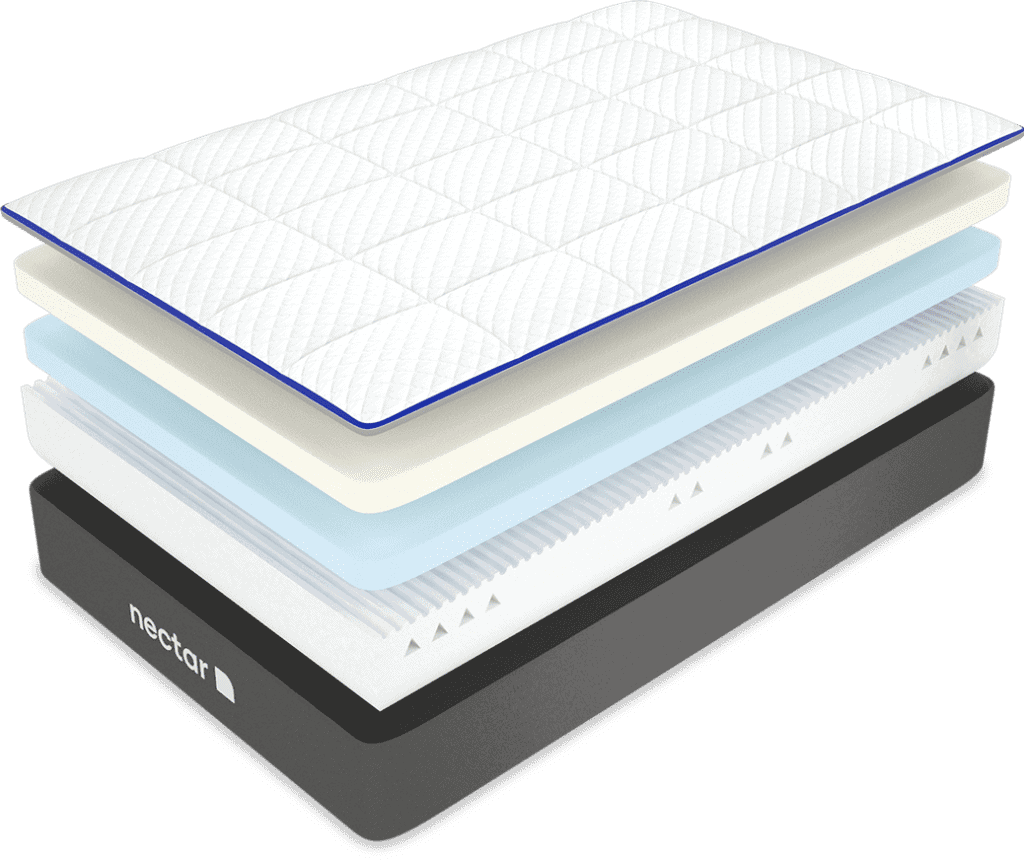 Quilted Memory Foam Mattress Cover: The airy and cloud-like top layer will be like floating in comfort and soft warmth.
Gel Memory Foam: Does not allow your pressure points to succumb to pain as it evenly distributes your weight and body heat without going through the clumped feeling on your back.
Adaptive Hi Core Memory Foam: With the right support to your back and the body, you will not have the quicksand sinking sensation. No more nightmares.
Base Layer: Provides support and regulates the movement of the foam mattress layers on top.
Bottom Mattress Cover: Ensures that your mattress does not slip either on your bed frame or your floor
Quality Construction Materials
Your favorite Nectar in queen bed dimensions is made of:
5-Layer foam construction
Medical grade visco elastic memory foam
Hi core 9.2 grade transition foam
High vegetable base super core 5 lb support foam
Tencel long staple fiber removable cooling cover
Non-Stop Air Flow
You should and cannot sleep on a mattress that disrupts airflow. With the Nectar mattress' regulated airflow, you will no longer feel the heat and the sensation of sleeping in the volcanic core.
Minimal Motion Transfer
Are you sleeping with your partner? Or.. relaxing with a wine glass next to you? The nectar queen mattress is perfect for you, thanks to its minimal motion transfer.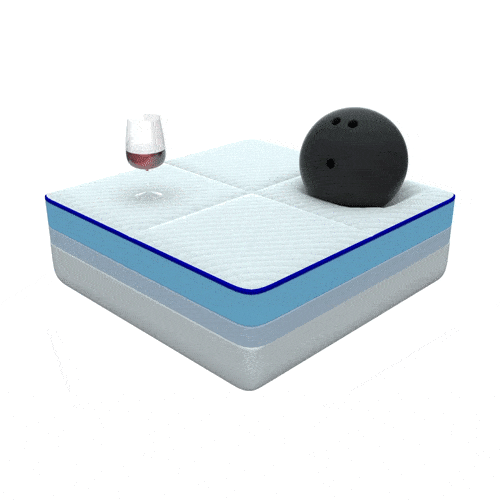 Certified Purchase
Nectar mattresses are CertiPUR-US® standards for content, emissions, and durability.
Difference between Regular Nectar and Nectar Lush Queen Size Mattress
Nectar Type
Standard Nectar Queen Size
Nectar Lush Queen Size
Foam Design
Made of 4 foam layers = 11 inches thick
Made of 3 foam layers but is 12 inches thick
Ideal For
Back and Stomach Sleepers
Side Sleepers
Pro Tip: Get a Topper for Your Queen Size Mattress
Psst! You want your mattress to have a long and healthy life, don't you? Then buy a mattress topper for your beloved mattress and your back to ensure comfort and softness without shelling out those extra dollars. Check out Nectar mattress toppers and make the wise choice for your bed and back!
Are you getting rid of your old mattress? Check out responsible mattress disposal methods.
Related Articles on Mattress Sizes
FAQs
How can we differentiate between a queen bed and a double bed?
The full-size mattress has a dimension of 54 x 75 inches and the queen size bed measures upto 60 x 80 inches. The latter is an upgrade for sure.
Are queen size sheets universal for all queen beds?
Yes, and no. While most fitted queen sheets are made for a comfortable coverage of the standard queen size bed, it will not exactly cover the entire surface area of your olympic queen bed. You can go sheets that have extra deep pockets to compensate for the space.
How deep is my queen size bed?
While there is no fixed number for the depth, we can safely state that a queen size bed depth ranges from 9-16 inches.