Different Pillow Sizes and Types: A Complete Guide
The best pillow, in addition to the right mattress, keeps your body in alignment during the night. The head is aligned with the spine, the upper body comfortably held, and no unwanted pressure in any one position. Learning about the various pillow sizes available will assist you in making the best decision for your spine. Let's look at some standard pillow sizes and how you can choose the best one for you.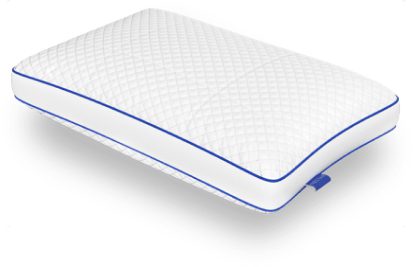 Check out the Nectar Pillows
Best Memory Foam Pillow
Pillow Sizes Chart
Standard, queen, king, and body pillows are the most popular bed pillow types. However, small variations in pillow measurements can exist in certain subcategories. Here is a chart of the standard pillow sizes:
| Pillow Size | Measurements (Inches) | Measurements (CM) |
| --- | --- | --- |
| Standard | 20 inches by 26 inches | 51 CM by 56 CM |
| Queen | 20 inches by 30 inches | 51 CM by 76 CM |
| King | 20 inches by 36 inches | 51 CM by 92 CM |
| Body | 20 inches by 54 inches | 51 CM by 137 CM |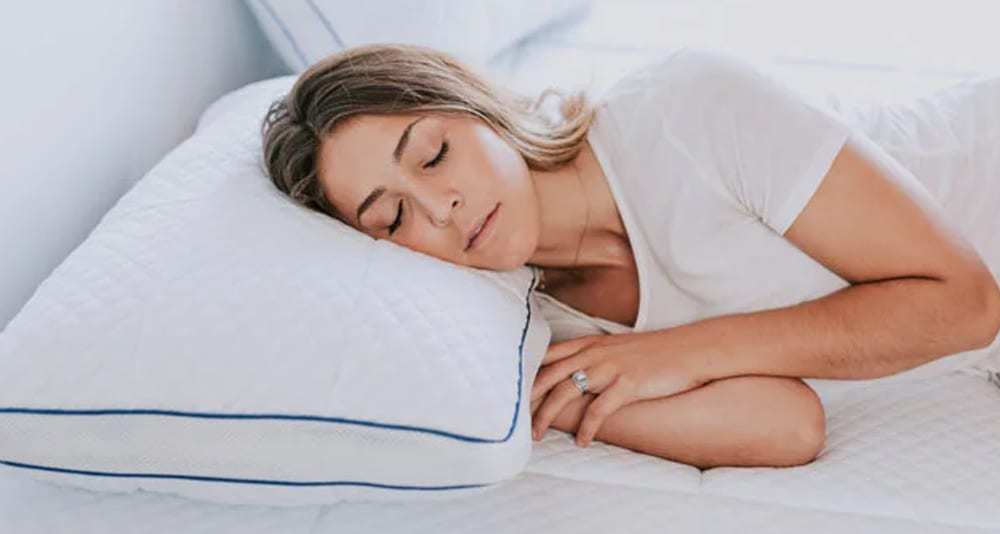 Standard Size Pillow Dimensions
20 X 26 inches | 51 X 56 CM
A standard pillow measures 20 by 26 inches and fits into most pillowcases. A standard pillow will support your head and neck and is compact enough to fit on any bed size. It can be used in most sleeping positions depending on the fill. You can fit one standard pillow on a twin or a full bed, and two or three standard pillows on a queen, king, or a California king mattress.
Queen Size Pillow Dimensions
20 X 30 inches | 51 X 76 CM
A queen size pillow measures 20 by 30 inches which is 4 inches wider than the standard pillow size. The extra width helps restless sleepers turn and toss without losing head support while sleeping.
Queen pillows fit snugly in queen size pillow cases but can also be stuffed into standard pillowcases. A queen-size pillowcase is, of course, recommended. Two queen pillows, designed for queen-size beds, fit perfectly on a queen mattress. They can also be used on a twin, a full, and any mattress bigger than these sizes.
King Size Pillow Dimensions
20 X 36 inches | 51 X 92 CM
A king size pillow dimensions are 20 inches by 36 inches, which is 10 inches wider than standard and 6 inches wider than a queen. These extra-long pillows are ideal for those suffering from muscle or joint pain as they provide extra support in width and are also a great option for pregnant women. Two king pillows look great on a king or California king mattress.
Body Size Pillow Dimensions
20 X 54 inches | 51 X 137 CM
The dimensions of a body pillow are 20 by 54 inches and are a great choice for side sleepers. A body-length pillow can be crafted to match your body's shape, making it ideal for pregnant women, anyone suffering from joint pain, and sleepers who need support across the length of their bodies.
Body size pillows are recommended for beds that are spacious and allow enough room for you to hug the pillow as well as sprawl out if you need to. Note that for body size pillows only body size pillowcases will work.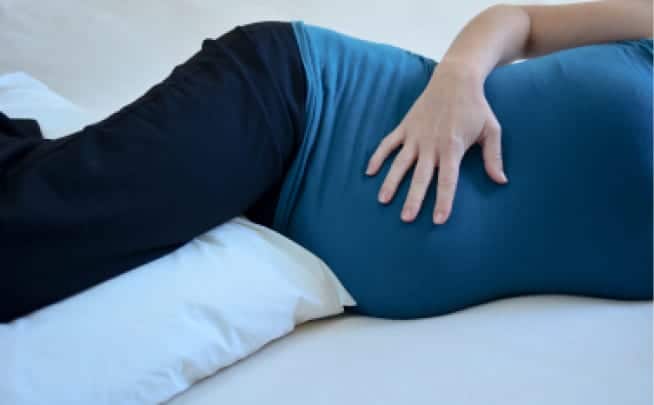 Other Types of Pillows
Euro Pillow
A European pillow is a decorative pillow which is square and is also called a European sham. Euro pillow size dimensions are 26 by 26 inches and they are mostly used as an ornament or decoration on a bed or a sofa. When placed against the headboard, they add an extra touch of elegance.
Travel Pillow
The size of a travel pillow is typically 12 by 16 inches, making them compact enough to carry on a plane or car ride. These pillows are square in shape and are different from travel neck pillows that are generally used by travellers and are U-shaped. Travel pillows are also a good size for a toddler's bed.
Lumbar Pillow
Lumbar pillows add comfort to any form of seating as they are long and narrow pillows that support the lower back. While rectangular lumbar pillows come in a variety of sizes, the most common size is 12 by 19 or 12 by 20 inches. A few lumbar pillows in your favorite colors and patterns can add a comfortable touch to your home.
Best Pillow Materials
Along with different pillow sizes, there are various pillow materials you can choose from. You can fill your pillow with a variety of materials such as down, polyester, or memory foam. The fill makes a difference in the feel and firmness of the pillow. Here are some of the best pillow materials:
Down Pillow or Feather Pillow
Down is the undercoating of a bird's feather. It is the softest part that can be found at the bottom of a feather and has traditionally been used as pillow filling. These pillows are more expensive than others, but they feel comfortable and cozy. The firmness and loft of such pillows are determined by the fill power (amount of fill). The more fill, the stronger the pillow's comfort and longevity.
Polyester Pillow
Polyester pillows typically cost less and do not last as long as other types of pillow fillings.. They are, however, machine washable and, in most cases, hypoallergenic making them a great choice for people sensitive to allergies.
Memory Foam Pillow
The signature body-conforming properties of memory foam are present in these dense, sponge-like memory foam pillows. They provide excellent pressure relief. Memory foam pillows may be made from a solid block of memory foam or torn memory foam parts. Solid memory foam pillows are ideal for people who want more consistent support.
How to Choose the Right Pillow
For Back Sleepers
Your pillow should support your neck and head if you sleep on your back, but not so much that your neck is propped up at an awkward angle. Since you want your spine and neck to remain balanced as you sleep, back sleepers should opt for a medium-thick pillow that is neither too full nor too flat.
For Side Sleepers
If you sleep on your side, your pillow should keep your head aligned with your spine by supporting it in a neutral position. Since your shoulder bears the brunt of the burden when you sleep on your side, a fuller, firmer pillow would provide your neck with the support it requires while eliminating some of the weight from your shoulder.
For Stomach Sleepers
Since sleeping on your stomach is the most painful position for your back and neck, many experts advise that you try to sleep in a different position. We understand that changing your sleeping patterns takes time, so if you do sleep on your stomach, you'll want a pillow that's a little softer and less full. This will assist you in maintaining a neutral spine.
Conclusion
When it's time to upgrade your sleep, make pillows a priority. Buy a pillow that has an ideal balance of comfort and support. Since your cervical alignment is important to your overall health, you should pay close attention to the pillow style you choose. We've outlined specific pillow sizes above to assist you in making an accurate decision. If you need more information to help you decide, then visit our detailed guide on buying a pillow.
FAQs
How to measure a pillow?
The type of instruments and equipment used to measure a pillow has a significant impact on the end result. A firm measuring tape, rather than a foldable or fragile measuring tape, is preferred when measuring a cushion. Place the pillow stretched out to ensure a precise reading.
What are the best pillow sizes for couches?
Standard squares (approximately 18 inches) fit snugly on standard-size sofas. Oversized pillows (24 inches) give the room a more relaxed, loungey feel. Consider 16 inches pillows if you have a new sofa with a low back.
What are standard pillow sizes?
Standard pillows measure 20″ x 26″ and are the smallest of all bed pillow sizes.
What are pillow sizes for a baby?
No pillow is needed for babies under 18 months. After you child has crossed that age you can choose from the following list:
The First Pillow for a Baby – 10×16 inches
Pillow for Toddlers (2 to 3 years old) – 13×18 inches
Pillow for Children (4 to 5 years old) – 16×22 inches
Pillow for Youngsters (6 to 12 years old) – 18×24 inches
Are standard vs queen pillows the same size?
Queen pillows are the same length as standard pillows but are 4 inches wider than standard. Queen pillows are considerably wider measuring 20″ x 30″ on average.
How do I know what size my pillow is?
Pillows come in a variety of sizes and dimensions. Check the label on your current pillow for size, note your bed size, your sleeping position, and your preference before choosing a pillow. You can also measure your pillow to get an accurate idea and check our pillow size chart to help you understand.