Memory Foam vs. Spring Mattress – Pros, Cons & Differences
While buying a new mattress, you might come across different types of mattresses in the market. We are here to talk about two significant players in the mattress industry- Foam and Spring mattresses. There are many points to consider when it comes to Foam vs. Spring mattresses. Our detailed comparison guide will end all your confusion regarding memory foam vs. spring mattresses and help you decide the best-suited option.
What Is a Memory Foam Mattress?
The memory foam used in memory foam mattresses consists mainly of polyurethane and additional chemicals, increasing its viscosity and density. It is more supportive and heavier, with a lifespan of about ten to twelve years. It has heat-wicking abilities; besides, it also supports joints and distributes the weight evenly.
Let us understand Is memory foam good by going through its pros and cons.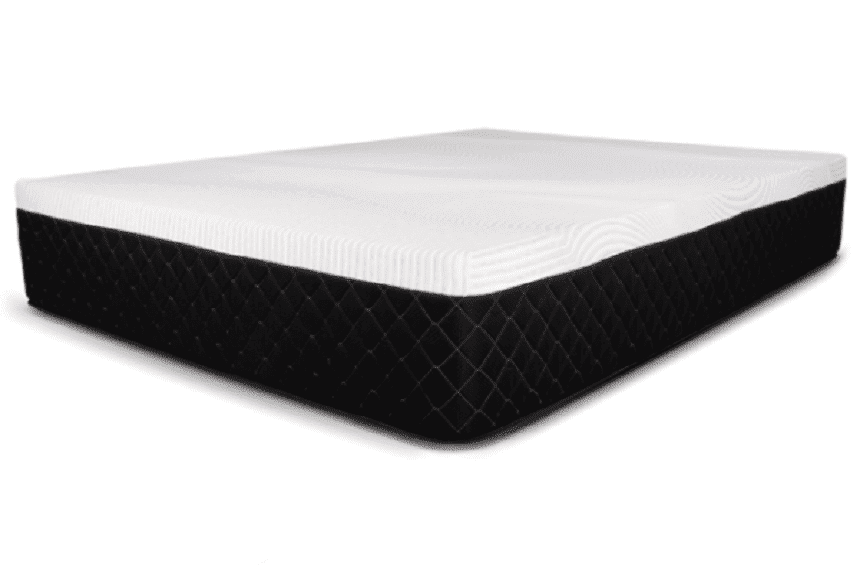 Pros
It molds to the shapes of the sleeper, making it comfortable for the sleeper
Excellent heat distribution properties
Relieves the pressure in joints
Good mattress for couples as absorbs the movements occurred by the movement of another person
Provides ample support for the neck, back, shoulders, and hips
Cons
Odor issues due to usage of chemicals
It tends to sag with time
It is heavier compared to other mattresses
Types of Foam Mattress
Memory foam mattresses come in various types. The most common ones are listed below.
1. Traditional foam Mattress
Traditional memory foam mattresses come with polyurethane. It adheres to the body during sleep and traps heat.
2. Open-cell Foam Mattress
Open-cell memory foam has the same elements as traditional memory foam but with a different internal structure. As the name suggests, an open-cell foam mattress consists of an open-cell that improves air movement throughout the bed and allows heat to escape. It is much fluffier compared to traditional foam mattresses.
3. Gel Memory Foam Mattress
Gel memory foam mattresses are made by adding gel pods- small tubes filled with gel to memory foam, waving liquid gel into memory foam, or adding gel on top of the comfort layer. Gel pods provide the natural bounce that contours that mattress back to its original shape. Gel memory foam mattresses come up with more features than traditional and open-cell foam mattresses.
Check out our detailed blog on Memory Foam Mattress to understand if Memory Foam mattresses are good enough for you or not
What Is a Spring Mattress?
Spring mattresses are the most traditional mattress. Spring Mattresses are also known as Innerspring Mattresses. They provide excellent support to sleepers with lower back issues and for heavier, bulkier individuals who find that foam mattresses do not offer the support they need. If you are a stomach sleeper or a back sleeper, this mattress is ideal for you.
Let us understand the pros and cons of a spring mattress also.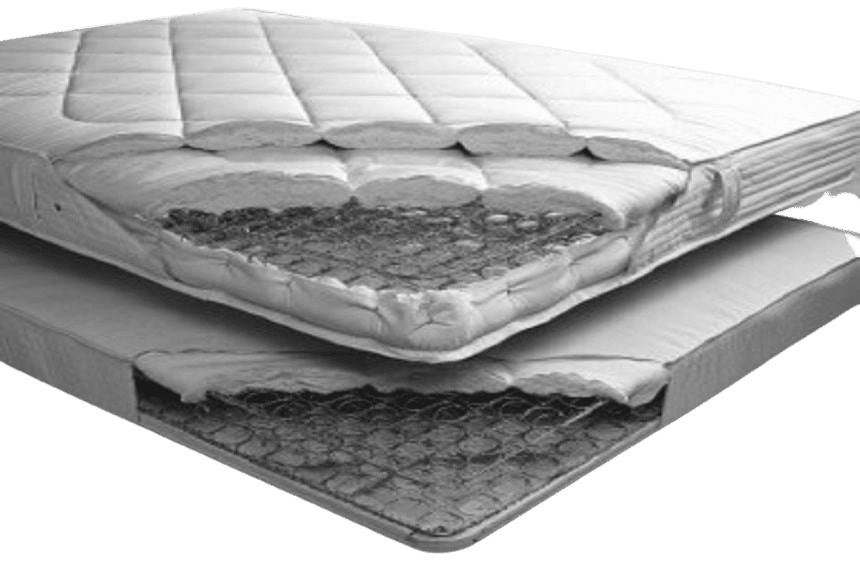 Pros
Provides good support to back sleepers
Cheap compared to a foam mattress
Better edge support
More bounce compared to a foam mattress.
Improves circulation thanks to the coil
Cons
They can be noisy at times
You can feel the motion of the partner due to more bounce
It wears out very fast
Sags over time
Types of Spring Mattress
Depending on the type of coil used, mattresses with spring come in four different types: pocketed, offset coil, Bonnell coil, and continuous coil.
1. Offset coils
Offset coils come in an hourglass shape with flat tops and bottoms combined with helical wires. These are stiff, durable, and conform to your body. They come in a higher-end spring mattress.
2. Bonnell coils
Bonnell coils are hourglass-shaped and have a vast portion that flexes so the body can settle when weight is applied. It is one of the cheapest options in spring mattresses.
3. Continuous coils
Continuous coils come with a long wire that twists into thousands of S-shaped coils. They are attached to helical lacing and offer fantastic support, and create a motion-isolating feature. They provide more support compared to Bonnell cells.
4. Pocket coils
Pocket coils come as individual springs covered in a fabric cover. The typical arrangement allows each coil to function independently, conform to pressure alone, and separate the motion. They are much more expensive as compared to other spring mattresses.
Check out our detailed blog on Innerspring Mattress to get detailed insight about Innerspring Mattresses.
Key Differences Between Memory Foam and Spring Mattress
Are you still confused between memory foam and spring mattresses? We have covered all the significant differences between foam and spring mattresses in the table below.
| Parameters | Memory Foam Mattress | Spring Mattress |
| --- | --- | --- |
| Durability | Memory foam is more durable than a spring mattress due to the sagging of the spring mattress. | Spring mattresses are not as durable as memory foam because the coils start sagging due to extended use. |
| Body Support | Memory foam mattress conforms to all the body parts uniformly. | Spring mattresses offer strong support to the body parts but not uniformly. |
| Recovery and Bouncing Properties | Usually, the recovery time of memory foam is slow and has less bounce compared to a spring mattress. | The spring and coil layer makes spring mattresses bouncier compared to memory foam. |
| Pain-relief | Memory foam conforms to the sleeper's body and provides pressure relief, relieving joint and back pain. It offers better support to your spine. | Spring mattresses do not apply uniform pressure throughout the body and hence aggravate the pain at times. |
| Motion Transfer Isolation | Memory foam has good motion transfer properties making it a good option for sleepers who sleep with partners or children. | Spring mattresses are usually not good at isolating motion. |
| Temperature Regulation | Memory foam mattresses retain more heat than other mattress types – to combat this issue, manufacturers infuse different cooling techniques. | The coil inside the spring mattress increases the airflow making for good temperature regulation in spring mattresses. |
| Cost | The cost of a memory foam mattress depends on the type of material used. Usually, these mattresses are expensive compared to a spring mattress. | Spring mattresses are less expensive compared to memory foam mattresses. |
Check out our blog on Different Mattress Types to get an insight into all the latest types of mattresses available in the market.
Memory Foam vs. Spring Mattress for Back Pain
Back pain leads to sleepless nights and insomnia. Choosing between memory foam and spring mattresses for back pain becomes tricky. Still, we recommend going for higher-end spring mattresses. Offset coil and pocket coil spring mattresses are often best for back pain because they offer a reliable combination of conformity, softness, and bounciness.
Experts suggest a memory foam mattress for reducing back pain significantly. Memory foam is known for its support, conforming sleepers' bodies, softness, and pressure relief. For sleepers looking for more robust and springy support, memory foam may not be the ideal choice.
Back pain is a common phenomenon in almost all sleepers. Sleepers experiencing back pain and looking for immediate support need to find a suitable sleeping mattress to comfort themselves.
Side sleepers face pressure ulcers in the joints. They prefer memory foam mattresses and pocket coil spring mattresses, as these mattresses relieve the pressure points.
Every sleeper is different, and ultimately it depends on what type of sleeper you are, what sleeping position you prefer, and what makes you feel most comfortable.
Check out our blog on Sleeping Positions to understand the different sleeping positions and which one suits you the best.
Which Is Better – Foam or Spring Mattress
By now, you might have understood the pros, cons, and differences of both memory foam and spring mattresses. While there is no single winner between the two, it depends on what type of sleeper you are and whether you are a single sleeper or sleep with someone else. While some mattresses may comfort you, they might not fit others.
If you are looking for motion isolating technology, a soft feel, and a mattress that conforms to your body, then a foam bed is ideal for you. But if you suffer from back pain and want a stiff feeling, then a spring mattress should be your go-to mattress.
Ultimately, the decision comes down to your sleeping needs. Make sure you research well before deciding on your go-to mattress. Hopefully, the insights shared above will help you in deciding your next mattress.
Nectar Memory Foam Mattress
Premium memory foam mattress hugs your body and keeps you cool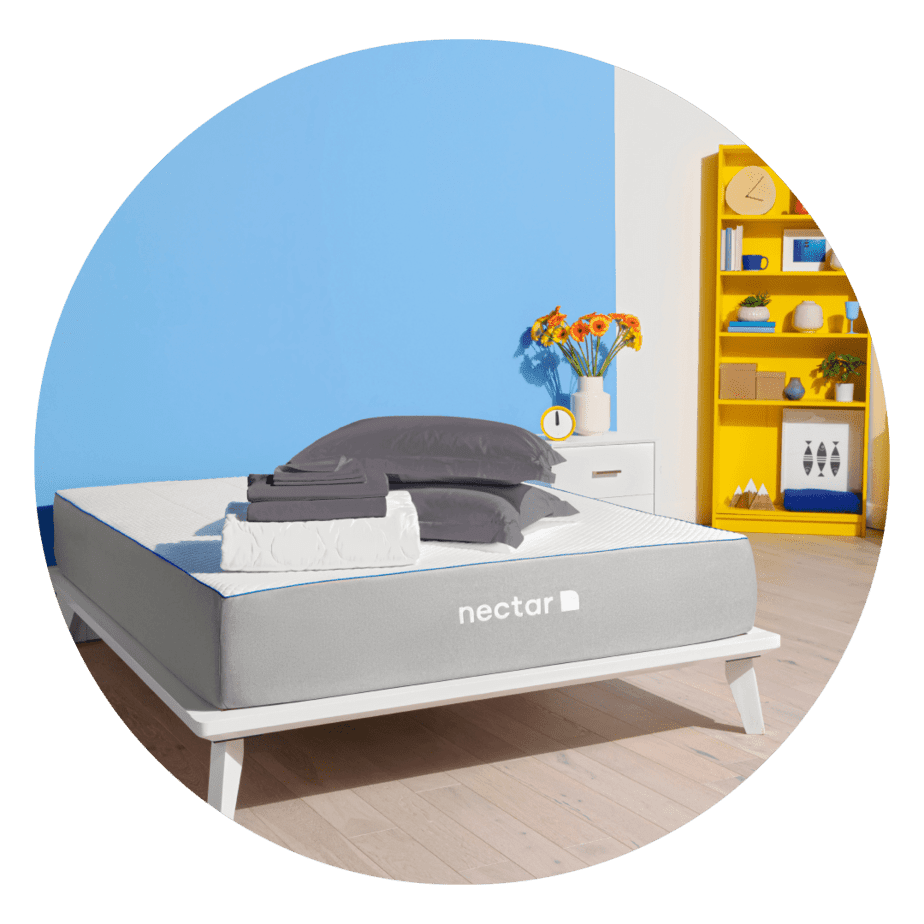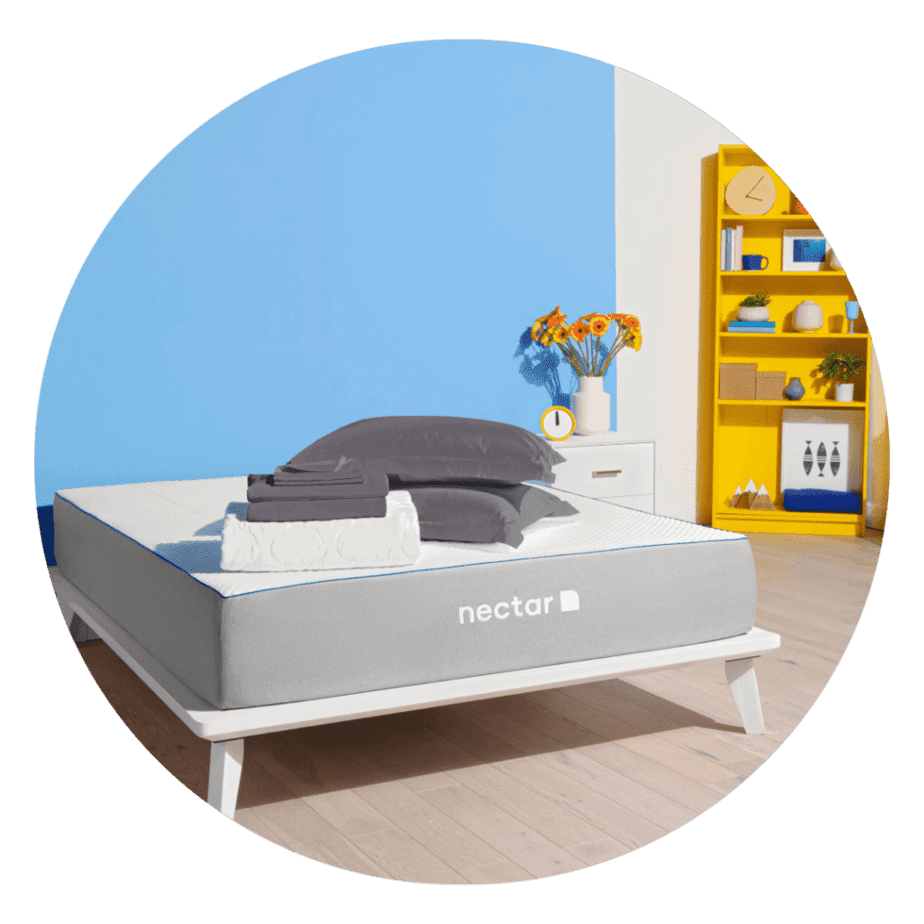 FAQs
Does a memory foam mattress need a box spring?
Box springs do not support the weight of the mattress; hence, memory foam mattresses are used without springs do not need a box spring; instead, they need a foundation to support them.
What type of mattress is best?
The best mattress is the one that is comfortable for a sleeper. However, foam mattresses feel very soft and spongy and are considered the best for people with neck and back pain.
Which foam mattress is best?
All the foam mattresses come up with some excellent features, but Gel memory foam mattresses come up with more features than traditional and open-cell foam mattresses and hence are considered the best.
Which spring mattress is best?
All types of spring mattresses are suitable if you are a back sleeper. But, Pocket spring mattresses are considered the best spring mattress as they are enclosed in their own little pockets and work independently.
Are foam mattresses hotter than spring?
A foam mattress traps heat, and hence sleepers complain of the heat. A spring mattress, on the other hand, is much cooler compared to a foam mattress.
What are mattresses made of?
Mattress materials include flexible polyurethane foam, viscoelastic foam, latex foam, polyester fiber, cotton, and wool fibers.
Is a pocket spring mattress good for side sleepers?
Yes, pocket spring mattresses relieve the pressure in the joints and are suitable for side sleepers.
Are more springs better in a mattress?
Yes, there are chances that you will receive better support and body conformity with more springs in a mattress.