Mattress Pad vs Topper: What's the difference?
Step into a furniture and bedding store, and you will be surprised to see how many ways you can actually improve your sleeping experience. Mattress pads and mattress toppers provide you with an additional layer of support to help you get a good night's sleep. Moreover, people are turning to natural mattress pads to extend the life of their mattress. However, there is some confusion between a mattress pad and a mattress topper. What exactly is the difference between these two?
Mattress Pad vs Mattress Topper
When it comes to a mattress pad vs. mattress topper, the widespread confusion seems natural, since the terms are often used interchangeably and are used to mean the exact same thing!
However, a mattress pad is a thin piece of material that is placed on top of your mattress to adjust the firmness, whereas a mattress topper is an often an upgraded thicker version of the two. Both are designed to make your mattress more comfortable and in some instances to protect it, without the use of a mattress protector, which can sometimes make noise.
Think of it this way. Mattress pads and mattress toppers are 'brother and sister', and mattress protectors, on the other hand, are a 'cousin' of the two. These three kinds of bedding products are specially made to enhance your comfort while sleeping, and improve the life of your mattress. However, pads and toppers are basically the same in what they offer compared to what a mattress protector can do.
Did you know: The secret behind keeping your bed well-dressed is a Bed Skirt. Here's 5 tips to elevate your bedroom ambience.
What are Mattress Pads?
Mattress pads throw in an added layer of comfort and luxury to your mattress, and they are often found attached to your fitted sheets or have straps on the corner that holds on to the mattress.
The primary goal of the mattress pad is to include an extra layer of comfort on the surface of your mattress.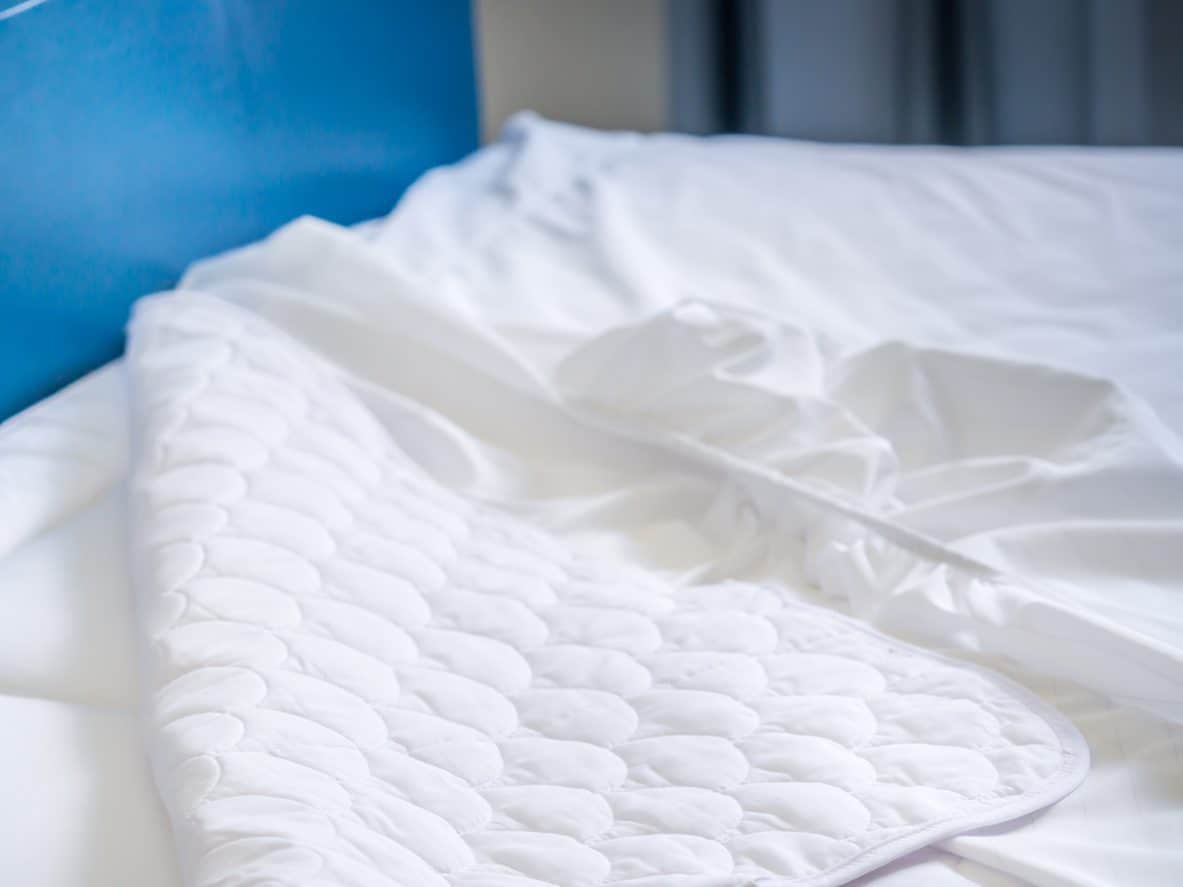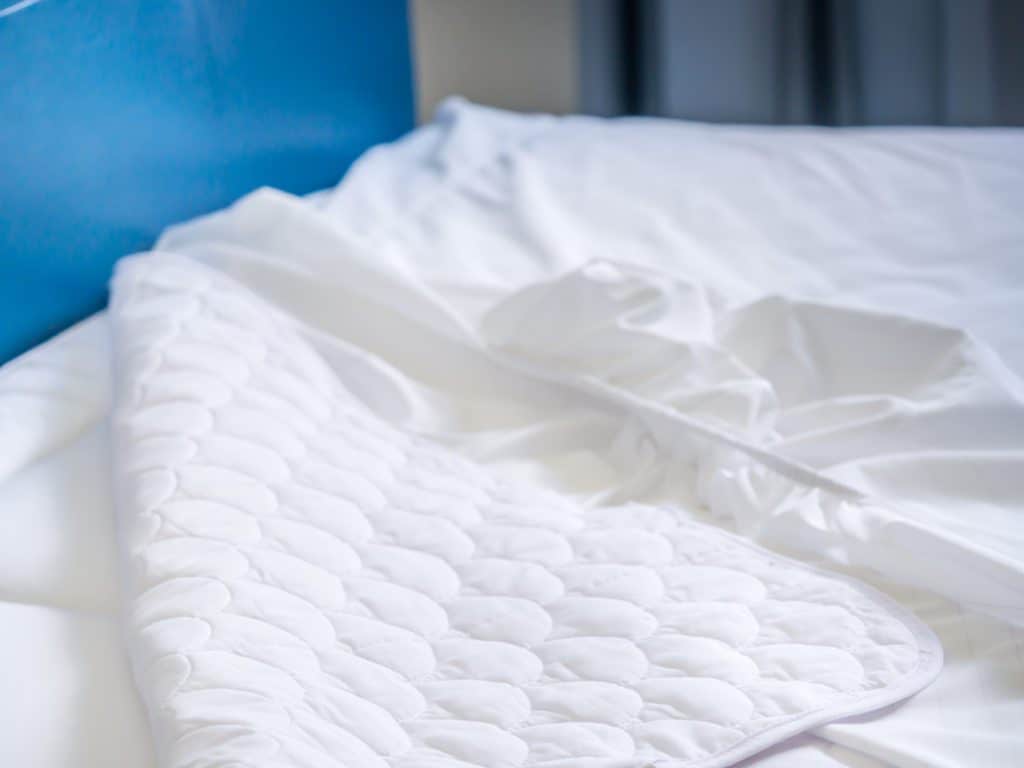 You will need a mattress pad for the following reasons:
1. The mattress is very firm; you can add a pad to help soften up your mattress.
2. You want added support and comfort for health reasons.
3. It is waterproof and protects your existing bed, but you do not wish to have a mattress protector.
4. The mattress protector is noisy, and you want a comfortable mattress pad instead.
5. The bed is already old and uncomfortable; however, you are not yet in the position to have it replaced.
What are Mattress Toppers?
As mentioned before, mattress toppers are thicker and are an upgraded version of pads. They are especially designed to make your existing mattress more luxurious and comfortable to sleep on.
As with mattress pads, mattress toppers are placed on top of the mattress. They can come with straps or without to help attach them more securely to your mattress. As they can be thick, mattress toppers may be filled with various materials inside.
You can easily come across toppers with the following materials included:
Cotton
Foam
Memory Foam
Down
Gel Memory Foam
Polyester Cluster Puffs or Fiberfill
Latex Rubber
You may be interested in: Shopping for a mattress topper would mean having all the information you need. Here's our guide on shopping for a memory foam mattress topper.
Mattress Pad and Topper Materials
When it comes to a mattress pad vs topper, both mattress toppers and pads can be infused with waterproofing technology, and they inhibit dust mites and allergies from getting into the mattress. Some others are made from components that provide a comfortable sleeping environment such as cooling gel foam.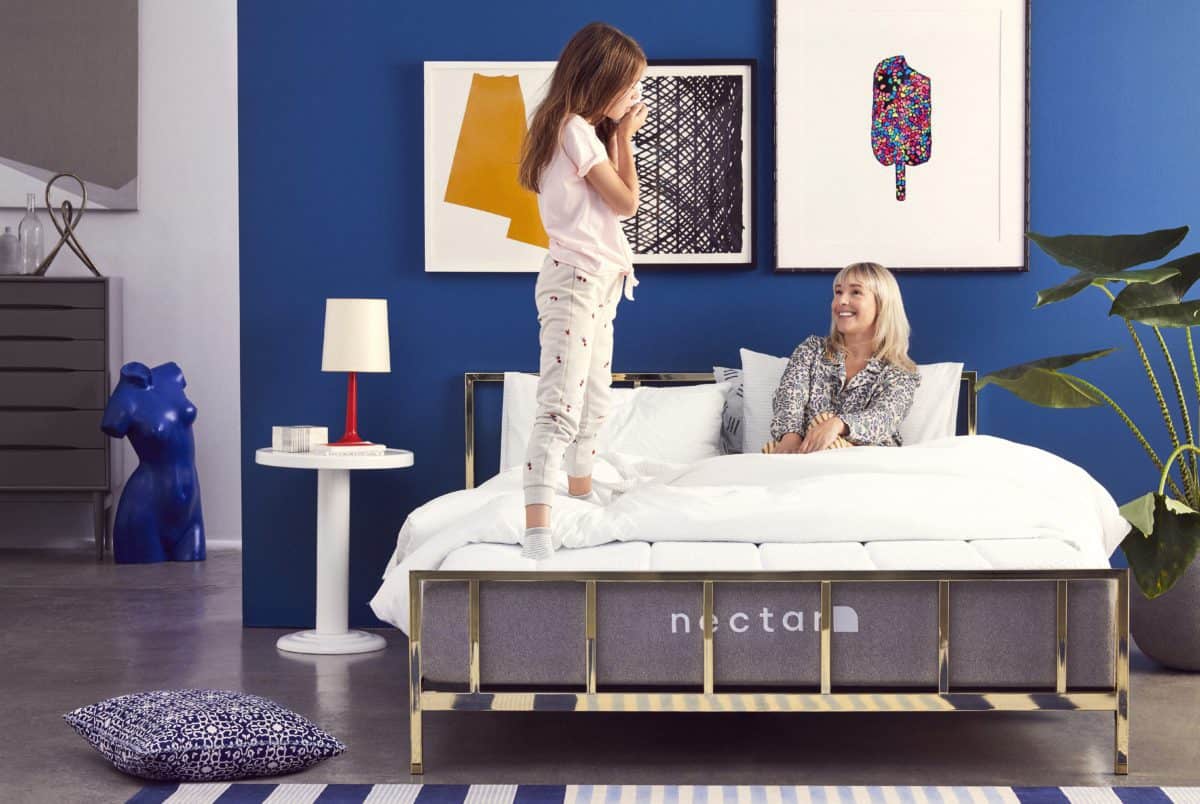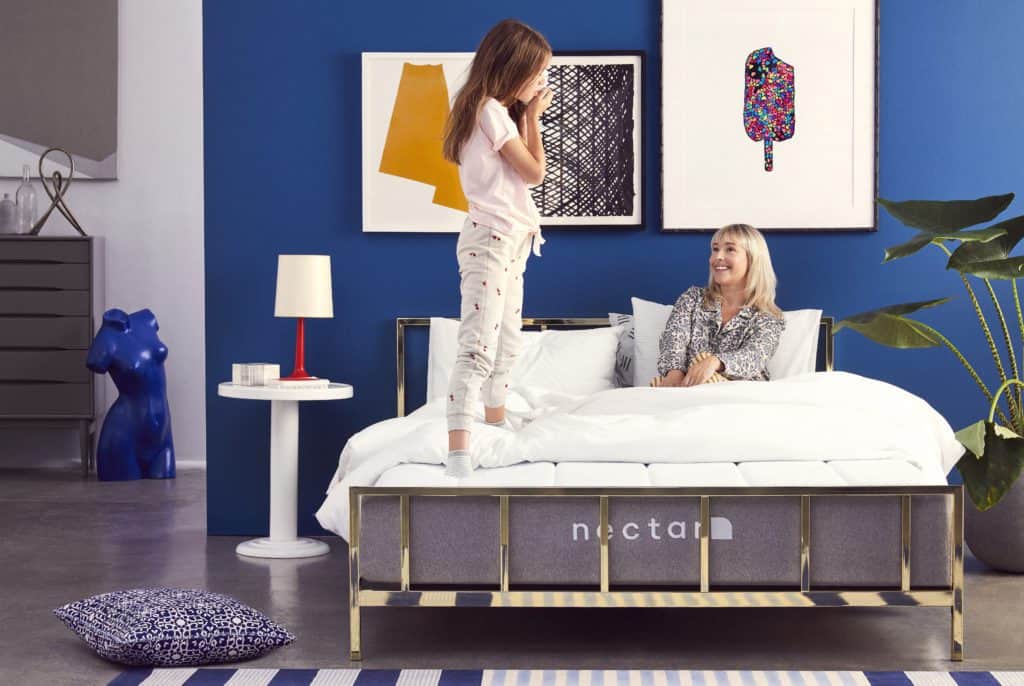 Your natural mattress pad is more often than not the exact same thing as a natural mattress topper. They are made to improve overall sleep and add a luxurious feel and comfort to any bed while being eco-friendly. They can be made of wool, latex, or feathers, and more.
With that said, whether you choose a mattress pad or topper, natural or synthetic, here are some materials worth taking note of:
Wool Mattress Pad
Wool mattress pads are in demand for its softness. It is like sleeping on a cloud of softness. Organic wool is allergen resistant and can ward off mold and dust mites from your bed. It is also a natural insulator and will keep you warm in cold weather months. As days go by, your wool will eventually mat down and become hard, but you can bring back its softness with the help of a steamer.
Natural Latex Pads
As we all know, natural latex is obtained from rubber trees, and this material can last up to over 10 years if properly cared for. This kind of material will never attract dust mites or mold, and they are very hypoallergenic. Natural latex pads (or toppers) come with latex core, and cotton or wool covering. These can be expensive, but considering the long term comfort and benefits it offers, it is a worthwhile investment for all.
Cotton Mattress Pad
A cotton mattress pad, as the name suggests, is thin and comes with a quilted surface. These are used to protect the mattress and are often called a 'mattress cover.' These are machine washable, and typically have elastic straps in the corner to secure it on top of the mattress. It affords added comfort and smooth feel to your existing mattress.
Featherbed Mattress Pad
Some people use featherbeds on top of their mattress due to the luxurious and ultra-soft feel. A mattress pad such as this can be filled with synthetic or original down. Down can be warm in very cool weather and can sleep cool in warm temperatures. The featherbed is usually placed on the mattress and is held in place by the bed's fitted sheets.
Do You Need a Mattress Pad or Topper? – Tips
For those who wish to buy a mattress topper or mattress pad, first of all, ascertain what exactly you will need.
1. Quality and affordability online
There are lots of different types of pads and toppers available for your break-in and test. You can purchase mattress toppers and pads at your preferred bedding merchant online as the discounts online are usually more competitive.
2. Type of mattress
Choose a mattress topper over a pad if the surface of your bed is lumpy. For instance, if you have an innerspring mattress, a memory foam topper can improve its feel and comfort level by cushioning your body from the springs.
3. Amount of support needed
Whenever the bed feels really soft, a mattress topper versus pad can provide extra enhancement and cushion to your old bed. One that is made of natural latex foam is a perfect option for those who are not yet ready to replace their old mattress but wish to add maximum firmness to their bed.
The Bottom Line
As you choose between a mattress bed topper and mattress pad, it can be a very personal choice. Mattress pads are considered one of the most budget-friendly bed additions you can add to your bed if you want a good night's sleep.
With the aid of the right topper or pad, you may finally achieve the kind of sleep you have been dreaming about, at a fraction of the cost. Now that you know the difference between a mattress pad vs. topper, it is all up to you how much you want your bed surface changed or enhanced!
Read Next: Are you considering getting a new mattress? If so, mattress in a box is all the craze right now. Here's what you need to know about buying a memory foam mattress in a box?
(edited)