How to Use a Mattress Bag while Transporting Your Mattress
Mattress Bag: There is a common misconception that moving a mattress is a piece of cake since all you have to do is to load it in your truck and that's it. However, transporting your innerspring or even your memory foam mattress without a cover can expose your mattress to damage, which is why it is important to have a mattress bag to protect your bed.
What is a mattress bag?
A mattress bag is one that stands true to its name. It is a large plastic bag to put your mattress in. If this is your first time encountering the term mattress moving bag, then you should know that mattress bags come in heavy-duty, plastic and are designed to accommodate all sizes of mattresses; from twin, full, queen, to a king-size mattress. Regardless of the size of the mattress that you have, you will find a mattress storage bag that will fit your needs.
How to Use a Mattress Bag?
As mentioned before, It is a good idea for you to purchase a mattress cover for moving since this heavy duty plastic bag protects your bed during transportation. Without using a mattress protector, you are leaving your mattress exposed to dust, dirt, and grime, plus it can get bent out of shape more easily. And this is something you don't want to have happen because your bed may not bounce back, and the quality of your sleep will get affected too. What's more, if you're going to store a mattress, (which we will cover later), you can wrap it in this clear cover and store properly.
With that said, here are some tips on how to use a mattress bag while moving:
Before packing your mattress for your move, remove all linens from your bed. Then, to be on the safe side, it's best to place the mattress in a sunny section of your home to ensure that it is 100 percent dry.
Check your mattress carefully for any infestations, then gently lay your mattress down on a clean floor. In order to do this, you should have plenty of room, so make sure your workspace is empty.
Gently place the bag over your mattress. Get a helping hand, for this part, as you will need to lift your mattress slightly to slip the bag on completely. Many bags come with a sealable feature, but you'll still want to use some tape to make sure your mattress is fully secured in the bag.
You may be interested in: Moving requires letting go of the excess. It all starts with decluttering. Here's our guide on decluttering before you move.
Benefits of Using a Mattress Bag for Moving
If you are planning on moving your mattress or placing it in storage, you shouldn't leave it exposed to the elements. You will need to protect it as much as possible, and one way to do this is to cover it with a mattress cover for moving. As a matter of fact, go for the waterproof mattress moving bag since it can protect your bed from the elements, including accidental spills. Here's why it is a good idea to have a plastic mattress cover in your home.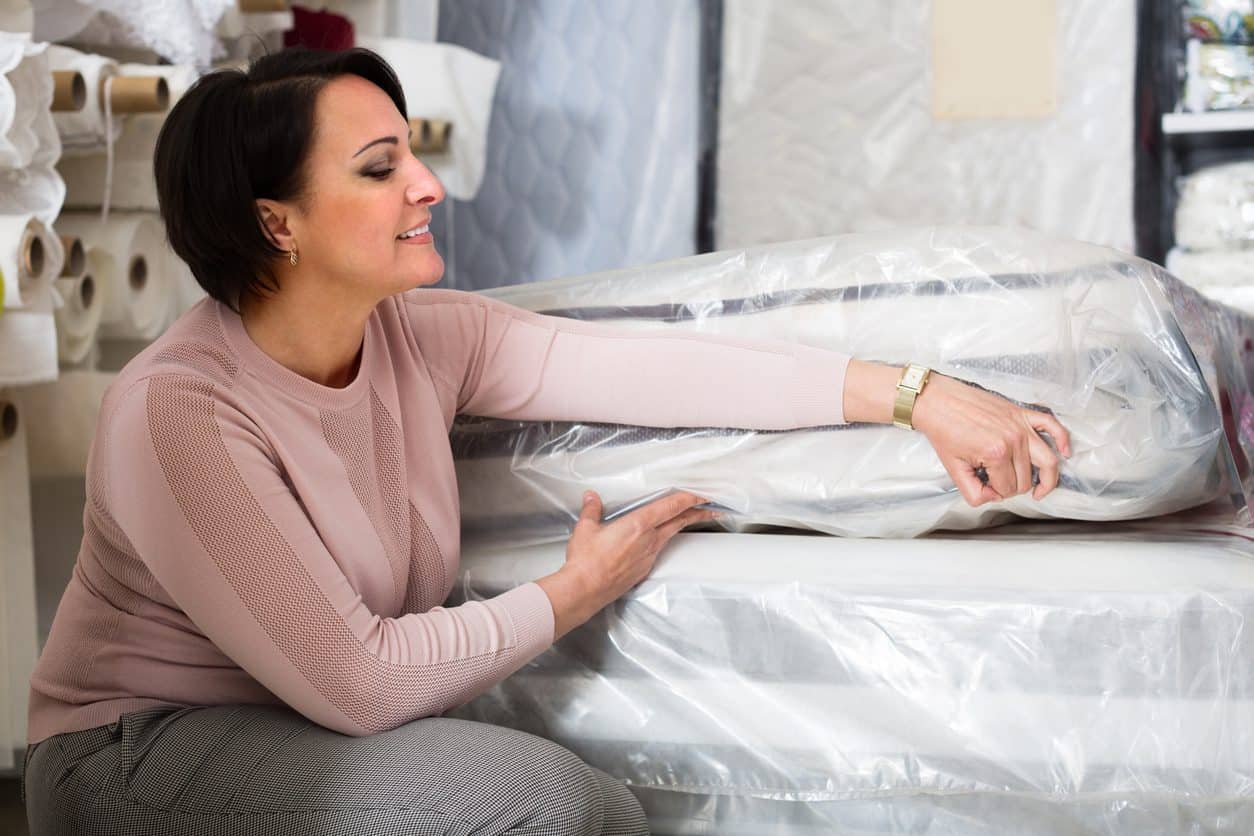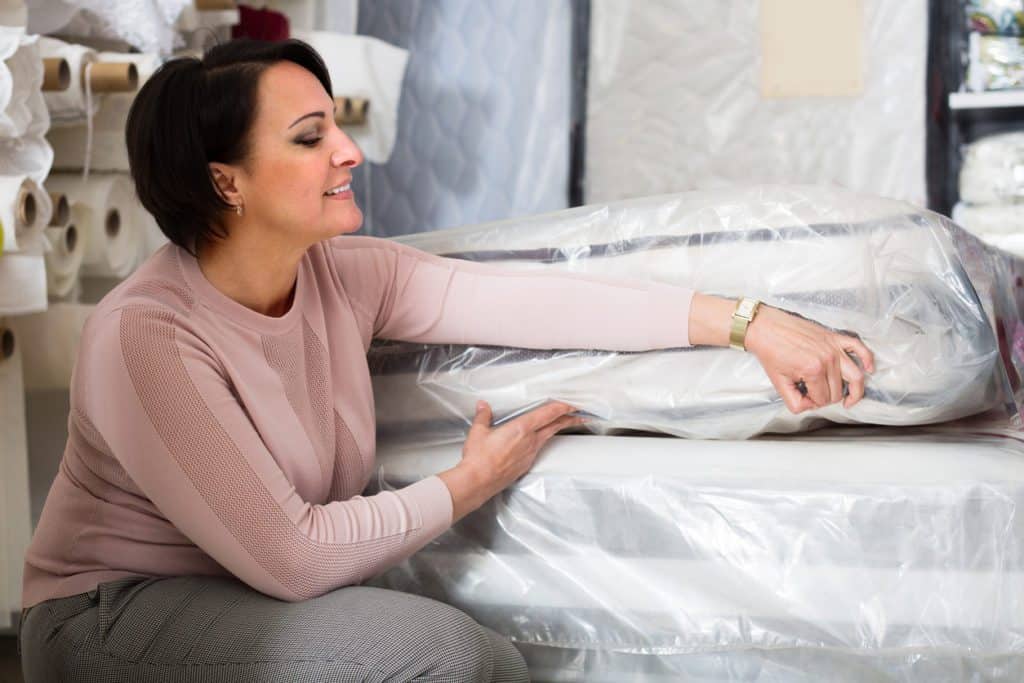 Reduces risk of fluids damaging your mattress
Using a waterproof mattress protector on your bed can reduce the danger of getting fluids into it during moving or when you put it in for long-term storage.
Easy to clean
If you accidentally spill water on your mattress, or that there is a leak in your storage room, cleaning your mattress is not necessary since you only need to wipe the mattress cover and that's it.
Protects from dust mites, bed bugs, and allergens
What other benefits can you get from mattress storage bags? Aside from keeping your mattress clean, it can also help protect you from allergens, bed bugs, as well as dust mites. This way, you can sleep better, knowing that these pesky creatures will not torment you.
Transporting a Mattress Checklist
Moving to a new home is not that easy since you will need to plan everything out, from wrapping up all of your stuff, to making sure that you have a moving truck or van. What's more, you're probably thinking if it is worth getting a new mattress or bringing your own foam mattress with you.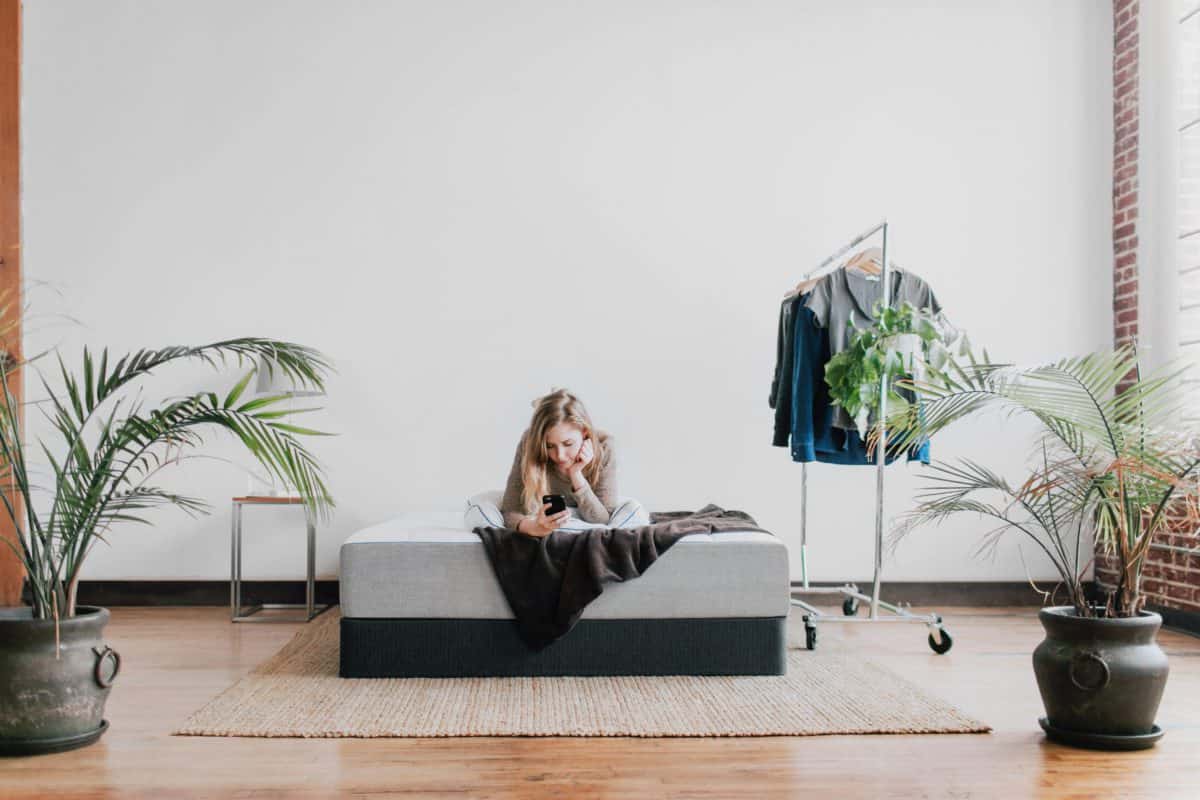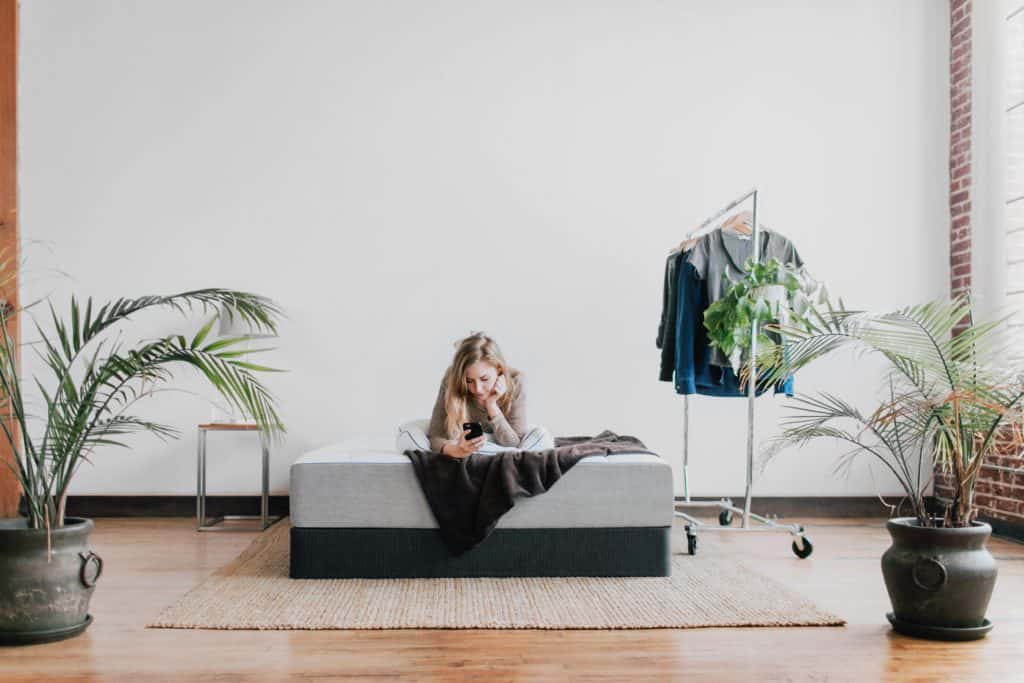 If you have decided to bring your current mattress with you when moving, you will need to learn how to do this properly to ensure that your bed will still be intact when you get to your new destination. Here's what you need to do.
Tip 1: Get help
Ask a family member or friend to help you with moving supplies and boxes from your home, including your mattress. This way, it will be easier for you to get your stuff out of the house compared to doing it on your own. Or hire white glove movers who can help you lift and load your furniture.
Tip 2: Buy poly ropes or ratchet straps
You will also need to buy moving straps to secure your bed in the truck during your move. The ratchet straps are not limited to transporting your mattress, but they can also be used to secure different furniture pieces and transport vehicles as well. If tying a knot on the rope that you have purchased is not your forte, this type of strap makes it easier for you to keep your stuff from getting jostled around the truck.
Tip 3: Duct tape
Another example of tips for moving that you should keep in mind is to bring a roll of duct tape with you. This way, you can prevent the mattress from slipping out of the cover while moving if the original tape loosens.
Tips on How to Move a Mattress
Now that you have all the tools and people you will need for moving, it's time that you learn how to move beds and mattresses with ease. Here's what you need to do:
Make sure that your exit route is clear of obstacles starting from the bedroom, all the way to the pickup truck. This means that you should prop open all doors that you will be passing through, remove furniture away from the area, and clear the space in your moving van to fit in the mattress nicely.
Have your friend or a mover pick up one end of the mattress then bring it out with you.
Load your mattress inside the truck and strap it in using the ratchet straps or poly ropes.
Now that you've removed the mattress, the next item to go is the bed frame which you can now dismantle. Make sure that you have a resealable sandwich bag with you so that all the screws and other small parts can be stored properly. Tape the sandwich bag afterward to the bed frame, so you will know where to use them.
Get your moving blankets and use them to wrap the larger pieces of your bed frame to protect it from getting scratched or damaged during your move. Make sure that you strap your frame securely inside the truck or van. And keep in mind that the bed frame should never be placed on top of your mattress as you might end up with indentations on your bed that can affect your sleep.
Read Next: Are you moving? Here's 7 reasons why you should buy a new mattress when you move.
Storing a Mattress Correctly
For those who have decided to keep their mattress in storage, you will still need to ensure that your mattress is properly packaged and stored to keep the pests from getting to it. After all, your mattress has given you plenty of good night's sleep and deserves some care too. Fortunately, storing a mattress is easy to do. Here are some tips on how to store your mattress correctly.
Step 1: Clean and air out your mattress
You will need to remove all your bedding first then sprinkle baking soda on the mattress and leave it for a few hours. Vacuum afterward then allow to air.
Step 2: Wrap it in plastic
Just like when you are moving mattresses, it is always a good idea to use a mattress cover bag for protection. The mattress protector will keep your bed in good condition since it will not be exposed to any dirt, dust, water, or even pests that may get inside your storage space.
Step 3: Cover the bed pieces
When transporting your mattress into storage, you need to make sure that your bed pieces, such as the frame and so forth, are covered with moving blankets or sheets even to keep them from getting damaged. Make sure that you strap the mattress properly to keep it from falling if you are using the roof of your truck.
Step 4: Mattress should be flat when storing
There are some who believe that when it comes to storing mattress, the bed should be placed on its side or vertically. Unfortunately, this won't work well with foam mattresses since the layers can tear and warp after a prolonged time resting in an upright position. If you are planning on storing your mattress, make sure that you lay it flat to prevent it from getting damaged. Although you may want to save space, storing your mattress vertically is the worst thing you can do. Also, avoid placing anything on top of your mattress since it can cause damage to the surface as well.
The Bottom Line
Moving to a new place can be tough at times, and when it comes to moving your mattress from one home to the next, you will need to learn how to care for it properly. Fortunately, with the help of a mattress moving bag, you will be able to secure your mattress properly during transport.
And as mentioned before, whether you are thinking of storing a mattress or moving a mattress, using a mattress cover for moving or storing is essential as it protects your bed from all the elements, including moisture which is a breeding ground for mold and mildew. With storage bags, you can also keep away pests such as bed bugs and dust mites from making a home in it.
Last but not least, a mattress is an investment. After all, it's one of the most expensive pieces of furniture you'll have in your home, and rightfully so, since we spend almost one-third of our lives sleeping. With that said, now that you know how to use a mattress bag correctly to protect your bed, happy moving and good luck in your new home!
Discover: Why move to your new home with your chunky old mattress? Check out Nectar's 5 layer foam mattress with a 1 year trail. Where will you get a better deal than this?