King vs Queen Bed: A Comparison Guide
Are you looking for a good bed? Well, this usually leaves you searching for one thing on Google — king vs queen bed, right? So, is there a difference between the two? In short, yes and that's why they are named so.
Although queen size mattresses tend to the most well-liked options, king size mattresses aren't lagging behind since the king size mattresses gives you all the space and comfort. However, deciding on a mattress that ideally suits you will come down to various parameters.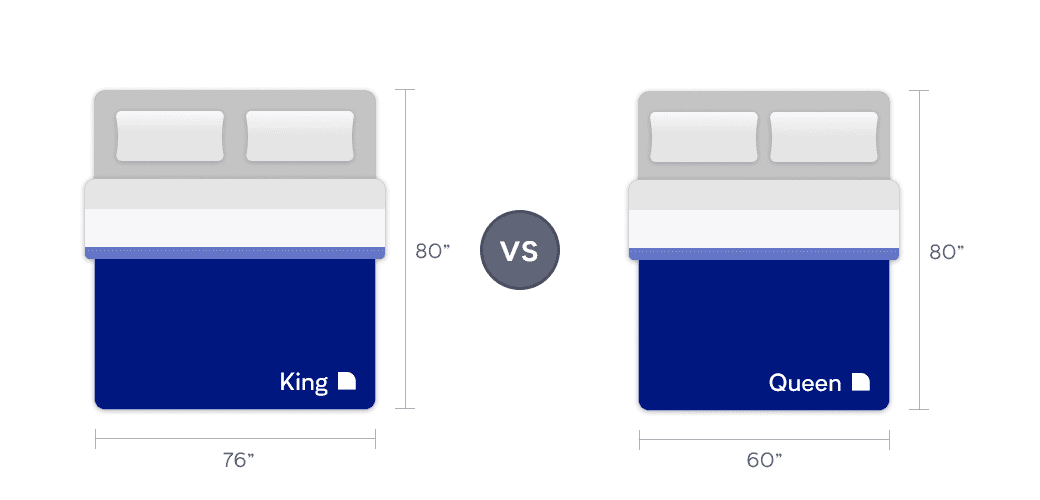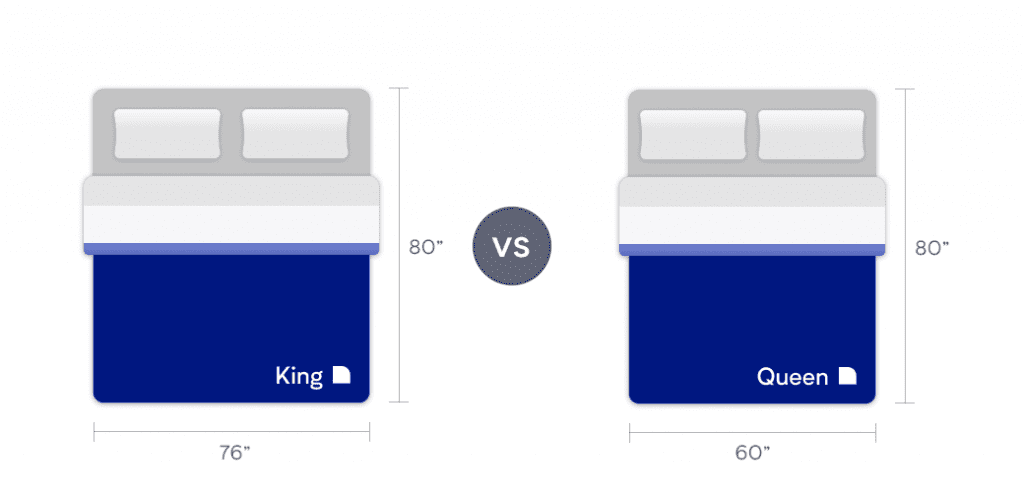 So, the battle between King VS Queen size mattress is still on and it's vital that you have a good understanding of the two to make a wiser decision.
On that note, let's comprehend what is the difference between a queen and king bed, an overview of the king and queen size mattresses, their pros and cons, and factors to consider while buying them.
King and Queen Size Mattresses: The Differences
| Specification | King Size Mattress | Queen Size Mattress |
| --- | --- | --- |
| Length | 80 inches (203 cm) | 80 inches (203 cm) |
| Width | 76 inches (193 cm) | 60 inches (152 cm) |
| Area for a person | 38 inches x 80 inches | 30 inches x 80 inches |
| Surface Area | 6080 square inches | 4800 square inches |
| Room Size Recommended | 12 x 12 feet | 10 x 10 feet |
| Room Requirement | Master Bedroom | Room that's smaller than the master bedroom. Preferably, guest room or kids room |
| Popularity | 25% | 47% |
| Benefits | Spacious. Can accommodate couples and children | Price is much less than king size mattress |
| Drawbacks | Not ideal for smaller bedrooms | Not for large couples or couples who need their mattresses to be spacious |
To learn about other mattress sizes, please check out our mattress size guide.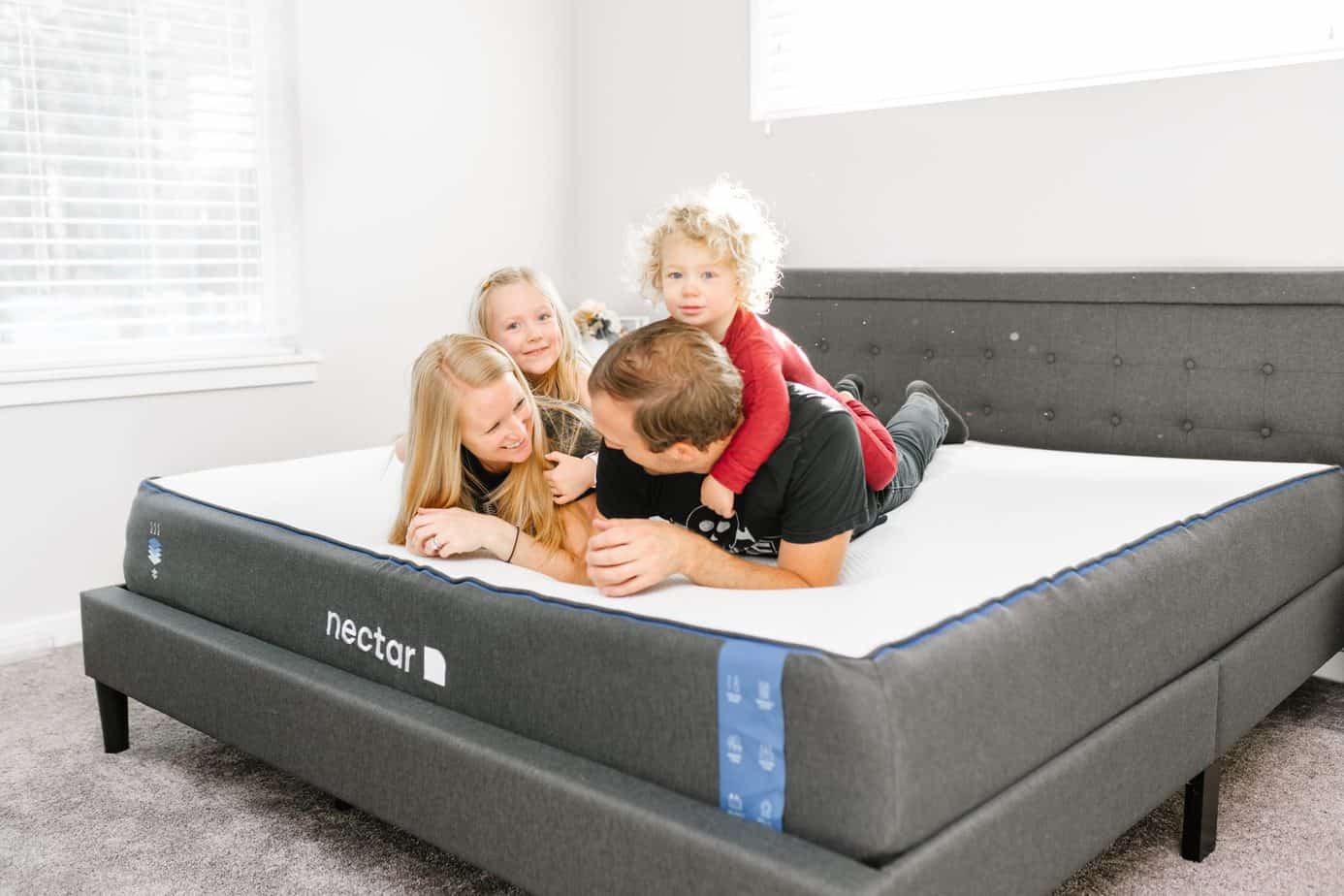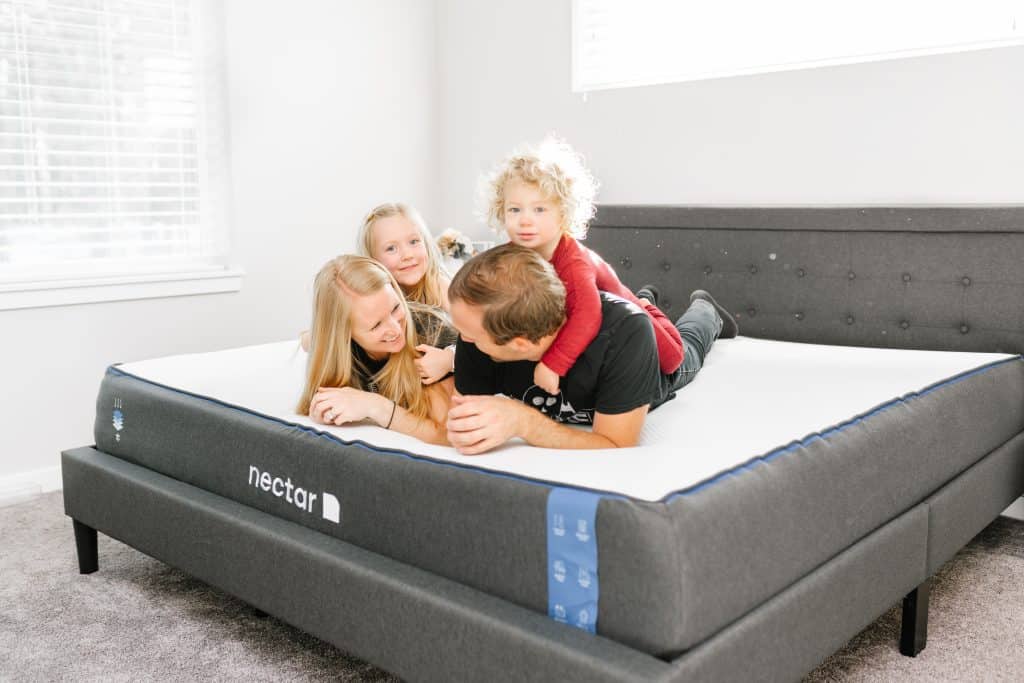 Factors to Consider While Deciding on a Mattress
When it comes to choosing a mattress, there are various factors you need to consider. So, you can't pick anything that you come across. You need to keep your priorities, your personal preferences, and your family's needs in mind.
Know that buying a good quality mattress is more of an investment, which you make for your health. Therefore, it is crucial that you decide smartly by analyzing all the key factors.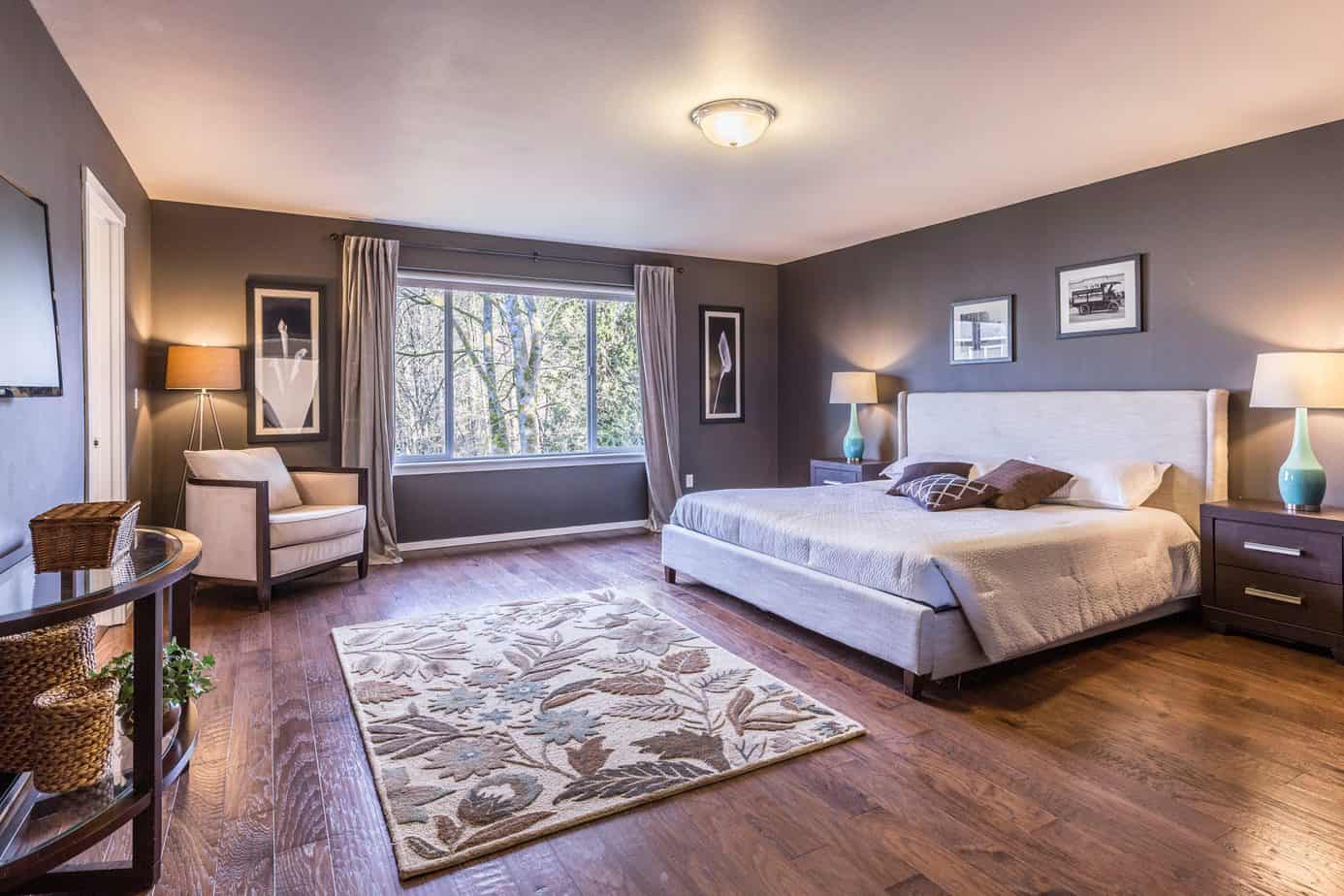 Both king and queen size mattresses are ideal options for families and couples. Hence, deciding between the two comes down to a few vital factors, which include:
The size of the bedroom
The sleeping position
The location of your bedroom
The number of people sleeping on it
The budget you are ready to spend on
Your personal preferences
Let's look at each of these factors quickly.
1. The Size of the Bedroom
As a general thumb rule, you should be leaving 2 feet of the space on your bed's either side and 5 feet of the room from the bed's base. Are you doing that? No? Then you might have to reconsider things because this is an ideal scenario to give you enough space to walk around your room and further, preventing you from feeling cluttered.
When you decide on the ideal mattress size, think if your bedroom will allow a large-size mattress. And let's say, you decide to add a few furniture pieces to the bedroom after a few months, then it might make the room look messy, leaving very less space to walk. So, keep that in mind while determining the mattress size for your bedroom.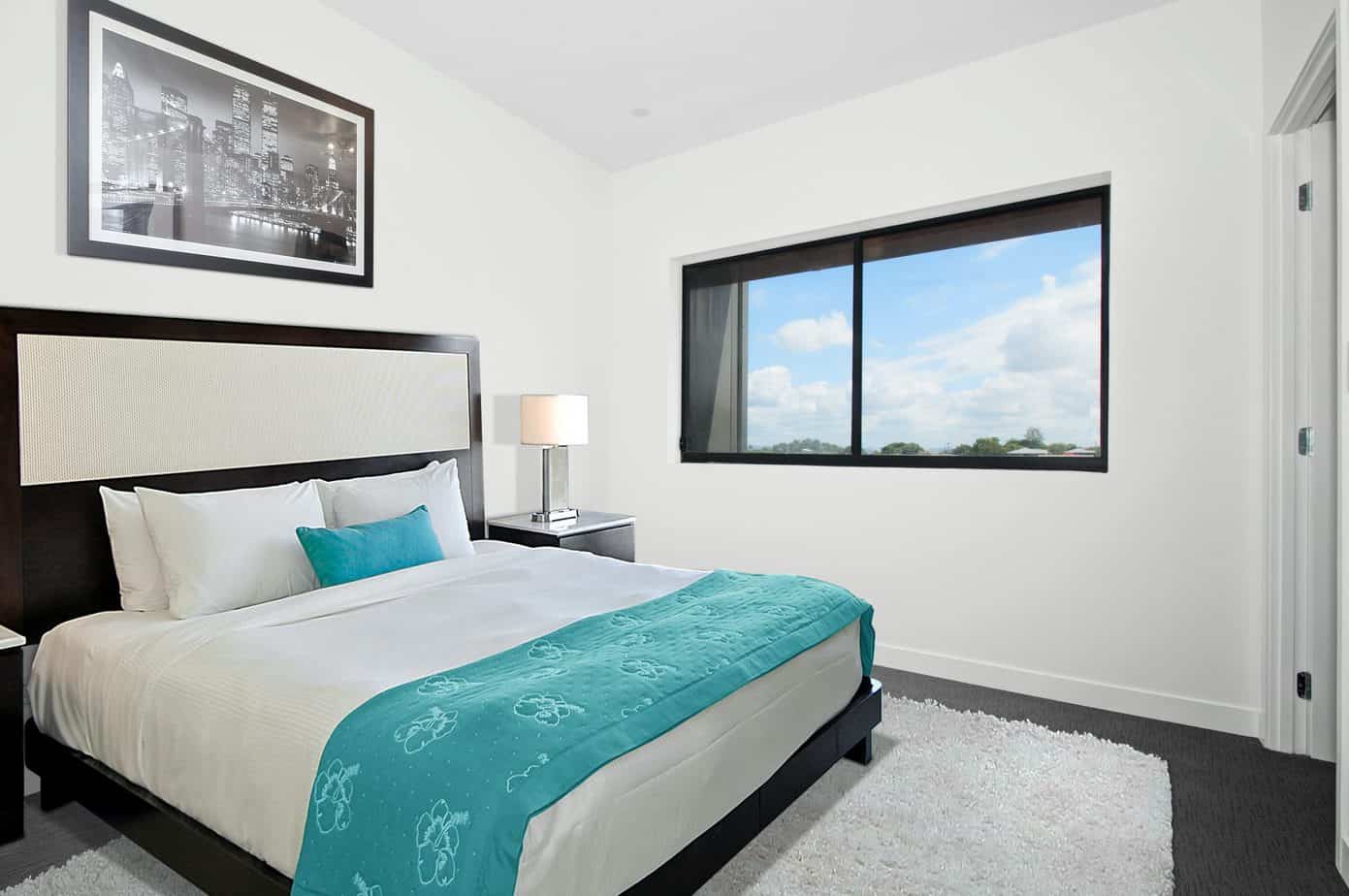 2. The Sleeping Position
When it comes to king vs queen bed, yours and your partner's physical size and sleeping positions matter a lot.
Couples that are physically larger usually require a king-size bed. On the other hand, individuals that are too tall can prefer a California king-sized mattress, as it gives enough legroom when compared to a standard king or queen. Generally, stomach & back sleepers prefer more space around them than side sleepers.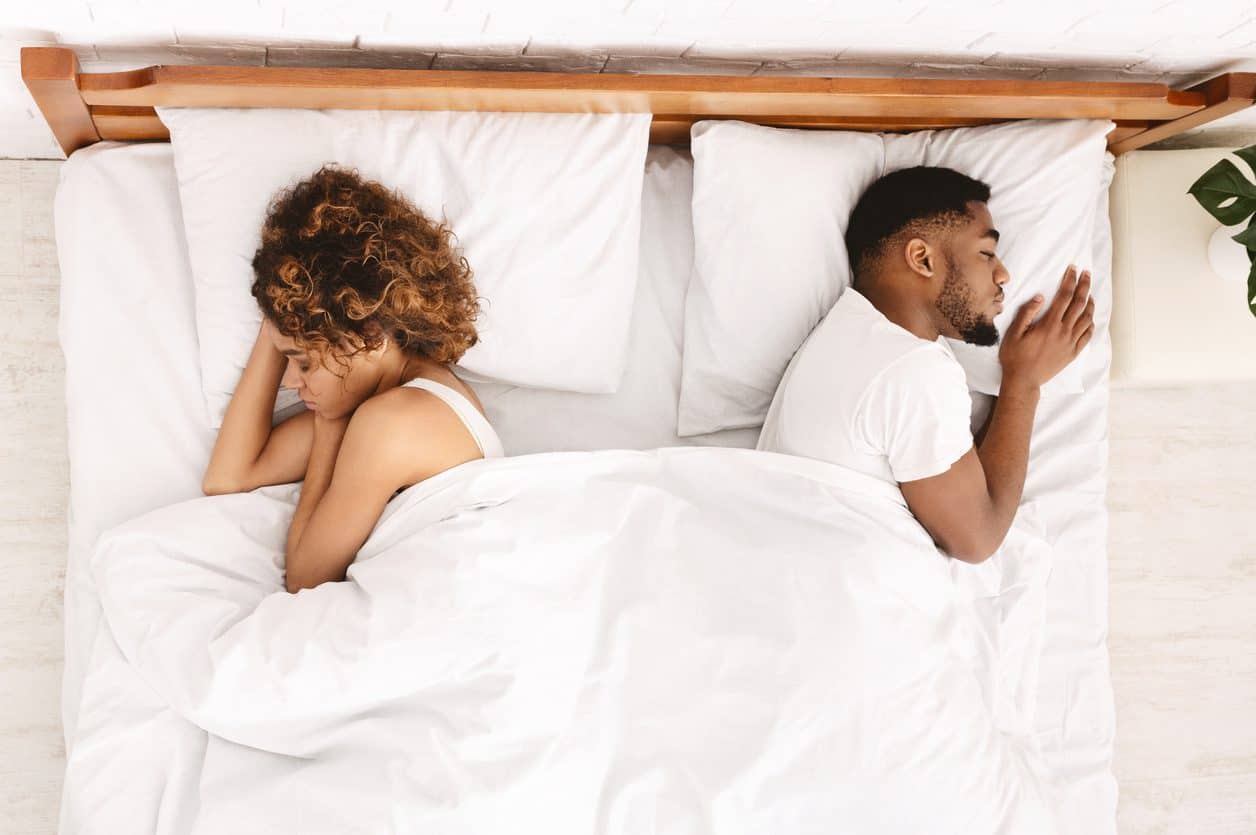 3. The Location of your Bedroom
A king size mattress is heavy. Therefore, carrying them might be a little difficult when compared to a queen size mattress. Now, if your bedroom happens to be upstairs or perhaps, you reside on the upper level of an apartment, think of the logistic problems while carrying a king size bed.
On the other hand, consider your stairways and door size. Will it fit to make the king size mattress to go through? Contrarily, a queen size mattress weighs less and is easier to carry.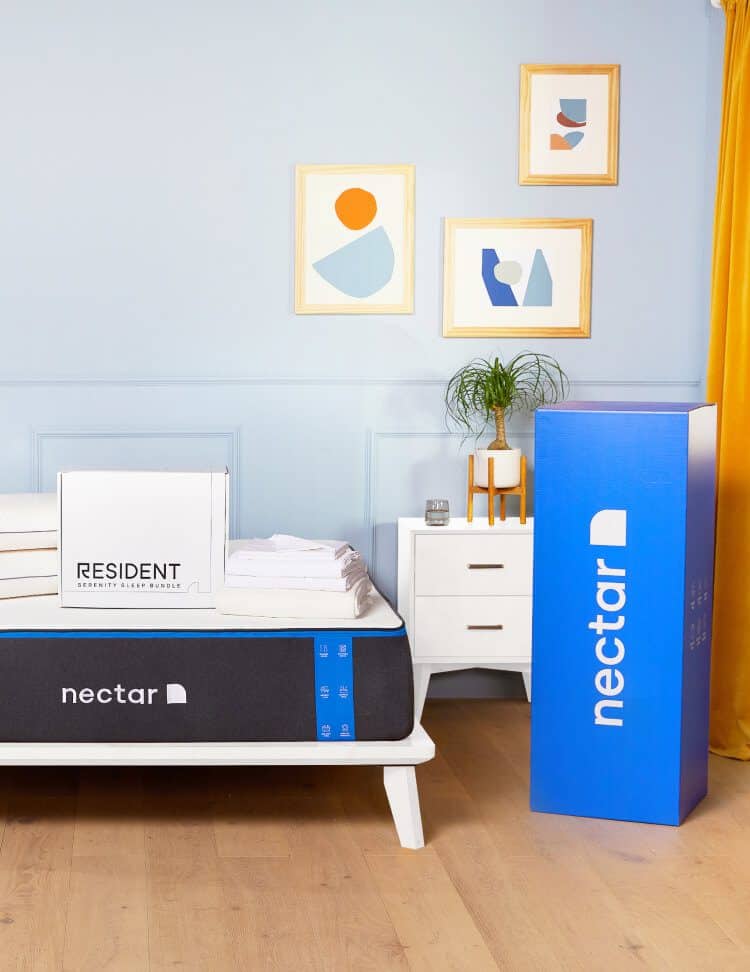 4. The Number of People Sleeping on the Mattress
When deciding between king and queen size, the number of people going to sleep on it needs to be considered because you can't really expect to accommodate your children along with your partner on a queen-size bed.
Whether you choose a king size mattress or a queen, you are never going to go wrong. Interestingly, king-size beds give each sleeper at least 8 inches of additional space. And the benefit? You will also be able to accommodate your kids if they prefer snuggling with their parents.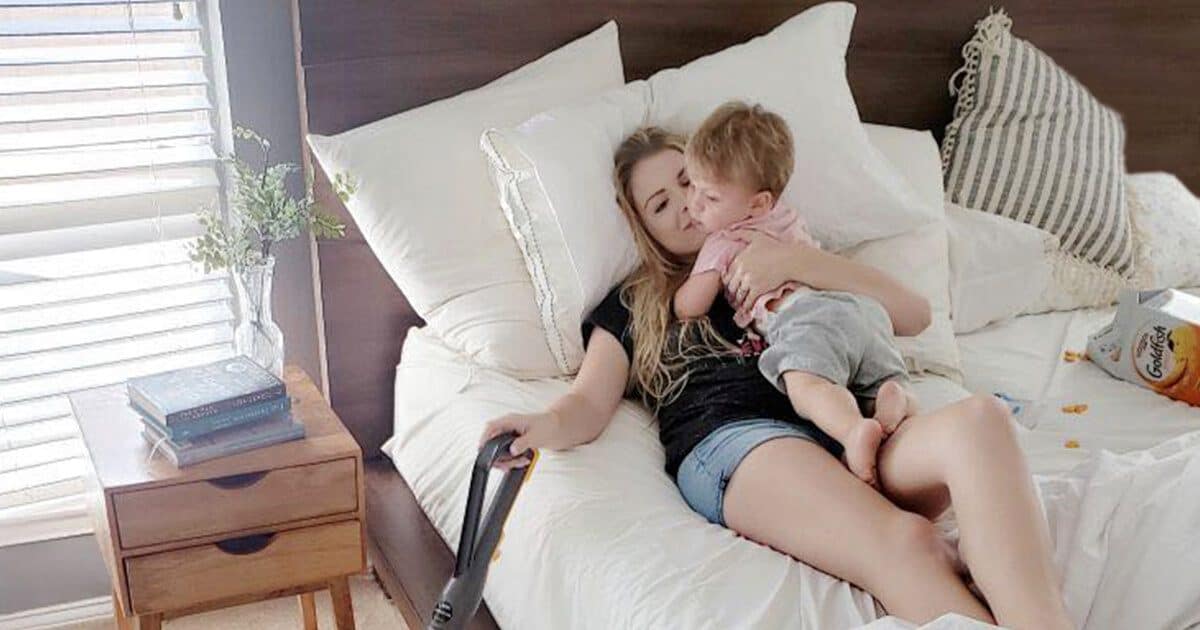 Queen size mattress, on the other hand, doesn't give you much additional space like the king. Even then queen tends to be the most popular choice among single sleepers who prefer to stretch out on their beds. So a queen-size mattress might be a good choice for both individuals and couples (who love to hug or sleep close). However, realistically, there isn't any space for kids.
4. The Budget you are Ready to Spend on
The price of the mattress depends on two things:
Size (width and length of the mattress)
Type (whether it's made of innerspring, latex, memory foam, or hybrid)
High-quality queen size mattresses are still expensive when compared to low-quality king-size mattresses, but in general, a king-size bed is always on the costlier end than a queen-size. Besides this, bedding accessories also tend to be costlier for king-size beds than queen. So, do you have the budget to spend on them.
5. Your Personal Preferences
At the end of the day, it's all about your personal choices because you might have a huge space in your bedroom and yet prefer to go with a queen size. Maybe, due to the budget constraints or you and your partner like the bed to be small.
Other Mattress Sizes to Consider
If you are still unsure about a king size mattress or a queen size and want to see a few other sizes, then here are a few options to consider.
| Mattress Size | Required Room Size | Mattress Length | Mattress Width |
| --- | --- | --- | --- |
| Full | 10 x 12 foot | 54 inches | 75 inches |
| Full XL | 10 x 12 foot | 54 inches | 80 inches |
| Twin | 10 x 10 foot | 38 inches | 75 inches |
| Twin XL | 10 x 10 foot | 38 inches | 80 inches |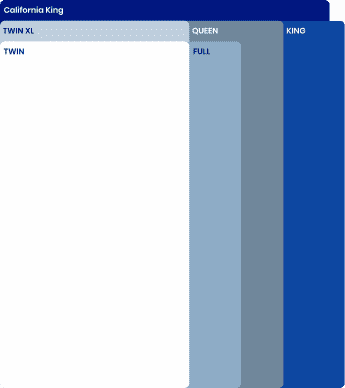 Pros & Cons of a King Size Mattress
Stores started introducing the King-size beds in the early 1940's. It was also the time when it was common to show 2 twin beds (closely placed) as if it was a one big bed. Things changed in the 1950s and king-size beds gained immense popularity and became a common choice for master bedrooms.
If your heart is set on a King Size Mattress, then you should really explore our Nectar King Size mattress.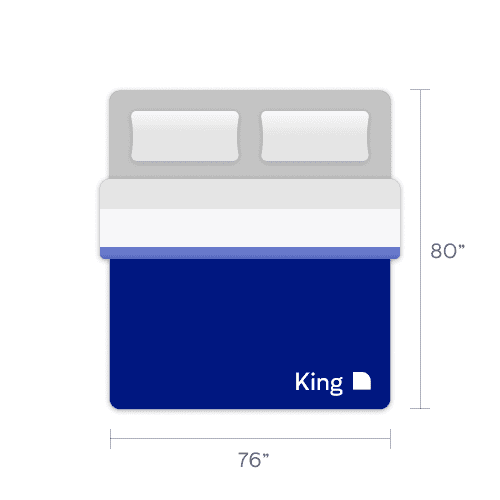 Pros of King Size Mattresses:
Super spacious. So you can sleep the way you want
Ideal for people who are tall, back & stomach sleepers
Very comfortable when it comes to fit
Gives you a peaceful sleep
Ideal for restless sleepers
You can even accommodate your kids or pets
Additional 16 inches (width) lets your partner have enough sleeping space
Cons of King Size Mattresses:
Not an ideal pick if you have a smaller bedroom
Limits your floor space
A little expensive
Heavy to carry it around
Can be overbearing when compared to other furniture
Pros & Cons of a Queen Size Mattress
Queen-size mattresses are an ideal choice if you are looking for a bed that's comfortable and yet light on your pocket. Also, it's good to pick it if your bedroom space isn't that huge.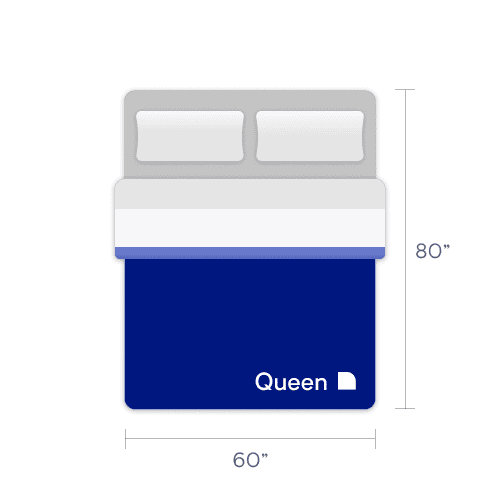 If Queen mattress is the way to go, discover the benefits of a Nectar queen size mattress.
Pros of Queen Size Mattresses:
The price is lesser than the king-size
Ideal pick if you are on a budget
Doesn't occupy much space
Lighter than king-size and easy to carry
Gives you a comfortable sleep
Fits perfectly into your room
Cons of Queen Size Mattresses:
Not the option if you want the mattress to be spacious
Cannot accommodate your kids
Not an ideal option if you are tall
Not the one if your partner is a fidgety sleeper
Even high-end hotel rooms have mattresses with king size bed dimensions in place and that's the standard in most suites. Afterall, when you are sleeping, you really need enough space to have a good night's rest. And if you happen to be a restless or a back/stomach sleeper, then a king size bed proves to be an excellent pick.
There is nothing worse than going to sleep feeling disturbed by your partner's tossing & turning. Since you get that additional space for king size, you will hardly feel your partner's movements.
Is a Queen Mattress Right for You?
A queen size mattress can be a fantastic option if the space of your bedroom is small, you don't want to spend too much on a mattress, if you want the bed to be not too huge, and you prefer to sleep too close with your partner.
If you have a certain budget and don't wish to spend too much and yet want to own a mattress that's comfortable and cozy, then mattresses with queen bed dimensions are the best bet. It's also ideal if you have a bedroom whose proportions are small and you know that a king-size bed is never going to fit in. And if you are someone who's single, then this is the best way to go.
Related Articles on Mattress Sizes
Other Important FAQs
Should I get a queen or king bed?
Though there's nothing wrong in choosing any of these, it totally depends on your room size, budget, number of people you want to accommodate on it, bedroom location, and your sleeping position.
How much bigger is a king than a queen bed?
The dimensions of a king-size mattress is 76 inches (width) X 80 inches (length) whereas a queen-size mattress is of 60 inches (width) X 80 inches (length). Precisely, a king size bed is 16-inches wider when compared to a queen.
What is the difference between a queen and king bed?
Though both mattresses can easily accommodate two people, the difference lies in the size. While a king-size bed is 76 inches (width) X 80 inches (length), the queen-size mattress is of 60 inches (width) X 80 inches (length).
What size bed do most couples have?
Most couples tend to buy queen beds because they are 7" wider and 5" longer when compared to full-sized beds and are ideal for both individuals and couples, as each of them gets 30-inches of space approximately to themselves. Again, it comes down to personal preferences. If you prefer space while sleeping, then king beds are the best way to go.
What does double king size bed mean?
A double king size bed is certainly the granddaddy in the mattress world. It is 144-inches in width and 80 inches in length.