Is a Nectar Mattress Eco-Friendly?
Nectar Mattresses are eco-friendly. Nectar mattresses use a tencel cover and vegetable-based polyurethane for their memory foam. All certified flexible polyurethane foams are tested and analyzed twice in the first year, and re-certified annually thereafter. We only have one earth out there, and it's important to Nectar to keep it clean and liveable — not just for us, but for our animal friends too.
Nectar's Cooling Cover is Made from Tencel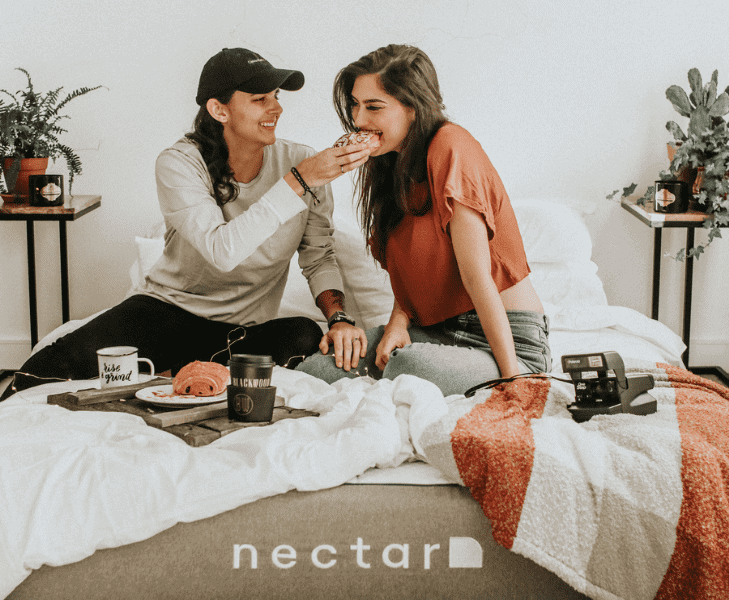 Nectar custom mills their cooling covers from tencel and the highest quality organic long staple cotton that was rainfed and grown with natural fertilizers (never chemicals). Haven't heard of tencel? It's the best new Eco-friendly cloth material on the market. Made from a sustainable and environmentally friendly wood cellulose, tencel doesn't just feel good, it's good for the environment. The process is complicated, but basically, tencel is made from wood pulp, which is then turned into a super small fiber that is both breathable and comfy. That makes for a super cool and breathable sleep.
And as for Nectar's cotton, they source only the finest Fair Trade & GOTS certified non-GMO organic cotton that has been hand-picked, loomed, and dyed with low-impact dyes. Nectar knows how important our earth is, and they want to do everything in their power to not just give you a great deal on an amazing mattress, but leave future generations with the same livable earth that we've enjoyed. That's what being eco-friendly means. Rest well knowing that Nectar's products are not only of a high quality but also keep the environment first and foremost in its thoughts.
Memory Foam is Made of Polyurethane Layers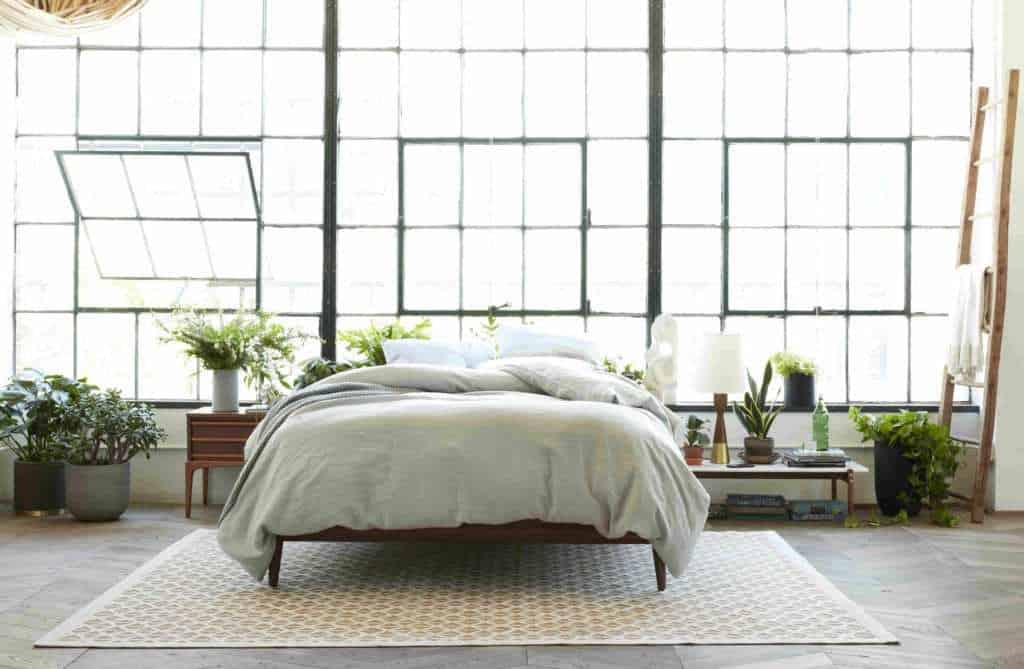 Other mattresses may use chemicals in their process that can be harmful to the environment and the sleeper. Nectar takes extra steps to give you the peace of mind that not only is their polyurethane plant-based and safe, it is free from known particles and gases that can do harm. The foam layers – which are made primarily of vegetable-based polyurethane – include "Lush" 1-inch four lb semi-open fast-recovery gel memory foam, a 3-inch 3.5lb memory foam with a medical grade cooling and recovery levels and finally a 2.2 lb high-density base foam. That's a lot of scientific talk to say that our mattress is latex-free and also naturally resistant to bed bugs and dust mites. A double win!
As far as chemicals, Nectar is independently certified by Certipure, a 3rd party global rating standard, and five other rating groups, to be free from known harmful chemicals and gases – including Ozone depleters, PBDE flame retardants, heavy metals, formaldehyde, phthalates and Volatile Organic Compounds.
Nectar mattresses are built to last and backed by a lifetime warranty, which means that Nectar cuts down on landfill use of mattresses by offering one that's not going to be gone in five or six years. Your Nectar is going to be with you for as long as you love it — and after you sleep on it, we're sure that means the rest of your life.
So now that you know Nectar is a great way to love the earth, try one for yourself! You can celebrate being eco-friendly while saving $125 dollars and getting two free pillows.