How to Make a Bed Step by Step
Who doesn't admire a perfectly made bed? Like the ones photographed in Vogue, beautifully accessorized that it makes you want to jump into them. Do you want to have a bed that is perfect? Knowing how to make a bed like a pro can win you many compliments and hearts. If you are someone who wants a picture-perfect bed, then this article is for you. Read on to know how you can make a bed step by step, what tips you need to keep in mind, and much more.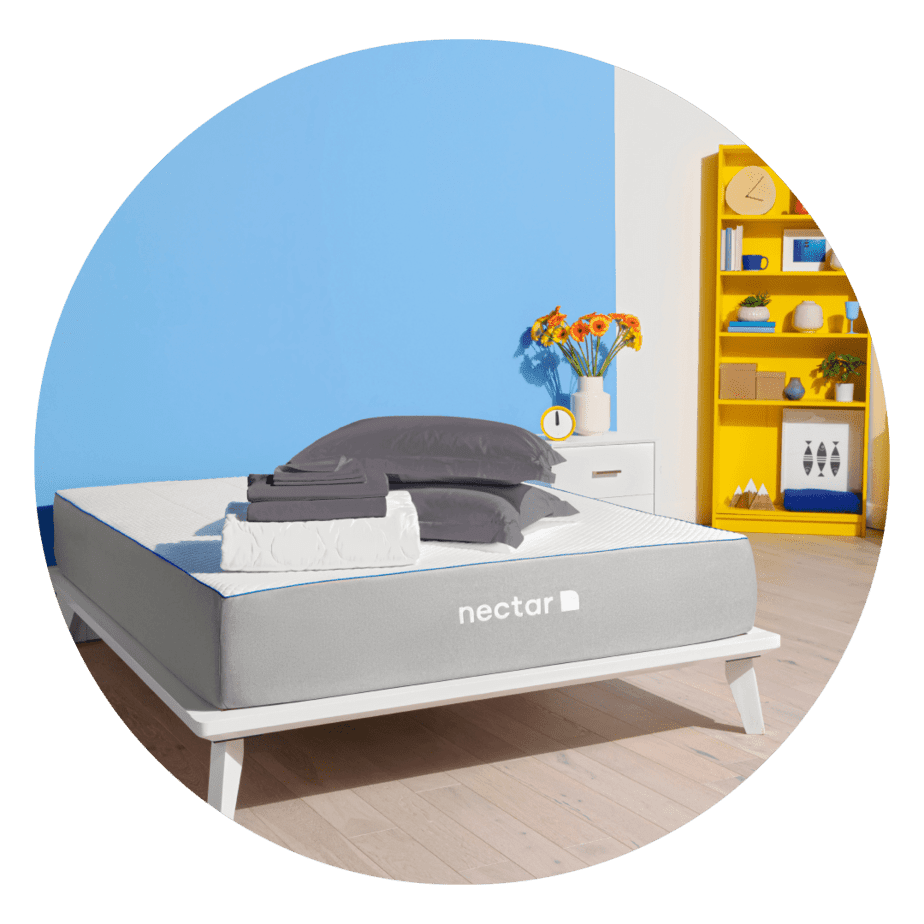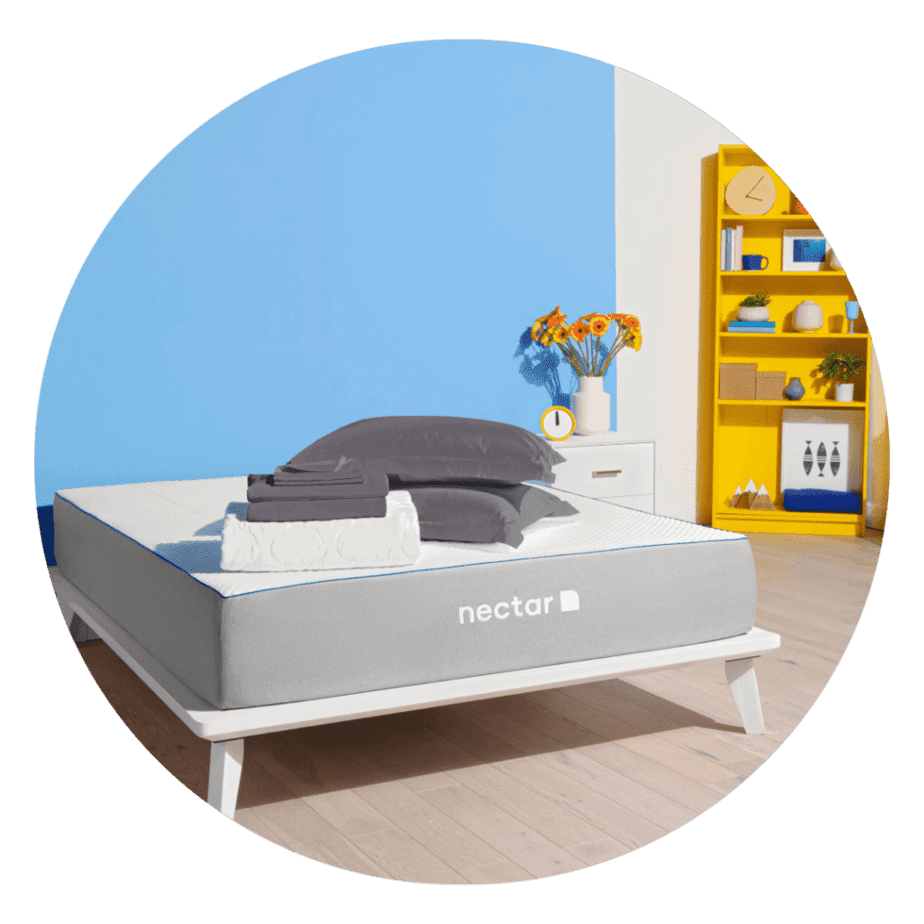 Check Out the Nectar Mattress
Premium memory foam mattress hugs your body and keeps you cool. Free shipping and free returns, and a 365-night Home Trial
Layers of a Bed
Starting with the basics, everyone who wants to learn how to make a bed should know these parts of the bed by heart. Well, it's not hard to make your bedding. You just need to know the layers of the bed and how to place them. Some of the layers could be optional, so you can always skip them if you do not wish to try that.
Let's dig in to understand the different layers and what it means when someone says layering a bed.
Bed Skirt
While you might not be familiar with the idea of bed skirts as to who they are, the point is, they add beauty and elegance to your bed. Plus, they are great for concealing storage boxes and anything under the bed.
Mattress
Everyone knows the point of a mattress on a bed, right? So, once you are done with a bed skirt, you should think of finding a comfortable mattress as that is the essential part of a bed.
Mattress Protector
A protector adds a layer on the mattress thereby, adding an extra supporting layer. It is removable bedding that sits on the top of the mattress, and its main job is to protect the mattress from dust, bed bugs, mites, and molds.
Another plus point of a mattress protector is, it makes cleaning easy and hassle-free, protects the mattresses from spillage, and protects against normal wear and tear.
Fitted Sheet
There are two types of bed sheets that are most commonly used.
Also known as the bottom sheet, fitted sheets have elastic on the bottom, and it is responsible for keeping the mattress protector and mattress together. Although a mattress protector has elastic support, a fitted sheet adds another layer and protects the mattress.
Flat Sheet
Everyone knows that sheets cover the mattress and add a layer of comfort to the bed. It can happen that some mattresses are not that comfortable to sleep without a sheet. The important point here would be to find a sheet that fits the mattress. You can either tuck the sheet or leave it hanging.
Duvet
A duvet or comforter is something that people prefer to include in their bedding. You can use them to add an extra layer of comfort to your bed. In comparison, both are different, but with a duvet, you get a cover as well.
Pillows
You might think how pillows are a layer in bedding? Well, to be honest, pillows are the ones that catch the attention of the bed. And to be specific, there are many different types of pillows you can choose to decorate your bed like,
Standard pillows
Euro pillows
Accent pillows
All these can be used in a combination of 2-2, 4-1, 4-2, 2-2-1, etc. These add elegance and comfort to bed, and you'll find these kinds of pillow settings in luxurious resorts and hotels.
Throw Blanket
You can complete the bedding by adding a throw blanket on the top. These are perfect for keeping you warm when it gets cold, and you are looking for something light, not heavy. Most beds have a throw blanket for those who do not need something heavy. These can also be used as decorative items in the room when not in use.
How to Make a Bed
Now that we have explored the different components of a bed, it's time to know the 'how to' part. Let's explore the ways to make a bed. All of these layers need to be perfect to give your bed that amazing look.
While you might fret about getting a hotel-like look and feel, you can learn the accurate ways to make a bed in no time.
1. Starting with Bed Skirts
Starting with the basics, if you don't know how to skirt your bed, then you can learn it in the following simple ways.
How to put on a bed skirt:
Remove the mattress and make sure your bed frame is empty.
If you have a three-sided bed skirt, then carefully align them with the bed and place them under the bed.
If you can tie it up, make sure you tie them properly to the top of the legs properly.
Lastly, place the mattress over the bed skirt.
2. Use a Mattress protector
Although these might not be as glamorous as bedsheets or throw blankets, they protect the bed.
How to add a mattress protector:
Place the mattress protector on the bed, make sure it is spread equally.
See if it has elastic straps, you can strap the corners of the bed properly.
3. Put on a Fitted sheet
These come in handy as they keep the bedding together. So you can relax that too much layering will not disturb your bedding. Working with these fitted sheets will be easy as they have elastic covers.
How to put a fitted sheet:
Spread the sheet all over the bed equally.
Pull one corner of the fitted sheet and cover the mattress along with the protector by tucking them inside.
Make sure the side seam matches with the corners perfectly.
Repeat this for the rest of the corners.
4. Put on a Flat sheet
As most of the bedding is tucked in or strapped on, these sheets can be very handy when it comes to cover the bedding. If you are using a fitted sheet, then you should place a flat sheet to give your bedding a presentable look.
How to use a flat sheet:
Spread it evenly on the bed and make sure you get the right size. It shouldn't be too long or too short.
Make sure the sheets are facing the head of the bed properly, as some might come with patterns or designs.
Then tuck it underneath the bedding from one corner to the other.
Repeat these for the rest of the corners, and you are done.
5. Add Duvet
We know the importance of a duvet in bedding. These can add real value to your bedding while making it comfortable.
How to put a Duvet:
Fold the duvet and place it on the bed in the same orientation.
Leave some hanging on both sides of the bed.
If you prefer a clean look, then you can fold the duvet into a small rectangle shape.
6. Use Pillows
Pillows are the most comfortable and important part of the bed. Your pillows speak a lot about you. Using heavy pillows like memory foam could make a great pillow base. It also gives an option when it aligns with smaller pillows.
How to place pillows:
You can fluff your pillow from both sides to make them more comfortable.
You can arrange them in different ways by adding certain accent pillows or standard pillows.
Add a few comfortable pillows specially made for neck support for a comforting sleep.
7. End with Throw blanket
Making your own bedding should be exhausting. Last but not least, complete your bed by adding a final finishing touch. Now there are ways to use a throw blanket. Let's explore those.
How to use a throw blanket:
Fold the throw blanket for an even look.
You can place it horizontally on the bed above the duvet for a classy look.
You can also place it on the right or left side of the bedding.
You can also drape it towards the bottom of the bed and let it cover the bed.
Tips to Keep Your Bed Neat and Clean
While you might think that making a bed is not a piece of cake and you cannot invest yourself daily into this, here are some tips and tricks that will help you to keep your bed clean. These should be followed regularly to reduce the effect.
Fix your bed daily
One thing you should do after folding the blanket every morning is to fix the bed. When you wake up, the bed might have wrinkles from last night. Make sure you tuck the sheets properly to fix the bed.
Change the bedsheet twice a week.
A clean bed sheet says a lot about your bed. Make sure you change it twice a week to maintain hygiene.
Clear the bed daily
You might sleep with your favorite pillow, blanket, or something else. When you leave the bed, make sure you keep things where they belong. This will give your bed a tidy look every day.
Use hospital corners
You might be aware of the term hospital corners and wonder how to do hospital corners. It can be done easily by following the steps.
Place a large bedsheet on the bed and tuck the end of the sheet into the foot of the bed.
Grab the top corner sheet at a 45-degree angle and tuck the end of the sheet into the bed while holding the 45-degree angle cone.
Then tuck this triangular cone under the mattress. Make sure this is tucked neatly; otherwise, it won't look good.
Fluff the pillows regularly
Just like the mattress, fluff your pillows regularly to make sure your pillows do not lose their bounciness. Grab your pillows and give them a nice fluff before you rearrange them.
Dust it every morning
We know you don't travel the world and then go to bed, but beds tend to collect dust or food crumbles if you eat something during nighttime. After you wake up, make sure you dust the bed properly.
Summing It up
Getting into the habit of making your own bed might simplify things for you. It helps you create a bedroom that you can be proud of. Whether you choose the hospital fold or normal fold, these tips will surely help you understand the bedding styles and layering a bed properly.
FAQs
How do hotels make their beds so comfortable?
Most hotels use high-quality hybrid or latex mattresses and probably do not use a fitted sheet. They use a flat sheet and try to fold like the hospital, making the bed look amazing and comfortable.
What are flat sheets and fitted sheets?
Flat sheets are normal bedsheets that are used to lay on the bed and then tucked in if you like. Fitted sheets have elastic in them, making it super easy to tuck them and not moving at all. The benefit of using a fitted sheet would be, it keeps the bed intact as long as the elastic is working.
How do I make my bed fluffy?
You can try folding a duvet for more fluff and use big and comfortable pillows to make your bed fluffy. You can also roll down the top portion of the blanket or karate chop the pillows.
How to make a mattress firmer?
You can do a couple of things to make your mattress firmer. Here are some options you can try, whichever suits you.
Use plywood under the mattress
Flip the mattress regularly
Rotate it often
Check the room temperature
Let it dry properly in the sun
How often should you change your mattress?
You should change your mattress every 6-8 years. It also depends on the condition of your mattress. If you are taking good care of your mattress, then it might last more than 8 years.