How To Choose A Mattress: A Guide To Sleeping Right
How to choose a mattress: Most people would agree — it's worth purchasing products that help improve our quality of life. Whether it be exercise equipment to achieve better health or air conditioners for comfort, there are a lot of things we purchase to improve the way we live. A mattress is one of those things; simple yet necessary.
Choosing the right mattress can seem like an overwhelming task. Today, there are a lot of options for you to choose from, such as latex, memory foam, and innerspring, to name a few. Mattresses aren't cheap, so to get the best out of your investment, you need to know how to choose the right bed that will give you the comfortable sleep you need and deserve.
How to Choose a Mattress
How do you choose the best mattress that is right for you? How to choose a mattress comes down to comparing mattresses. This takes time as there are a lot of considerations to think about. That said, here are some factors you need to consider:
Type of construction
Quality of materials
Level of support/firmness
Expected durability
Budget
Mattress size
Different Types of Mattresses
The following are the various kinds of mattresses that you can find on the market. Each mattress type has unique qualities and materials, as well as advantages and drawbacks. While personal preference is key to choosing a mattress, the different materials associated with making a mattress are an important factor in determining the overall comfort level, quality, and durability.
Innerspring Mattress
The innerspring mattress is still the most popular. It offers the most edge support among other foam products.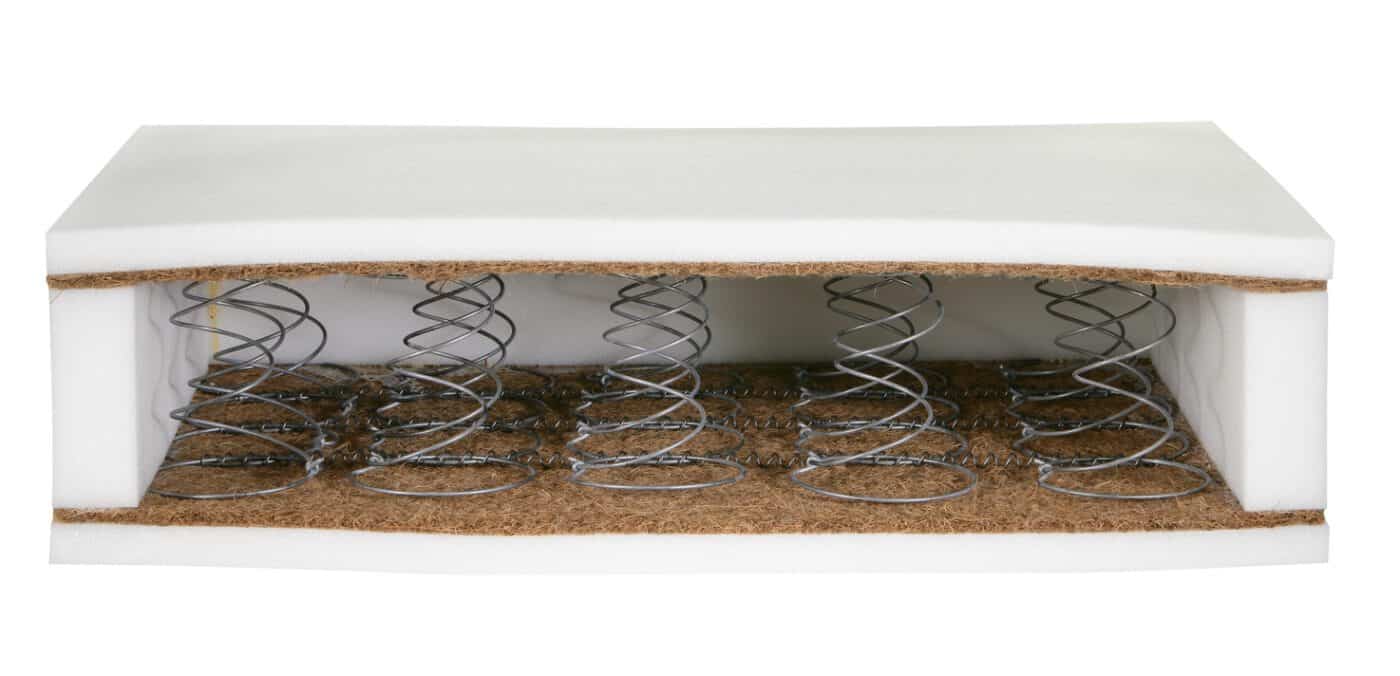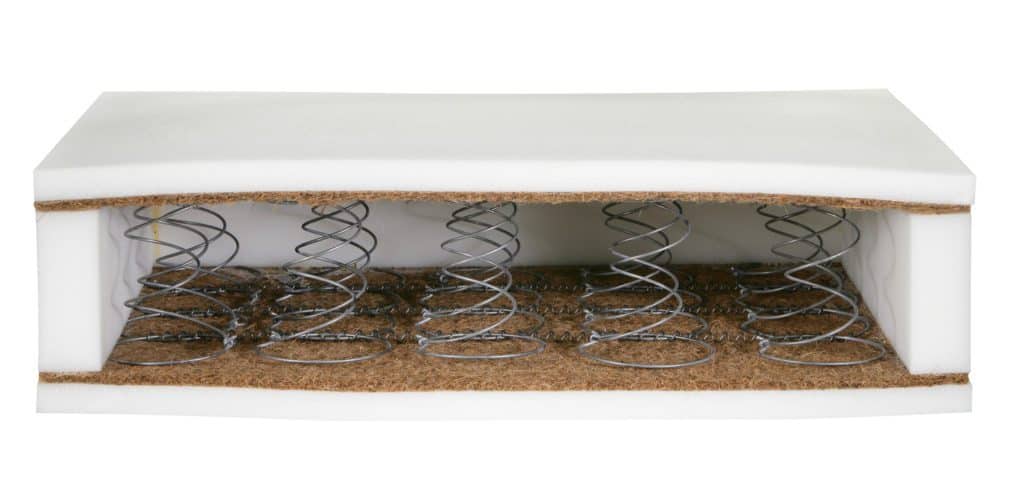 | | |
| --- | --- |
| Pros | Cons |
| Easy to Transport | Usually one-sided and difficult to flip |
| Breathable and cool | Bouncy |
| Great edge support | Low durability in cheaper versions that leads to sagging |
| Variety of firmness options | |
Memory Foam Mattress
Memory foam has gained popularity in the mattress industry over the past years. It provides that hug and contour feature that remains even after you eliminate the pressure. It is viscoelastic, which reacts to pressure and heat, thus efficiently adjusting to the sleeper's body. Memory foam provides optimum comfort and pressure relief.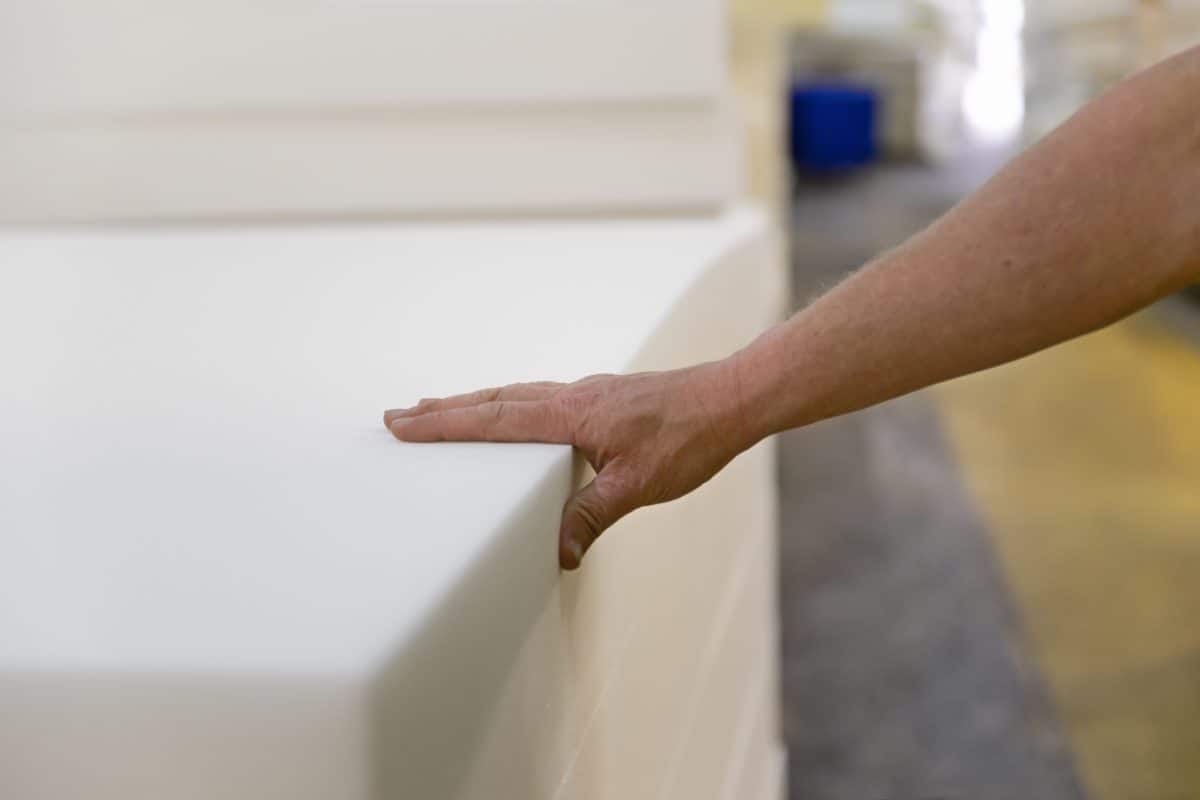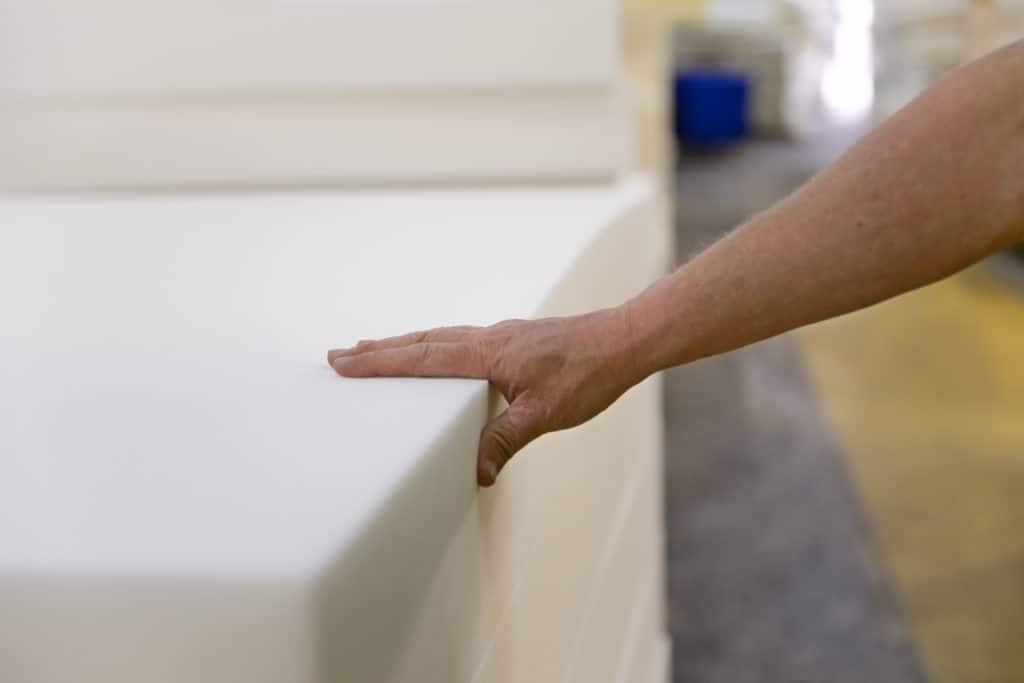 | | |
| --- | --- |
| Pros | Cons |
| Low motion transfer | Tends to retain body heat |
| Supports proper spine alignment | Sinking feeling |
| Prevent dust mites and other allergens | Off-gassing odor |
| Can fit adjustable beds without any hassle | Heavy |
Natural Latex Mattress
For those who are looking for durability in a mattress, natural latex is the ideal choice for you. It is one of the most durable types of mattresses in the market. Latex mattresses are made of chemical-free materials and last for a long time.
| | |
| --- | --- |
| Pros | Cons |
| Superior comfort and supports pressure points | Pricey |
| Reliability for extended years | Very Heavy |
| No off-gassing | Firmness Level |
| Eco-friendly and allergy resistant | |
Explore: You may want to check out Awara's latex mattress made from natural, organic materials.
Hybrid Mattress
A hybrid mattress is made up of different kinds of combined materials to create two or more support systems. For example, hybrid mattresses are typically constructed using memory foam layers along with an innerspring system. These products are crafted so sleepers can take advantage of the sought after features in each mattress.
| | |
| --- | --- |
| Pros | Cons |
| Sleeps cooler | Heavy |
| Quicker bounce back | Pricey |
| Range of firmness | Prone to Off-Gassing |
Explore: You may want to check out Dreamcloud's Hybrid mattresses that is the perfect blend of foam and spring.
A Word About Natural Fiber Mattresses
A natural fiber mattress is perfect for those who have allergies or those who want to decrease their carbon footprint. It is crafted with fewer chemicals, and it is long-lasting. Some of the most popular options for natural fiber mattresses are:
Organic cotton, which can last up to 15 years
Organic wool, it has an elastic material that works great in regulating temperature
Coconut coir, which provides a buoyant quality
Bamboo, a material that is easily renewed
Latex, harvested from rubber trees and it is fire-resistant
Let's Talk about Budget
There will be times when you want to upgrade your mattress, but your budget does not permit. Quality mattresses are not cheap, but it pays off in terms of quality and durability. You can find a queen mattress for under $200, but it might fall short on quality and durability. Products in this price range are often created from low-density polyurethane foam. We don't recommend purchasing this kind of bed because it won't last long. If you are on a tight budget, shopping online is your best bet. There, you will find a lot of premium-quality queen mattresses under $700.
Picking the Right Mattress Size
There are several mattress sizes that you can choose from, according to the size of your room, needs, and personal preference. When buying online, you should measure your current mattress, bed, or the bed frame and compare it to the common bed sizes. To help you pick the right one for your bedroom, below are the common mattress sizes that you'll see in the market:
Twin
Twin size mattresses are considered as the smallest. It is usually used in kid's bedroom because of its small size. This is not ideal for most adults.
Twin XL
This mattress is at least six inches longer compared to a twin size bed. These are one of the most popular forms of mattresses in dormitories. It is suitable for adults who sleep on their own.
Full
Also known as a double, full size mattresses offer a larger surface area for those who sleep alone. This size is good for growing kids since it gives wide space for sleep, and it allows parents to tuck their little angels to bed during the night. It is also the best mattress for a guest bedroom.
Queen
This is the most popular choice of mattress size on the market; ideal for couples and those who sleep with a partner. But, if you have kids and pets, then you might want to shop around for a bigger mattress.
King
A king size bed is basically a combination of two twin XL mattress. This size offers a wide sleeping surface for those who sleep with their partner and move around a lot during slumber. This is also ideal for those who sleep together with their kids and pets.
California King
If a king size bed isn't enough for you, the California king is a bit more narrow but makes up for its size in length, which gives you ample room for your legs, plus space for your partner, kids, or pets.
Conclusion
No doubt, a mattress can make such a huge difference in your overall quality of life quality. After all, a good mattress can support your body properly and provide exceptional comfort for years to come. Now that you know how to choose a mattress, consider these tips along with your personal preferences when deciding on the right mattress for you.
Before You Go: The most convenient way to buy a mattress is to buy one that comes in a box. Find out all about the ease with which you can get a new mattress set up and ready to sleep in with our guide on mattress in box.
(edited)