Full Size Mattress Dimensions – A Guide for Purchase
Full size mattress dimensions: Going mattress shopping can be hard. Not only do you have to go through all the types of mattresses, you also have to look at the numerous mattress sizes. If you are looking to know more about the full size mattress, we have created this detailed guide just for you.
What is a full-size mattress?
Also known as the double mattress, this full-size mattress is the go-to sleep provider for many, thanks to its versatility and ability to accommodate users of every age and perhaps size as well.
The full-size mattress or the double mattress is proven to be perfect for single adult sleepers who don't want their mattress to take up their entire room but would ideally appreciate some space to stretch out and sleep.
What is the full size mattress dimensions?
A full-size mattress dimension is 54 inches wide by 75 inches long. It makes it roughly twice the length of a twin bed and a whopping + 16-inch extra width, making it a more comfortable option than its contemporary mattress.
However, those with extraordinary height may find sleeping on this mattress a tad bit difficult with their feet dangling at the ends or head stuck against the headboard with the double bed dimensions.
Are you looking for other mattress sizes? If so, take a look at our mattress size dimension guide.
Full-Size Mattress Properties Chart
Properties
Length
Width
Surface Area
Compatible Room Size
Mobility
Target Audience
Average Price
Nectar Price
Full Size Mattress
75"
54"
4,050 inches
9 feet by 9.6 feet
Easy to move around
Children, Single Adults
$600
$575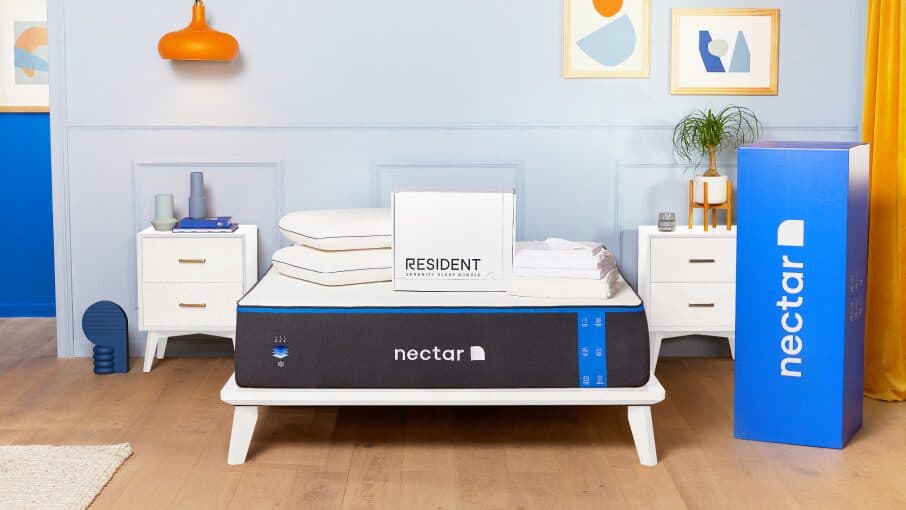 Are you looking to buy a new full size mattress? Then, the Nectar full size mattress is the one for you.
Pros and Cons of a Full- Size Mattress
If you are on your way to purchase a full-size mattress, here are some pros and cons to help you know if this mattress is what you are looking for.
Benefits of a full size mattress:
Great for Growing Children: Your young children are yet to achieve their full growth. Getting a full-size mattress for them now is an excellent investment that will go on until their teenage years, if they don't grow up to be too tall. This mattress gives their restless bodies space to stretch out for a night of comfortable sleep.
Doesn't Take up Space: For its accommodative qualities, a full-size mattress is surprisingly (small) apartment friendly. Smaller than its twin-size counterpart, this mattress allows the comfort of a large mattress without taking up too much room for the user.
Less Expensive: Full-size mattresses are comparatively less expensive than other larger mattresses, making it an excellent option for those looking for comfort at a budget. Single sleepers, instead of splurging on bigger mattresses can invest in a full-size mattress and experience similar comfort but without the cost.
Easy to Find Accessories: Since the full-size mattress is often in great demand, it is fairly easy to find bed sheets and other accessories that complement its size and style. There is no dearth in quantity and choices of bed accessories for full-size mattresses.
Ease of Mobility: Thanks to its perfect size, a full-size mattress and its bed frame are easy to find as well as transport. This is a great choice for single adults who are often on the road or shifting homes frequently.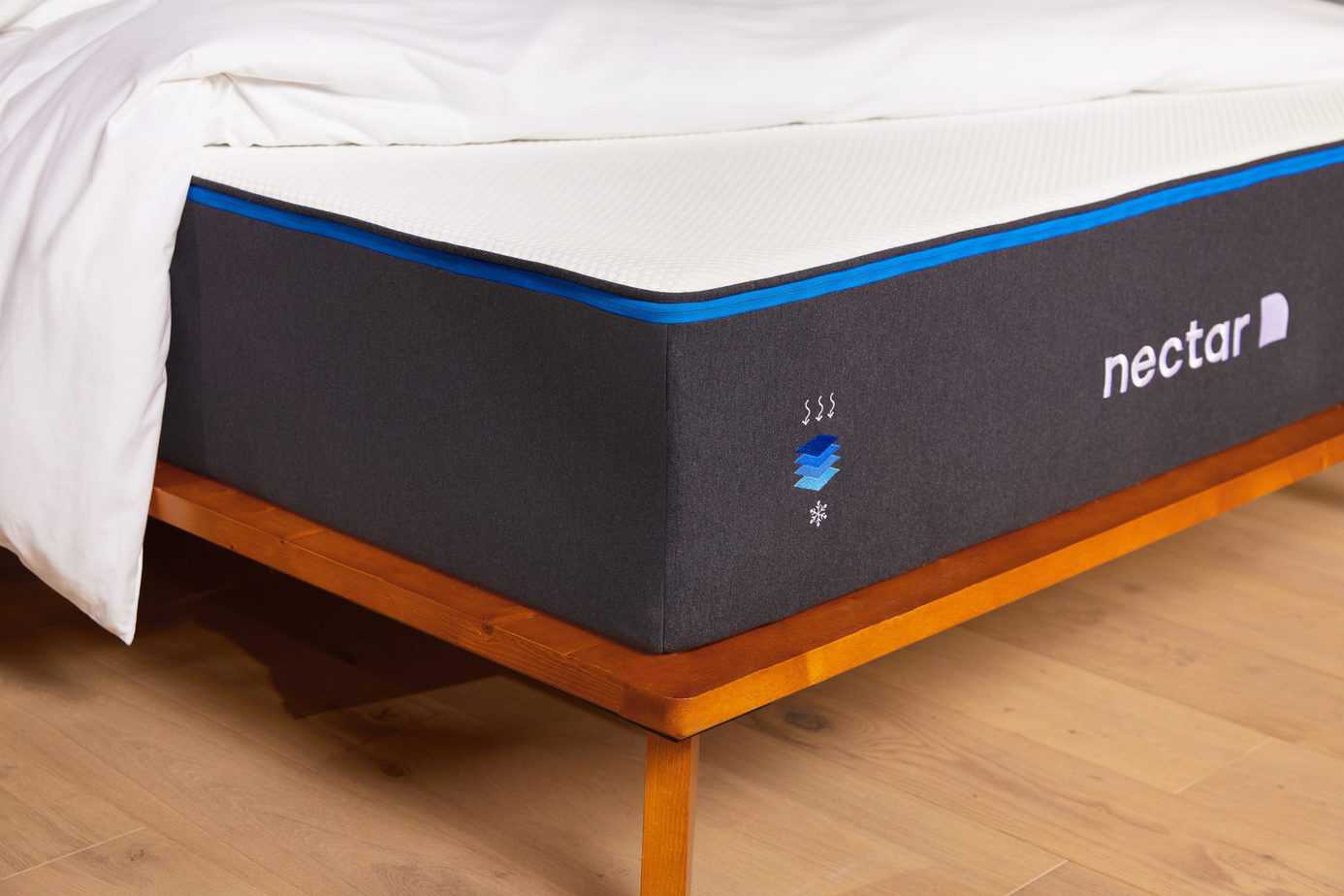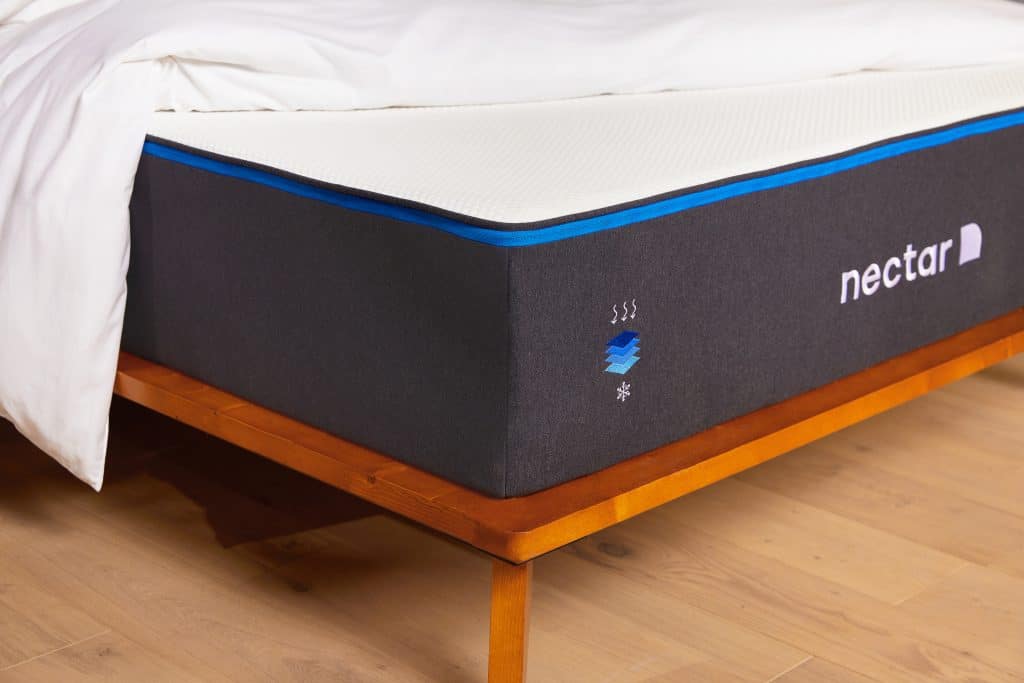 Disadvantages of a full size mattress
Not Ideal for Couples: Though it is a great option for adults, couples will find a full size mattress dimensions restrictive, especially when they prefer some space while they sleep.
Too Small for Tall or Heavy Adults: This mattress can comfortably accommodate the standard height and weight individuals but will not be able to support those who are taller or heavier. The former might have their feet dangling the whole night while the latter would keep sinking in, causing physical distress.
Does Not Aesthetic in Large Rooms: A full-size mattress sticks out like a sore thumb in large rooms. Its placement is a little awkward and can ruin the way you want your bedroom to look.
What to Look For While Buying a Full-Size Mattress?
Warranty
If you are going mattress shopping, make sure that you are making sound investments in the right place. After all, buying a mattress is no inexpensive affair, and many banks also offer loans for some. It only makes sense to secure this investment and ask your retailer for a warranty on your mattress. This is a sure-shot way to protect your finances and ensure a back-up if your current mattress wear or tears. However, check for conditions before availing the warranty service.
Trial Period
It is almost impossible to determine whether your mattress will offer a good quality sleep for a long time in just one day. You need a substantial trial period to know you if your mattress complements your sleep pattern. Ask your seller if your choice mattress comes with a trial period and check the sleep quality on this mattress yourself.
Material
While the full-size mattress dimensions checks all the boxes, you must also check for the material and its quality before finalising it. You might be allergic to some materials while others might be a huge hassle to maintain. If you are confused, ask your retailer for help.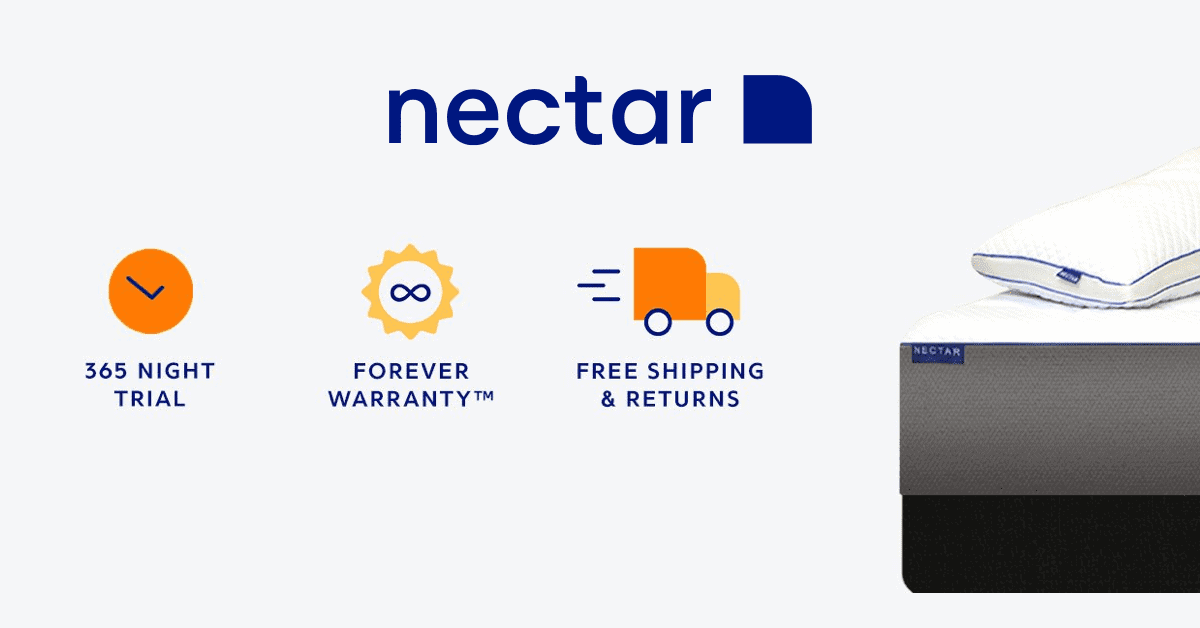 Benefits of Buying a Nectar Full size mattress
We are not the only one who believes in the quality of full-size Nectar mattresses. Sleep experts, mattress reviewers, and our customers stand by the quality that Nectar has to offer.
5 Layer Premium Foam
Personifying extra comfort and support, our Nectar full-size mattress is plush with 5 layer premium foam that adds up to an impressive 11" height, making it luxurious and deliciously soft. Having said that, this bouncy mattress does not let you sink in and strain your pressure points.
Here are the 5 layers that make your Nectar full-size mattress worth the attention.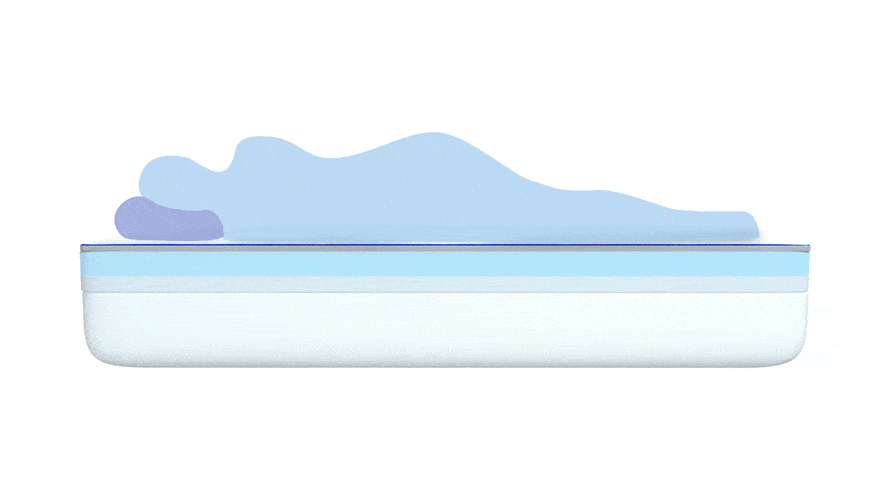 Adaptive Hi Core Memory Foam: Your mattress knows your body and will adapt to your shape to offer custom support.
Quilted Memory Foam Mattress Cover: The soft and airy top member makes the mattress incredibly soft and snuggly warm.
Base Layer: The bottom layer that holds the mattress and regulates the movement of the sleeper.
Gel Memory Foam: It builds a smooth coating that avoids a lumpy sensation on the mattress and pressure on your back and shoulders.
Bottom Mattress Cover: Ensures that your mattress does not slip either on your bed frame or your floor.
Beat the Heat
The Nectar mattress allows air to circulate within its layers, keeping your bed naturally cool and set at the right temperature. With a Nectar full-size mattress, you say goodbye to sauna nights and stay cool all through the night for a good quality sleep.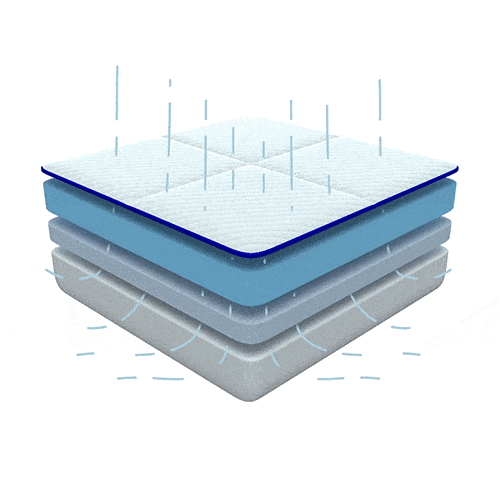 Quality Construction Materials
Trust in the quality of your nectra full-size mattress which is made from high quality and durable materials. Following are the top notch materials used in producing your Nectar full-size mattress.
High vegetable base super core 5 lb support foam
5-Layer foam construction
Medical-grade Visco elastic memory foam
Tencel long staple fiber removable cooling cover
Hi core 9.2 grade transition foam
365-Night Home Trial
Rome was not built in one day and your path to quality sleep won't either. We understand that and that's why, you can avail Nectar's 365-night home trial to assess and understand if this mattress is the right fit.
Motion Isolation
Does your partner work the late shift? Or are they restless sleepers? Whatever maybe the reason, you can now enjoy uninterrupted sleep with Nectar's motion isolation property which ensures that whatever happens at the other end of the mattress, stays there.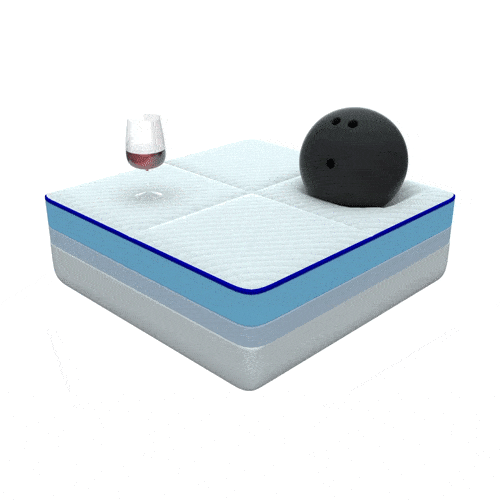 Certified
Our Nectar mattresses are certified and fulfill the CertiPUR-US® standards for, durability, emissions, and contents.
Related Articles on Mattress Sizes
FAQs
What is the ideal room size for a full-size mattress?
Thanks to its versatility, a full-size mattress can fit in almost every room, right from a small master room to your children's bedroom or guest room. As long as your room is nine by nine feet, your full-size mattress will be the perfect fit. Such rooms can easily accommodate a full-size bed dimension mattress while leaving plenty of room for your bedroom decor.
Is a double bed the same as a full-size bed?
Yes. In the U.S, a double bed is synonymous to a full-size bed and has the same mattress size. However, a double mattress does not always equate to the best choice for co-sleeping.
How is a full-size mattress different from a twin-size mattress?
A full-size mattress and twin-size mattress have similar lengths but differ in width. A full-size mattress measures 75 by 54 inches while a twin mattress has a dimension of 75 by 38 inches. A full-size mattress offers more space for sleepers in comparison to a twin-size bed.
How is a full-size mattress different from a queen-size mattress?
A queen-size mattress measures 80 by 60 inches while a full-size mattress measures 75 by 54 inches. Though you might not consider a huge difference between the length and the width of these mattresses, when combined, a queen mattress has more area and space in comparison to a full-size mattress.

Queen-size mattress area = 80 x 60 = 4,800 inches
Full-size mattress area = 75 x 54 = 4,050 inches