Difference between Twin and Twin XL – A Comparison Guide
Difference between Twin and Twin XL: Contrary to common belief, furnishing a room is a customized activity. Your idea for decorating your living room will be vastly different from your master bedroom, which will differ significantly from your kids' and guest rooms.
Guest room and children's room are usually the mid-range spaces where you are often in a juxtaposition of decorating it while ensuring there is ample space to move around. In such cases, you look for beds that serve the dual purpose, and nothing fits this puzzle better than a twin or twin XL mattress.
However, the twin mattress vs. twin XL mattress is an age-old debate, thanks to its similarities and purposes. However, there is a scope for distinction. What is the difference between twin and twin XL mattresses? How do you make the right choice? Here are some features to help you.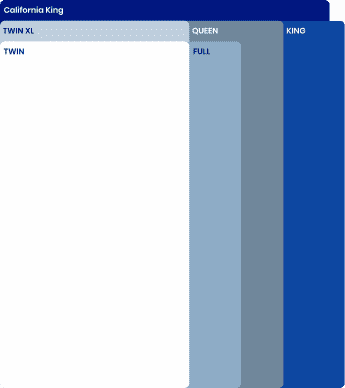 Difference between Twin and Twin XL
Though these two mattresses may seem similar, there are subtle distinctions to be made. For instance, upon comparison, one may observe a difference of 5 inches between the length of a twin mattress and a twin XL mattress. This is a huge usage driver that can change the user base of that particular mattress.
In addition to their length, these mattresses also vary in terms of usage, adaptability, usage and a lot more.
Features
Length
Width
Size and Foot Space
Affordability
Ease of Movement
Target User
Recommended Room Size
Twin
75 inches
38 inches
Comparatively Less
Affordable
Easy to move around
Kids
7 x 10 feet or 10 x 10
Twin XL
80 inches
38 inches
Comparatively More
Slightly expensive
Not easily mobile
Adults
7 x 10 feet
What mattress size should you choose?
Now that you have a bird-eye view of the difference between twin and twin XL mattresses, it only makes sense to understand this knowledge in depth to make your mattress shopping experience worthwhile.
This will not only help you save some bucks but will also assist you in choosing the right mattress size for yourself which will play a vital role to your health. After all, your sleep quality directly affects your health.
You may be interested in: Our Mattress Size and Dimension Guide is a detailed brief of all the mattress sizes in the market.

If You Prefer Twin Mattress
These are the mattresses that you will often find in dorms, children's rooms or guest rooms. In some cases, you might spot two of them in a master bedroom based on user preference.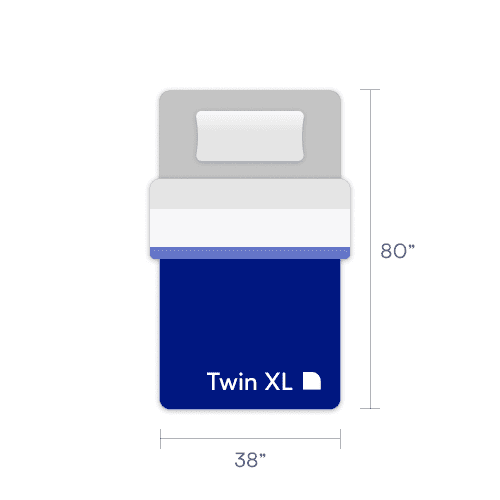 Price
If you are looking to save money, a twin mattress can be the ideal choice. However, you might end up compromising on comfort while trying to save a few bucks.
Space and Comfort
A twin bed is not exactly an ideal choice for those looking for adults looking for space and comfort. On average, a twin mattress cannot accommodate a fully grown adult's frame and even if it does, there are chances that the time spent on it will not exactly be the epitome of quality sleep.
This type of mattress is perfect for children or in guest rooms with single sleepers who are not using it permanently. Tall individuals should absolutely avoid buying this mattress because of the lack of foot space. Its narrow structure is yet another factor that restricts movement and you will wake up with severe body cramps. Definitely not a great way to start your day.
Ease of Movement
Since a twin mattress is small in size, it is reasonably easy to move it around without any special effort or obstructions. Adding the cherry on top, it is lightweight and durable (though you should consider the innerspring that can weigh a bit), which makes it ideal for someone who is often shifting homes.
Target User
As mentioned, this is a mattress perfect for young children. However, since children tend to grow up fast, this mattress might soon become obsolete. You can either use it as a spare mattress in case of guests or add it to your guest bedroom for your visitors. This way, you won't be throwing out a perfectly good mattress and you will get your money's worth as well.
Pros
Affordable
Fits almost any room size
Lightweight and durable
Cons
Limited category of users
Unless used as a spare, its usage is pretty short lived.
Limited space and comfort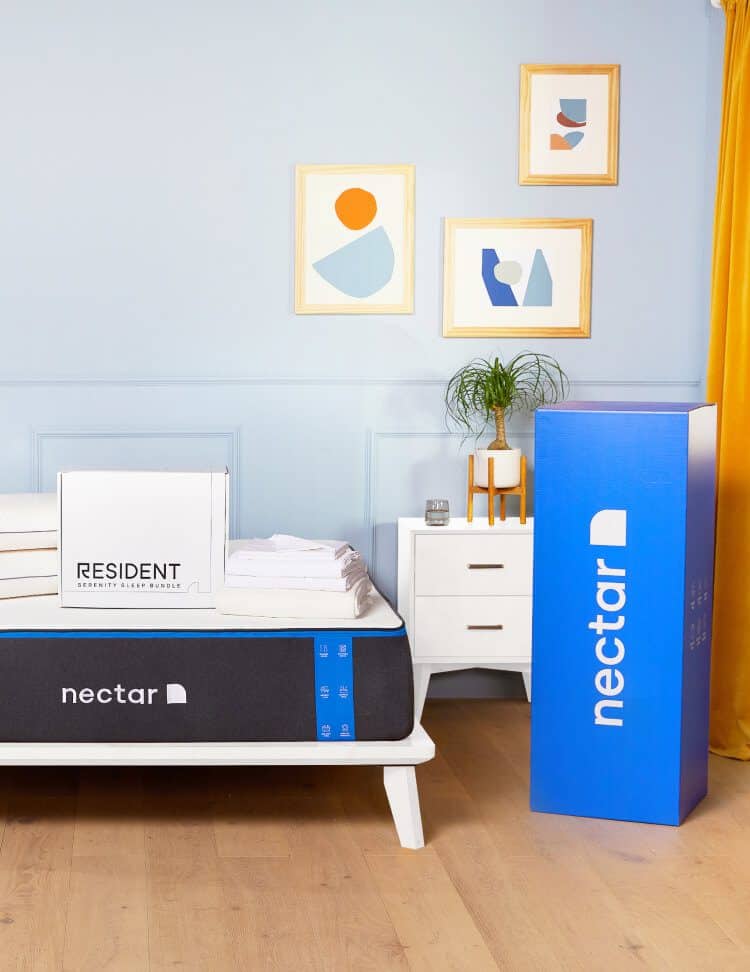 If You Prefer Twin XL Mattress
Slightly bigger than its twin counterpart, this mattress is akin to a queen mattress and is an excellent choice for individual adults.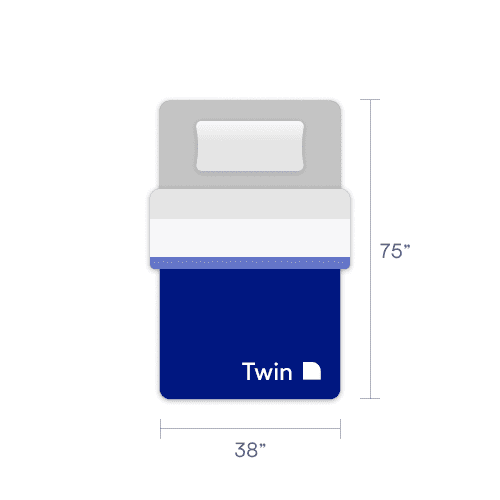 Price
When it comes to the price tag, there is no substantial price difference between a twin and twin XL mattresses. However, your investment of a few extra dollars will help your quality sleep in the long run.
Space and Comfort
Since this mattress is a good 5 inches longer than the conventional twin mattress, it invariably provides more legroom and comfort to the user. It is suitable for all, right from children to tall adults who require extra space.
You can also place two twin XL beds/mattresses together for a king-sized bed and optimize your master bedroom space. However, ensure that your room is at least 7ft x 10ft (for one twin XL mattress).
Ease of Movement
A twin XL mattress is slightly bigger and can be a little difficult to move around. It may prove tedious for those who are often shifting homes.
Target User
Thanks to its bigger size, a twin XL mattress is convenient for all, especially for taller adults looking for the legroom and space to spread onto the mattress. It is an excellent choice for growing children as well as it will accommodate them well into their adolescence as well.
Pros
Suitable for all.
More legroom.
Enhanced comfort.
Cons
Requires more space in your room.
Bed Accessories are not to shop for.
Heavy and tedious to carry.
Related: Are you looking to get rid of your old mattress to accommodate your new one? Check out responsible mattress disposal methods.
Related Articles on Mattress Sizes
FAQs
How do twin mattress fare cost wise in comparison to twin XL mattress?
Though there is not a huge gap, twin XL mattresses cost slightly more than twin mattresses.
Can I use twin sheets for twin XL mattresses?
No. A twin XL mattress is 5 inches longer than a twin mattress and the sheet won't be able to make up for that gap.
Can I buy a twin XL mattress for my child?
Though it is not a common practice, parents do purchase twin XL mattresses for their children to accommodate their growth spurt and cater to tall adolescents. This can be considered a long term investment.
Which mattress should I consider putting in my bedroom?
While many use twin mattresses for their guest rooms, it is recommended to use a twin XL mattress to accommodate your adult guests comfortably.
Can a twin XL foundation accommodate twin mattress?
No. A twin XL foundation is longer, designed to accommodate the larger frame of a twin XL mattress and will not be a snug for the standard twin mattress.