A Guide to Comforter Sizes: How to Choose the Right Size
There is nothing more painful than buying a brand-new comforter only to find that it's either too short to cover the sides of the bed or so long that it extends to the floor of your bedroom.
Comforter sizes are not standardized, which means that you could go for a queen size comforter, and it may or may not fit your queen size mattress. This adds to the already existing confusion and can lead to unwanted trips to the store.
Read on to know how to choose the perfect comforter size for your bedroom.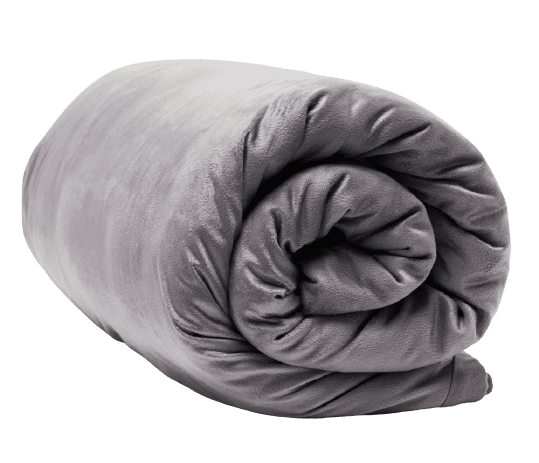 Check out the Nectar Blanket
Designed for relaxation, our blanket hugs your body with a cozy, calming feel
What is a Comforter?
A comforter is a thick and large sack of fabric quilted with fluffy fibers such as silk, down, wool, cotton, or polyester. It is thicker than a duvet and is used by 58.3% of American households.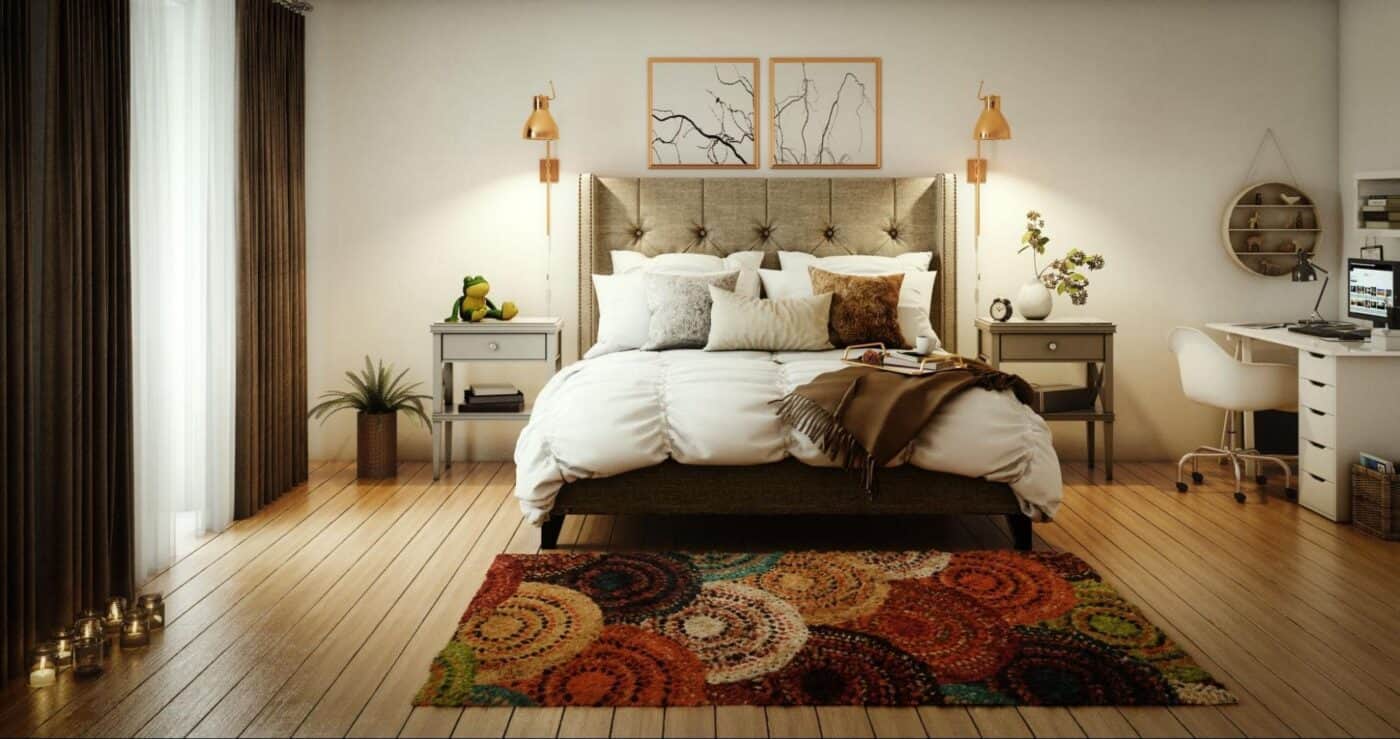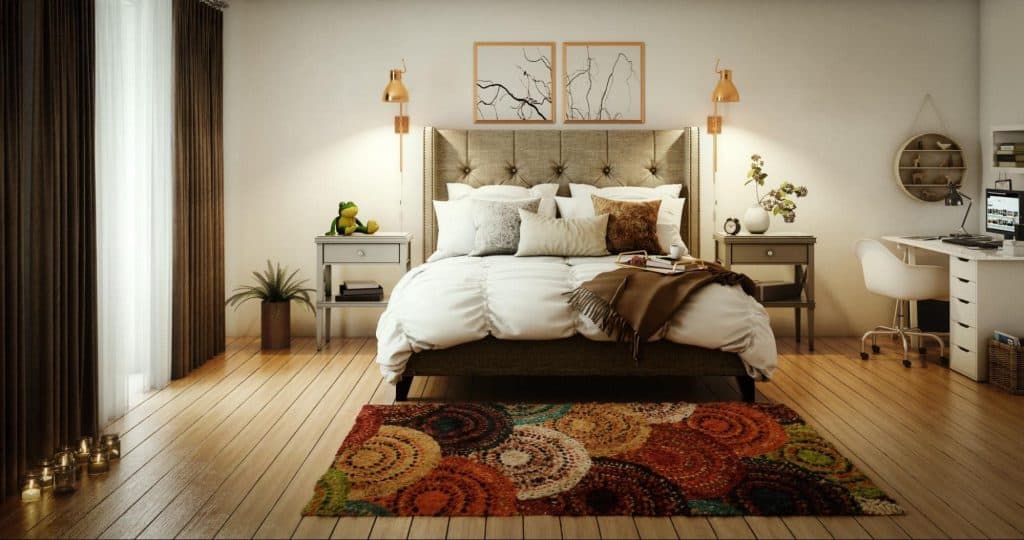 Comforter Sizes Chart
Although you find standard sizes of mattresses in the market, comforter sizes are not yet standardized.
Every brand has its own size for comforters. Let's run through our detailed comforter sizes chart and understand the approximate comforter sizes in inches for each mattress size.
| Bed Size | Mattress Measurements | Comforter Width | Comforter Length |
| --- | --- | --- | --- |
| Crib | 28 inches by 52 inches | 28 to 36 inches | 48 to 52 inches |
| Twin | 38 inches by 75 inches | 66 to 68 inches | 86 to 88 inches |
| Twin XL | 38 inches by 80 inches | 68 inches | 90 inches |
| Full (Double) | 54 inches by 75 inches | 81 to 84 inches | 86 to 88 inches |
| Queen | 60 inches by 80 inches | 86 to 88 inches | 96 to 100 inches |
| King (Eastern King) | 76 inches by 80 inches | 102 inches | 86 to 88 inches |
| California King (Western King) | 72 inches to 84 inches | 107 to 110 inches | 96 to 98 inches |
How Can I Know the Right Comforter Size for Me?
Check The Label
The easiest way to start is to check the labels attached to the bedding and your mattress size. As mentioned in the standard comforter size chart above, the queen comforter size ranges from 81 to 88 inches in width and 86 to 100 inches in length. However, some brands may label it as full comforters, which may be perfect for a queen size bed but too long for a standard full-size bed.
Add Width and Thickness
You can know the right width of your comforter by simply adding the thickness on each side. Consider a king-size mattress that is 80 inches wide and 11 inches thick: You should buy a comforter that is 80 inches + 11 inches + 11 inches, a total of 102 inches wide for it to be a perfect size. The length can be similar to the length of the mattress, as a comforter does not cover the whole bed.
Check The Stuffing
Another factor that can affect size is the stuffing. Down comforters are very soft and tend to fluff up once placed on the bed. Some comforters are labeled as oversized comforters, which means that they are bigger than the average comforter size. Oversized comforters are typically wider and will allow you to cover mattresses with pillow tops.
Make Sure The Bed Size is Similar
King bed comforter sizes are anywhere between 86 to 88 inches long and 102 inches wide, while California king comforters are 96 to 98 inches long and 107 to 110 inches wide. California king mattresses are long and narrow compared to a standard king mattress, and the comforters for either will not be a good fit for the other one.
Twin XL comforter sizes will be longer twin mattresses as Twin XL mattresses are 5 inches shorter than twin XL mattresses. Therefore, twin XL comforters cannot be used with twin beds.
Measuring a Mattress With Tape
The key to buying a perfect comforter size for your bed is to know the size of the mattress. Most mattresses will write the measurements on the label. If that is not the case, then the easiest way is to use a measuring tape.
Use a tape and look for the markings in inches. To find out the length, measure from the top of the bed to the foot of the bed. For the width, measure from side to side.
For measuring how tall or thick your mattress is, lay the mattress down and start measuring from the ground up. Stop when you reach the side of the mattress facing the ceiling. This should tell you how thick the mattress is. Mattresses are generally 90 to 12 inches thick.
UK Sizes vs US Sizes Comforter
In the UK, comforters are commonly known as duvets. However, one of the differences is that a duvet is used with a duvet cover whereas comforters are generally used without a cover.
The important thing to note here is that the size between the UK and US is different.
The table below gives a detailed comparison between UK comforter size vs US comforter size.
| Bed Size | Comforter Size UK | Comforter Size US |
| --- | --- | --- |
| Twin / Single | 53 inches by 79 inches | 48-52 inches by 28-36 inches |
| Full (Double) | 79 inches by 79 inches | 86-88 inches by 66-68 inches |
| King | 89 inches by 87 inches | 86-88 inches by 102 inches |
| California King / Super King | 102 inches by 87 inches | 96-98 inches by 107-110 inches |
Note: All measurements are in length by width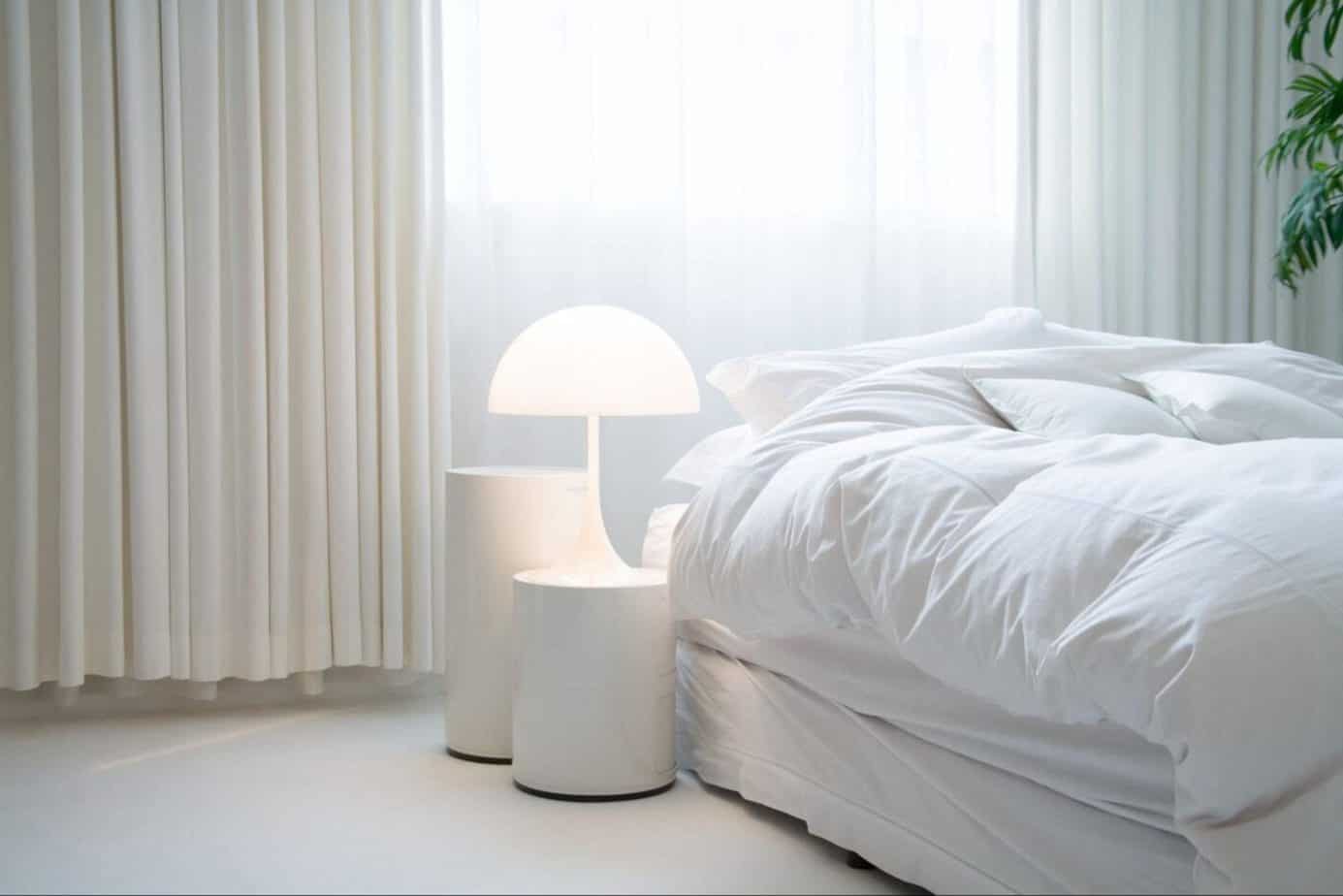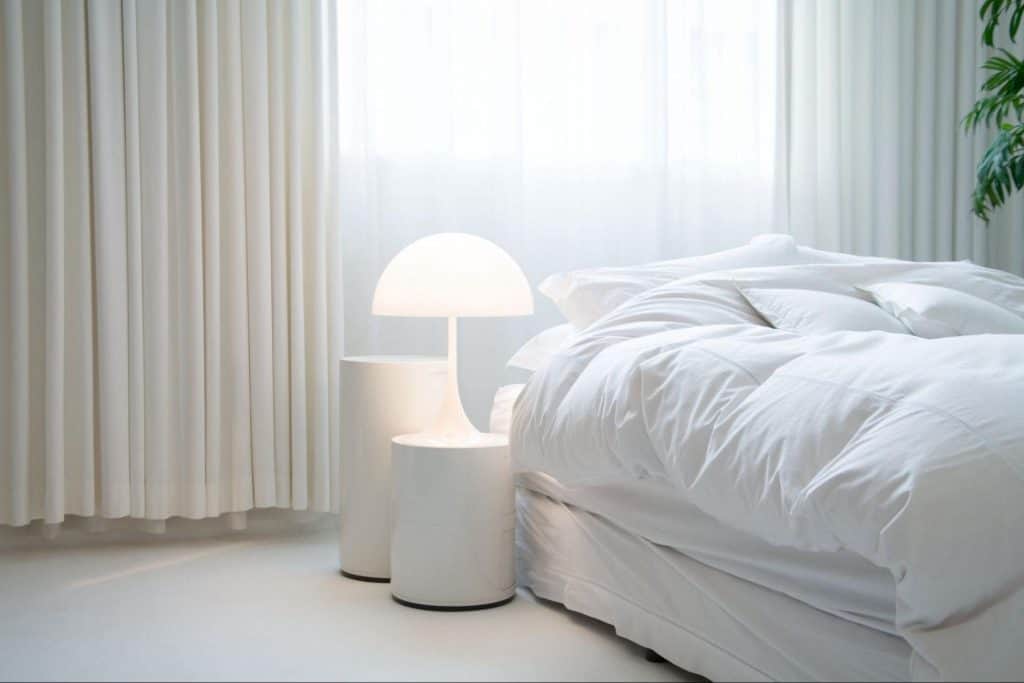 Final Note
The perfect-sized bedding will make your bed more aesthetically pleasing and comfortable for you. If your comforter is not as long as your mattress, it may lead to exposed legs for you and your partner during sleep. If it is too long, it will look oversized and get dirty faster.
Comforter size measurement requires research as different sizes are available in each brand. Follow the simple steps mentioned above, and you will surely find the perfect comforter size for your mattress.
FAQs
Can I use a king comforter on a California king bed?
The answer is No. King comforter size is approximately 86 to 88 inches in length and 102 inches in width, while California king bed sizes are 84 inches in length and 74 inches in width. This may lead to an oversized comforter that will extend to the floor. King size comforter dimensions in feet are 8.5 by 7 feet, and a California king comforter size is 8 by 9 feet.
What is an oversized comforter?
An oversized comforter has more width compared to a normal comforter. For example, an oversized king comforter measures 120 inches, while the king comforter measures 102 inches.
What are baby comforter sizes?
Baby comforter sizes range from 48 to 52 inches in length and 28 to 36 inches in width. This comforter size can be used as baby blankets, crib blankets, crib quilts, and swaddle blankets. They especially work well when used with an organic cotton filling.
What is the size difference between a queen and a king comforter?
The size difference between the king and full queen comforter is unique. While the king comforter is wider, the queen comforter is longer. The length of the queen comforter is 96 to 100 inches, while that of the king comforter is 86 to 88 inches. The width of a queen comforter is 86 to 88 inches, while that of a king comforter is 102 inches.
Are duvet cover sizes and comforter sizes the same?
No, the duvet covers are filled with comforters, and hence the sizes are different. Duvet cover sizes are almost similar to comforter sizes but with a marginal difference of 1 or 2 inches.
Are comforters and blankets the same thing?
No, there is a huge difference between the two. A blanket is a thin sheet of fabric, while a comforter has a top fabric, bottom fabric, and a filling.
What is the difference between a comforter and a duvet cover?
Duvet cover size vs comforter size is a common debate. The principal difference between a duvet cover and a comforter is that a comforter is a piece of bedding with a top layer, bottom layer, and fabric in between, while a duvet cover is a fabric that is used as a coating over an insert.
Can you wash a comforter?
Yes, you can wash a comforter. You can use a washing machine on a delicate cycle and use cool or warm water. Detergent can be used, depending on the type of comforter and manufacturing suggestions. After washing, dry the comforter on low heat. Make sure that your washing is compatible with the comforter sizes and dimensions.