California King Size Bed Dimensions – A Buying Guide
California King Size Bed Dimensions: Do you wonder how the California king size mattress got its sunny name?
The story can be traced back to a mattress owner based in Los Angeles who envisioned creating a larger than life mattress for the huge Californian homes with big bedrooms and more suitable to the opulent lifestyles of the owners who liked making a statement.
This vision led to development of a seven foot long and six weed mattress called the California king-size mattress, also known as the western mattress.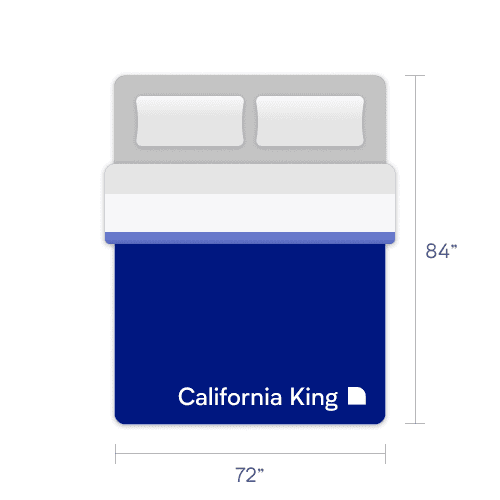 What is a California King Size Mattress?
A mattress with California King Size Bed Dimensions is infamously presumed to have a larger surface than its eastern cousin the king-size mattress but that is not true. Infact, though the cal king is longer ( 72 by 84 inches) than a king-size mattress (76 by 80 inches), it has a smaller surface area than the easterner.
King-size mattress = 76 * 80 = 6,080 square inches
Cal king-size mattress = 72 * 84 = 6,048 square inches
Fun fact: It is a mattress preferred by the famous NBA players who need longer than standard size mattresses to support their height as well as bodyweight for a good night's sleep.
California king-size Mattress Properties Chart
| Properties | California King-Size Mattress |
| --- | --- |
| Length | 84" |
| Width | 72" |
| Surface Area | 6,048 square inches |
| Compatible Room Size | 13 feet by 19 feet |
| Mobility | Difficult to move |
| Target Audience | Couples, Really tall adults |
| Other Names | Western King |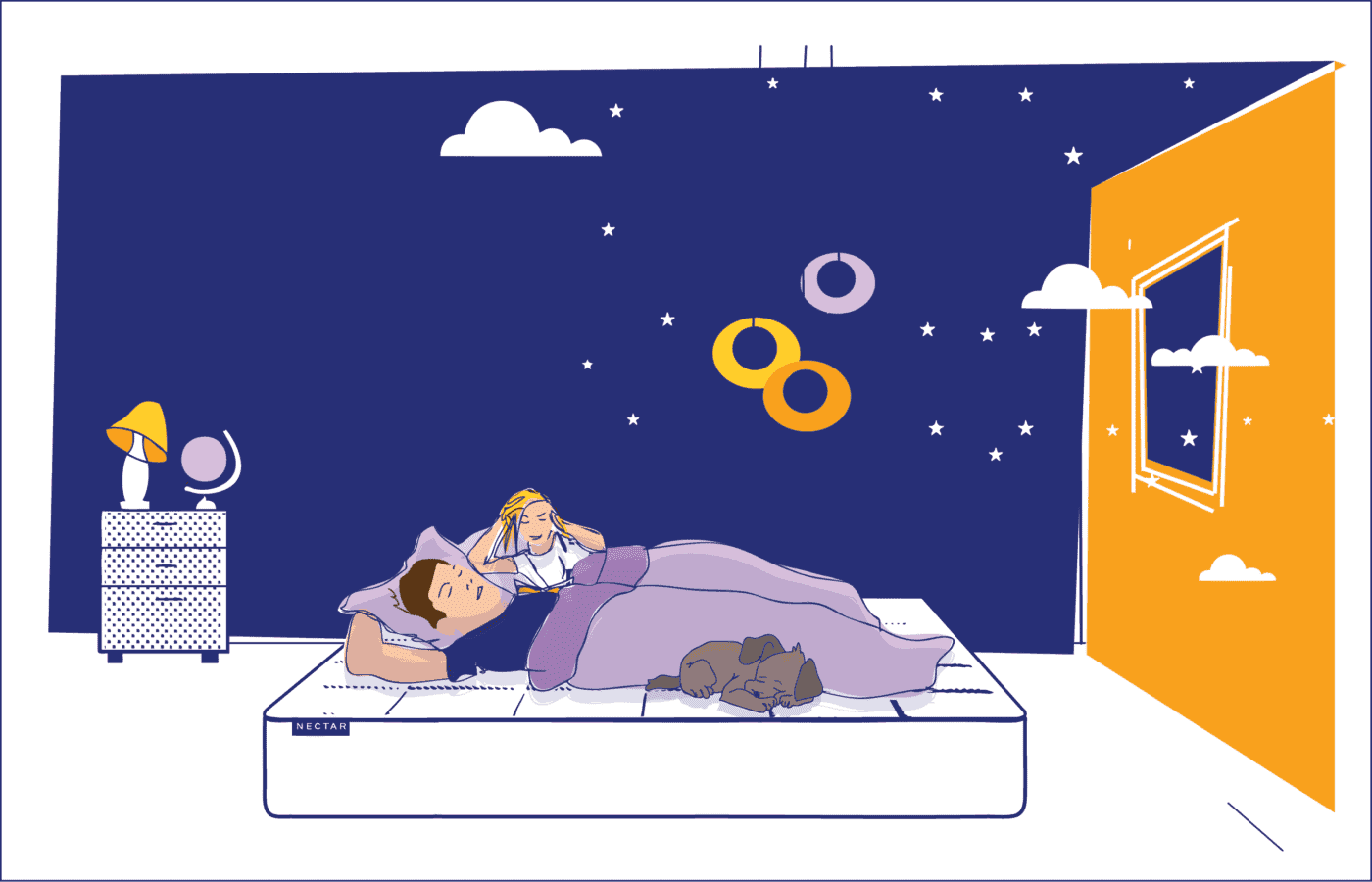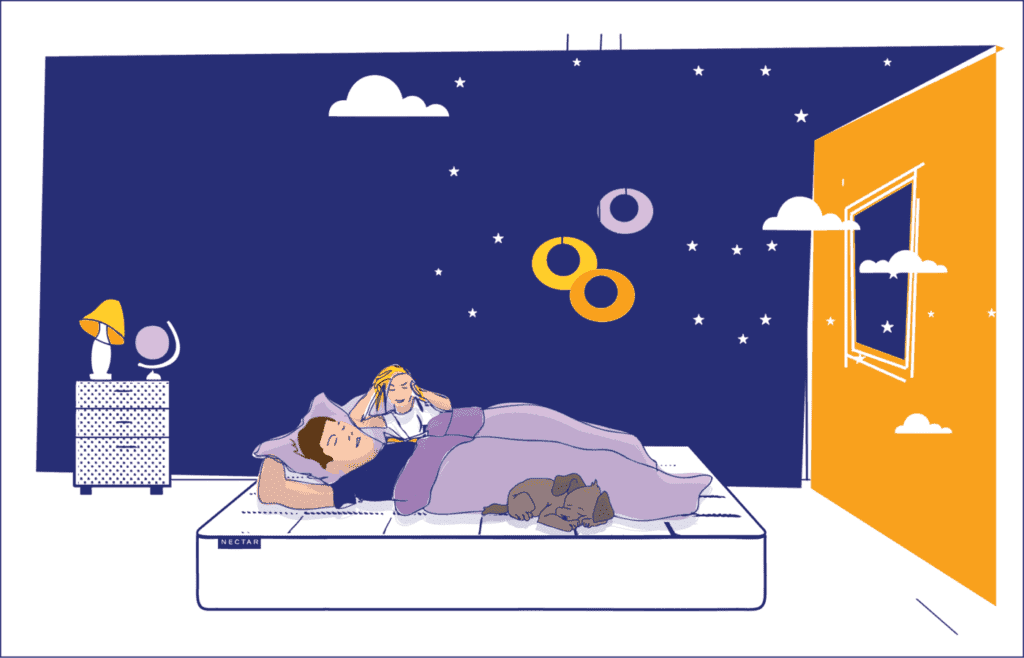 Are you looking for a California Cal-King Size mattress? Then, look no further! Check out the Nectar Cal King Mattress.
Pros of a California king-size Mattress
A cal king size mattress is supremely large, able to fit unusually tall adults, a couple and their child or a couple and their pet.
Even if you are Goldilocks, the 'big bed of papa bear' will also feel 'just right' because it has a cal king mattress on top! Like Goldilocks, you too can enjoy the many benefits that a cal king mattress has to offer.
Great for Really Tall People
As we mentioned, a cal king-california king-size bedsize mattress is the favorite among top NBA players who enjoy the extra inches in length that allows them to sleep properly on their beds without their feet dangling at one end or their head hitting the frame all night long.
Ample Space
If you are someone who likes to stretch out while asleep or absolutely need the room (like many) all through the night, going for a mattress with California King Size Bed Dimensions is the right way to go. It is larger than two twin XL mattresses placed together. So unless you are a starfish sleeper, you and your partner (if you are co-sleeping), will have plenty of room to accommodate regular body movements without cramping and also a pet if you want.
Encourages Motion Isolation
If you are co-sleeping, chances are that you and your partner have different sleeping habits. While you are able to deal with most of them, their restlessness is disturbing your sleep. A is the right option for you as its size dissipates the movement and encourages motion isolation that helps you stay unaffected by your partner's marathon activities.
Enhancing Blood Circulation
Remember how sleeping in awkward positions as a kid led to funny 'pins & needles' sensation? Well, this sensation is attributed to lack of blood flow which is very much a part of the adult human body as well. Sleeping on a california king-size bed can help your body open instead of constricting it and avoid any chances of pressure on your body and blood flow restriction.
Aesthetically Pleasing
Since this mattress was developed keeping in mind the big Californian homes, there was no compromise on style and as a result, placing this bed size in your room can amp its aesthetic levels and add a visual appeal to private space.
Give Your Pressure Points a Rest
Your shoulder blades, lower back and other regions are the pressure points that are most affected by a lumpy or small mattress as you're constricting your body to fit in the small space. This adds strain to your pressure points that leads to aches and pains in the morning.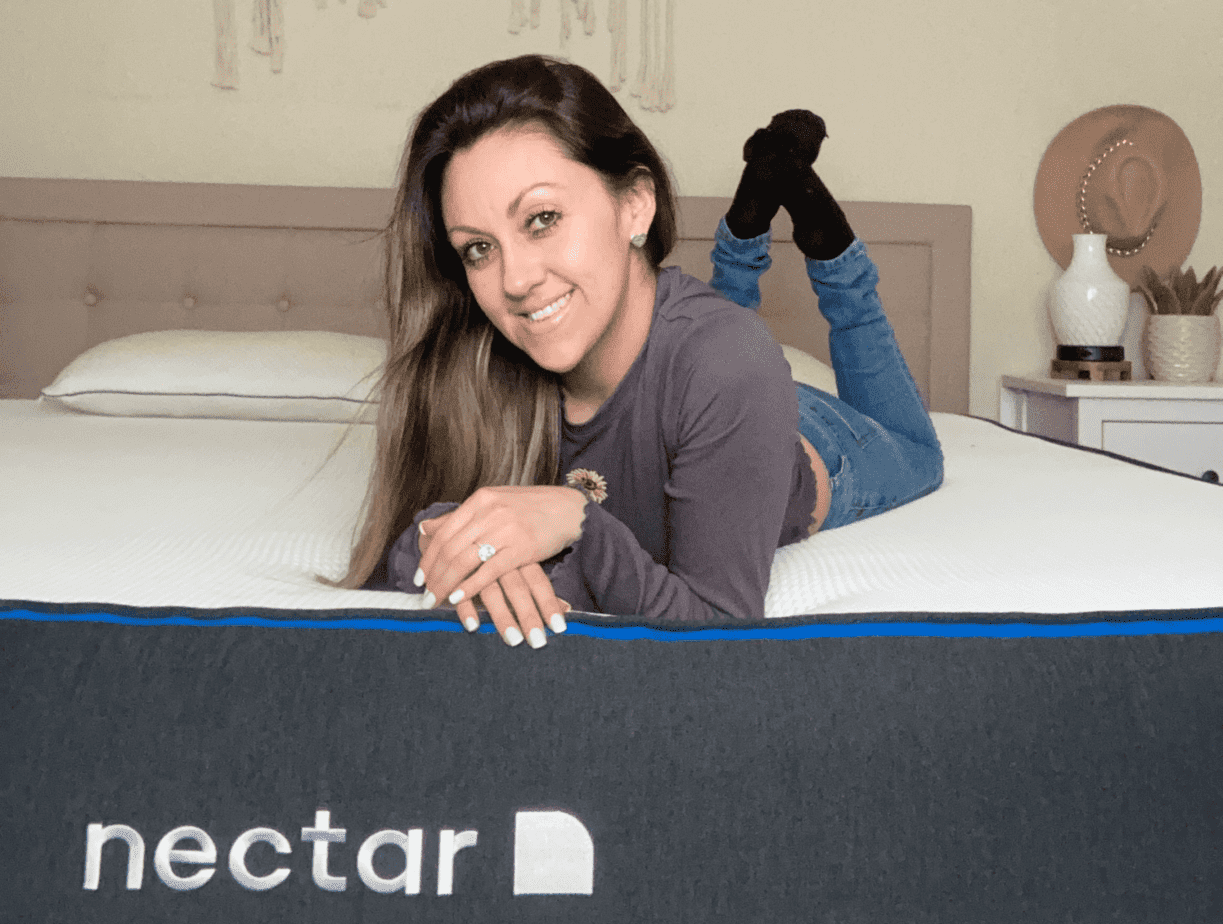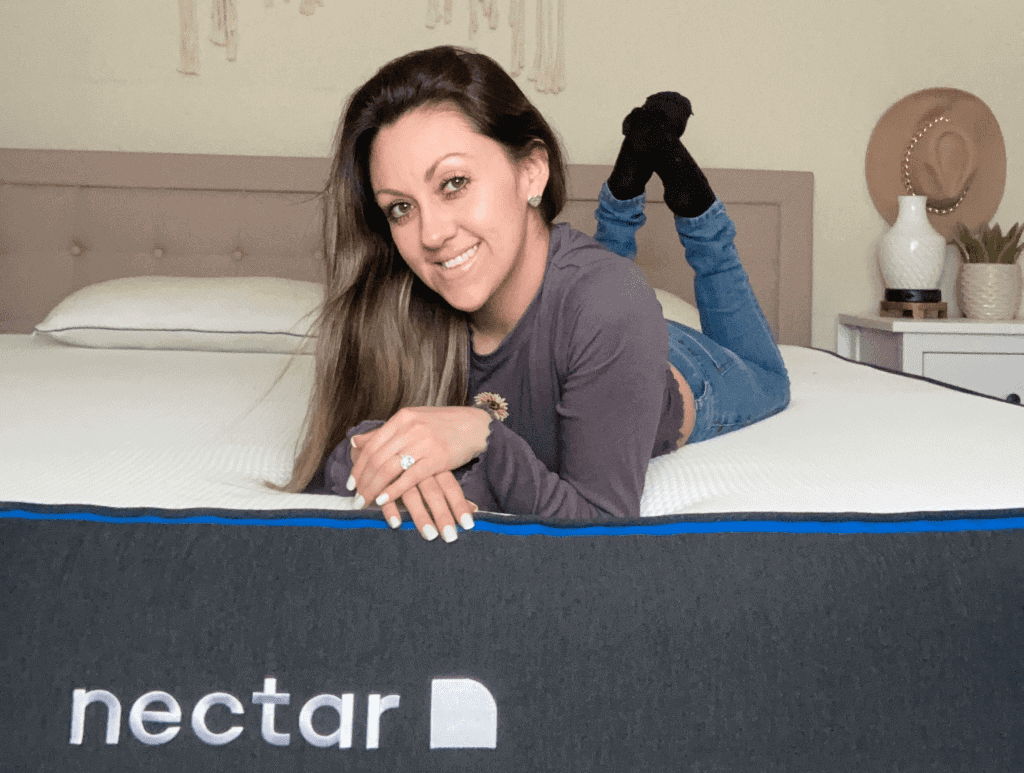 Cons of a California king-size Mattress
Even the king is not perfect. So while a California king size mattress has a lot to offer to its users, there are a few drawbacks to look out for before you make that investment.
Hard to Find Accessories
Not everyone is extraordinarily tall nor all have huge spaces to accommodate a mattress with California King Size Bed Dimensions. Since its clientele does not exactly signify a big number, its accessories are a pretty rare find.
Scores Low on Mobility
Due to its sheer size, it is really difficult to move it around, much less on a regular basis. So if you are someone who is constantly on the move and shifting homes, it is better to go with a smaller alternative as moving this big boy around will be one heck of a task!
Requires More than a Standard-Size Room
A California size bed will not fit in any room less than a 13 feet by 19 feet dimension. Although you can tweak those numbers a bit there is no doubt that your room needs to be substantially bigger than an average size room if you want to enjoy the benefits of this mattress.
Heavy on the Pocket
This comes as no surprise since a California size mattress is super long, is made from the finest of materials (considering its origin) and requires extra hands for logistics & transportation. All these extra factors cost money which makes this mattress a tad bit more expensive than usual.
| Pros | Cons |
| --- | --- |
| Great for really tall people. | A little heavy on the wallet. |
| Its great size allows the body ample space to stretch. | It is not meant for mobility and hence people who move around a lot should avoid it. |
| Since the sleeper can stretch out wide, there is no constriction of blood-flow. | Its accessories are hard to find |
| Your sleep remains undisturbed, thanks to motion isolation. | Requires a much bigger room. |
| Gives your pressure points a rest. | |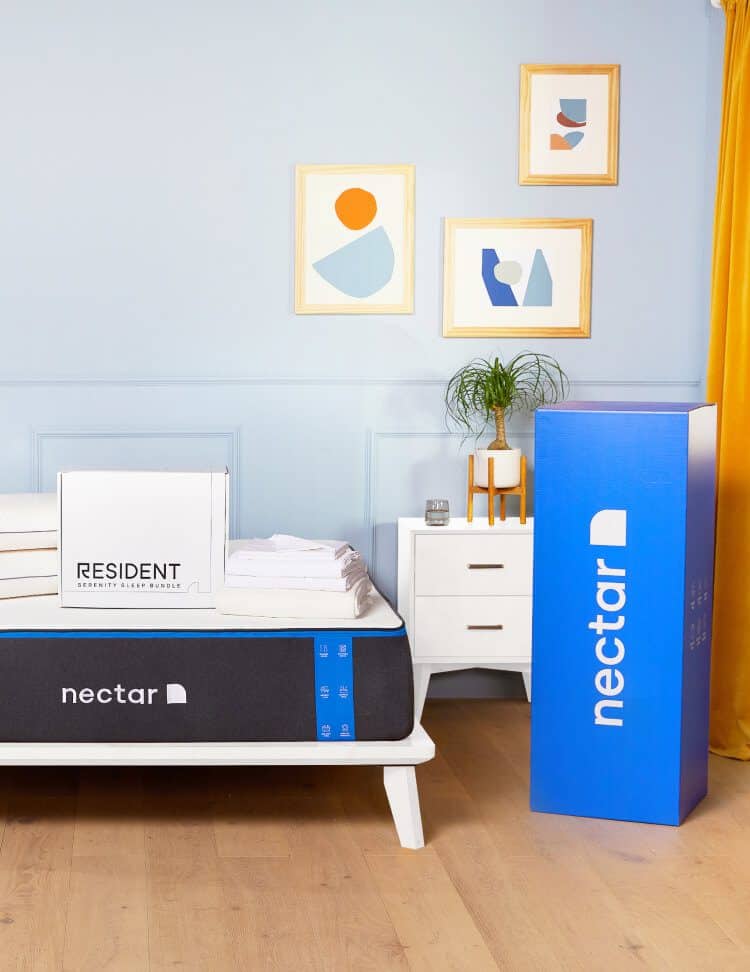 Points to Consider While Buying a California king Size Bed
Before you dive deep into your mattress purchase, here are some points you should keep in mind to avoid inconvenience in future:
Consider Your Budget
Buying a California king-size mattress is not an inexpensive affair. The size and materials can cost you a pretty penny. You can either check your budget for the same or even finance it via EMIs or credits.
Consider Sleeping Patterns & Activities
Do you sleep with a restless partner? Or, are you that restless partner? Then you can use the size of the California king-size mattress to spread the weight around and allow motion isolation to work its charm.
Consider the Room Size
Though a California king-size mattress is aesthetically pleasing, it also takes up a lot of space which can restrict movement in your room if it's not the right size. An ideal room to accommodate a California king-size mattress is 13 by 19 feet. You need to ensure that your room does not cooped up by placing this mattress.
Consider Your Shifting Activities
If you are someone who is shifting homes or on the road, buying a mattress with California King Size Bed Dimensions is not exactly a convenient option. You can make logistics easy by going for a smaller size mattress.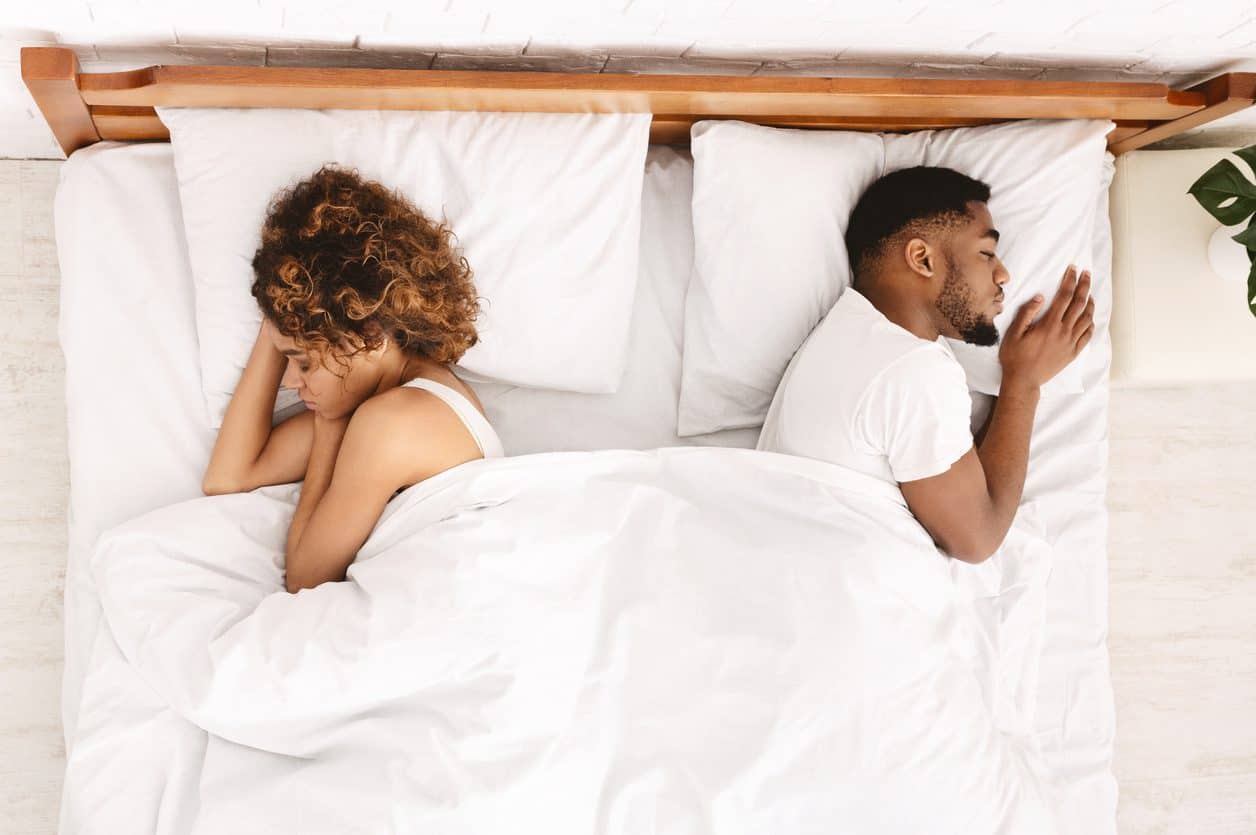 What to Look for While Buying a California king-size Bed?
Size – The most obvious things to go for first. While buying a California king-size bed, you need to check the size and also verify whether it complements your sleeping style or height or not. Assessing this parameter can help you make the right choice.
Trial Period – Spending at 1/3rd of your life on a bad mattress seems like such a waste of time. You must insist on a trial period. Ask your retailer about the trial period on the California king mattress of your choice. Life is too short to sleep on a bad mattress.
Warranty – We have established a California king-size mattress is a pretty heavy investment. Therefore, it is important that you protect your investment with a warranty period. This warranty period protects you from paying for repairs or all-together a new mattress. Certain natural and unavoidable situations can be considered for warranty.
Material – Most users are a bit heavy-weight and quite tall. This might lead to more abrasion and hence, wear & tear. However, if your mattress is durable, then you can save your mattress from premature damage.
Benefits of Buying Nectar's California King Size Bed
The nectar California king mattress goes a step beyond the conventional cal king-size mattress and offers that additional support you know you need for your sleep.
11" height – 5 Layer Premium Foam
With our premium 11" 5 layer foam mattress, we ensure that you sleep like royalty on your cl king mattress! This foam fiesta allows you to climb into your bed easily but without the uncomfortable sinking feeling. Here are the 5 layers that make your Nectar cal king mattress super comfortable.
Adaptive Hi Core Memory Foam: Your mattress adapts to your body frame for greater support
Quilted Memory Foam Mattress Cover: The feathery soft and cozy top layer for the cloud like comfort.
Base Layer: Stay rooted with the base layer that regulates your mattress's movement.
Gel Memory Foam: Experience the smooth top sans the lumpy bulges that can strain your body.
Bottom Mattress Cover: Do not slip away and stay put.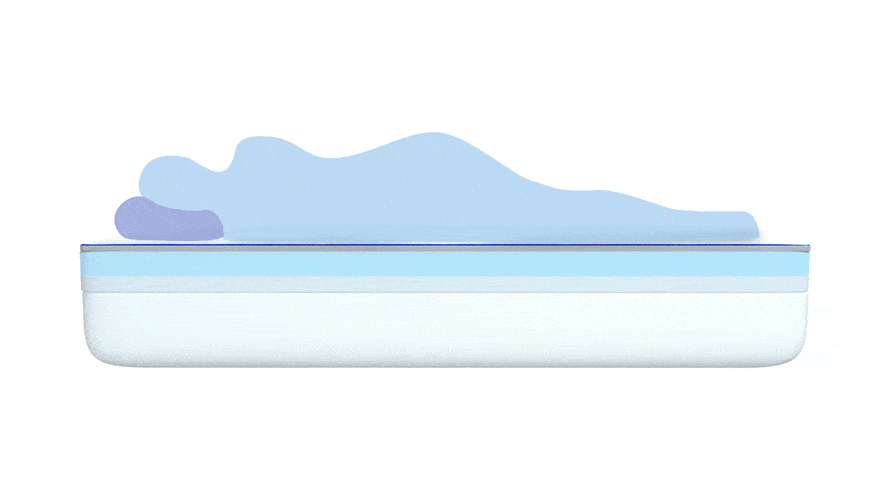 Motion Isolation
Have a restless partner? Cancel the movement with nectar's motion isolation property and get the uninterrupted sleep you deserve.
365-Night Home Trial
Do not let uncertainties plague your mind. If you buy a nectar cal king mattress, you would be entitled to a 365-night home trial, just to make sure that you love the mattress. We are sure you will.
Quality Construction Materials
Your nectar is the right and long-lasting investment. Your mattress stays durable, thanks to the following high quality construction materials.
Medical-grade Visco elastic memory foam
Tencel long staple fiber removable cooling cover
5-Layer foam construction
High vegetable base super core 5 lb support foam
Hi core 9.2 grade transition foam
Feels Just Right!
With a firmness scale of 6.5, a nectar cal king mattress is neither too soft nor too firm. This sweet spot helps you get that good night's sleep without sinking in or an uncomfortable sensation.
Keep it Cool
Keep your bed from becoming a sauna with the uber cool nectar cal king-size mattress which allows continuous air flow through the layers, ensuring that you and your mattress remain healthy and fresh. Moreover its gel layer also contributes to the cool factor and helps to sleep at an optimum temperature.
Certified
We fulfill the CertiPUR-US® standards for emissions, durability, and contents.
No Pressure
Say no to backches and strains as the nectar cal king mattress helps you stay upright and does not apply any pressure on your body.
Forever Warranty
Keep your mattress and your investment with nectar's life-long warranty.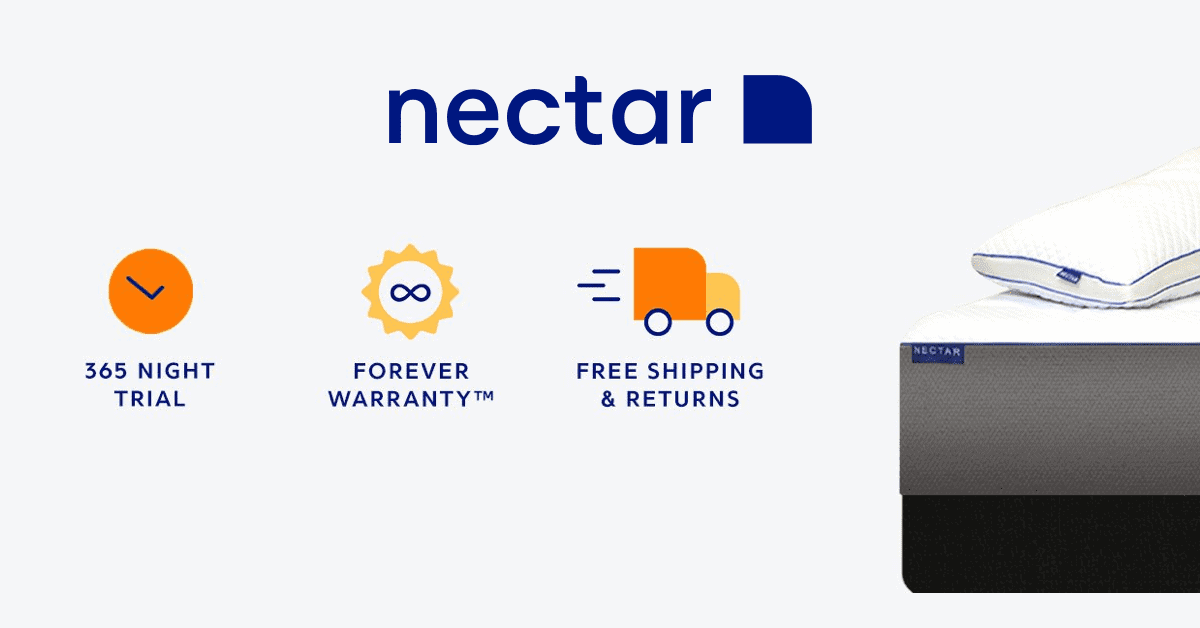 Difference Between a Regular Nectar and Nectar Lush king-size Mattress
Nectar Lush Cal King Mattress
The Nectar Lush cal king mattress is an upgrade over the regular mattress experience and offers the following luxuries not available elsewhere:
It is a soft yet hardy 12" layer made of premium materials and foam. The top layer is 3" tall comprising phase change material while the subsequent layer is the 2" transition layer. The base layer comprises standard supportive polyfoam.
Its phase changing material in the top layer supports dual-action cooling.
Superior support and pressure-relieving features.
| Nectar Type | Mattress Type | Foam Layer Height | Cost | Firmness | Ideal Sleepers |
| --- | --- | --- | --- | --- | --- |
| Standard Nectar Cal King size | Regular | 11" | $899 | Medium-Firm | Tall adults, couples without starfish sleeping position |
| Nectar Lush Cal King size | Luxury | 12" | $1599 | Medium-Firm | Tall adults, couples without starfish sleeping position |
Related Articles on Mattress Sizes:
FAQs
Do two twin XL mattresses make a California king-size mattress?
No, two twin XL beds will make a standard king mattress.
Is a split king mattress a California king mattress?
Yes, a split king mattress is a California king mattress but with a split in between the two members.
What is a super king bed?
A UK super king size bed measures 6'0" x 6'6 and is generally smaller the American king size mattress that measures upto 6'4" x 6'8"
Is a Cal King bed bigger than Alaskan bed?
The Alaskan king mattress is square shaped and 24 inches longer than the California king size mattress, making it the largest of the category.