When Is the Best Time to Buy a Mattress in 2022?
A mattress, however good, cannot last forever. Over time, it tends to weaken, show wear and tear, and has visible sagging. This can create discomfort and motivate you to buy a new mattress. You may think that buying a mattress has nothing to do with the time of the year, but it has everything to do with it! May to September is considered the best time of the year to buy a mattress.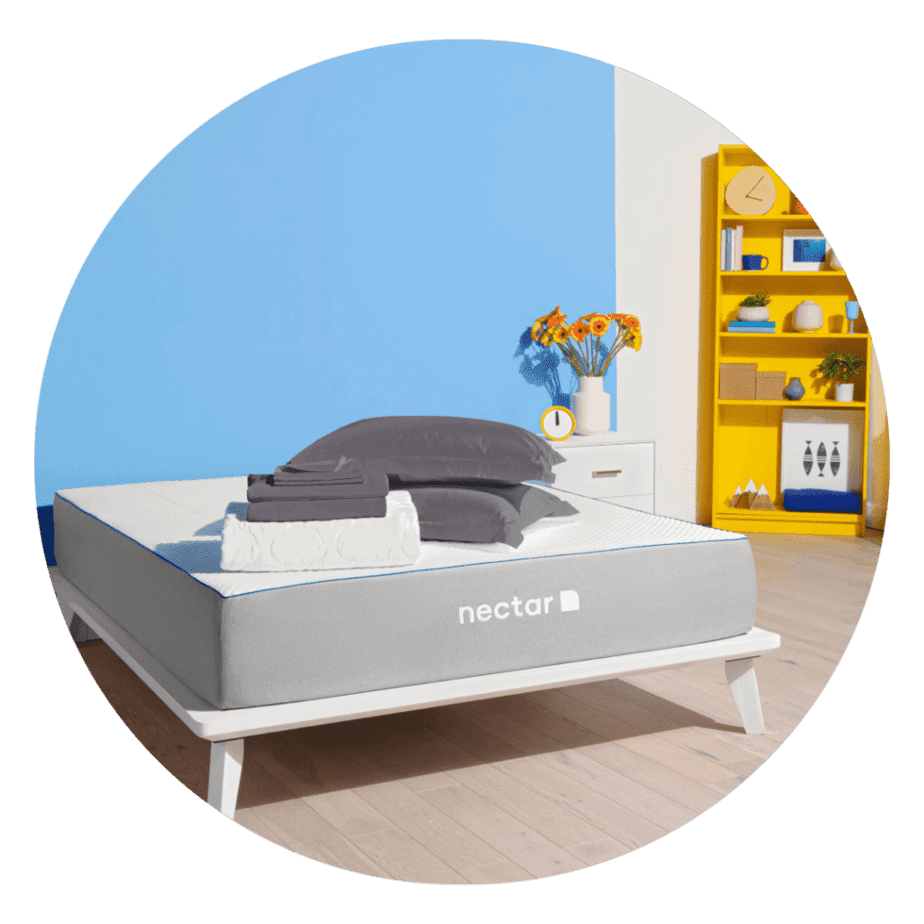 Check Out the Nectar Mattress
Premium memory foam mattress hugs your body and keeps you cool

How Does the Time of the Year Affect Mattress Price?
Most manufacturers come out with new batches of mattresses around May/June. Around this time, they need to sell off the previous stock to make room for new mattresses. This is when you can buy the mattress you were eyeing for a long time at a great discount. You'll sleep peacefully knowing that you got a great deal on the mattress.
This is when you can avail of great deals online & offline.
Best Time of the Year to Buy a Mattress
Target Early Spring & Late Winter
May is the best month to buy a mattress. The new batch of mattresses usually hits the markets around June. You'll see that from May the stores start running sales. Memorial Day also falls in the last week of this month. Hence, the sale season is extended even more.
The irresistible deals make this time of the year perfect for purchasing mattresses online or offline.
Look Out for Holiday Weekends
The Holidays are not only the time to be merry but also engage in some smart shopping that can help you save a penny.
Black Friday
The master of all sales, Black Friday is the time of the year where you have the chance to buy stuff at a substantially low price. However, be ready to fight the throng of shoppers that are there to get similar deals like you.
Memorial Day
The last Monday of May, Memorial Day accounts for a huge sale day for brick & mortar stores and is one of the biggest sales of the year. This sale season is usually there to clear out the old products and make way for the new inventory.
4th of July
Enjoy your freedom from expensive mattresses as many sellers use this holiday to bring in big discounts.
Veteran's Day
Since this day falls just before the famous Black Friday, these sales make way for new products that allow you to purchase some really good mattresses at an affordable price.
Columbus Day
Columbus Day is not too far from Labor Day and Black Friday and usually falls in the lull period of mattress retailers. A sale on this day can be a sweet deal for you as a customer.
Labor Day
Falling on the first Monday of September, Labor Day is a classic 'The Time of the Year' timeline for retailers. Sales are advertised in advance and the discounted rates are there all throughout the long 3-day weekend.
New Year's Day
With Christmas and Thanksgiving over, many retailers find themselves with more mattresses than they would like to handle. In order to sell off this inventory, New Year's Day can be a great step.
You will find deals throughout the year but the holiday deals are exclusive.
The plus point of purchasing a mattress during these holidays is you not only get the old stuff at discounts, but new and fresh pieces are also available at discounted prices.
Check Online deals
Online stores also come up with exciting deals during this time of the year. Chains or independent dealers both come up with amazing offers online. You will have most dealerships available on various platforms to shop from.
Cyber Monday
The immediate Monday after Black Friday is known as Cyber Monday. Right after Thanksgiving, this sale day offers incredibly low prices on online products which you can shop from the comforts of your home.
Amazon Prime Day
A day exclusively made for Amazon Prime members, this day has pretty sweet deals for its customers. Started with earmarking Amazon's 20th anniversary in 2015, Amazon Prime Day was more than a celebration and was a huge hit for the company. You can order the mattress of your choice online at the one global day event.
How to Buy a Mattress? – Brick & Mortar vs Online
There are some things to keep in mind before you purchase a mattress. While you might like to buy things online, try to visit the store physically if you can to feel the mattress and know what size you need. Before you buy a mattress, you should be aware of the size you are looking for, the budget, and your preferences.
You can refer to a mattress buying guide that can help you find the perfect mattress for you.
Mattresses are available online and offline as well but each option with its set of pros and cons.
Online
One of the perks of shopping online is that it usually has lower prices for mattresses compared to a brick-and-mortar shop. With low rentals and high competition, online deals generally end up being better than most physical stores. It encourages companies – big or small to set foot in the market, helping them to cater to a larger chunk of customers and giving the customers more options to choose from.
Pros
Can easily compare mattresses online
Availability of great deals, discounts & offers
Competitive prices
Can choose from a wide range
Saves a lot of time
Easy home-delivery options
Cons
Cannot try before buying
No personal assistance
Return and refund can become a problem
Can be a hasty decision you may regret
Brick & Mortar
If you like the idea of trying things out before buying, then brick-and-mortar would be the best choice for you. You'll get the whole experience and feel of the mattress before you decide to buy it. Although the prices won't be as low as online stores, you'll get the one thing you won't get online – the physical satisfaction and experience.
Pros
Try before buy experience
Personal assistance
Quality assurance
Can explore store policies
Cons
Pushy salespeople
Difficulty comparing mattresses
Priced higher than online stores
Restricted In-store test
Things to Consider Before Buying a Mattress
You step into the store or search online and see a million options. Confused, you wonder what mattress to buy. Before you hit the buy button or clear the bill, here are some tips that can help you make the right decision.
There's always someone you can approach with all your questions. And asking the expert won't do any harm to you. You can chat with an expert online or chat with a salesperson in-store to know the best option out there.
Look online before buying
If you want to get the best deal, have a look online. Many manufactures and stores have competitive prices only online. You can choose the mattress you like in the store and check online to see if you can get a better deal.
Good things do take time. If you want the best mattress, you must keep an eye on the good stuff. Who knows when a sweet deal is waiting for you around the corner?
Modern mattresses can get quite expensive with their latest technological inclusions. This might burn a hole in your pocket. Set a budget that works for you and find the best option. You don't really need the absolute latest development to sleep well at night.
Good things come to those who wait. You might be eyeing that mattress for a long time, and guess what, you just got lucky! Companies tend to have huge sales around holidays. Check the calendar before you hit the buy now button.
Right before the new set of mattresses hit the shelves, the stores offer huge deals on mattresses. This could be a great time to save big on a mattress.
FAQs
When is the worst time to buy a mattress?
The worst time to buy a mattress would be just after a sale ends in December. Most companies will have limited stocks available around this time which may restrict your choices.
Should you buy a used mattress?
It is advised to buy a fresh mattress to ensure maximum comfort. A new memory foam mattress will adapt better to the contours of your body and sleeping style as it does not have wear and tear. Used mattresses can have some sag and wear that can make them uncomfortable.
What holiday is the best time to buy a mattress?
While every holiday has its charm and offers exciting deals and offers, the Black Friday Sale remains the best time to buy a Nectar mattress.
When to replace the mattress and buy a new one?
The ideal time to change a mattress would be after 5-7 years. When your back hurts, and your comfort is compromised, it's time to get a new mattress.
Though this should be a reason enough, here are some tell-tale signs that you might need a new mattress:
It is more than 7 years old.
It has gotten lumpy and unshapely, especially from the middle.
Instead of feeling refreshed, you wake up with aches, sores, and bruises.
Your mattress is sagging from the middle.
You can smell some nasty odor wafting from the mattress surface. This is a sign of a bacterial infestation that can affect your overall health.
How much should a good mattress cost?
A regular queen-size mattress can cost anywhere close to $899. The price varies with sizes, brands, and the material used.
Can you negotiate mattress prices with online brands?
Most probably no. Online stores offer some of the most competitive prices, and will These mattresses are already sold at competitive prices and have some of the best deals.