Best Time To Buy A Mattress
ORDER NOW AND GET 3 GIFTS WITH YOUR PURCHASE
When is the Best Time to Buy a Mattress in 2022?
When buying a mattress, it is not easy to list down the affecting factors. There are lots of points to consider - like size, material, size and the shelf life, to name a few. In fact, you should change your mattress every 7-10 years.
While selecting a mattress based on their size and comfort is subjective, another parameter can help sleep well while knowing that you have saved money. Now, wouldn't you want that?
Your smart mattress purchase depends on the time you buy a mattress. Allow us to help you stipulate the best time to buy a mattress in 2021.
What is the Best Time to Buy a New Mattress?
We can classify the best time of the year to buy a new mattress into an online experience and offline experience - relevant to brick & mortar stores.
These establishments are more influenced by the holidays and other factors. The following timelines can be considered the best time to buy a mattress. Wondering if you can get the Nectar mattress in a store? Of course, you can! Check out the Store Locator to find the Nectar near you.
Nectar always have something special for you, checkout the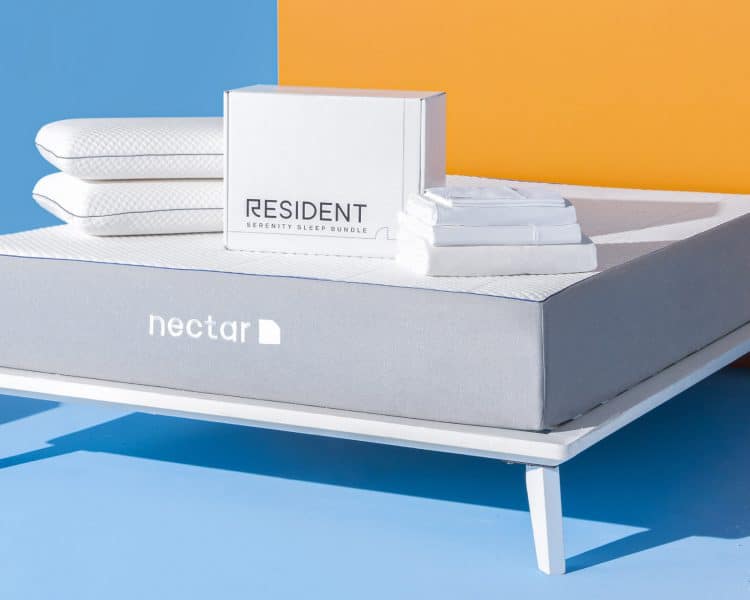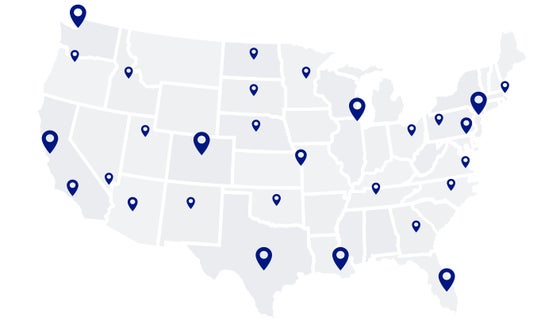 Find your Nectar Mattress in a Store Near You
Want to try Nectar in person? Now available in
over 2000 stores.
Online deals are the recent addition to the sales experience that allows consumers to enjoy the benefits of a sale from the comforts of their home. Here are some annual online sales that can help you save your hard earned money. Nectar is always striving to get you the best deals ever! Keep an eye out on the Nectar Homepage and find the deal that suits you most.

Buy your Nectar Mattress Online and Access the Best Deals
Online Deals Vs. Offline Deals
Now that we know that varied online as well as offline mattress deals, what is the difference between the two that determines the best time to buy mattress? Let's find out.
The world has gone online with all items available for you at the click of a button. From big companies to small, all have bought a place in the online world in order to reach out to a larger set of audience.
Shopping online has a lot to offer. Thanks to the constant competition, online prices are much lower than their original counterpart of the brick and mortar stores.
Companies are trying to set their foundation to cater to a global audience that mandates them to bring out a price model that will be suitable to all.
In addition to low price, its instant logistics delivers the products right at the doorstep. This allows them to reach customers across the world unlike the limitations posed by brick and mortar stores.
The best part about a physical brick & mortar store is the hands-on try it yourself technique. Since a mattress is subjective to each person's comfort, it is better to try it out before taking the final call. In physical stores, you can try your mattress...
in real time, feel its texture, smoothness and other sensations that make it worth the purchase. However, since it is in a physical store where they are paying rent and other bills, you will end up paying the full price.
Why should you buy a Mattress?
Buying a new mattress is mandatory for a good quality sleep and therefore, for good health. Though this should be a reason enough, here are some tell-tale signs that you might need a new mattress:

Look no further!
Find coupons and get best deals on your Nectar products
There is nothing called 'too- much saving', right? Here are a few extra tips from our magic cauldron to help you squirrel away that extra cash during your next mattress purchase.
Best time to buy Nectar Mattress
The Nectar Memory Foam mattress is without a doubt, one of the best mattresses to suit your adjustable bed frame. The Nectar mattress is flexible enough to move with your bed frame and it also provides ample support to your body.
Nectar Memory Foam Mattress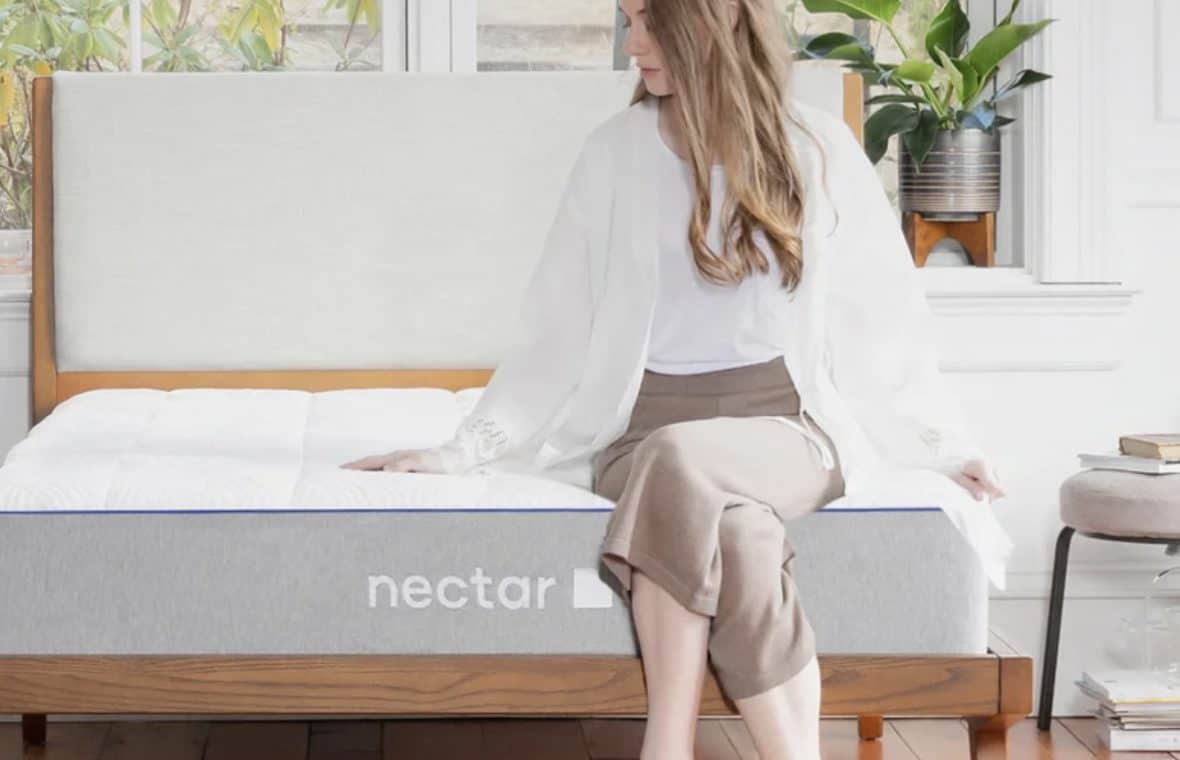 Premium memory foam mattress hugs your body and keeps you cool. Free shipping and free returns, and 365-night Home Trial.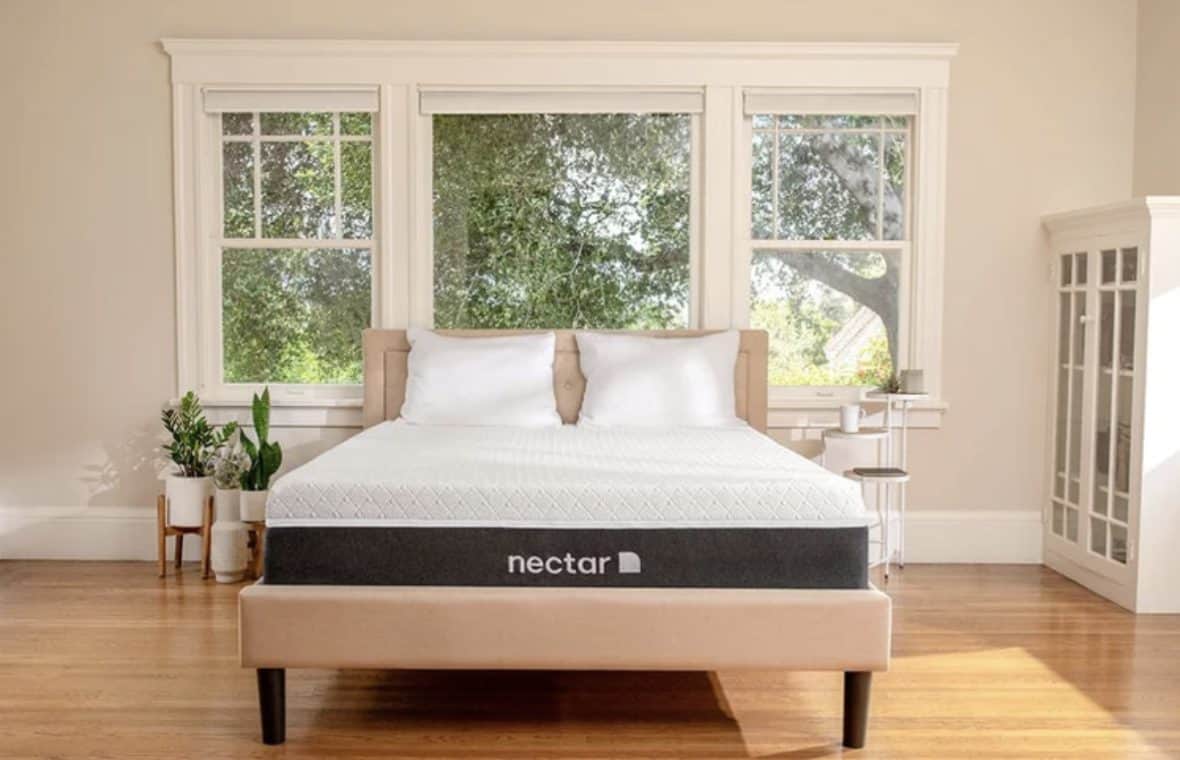 Redefining deep sleep with dual action cooling, superior support and lofty feel, the Nectar Lush is 12" of premium layers engineered for your best rest.
Sign-Up for Exclusive Deals and Promotions
(Terms & Conditions Apply)
Frequently Asked Questions
While every holiday has its own share of sale delight, shopping during a Black Friday sale can really really help you save money on your mattress.
Patience is a virtue which can be implemented on mattress shopping as well. Keep an eye on all upcoming sales, start early and visit as many stores (online and offline) as possible to create a comparison chart in your head and get the best mattress at cheapest rate.
No. These mattresses are already being sold at a much lower price than their original cost. Keep an eye out for sales and coupons and get the best deals possible.
What customers are saying about Nectar Mattress in a Box