Why Choosing the Best Mattress for Sex Can Make All the Difference
Best Mattress For Sex – When shopping for a new bed, we're presented with all kinds of options: memory foam, traditional foam, hybrid mattress, innerspring, and hybrid mattress, it can be so hard to choose a mattress—even if you weren't factoring in extra-curricular activities.
Sex and sleep have a few considerations in common: feel, pressure, and bounce can be important when figuring out the best mattress for your (sex) life. Fortunately for you, we've got the breakdown on the best mattress for your intimate moments.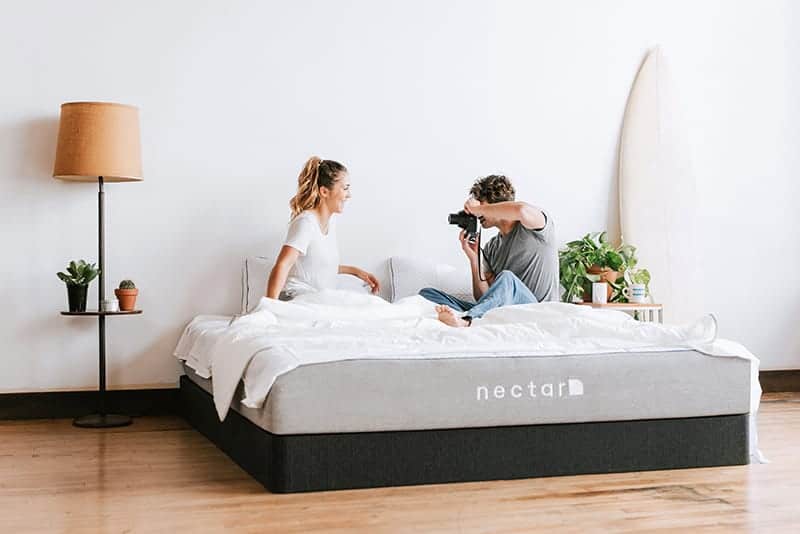 Memory foam is like a relationship that starts off amazing and stays that way forever. And it's a smart option if you're looking for good sleep, help with pressure relief, minimal noise, and edge support (that's how much the mattress bends at the edges, and memory foam tops the list). Memory foam has an excellent, cradle-your-body kind of feel, and the new types of memory foam, have the added benefit of helping you stay cool when things start heating up. It doesn't have the bounce factor of an innerspring mattress (more on that below). But what it loses in bounce it makes up for in comfort. You and your partner will love rolling around on the plushness, and falling asleep after will feel oh-so relaxing.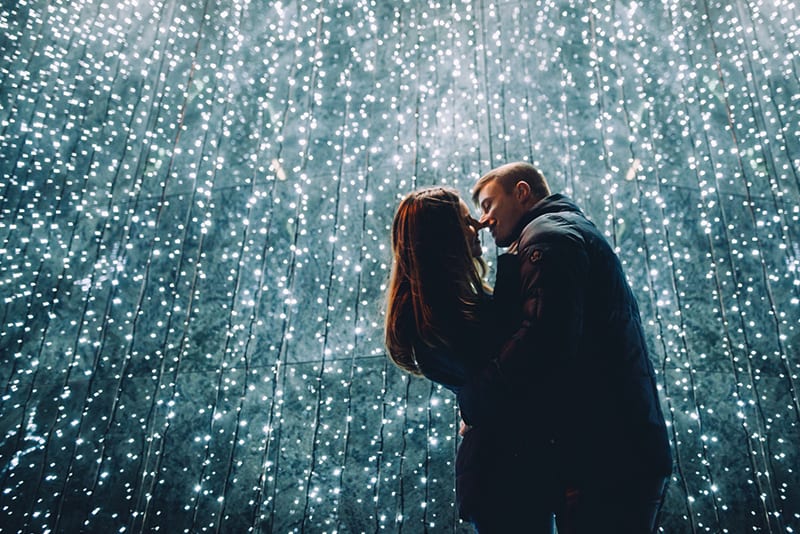 It might not have the best edge support or pressure relief for sleeping, but an innerspring mattress does have one aspect that can make sex more enjoyable: Bounce. An innerspring mattress is a good option for the couple who has a bit more of an aerobic love-making style and doesn't mind switching out their mattress more frequently. The feel is good for a little while — and the squeaking noise can be fun, but this mattress isn't likely to last long-term.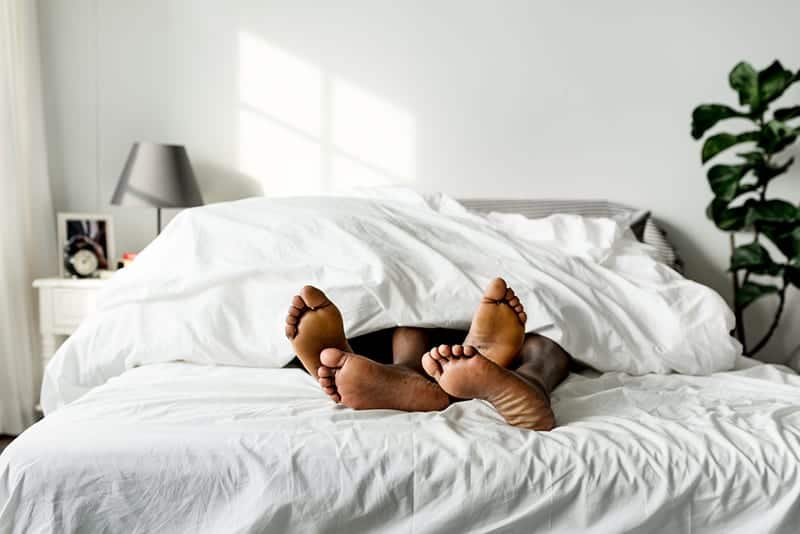 Latex is the next step up in price point from a typical foam mattress and is made from 100 percent pure latex with no other artificial foams added. It has all the benefits of other foam mattresses, like body contouring comfort and edge support, but latex mattresses tend to be more durable compared to other types of mattresses, a major bonus for couples with high libidos. A latex mattress can last your entire lifetime, so you might want this one for the partner you plan to be with long term.
TRENDING NOW: Did you know, there's a correlation between how you sleep and the health of your relationship. Read more.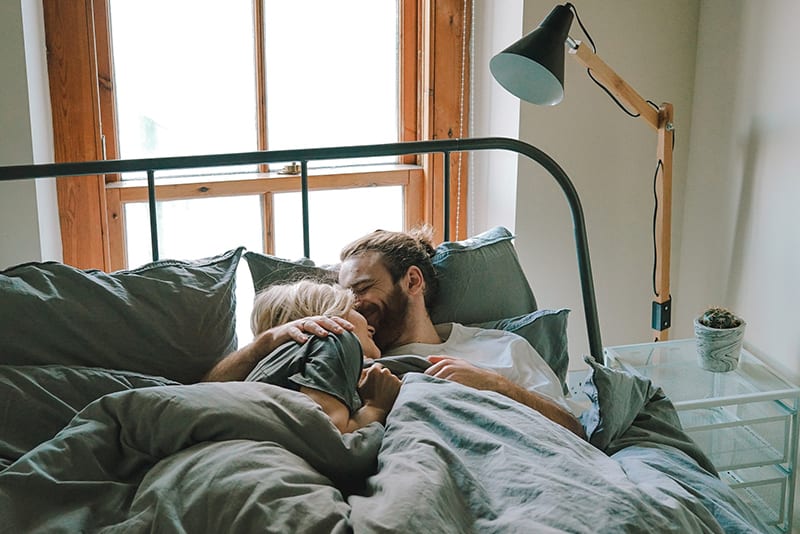 Hybrid mattresses are newer to the mattress game and tend to be pricier than regular foam. They're made from a mix of foam and pocketed coils that combine the contouring of foam with the support and bounce of innerspring. As any couple knows, the best sex requires a hybrid approach, incorporating the things you both like. The hybrid mattress was made with that theory in mind.
Remember the best mattress for sex will also be the bed that helps you get the most sleep. Getting adequate rest every night can help revitalize even the stalest relationship. No matter what kind of mattress you end up choosing, focus on sleep first, and great sex won't be far behind.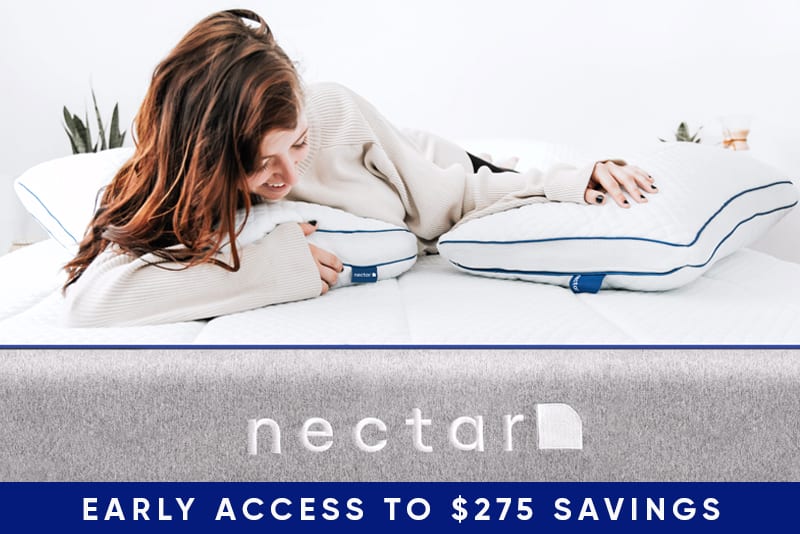 Take $125 off any mattress purchase PLUS we'll include two free Nectar pillows ($275 value).

Try Nectar risk free for a full year. If you are not 100% happy, we will pick up the mattress for free.Learn more ›

We guarantee Nectar for as long as you own the mattress. Forever means Forever.Learn more ›

Your Nectar mattress will be delivered free of charge in a reusable bag with handy straps.Learn more ›
Waking Up Pain-Free!
I wake up pain-free! I love my new mattress! Setup was easy – I was able to do it myself. From Day 1 I've been waking pain-free for the first time in years! And I'm able to sleep on my back – something I've been unable to do on other mattresses (including Sleep Number) due to a herniated lumbar disc. I couldn't be happier
Stephanie A.St. Paul, MN, 23899
My Back Quit Aching
Great support. My back quit aching the first night on my Nectar mattress. It has only been a few days and I give it 5 stars. The mattress conforms well to my body position and I find that I am not rolling from side to side as often as I did with my old mattress.
Kevin W.Utah, 20933