Ideal Bed Height and Why It Matters
The average person needs a bed that is 25 inches above the floor, including the frame and the mattress. However, multiple factors determine the ideal height of a bed from the floor; your height is one of them. 
This guide covers all you need to know about bed frame height, sizes, types, and how you can choose the right one for yourself.  
Factors to Consider While Choosing a Bed Height
The easiest way to test if your bed is the right height is to sit on the edge and check the alignment of the knees to the hips. Your hips should be in the same line as your knees, and your feet should be well planted on the floor.
There are a few more factors that you should weigh before selecting a bed frame.
Mattress Type
Some mattresses tend to sag over time, while some do not. For instance, regular foam mattresses will lose shape and eventually height faster than memory foam. Before selecting a bed height, measure your mattress thickness. On average, mattresses are 11 to 15 inches thick, and bed frames are 16 to 24 inches. Combined, the height of your bed will be approximately 25 inches as mattresses fit inside the bed frame. 
If you are confused about the size, you can explore our mattress size chart to identify the right mattress for you.
Age
Age impacts mobility and changes the preference of the bed height. If you are older, you may want to consider a bed frame that can be adjusted in height. It's easier to safely climb out of a bed that is closer to the floor, but this action puts a lot of strain on the legs and hips. High beds work well for discouraging pets or critters from climbing up but can also be a dangerous option for children who twist and toss through the night.
Types of Bed Frames
1. Adjustable Bed Frames
Adjustable remote-controlled bed frames allow you to raise your bed between 18 to 36 and 46 to 91 cms depending on the model you purchase. Adjustable bed frames give you the flexibility to enjoy optimized comfort, zero gravity position, and the ease of climbing in and out. 
You can also use a customized mobile app to adjust the height of the bed. Some adjustable frames and mattresses will also have a built-in USB charger and adjustable positions for the head and the feet.
2. Platform Bed Frames
Low to the ground and a minimalistic appearance, platform beds work well in rooms with a low ceiling or for people who prefer a low bed. A platform bed height is approximately 18 inches with a mattress. It's one of the low beds and is difficult to climb in and out of if you have joint pain.

3. Standard Bed Frames
Typically designed to stay a little high above the ground, the average bed height of a traditional frame is 16 to 25 inches. Standard mattresses can either be a box spring or a standard mattress foundation depending on the mattress you are using.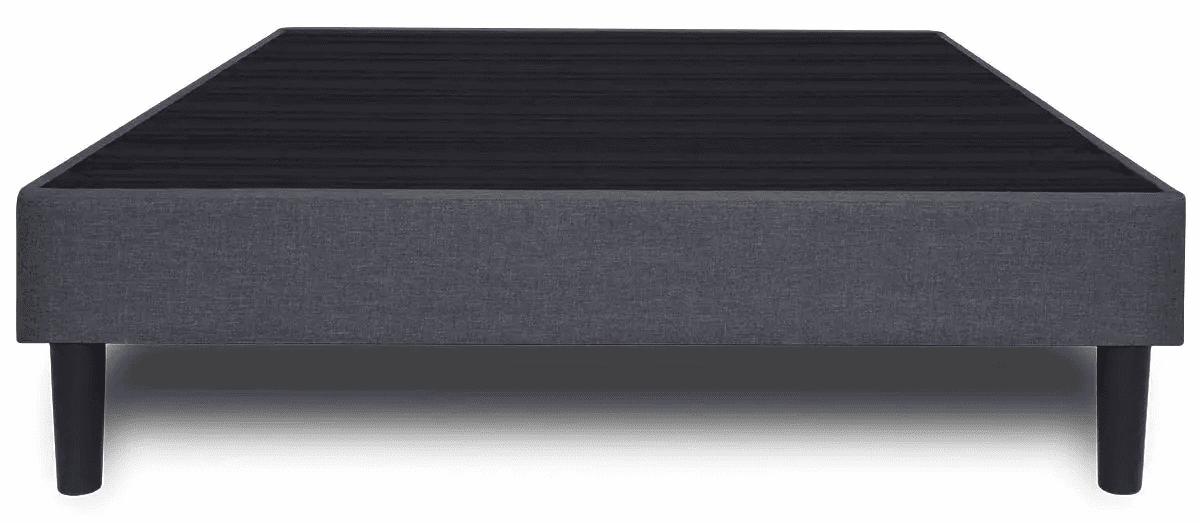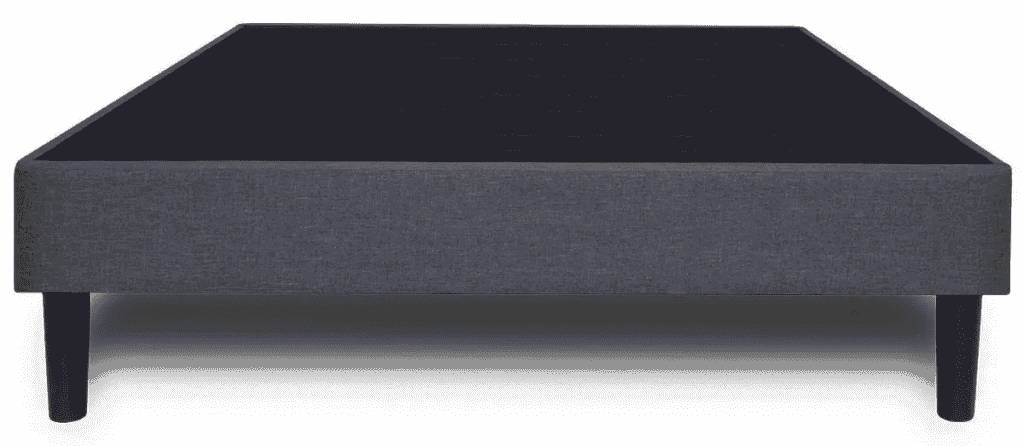 Mattresses like latex or memory foam need a solid flat foundation so that they can offer enough support to the mattress. You can use a slatted base for a hybrid mattress as these mattresses don't sag easily.
4. Antique Bed Frames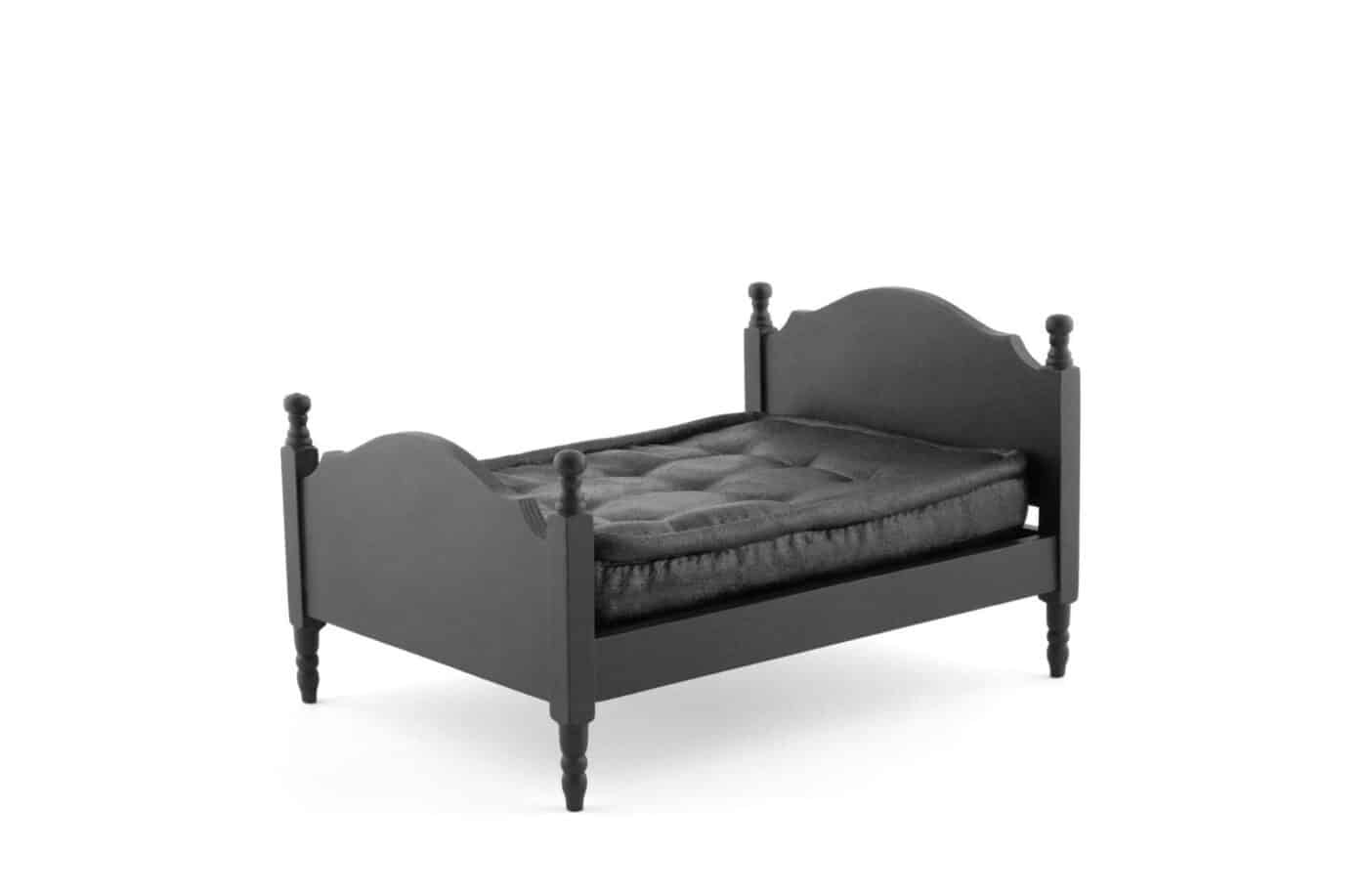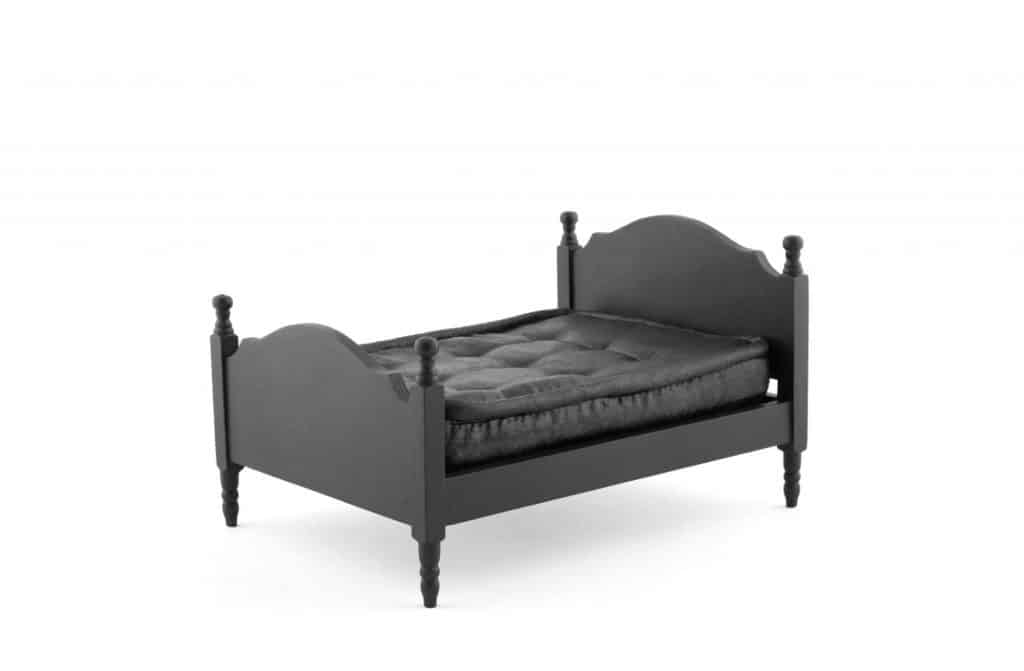 Antique frames are typically 36 inches high and are one of the tallest bed frames you can find. From poster, brass, and antique victorian beds, this frame adds grandeur and character to your bedroom decor. Due to their height, antique beds are not the easiest to climb in and out of. 
Nectar Bed Frames
At Nectar Sleep, we want to make sure that you get to pick the frame of your choice. We offer adjustable beds as well as traditional frames. Read on to know what would be the best choice for you.
The Nectar Mattress Foundation
Made out of solid pine and natural spruce, the slats in the Nectar Mattress Foundation are perfectly positioned to give you the most support possible.
The brilliantly simple clip and lock frame let you put your foundation together in minutes. It comes with optional legs to provide premium support under any mattress and can be assembled in minutes – no tools required.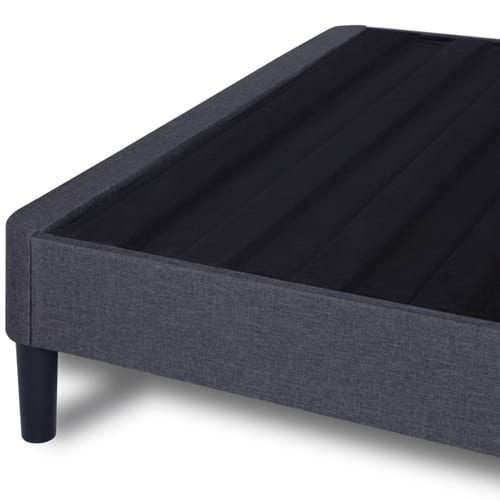 Nectar adjustable bed base comes with the fantastic feel that perfection is personal. Ranging from a built-in massage feature to USB plugs, zero gravity, a space ample enough for two, and a price tag less than $1000, you wouldn't find a better companion for quiet relaxation.
The Nectar Platform Bed
The Platform Bedframe comes with beveled 10-inch legs, allowing for 8.5-inches of storage space beneath. The legs are slightly angled to give that modern retro vibe, while the classic wood slats and platform bed is solid enough to support your mattress without the need for a box spring.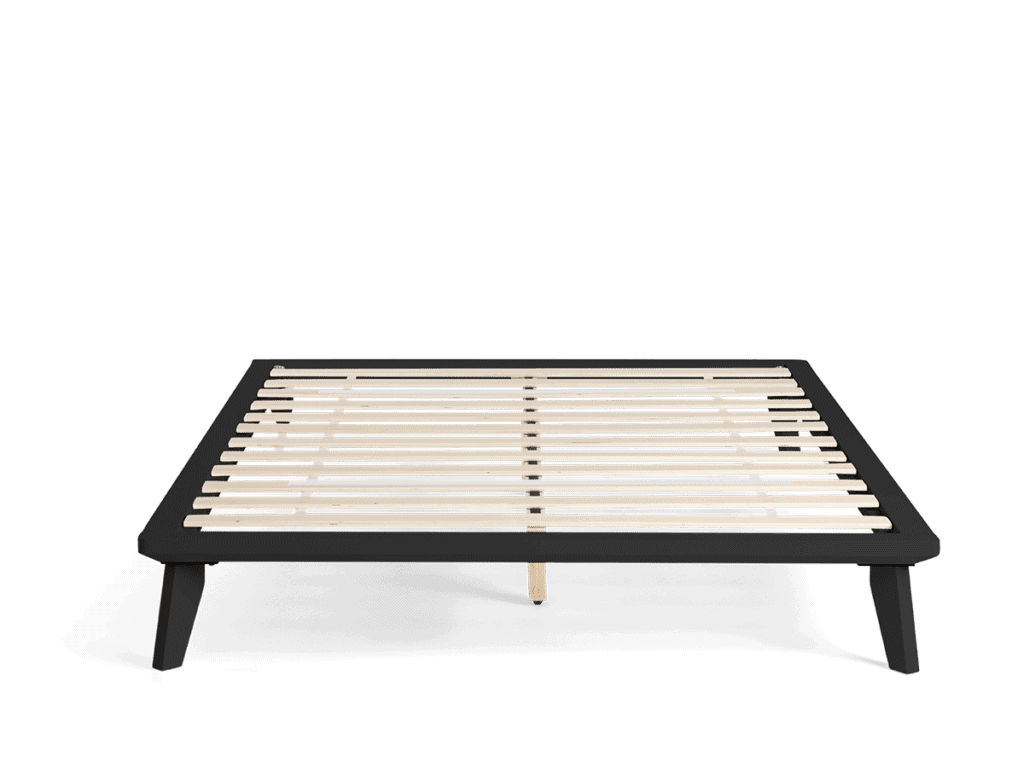 The Nectar Bed Frame With Headboard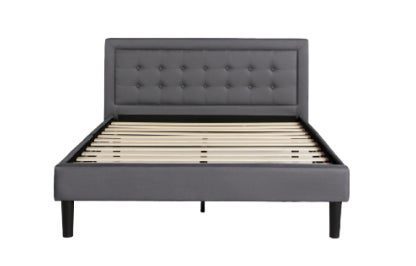 Our headboard + bed frame features an upholstered, button-tufted headboard and a metal frame with wooden slats to support your mattress—no box spring or additional frame needed.
Perfect for contemporary bedrooms, the Nectar Bed Frame with Headboard is stylish and sturdy. The low-profile foundation frame provides a durable foundation for your mattress, while the plush upholstered headboard offers stylish comfort.
The Nectar Adjustable Bed Frame
Our adjustable bed frame allows you to elevate your head and feet while enjoying a Massage or Zero Gravity setting.
Our adjustable mattresses offer superior comfort and amazing additional features:
Fastest set up in the industry
Three zone massage
Head up and foot up
Wireless remote
TV recline setting
Zero Gravity
Programmable memory settings
USB plugs for easy charging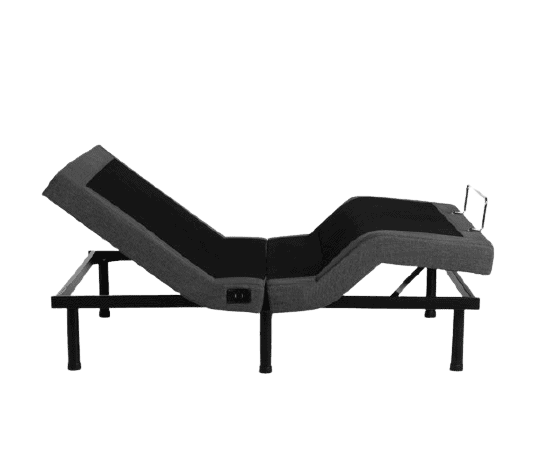 The Nectar Metal Bed Frame
Nectar's Metal Bed Frame maintains stability and maximum weight support for your mattress set, including interlocking key slot rails with a 2 ¼ inch center beam that provides stronger support for heavier mattresses.


The Nectar Metal Bed Frame includes a heavy-duty steel frame, sturdy locking wheels, and headboard brackets, all adjusting to fit any size bed (from Twin/Twin XL to California King), box spring, or foundation.
Conclusion
From adjustable bed frames to standard bed heights, we have covered it all. Even though a single bed height recommendation does not work for everyone, your bed height does decide how good you feel when getting into your bed. The best bed height is determined by many factors and not just your height. Choose the one that makes you feel most at home. 
FAQs
What is the standard bed height?
Typically, normal bed height is around 24 inches from the floor; this includes the bed frame and the mattress.
How can I raise bed height?
To raise a bed frame height, you can use dedicated bed risers. Alternatively, you can increase your bed height with a wedge or by attaching wheels to your bed frame or adding a mattress topper to your setup.
What is the ideal bed height for an older adult?
The proper bed height for seniors is 20 to 23 inches high. Note that it's more cost-effective to purchase a height-adjustable bed frame for older people.
Can bed height affect your comfort?
Bed height doesn't directly affect sleep comfort but can affect how you get in and out of bed.
What is the right toddler bed height?
The right toddler bed height is 2'3″ (70 cm, 27″) x 4'6″ (140 cm, 55″)
Are bed risers safe to use?
Yes, it's safe to use bed risers.
Is a 30-inch bed too high?
A 30-inch bed is relatively high for the average folk and is recommended for tall people—the typical bed height is16 to 24 inches.
Does mattress height matter?
Yes, you must measure mattress thickness and add it to the base of your bed frame height to calculate the final bed height.