Returns, refunds, exchanges, and cancellations policy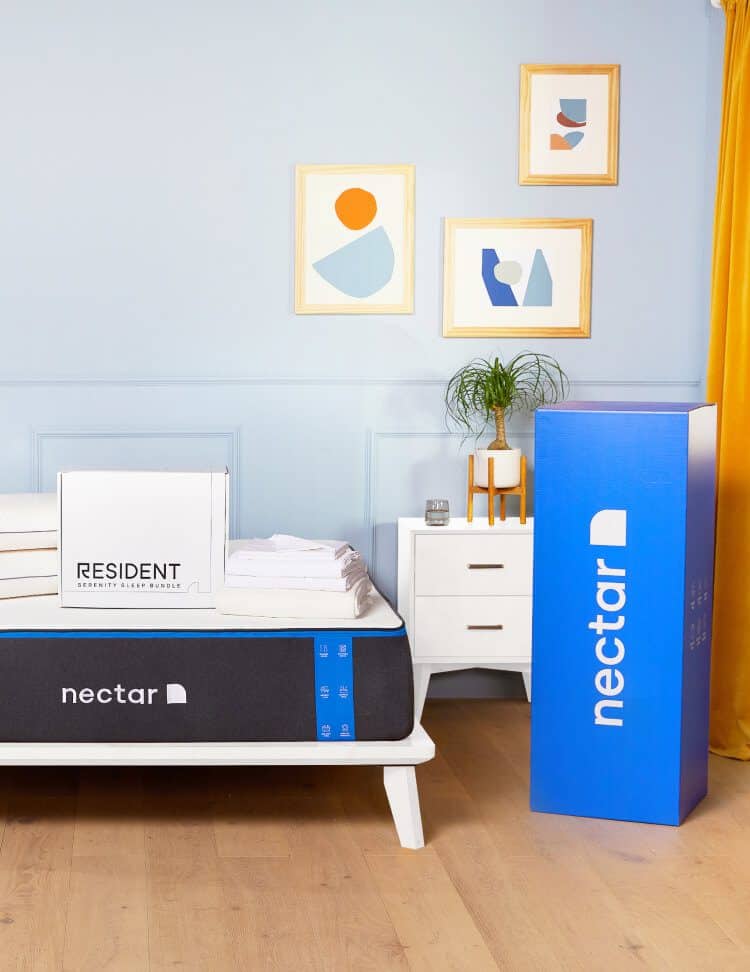 We donate
We work with you to find a local donation center for your mattress
Get your money back
We will give you a full refund on any of our products (subject to terms).
Nectar Sleep Return, Refunds, Exchanges and Cancellation Policy
Effective Date: June 29, 2020
You may cancel an order any time prior to processing. You may return any of your products for a full refund (not including fees for shipping, White Glove Service, state-based recycling fees, and/or promotional value) subject to the terms and conditions for returns for each of our products.
Refunds will be issued in the form of the original payment. If you purchased a product using an offer code, the dollar value of the offer code will not be refunded or credited back if any or all products are returned.
Promotional Items Included With Mattress Purchase: If you wish to return your mattress, you may either keep, return, donate, or dispose of the promotional items included with your mattress purchase. The value of all promotional items included with your mattress purchase will not be deducted from the total value of the mattress return, regardless of the above option you choose to exercise. Due to the nature of our promotional products, we cannot physically receive opened and/or used products; however, if your promotional items are used and/or opened and you do not want them, you may donate or dispose of them at your preference and convenience. We currently accept returns of unopened promotional products at this time.
Unless a product exchange is requested due to a manufacturing defect or warranty claim, exchanges are processed as return and refund requests as described herein. After returning the product to be exchanged, you may place an order for the replacement product. You may only request one exchange. No refunds will be given for fees for shipping or for White Glove Service.
If you wish to return any products you purchased from us, please contact Customer Service by calling +1 (888) 425-4854. Once the products have been returned and if such products fulfill the terms and conditions herein, you will be refunded the entire amount paid for such products less the value of (i) any offer code or other discounts, (ii) any included promotional products, (iii) fees for shipping, and/or (iv) fees for White Glove Services.
Below is a breakdown of the terms and conditions of the return and exchange policy per product category. These terms and conditions apply to product returns and/or exchanges as described, and no returns will be accepted if the products do not meet these conditions:
Mattress
Pillow
Sheets
Mattress Protector
Adjustable Base
Foundation
Bed Frame with Headboard
Metal Bed Frame
Platform Bed
Storage Bed
Mattress

Nectar Mattress
The return request for an opened mattress can be made no earlier than 30 days after delivery. The return request for an opened mattress must be made no later than 365 days after delivery.
Unopened mattresses are eligible for return and refund after delivery.
To return, products must be in a condition where we can donate them, with only normal wear and tear (in our sole discretion).
Products must have been used only for its intended purpose. This includes using the product on an appropriate base, frame, or foundation. Environmental damage, such as mold, due to the misuse of the product in this way voids return eligibility.
Mattresses that have not been opened within 90 days of delivery are considered misused and are ineligible for warranty claims and returns.
You must submit all required information and documentation requested by our Customer Care team to complete your return within 30 days of your return and refund request. If you do not, the refund request must be re-submitted.
Products shipped outside of the contiguous United States are not eligible for return.
All Nectar mattresses purchased prior to April 6, 2021 at 06:00:00 AM EST are not eligible for immediate model exchanges, updates, or alterations. Returns of Nectar mattresses purchased prior to this date and time due to potential manufacturing defect will be processed as usual and may be approved at Resident's sole discretion.
Pillow
Sheets
Mattress Protector
Adjustable Base
Foundation
Bed Frame with Headboard
Metal Bed Frame
Platform Bed
Storage Bed