How To Find The Right Pillow
The Guide to Buying the Perfect Pillow
So you're ready to buy a pillow but not sure where to start? No need to worry, you're on the perfect page for that exact problem. This comprehensive guide has been crafted by sleep experts to help you navigate the plush world of pillow purchasing.
What To Consider When Buying A Pillow
If you're looking for a new pillow, you may wonder whether it is better to buy it in an actual store or to shop online. Going into a store is great because you get to feel the softness/firmness levels of each pillow on display to compare and contrast. But the real test comes at home, on your bed, night after night. That's why our Nectar memory foam pillow ships free to your door and comes with a risk-free, 50-night trial so you can be sure it's loft and support fit your sleep style.
Top Reasons To Buy A Pillow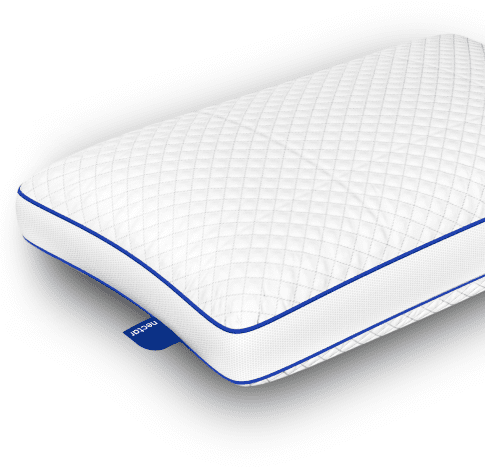 The Truth About Down
Often times down is a pillow filling that tends to be avoided by people with concerns about allergies, but new technologies have been making types of hypoallergenic down in order to decrease this problem. Another problem with down, however, has been cropping up in recent news stories and is a bit more shocking than pillows that might make you sneeze.
A 2016 article from www.cbsnews.com reported the practice of "live plucking" in order to harvest the highest grade of down. According to the article, live-plucking is, "when feathers and the undercoating of geese and ducks are pulled off their skin while the waterfowl is still alive." When it comes to purchasing down, this may be a scary hidden cost and harmful practice to animals that consumers don't even realize. Finally, down doesn't offer any of the cooling or breathable benefits of new fabrics like Tencel, nor does it offer the contouring perk of a memory foam pillow.
Cooling Technology For Breathable Sleep
What if you discovered a pillow technology that exists to ensure that you're always sleeping on the cool side of the pillow. Well, Nectar pillows are just that. Nectar pillows are specially designed with Tencel cooling fabric and active ventilation to keep you the perfect temperature throughout the night.
Synthetic vs Natural For Optimal Comfort
Choosing natural versus synthetic fill for your pillow all depends on the kind of support you're looking for. According to sleep experts, pillows with a natural fill are best if you're wanting something to conform to your head like a soft cloud or like to ball up your pillow while you sleep. Synthetic fills, on the other hand, are if you want a little bit of resistance and more support, but overall a soft feel. And then there are pillows made with memory foam, which are made to be extremely supportive and more dense. Choose a memory foam pillow if you want something that can contour to the shape of your head, neck, and shoulders, for your best rest.
Washing and Handling For Easy Care
Our pillows get a lot of wear and tear since we spend about a third of our lives sleeping on them. With something that gets that much use and something that you've likely spent a decent amount of money on, it's important to consider how best to take care of your pillows. Similar to how you would take care of and wash your clothes, it's important to read the tags and labels to know exactly what kind of care your pillow may need.
Many kinds of pillows are machine washable, but some need to be taken to the dry cleaners. If you are going to stick it in the washing machine, be sure to put it on a gentle cycle with a mild detergent. Make sure that the detergent is completely off after washing, or put it through on a rinse cycle to ensure that there is no leftover soap. Drying may take up to 4 hours on a low heat. Some people recommend tossing in a couple of tennis balls into the dryer with your pillow to help it get back to full fluffiness. Once the pillow is fully fluffy with no lumps, you'll know that it is completely dry. This is important because if it is not completely dry it may get moldy.
Sound like a lot of work? We agree. With the Nectar pillow, washing is much simpler than this. To clean the Nectar pillow, you can spot clean using mild soap and water and then let it air dry. No need for the hassle and time it takes for machine washing or dry cleaning.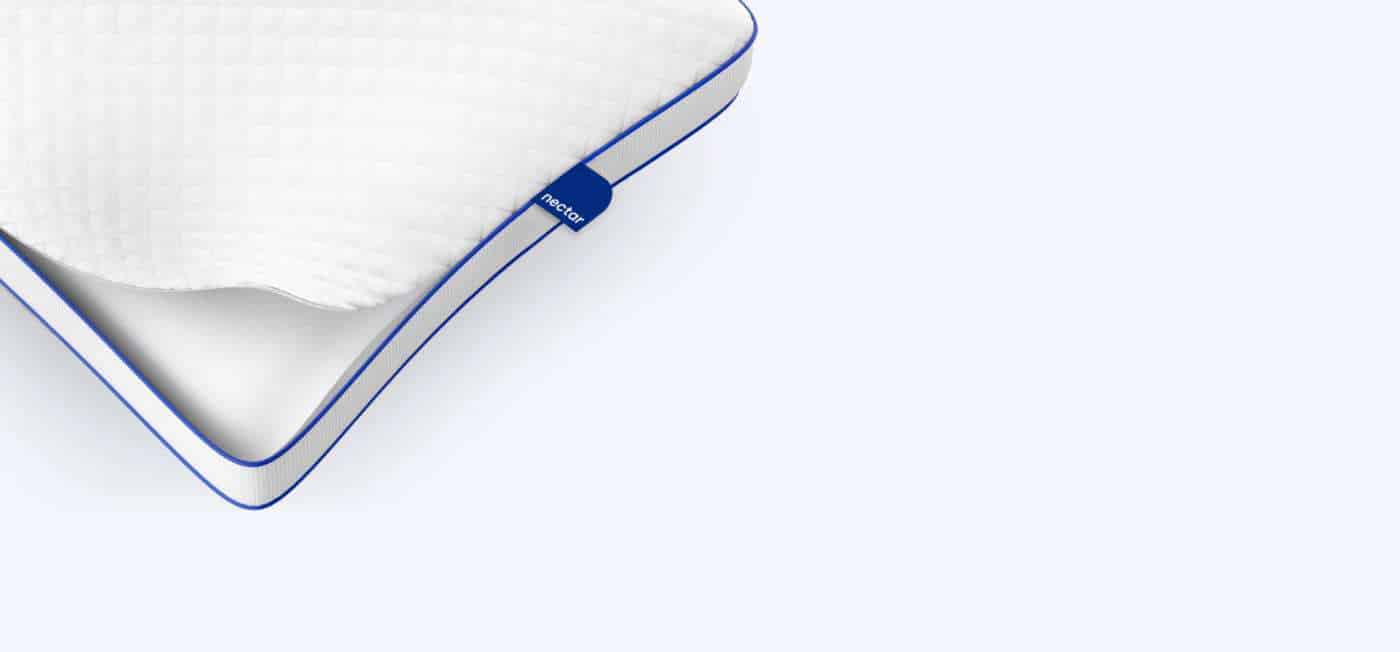 Looking into how a pillow is built before you buy it is important when considering what kind of pillow you want. The basic build of a pillow consists of a filler that is encased in a fabric cover or shell. Common covers (or sometimes called slips) are made of cotton, silk, or a mixture of different synthetic fabrics. Less common and more on the 'fancy' side are pillow shams, which are closed on all sides but have a slit in the back where the pillow is placed inside.
Common fillers for pillows are down, cotton, or memory foam. What filler is best for you depends on what kind of sleeper you are and what kind of support you prefer. Generally if you want something on the softer, more cloud-like side, down is your best bet. If you're looking for a pillow that is a nice mixture between firmness and softness, something with a synthetic fill will be a good match. If firmness is what you need with less density, you'll want a memory foam fill.
With the Nectar pillow, you're getting something unique in terms of construction and firmness because we combine the best of all worlds that combines perfect support for every type of sleeping. One of the defining features about the Nectar pillow is that it is a pillow in pillow design. The inner pillow is what maintains support with plush, contouring memory foam, but the outer pillow is where you can control the fluffiness. Nectar pillows come over stuffed so you can decide exactly how much stuffing you'd like. You can even switch it up night after night if you'd prefer. It's a super soft and super supportive pillow wrapped up in one.
Standard Pillow Sizes / Uses
At this point you may know what kind of fill and construction you want from a pillow, but now it's time to consider size. Generally, there are four standard sizes for bedroom pillows. The Standard Pillow Size is 20" x 26" and the Super Standard Pillow Size is 20" x 28". A Queen Pillow Size is 20" x 30" and a King is 20" x 36". The Nectar pillow, in comparison, is 17" x 29", which is right between a Standard Size Pillow and a Queen Size Pillow. We believe it's the perfect size
Depending on what size bed you have you may want to consider different options or combinations of pillows and pillow sizes. Mix it up with some larger pillows and smaller ones to accent, or keep it simple with pillows of the same size. Whichever you prefer, it all depends on your unique needs – but the Nectar pillow is a great place to start.
| | NECTAR Pillow Size | Standard Pillow Size | Super Standard Pillow Size | Queen Pillow Size | King Pillow Size |
| --- | --- | --- | --- | --- | --- |
| Compare to NECTAR Pillow Size | 17×29 | 20×26 | 20×28 | 20×30 | 20×36 |
|   | Pillow Size Chart (compare to Nectar) |
| --- | --- |
| NECTAR Pillow Size | 17×29 |
| Standard Pillow Size | 20×26 |
| Super Standard Pillow Size | 20×28 |
| Queen Pillow Size | 20×30 |
| King Pillow Size | 20×36 |
Our patented Nectar mattress is proved to us that memory foam is an excellent material to support the body while sleeping when compared to feathers or fibers. Customers loved our multi-layered memory foam mattress so much, we decided to make a pillow with it.
More supportive than the old-fashioned feather pillows, we made the Nectar pillow with three types of premium foam. Notably our visco-elastic memory foam provides the perfect contour and comfort while the dunlop latex provides the rebound to perfectly support your body.
One size definitely doesn't fit all when it comes to your pillow purchase either, which is why the Nectar pillow comes overstuffed. Just take out the foam until it matches your preferred level of fluff. Make sure to hang on to that extra foam, too, just in case you'd like it more firm at some point down the line. We believe adjust to your personal level of comfort.
TRY THE NECTAR PILLOW - RISK FREE!
Nectar Pillow Recommendation
You're next question may be something along the lines of, "What if I don't like the pillow after it comes in the mail? I've had no way to test it out beforehand." No need to worry. When you purchase a Nectar pillow you have 30 days to send the pillow back (90 days if the pillow is unopened) if you decide that it is not the exact pillow you're looking for. Plus there is a warranty on the pillow if there is something wrong with the construction or quality. We know you'll love our pillow, but if not, you're free to send it back at no additional cost. Pretty cool, right?
You also have 30 days for free returns if you purchase your Nectar mattress and decide that it's not the right fit for you. We understand that you need to try it out when purchasing pillows online, which is why we have this extended return period. If you decide to return the pillows unopened, the return period is extended even further to 90 days.