Why have 5,500,000+ people chosen Nectar?
Whereas Tuft & Needle short change you with their layers,
Nectar's focus has been on engineering a perfect night's sleep.
(And it has the awards and reviews to prove it.)
It's no wonder so many people recommend Nectar.
Price (Queen)
Firmness
Warranty
Trial
Free returns
Free Shipping
Height (inch)
Nectar
6.5
Forever
365 nights
12''
Tuft & Needle
$895*
2-layers of foam
10 years
100 nights
Not realy
✔️
10''
Forbes
Best overall Mattress
2021
Forbes
best back pain mattress
2021
Architectural Digest
USA Today
Best Mattress Of The Year
2021
popsugar pick
The Sleep Judge
Best Memory Foam Mattress
2021
Slumber Search
Best Foam Mattress
for the Money
2021
Health
Best memory foam Mattress
In A Box
2021
Mattress clarity
Best memory foam mattress
2021
Mattress clarity
Best cooling memory
foam mattress
2021
Mattress Advisor
Best memory foam mattress
2021
T&N: Low price. Even less mattress.

Just two real layers. That's all you get with a Tuft & Needle. So that's how they give you this price, they give you less mattress. (We've eaten grilled cheese sandwiches with more layers.)
With a Nectar you get 3 comfortable foam layers, and 2 more overall inches of supportive mattress. It's these generous layers – including one of premium memory foam – that give you a glorious night's sleep. And all for the same price.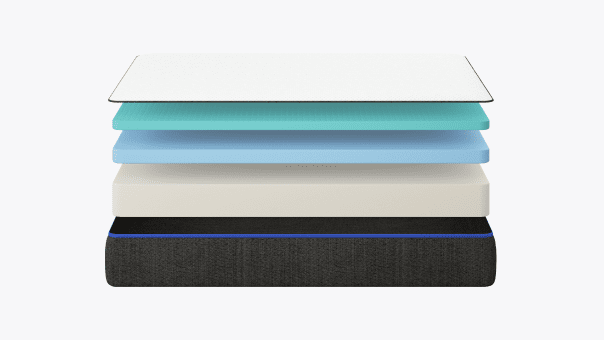 Our signature cover is designed with innovative cooling technology for a refreshing rest. It features heat-absorbent polyethylene fibers that help wick excess body heat away to promote cool sleep.
Therapeutic Gel-Infused Memory Foam
Two inches of CertiPUR-US® Certified gel memory foam contours to your every curve. Plush gel memory foam offers pressure-relieving support and sleeps cooler than traditional memory foam.
Three inches of conventional CertiPUR-US® Certified foam provides support while allowing airflow, plus crucial rebound and bounce. This responsive layer helps minimize motion transfer and promotes better spinal alignment.
ActiveSupport Stability Base Layer
Seven inches of conventional CertiPUR-US® Certified foam ensures structure, so the layers above it perform at their peak. This durable layer is the foundation for better sleep.
Shift-Resistant Lower Cover
The soft stitchbond polyester cover helps the inner core of your mattress stay in place, and prevents each of the layers from shifting on top of each other.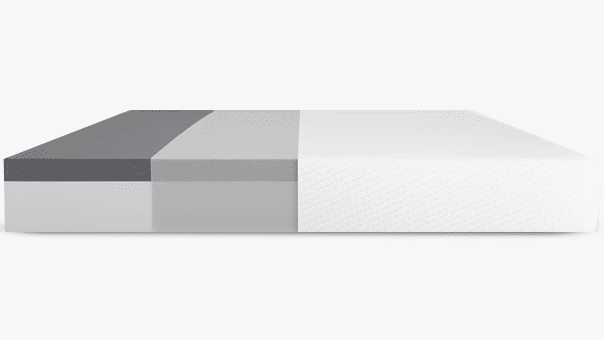 White breathable cover. AKA the bread of the cheese sandwich.
The properties of basic memory foam, just with a made up name. AKA the cheese filling.
Standard base layer, pretty tough polyfoam. AKA the bottom slice of bread.
Bought Tuft & Needle and Nectar
"I recently purchased a Tuft and Needle and a Nectar. The Nectar was supposed to go into my guest room, however, I have now switched to sleeping in my own guest room because I love the feel of the Nectar more."
Carmen C.
Verified Buyer
They knew the Nectar was the one
"My wife and I tried Tuft & Needle, Purple Mattress, and finally a Nectar. The first night we slept on the Nectar, we knew it was the mattress for us. We HIGHLY recommend Nectar!!"
Matthew W.
Verified Buyer
Watch out for T&N's customer last approach
You already know a T&N mattress has a whole layer less than a Nectar (that means less comfort and less support). But it also seems they care less about the customer.
Tuft & Needle rails against "backwards policies" and talks about the customer experience, but then makes you jump through hoops to get a refund if you don't like a T&N mattress (and a lot of people don't).
Let's be fair to them, the T&N Original has a great price (it's the same as a Nectar Classic). But the question is, what are you not getting?
You don't get much time to decide.You only get a 100-night trial. What's it like to sleep on the mattress in the heat of summer and the cold of winter? You'll never experience both in a T&N trial. Plus, most major brands recommend trying your mattress for at least 30 days, so really you're only getting 70 days. And do you want the hassle of returning the mattress so soon? 3 months will be gone in a flash.
You don't get much support if you're heavier.

With its basic two layer structure, the T&N isn't great for heavier folks. If you're over, say, 220-250lbs, you can sink too easily through the thin top layer. Then it's just hard foam below that.

And you don't get help when the warranty runs out.What if there's a fault with your T&N mattress? Well, after year ten, T&N will say, "Tough luck, your warranty expired". Whereas when you call up Nectar, we'll say, "No worries, we'll get that fixed right away for you". And with the Nectar Forever Warranty™, we'll say the same thing for as long as you own the mattress.
Fewer comfort layers. And fewer customer friendly policies. It's no surprise these customers didn't like their Tuft & Needle…
Entire body ached
"The longer I slept on the mattress the more it felt like I was sleeping on the hardwood floor. I would wake up in the morning and my entire body ached. I contacted T&N 5 months after I purchased it and they basically gave me an "oh well, you're outside the trial period." Terrible bed and terrible customer service."
Verified Buyer
$50 air mattress is better
"I bought it based on a Consumer Reports write-up. Truly so bad my wife and I will not use it. We sleep better on our camping air mattress for $50. I wish we could get our money back. We wake in pain and unrested."
Verified Buyer
Just a hunk of hard foam
"I chose the T&N Original because my friend purchased one in 2016, which was comfy. This mattress is not the same as the prior design! The mattress is too firm and not supportive. I am a side sleeper, 160 lbs. I could not get comfortable and it caused bad upper back pain as my shoulder didn't sink in at all. Overall it feels cheap and just a hunk of hardish foam."
Verified Buyer
You'll be 'blown away' by Nectar
"it works great for all sleep positions."
And it's not just us saying so! Health Magazine called Nectar the Best Memory Foam Mattress In a Box (2022)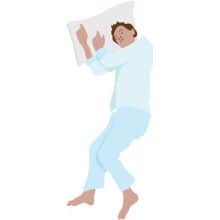 Nectar's comfy cradle layer cuddles all your angles so you stay put comfortably on your side.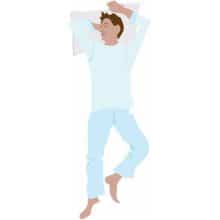 Nectar's comfy cradle layer pulls you into deep sleep mode, however you sprawl.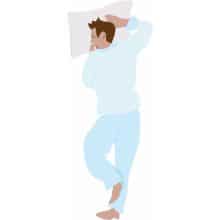 Nectar's adaptive response transition layer cradles your body to keep your chest, stomach and thighs supported and your spine aligned.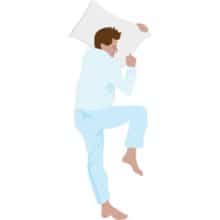 If you go to sleep on your front, roll onto your side, and wake up on your back, Nectar's layers work together to ensure you're supported and comfortable in every position.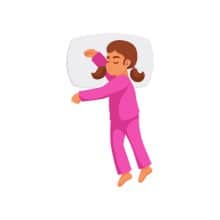 Nectar's just-right layer dynamically adjusts to support all bodies, whether you're 110lbs or 240lbs.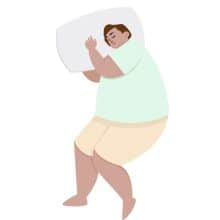 Nectar's just-right layer dynamically adjusts to support all bodies, whether you're 110lbs or 240lbs.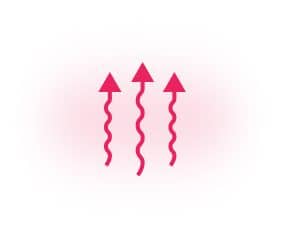 Nectar is engineered to help you sleep cool with its Cool-to-the-Touch Quilted Cover and gel memory foam.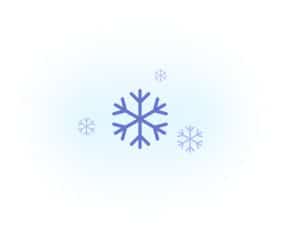 Nectar's gel memory foam adjusts to your unique body, dynamically giving you what you need - so you never sleep too hot or cold.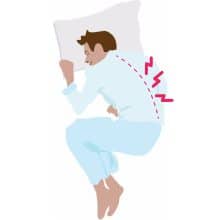 The Sleeper with Back Pain
Nectar's adaptive memory foam layer is designed to help relieve common pressure points beneath your shoulders, hips and legs for better spinal alignment on any body type.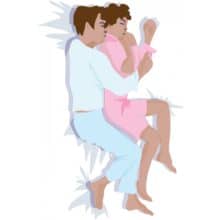 The Sleeper with Co-sleepers
Nectar's adaptive response transition layer and supportive memory foam ensure you keep sleeping when your partner, pets or kids hop into bed.
"Bought T&N. Regretted it. Bought Nectar. Loving it."
None compare to Nectar.
"I've owned a Tuft & Needle, a Casper, and a Purple mattress. None of them compare to the Nectar in terms of comfort, warranty or trial period. The Nectar mattress has revolutionized my sleep, it's the most comfortable mattress I've owned. I wake up every morning pain free and refreshed. Buy one. Buy it now. It'll change your life forever."
Chris M
Verified Buyer
Super comfortable
"My husband and I had a tuft and needle for two years and ended up hating it. We don't have time to go try out mattresses so we researched online and decided to try Nectar. We got the queen with 2 pillows deal. The price was great, it got delivered quickly, and it was easy for me to set up by myself (I'm petite). And the mattress is super comfortable so far."
Lydia M.
Verified Buyer
Love it. So Comfortable
"We just wanted to upgrade from Queen to King, but this also exceeded our expectations for how comfortable it is. My partner used to get back pain from our old Tuft & Needle, but now she's doing great. Thanks!"
Hewsan P.
Verified Buyer
More layers. More support. More sleep enhancing comfort. A better deal? You couldn't be more right…
*Single pillow for twin/twinxl. Price May Not Reflect Any Current Promotions Or Discounts (As Of 08/01/2022)
"We tried Tuft and Needle and weren't happy with it. After much research, we're in love with our Nectar! Amazing support that feels like you're sinking into a gentle hug."
Melody O.
Verified Buyer
"I was very skeptical about purchasing a mattress online, but Nectar made the process seem safe and reliable, and with very little risk."
Christopher F.
Verified Buyer