Why have 5,500,000+ people chosen Nectar?
You don't need gimmicks. Or Silicon Valley tech bros tracking your sleep.
So while Sleep Number have been writing algorithms to track you,
Nectar's focus has been on engineering a perfect night's sleep (gaining many awards in that pursuit).
Plus, you get 365-nights to test it out (compared to just 100 for Sleep Number).
Oh, and the Nectar is $100 cheaper!
More supportive than Sleep Number
So far, after sleeping on my new Nectar for a few nights, it has been great, more supportive than my old Sleep Number bed which was not inflating properly, lumpy and uncomfortable. Overall a great experience.
Keith C
Verified Buyer
I hate the Sleep Number so much
I bought this bed thinking adjustable firmness would be the answer to all my issues with sleep. I hate this bed so much. There is no setting that works for me. I spent a ridiculous amount of money on this bed and the frame. Unbelievable!
Trudance.
Verified Buyer
Price (Queen)
Firmness
Warranty
Trial
Free returns
Free Shipping
Height (inch)
Nectar
6.5
Forever
365 nights
12''
Sleep Number
$1,099*
15 years (limited)
100 nights
✔️
✔️
8''
Forbes
Best overall Mattress
2021
Forbes
best back pain mattress
2021
Architectural Digest
USA Today
Best Mattress Of The Year
2021
popsugar pick
The Sleep Judge
Best Memory Foam Mattress
2021
Slumber Search
Best Foam Mattress
for the Money
2021
Health
Best memory foam Mattress
In A Box
2021
Mattress clarity
Best memory foam mattress
2021
Mattress clarity
Best cooling memory
foam mattress
2021
Mattress Advisor
Best memory foam mattress
2021
*Nectar has certain affiliate advertising relationships with the above publications. Nectar has no editorial influence over such reviews or awards.
Sleep Number: A load of hot air?

Confused about what a Sleep Number mattress is made of? Us too. As well as a measly 2" of comfort foam, and a couple of base foam layers, the rest of the mattress is pumped up with air to your preferred firmness. And you leave the pump on to make sure it stays at that firmness all night long.
And on their own website they give the 360 C2 a low rating for pressure relief and comfort, compared to their other (much more expensive) models. Btw, if you want more comfort, you can add their memory foam layer (sold on their website for another $329.99 for a Queen. Ouch!).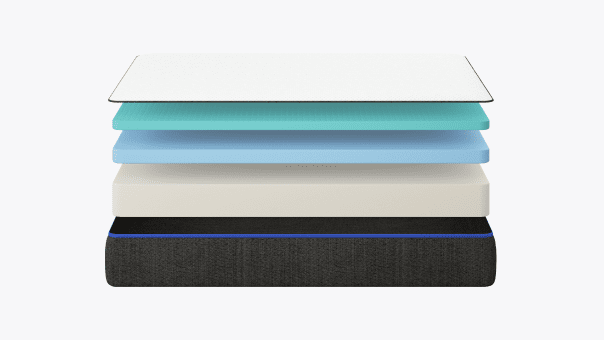 Our signature cover is designed with innovative cooling technology for a refreshing rest. It features heat-absorbent polyethylene fibers that help wick excess body heat away to promote cool sleep.
Therapeutic Gel-Infused Memory Foam
Two inches of CertiPUR-US® Certified gel memory foam contours to your every curve. Plush gel memory foam offers pressure-relieving support and sleeps cooler than traditional memory foam.
Three inches of conventional CertiPUR-US®️ Certified foam provides support while allowing airflow, plus crucial rebound and bounce. This responsive foam layer helps promote better spinal alignment.
ActiveSupport Stability Base Layer
Seven inches of conventional CertiPUR-US® Certified foam ensures structure, so the layers above it perform at their peak. This durable layer is the foundation for better sleep.
Shift-Resistant Lower Cover
The soft stitchbond polyester cover helps the inner core of your mattress stay in place, and prevents each of the layers from shifting on top of each other.
Sleep Number Original Mattress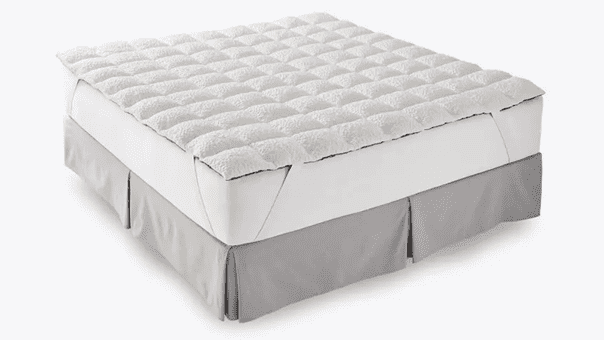 A cotton/poly blend designed to stretch over the mattress.
Some kind of proprietary foam, made of a polyurethane blend... Otherwise known as mysterious memory foam.
Air chambers that inflate or deflate to your desired density, like a camping mattress.
More mystery foam in a support layer.
Sleep Number: Smarter sleep? Or a stupid decision?
Sleep Number is selling the dream of a smart life – everything tracked and counted and measured. But really, how smart do you need your mattress to be? Do you want your mattress to be tracking your data (just like your email, your phone, and everything else these days)? How many hours you slept, what time your partner came to bed… and where does all that data go, anyway?
We think your mattress should do one thing amazingly: give you an incredible night's sleep.
Get a Fitbit, it's cheaper. Sleep Number says they've developed technology to help you sleep better. Let's assume this is true (although it sounds like hot air). The trouble is, only the expensive models come with that tech. So all you get in this supposedly game-changing mattress is a couple of inches of foam, a sleep tracker, and some hot air. You'd be better off wearing a Fitbit, catching some shut-eye on your camping mattress, and spending the leftover $900 on a really nice vacation.
Only 8" of actual mattress.

The Nectar Mattress is 12" high, with five layers of premium materials, designed to cradle and support your body while you sleep. The Sleep Number C2 360 is only 8'' of mattress, with an undefined "proprietary foam" and a lot of… well, hot

air

. Meaning that you're paying $100 more… for much less mattress.

Forget the pointless tech. With a Sleep Number it feels like a bunch of tech bros got together out in Silicon Valley and tried to jazz up a camping mattress. At Nectar we keep a good night's sleep simple, giving you a mattress that's supportive and truly comfortable (and better value for money). No gimmicks. No storing your sleep data. No pointless tech.

.

Get more for your money. Buy a Nectar mattress and you get $499 worth of sleep goodies for only $129: a mattress protector, luxury pillows and bedsheets. If you get a Sleep Number, you've got to pay an extra $520 for all of that (and that's choosing the cheapest options in their range). Spend $520 or get the same goodies for $129? Seems like a no-brainer…
These Sleep Number customers wish they'd chosen a different mattress...
Feels like a camping mattress
I was so excited to get a Sleep Number bed. We went for the base model which was a mistake. It for real feels like a camping mattress.
Verified Buyer
RDJ.
Most uncomfortable bed
This glorified air mattress is the most uncomfortable bed I've ever slept on. My husband and I have tried every setting available and still wake up with pains
Verified Buyer
Kory.
The worst sleep experience
If I could rate this mattress a "0", I would give it a -999. By far the worst sleep experience I've had. Two days after purchasing the pump stopped inflating. I called customer service and was told I would need to pay $200 for someone to pick up my defective bed. NEVER AGAIN would I purchase or recommend.
Verified Buyer
You'll be 'blown away' by Nectar
"it works great for all sleep positions."
And it's not just us saying so! Health Magazine called Nectar the Best Memory Foam Mattress In a Box (2022)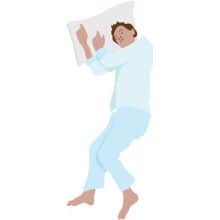 Nectar's comfy cradle layer cuddles all your angles so you stay put comfortably on your side.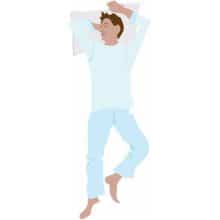 Nectar's comfy cradle layer pulls you into deep sleep mode, however you sprawl.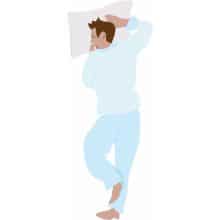 Nectar's adaptive response transition layer cradles your body to keep your chest, stomach and thighs supported and your spine aligned.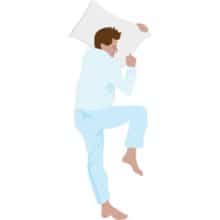 If you go to sleep on your front, roll onto your side, and wake up on your back, Nectar's layers work together to ensure you're supported and comfortable in every position.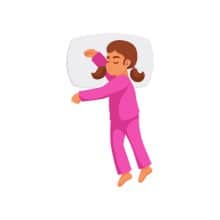 Nectar's just-right layer dynamically adjusts to support all bodies, whether you're 110lbs or 240lbs.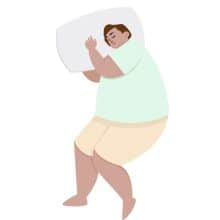 Nectar's just-right layer dynamically adjusts to support all bodies, whether you're 110lbs or 240lbs.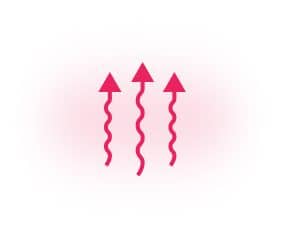 Nectar is engineered to help you sleep cool with its Cool-to-the-Touch Quilted Cover and gel memory foam.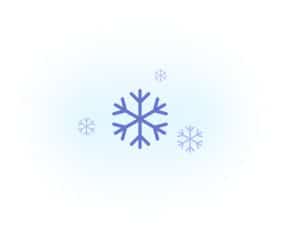 Nectar's gel memory foam adjusts to your unique body, dynamically giving you what you need - so you never sleep too hot or cold.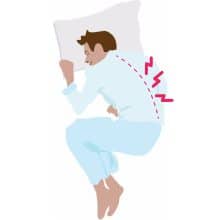 The Sleeper with Back Pain
Nectar's adaptive memory foam layer is designed to help relieve common pressure points beneath your shoulders, hips and legs for better spinal alignment on any body type.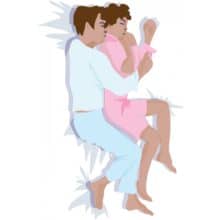 The Sleeper with Co-sleepers
Nectar's adaptive response transition layer and supportive memory foam ensure you keep sleeping when your partner, pets or kids hop into bed.
"These customers did their research. Nectar's their best fit."
Sleep Number: Bad Mistake.
"We tried a Sleep Number. Bad mistake. It really is just two zippered air mattresses, with no localized back/hip support.So we returned the Sleep Number (for which we had to pay shipping, but I suppose it was worth experimenting). Shortly afterward, we got the Nectar. It arrived instantly sleep-ready. Slapped on the sheets and proceeded to sleep like babies. One year later, we are still very happy customers."
V.C
Verified Buyer
I'm loving Nectar!
"We went from a Sleep Number to a Nectar mattress. It's been 2 months since our purchase and I'm loving it! since we've switched I am able to sleep through the night comfortably, where before I'd wake a couple times from discomfort. Nectar forms to your body no matter what part of the mattress you sleep on. Unlike our Sleep Number where there was a foam between our chambers and if one of us had a significantly higher number than the other, then we'd roll towards the lower side."
Melissa C.
Verified Buyer
Outstanding Mattress
"Nectar is an outstanding mattress and comfort for the money. The mattress is a little on the firm side, but it is very comfortable and cool. First night I slept on it, I did not wake up once during the night. I went from an older Sleep Number mattress to this one and am glad I did. Great purchase."
Jerry S.
Verified Buyer
Sleep on a load of hot air? Or pay less to sleep on an award-winning Nectar? There's no competition...
*Single pillow for twin/twinxl. Price May Not Reflect Any Current Promotions Or Discounts (As Of 09/14/2023)
"I'm confident I have never had a mattress like the Nectar Queen I ordered approximately 60 days ago! It molds to your body and cradles me all night long. I don't toss and turn anymore - and I wake up feeling rejuvenated! BEST Ever - thank you!"
Debbie H.
Verified Buyer
"Best sleep ever!!! The mattress has a way of "melting all of my cares away" each time I lay on it!! It hugs every inch of your body yet provides great support at the same time. Seriously considering adding another one to my home "
Suzanne C.
Verified Buyer