Why have 2,000,000+ people chosen Nectar?
You don't need to spend all that extra cash on a mattress like your mom's.
The whole point of the times changing is that you get to change with the times.
Go on, get yourself a supportive and comforting mattress,
designed to give you a great night's sleep, for less money, less time, and less effort on your part.
That mattress is a Nectar.
Price (Queen)
Materials
Warranty
Trial
Free returns
Free Shipping
Height (inch)
2 Pillows Included*
Sheet Set Included
Mattress Protector Included
Nectar
5-layer memory foam
Forever
365 nights
12
Saatva Classic
$1695*
Forever
365 nights
✔️
✔️
8
✔️
❌
$90*
Sleepless nights
"My partner and I purchased a luxury firm Saatva mattress in August of 2013 after reading only great reviews about it. It seemed like a well-made mattress until we slept on it. It has been 8 months and every single day we wake up with bad back pain. Neither of us sleep through the night without waking up every hour to change positions. We only started experiencing these problems after we started sleeping on the mattress."
Christopher R.
Verified Buyer
Would not buy this again
" I really wanted this Saatva mattress to work, but it didn't. We have had it for almost 4 years and both my wife and I wake up with back pain every morning. We tried many different pillows but nothing helps We would not buy this again."
Trudance.
Verified Buyer
Forbes
Best overall Mattress
2021
Forbes
best back pain mattress
2021
Architectural Digest
USA Today
Best Mattress Of The Year
2021
popsugar pick
The Sleep Judge
Best Memory Foam Mattress
2021
Slumber Search
Best Foam Mattress
for the Money
2021
Health
Best memory foam Mattress
In A Box
2021
Mattress clarity
Best memory foam mattress
2021
Mattress clarity
Best cooling memory
foam mattress
2021
Mattress Advisor
Best memory foam mattress
2021
*Nectar has certain affiliate advertising relationships with the above publications. Nectar has no editorial influence over such reviews or awards.
Saatva: More bucks. Less Bang

Saatva will set you back an extra $675, and aside from some springs and a whole load of "we're not going to put this in a box" energy, we're not really sure what all that extra cash is getting you.
With the Nectar you're getting an innovative, supportive, and comforting mattress, as well as $499 worth of products, all for a very wallet friendly $899. For that you get the full Nectar sleep experience: luxurious cotton sheets, sumptuous pillows, a great mattress protector, and an awesome night's sleep. With Saatva, not only are you less $675, but you're out of pocket for another $610 for all those extra products. That doesn't sound like a sweet deal.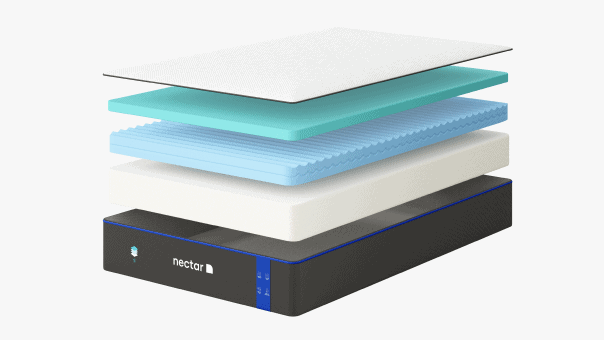 A cosy, cool-to-the-touch soft, and breathable cover, with cooling action technology.
Cushion every curve with two inches of high-density, pressure-relieving gel memory foam.
Dynamic Response Split Layer
Four inches of convoluted premium foam in split layers provides breathable support, plus crucial rebound and bounce.
A sturdy six inches of conventional foam gives structure, so the top layers perform their best.
No slip-and-slide here. Your mattress stays put, no matter which bedframe you choose.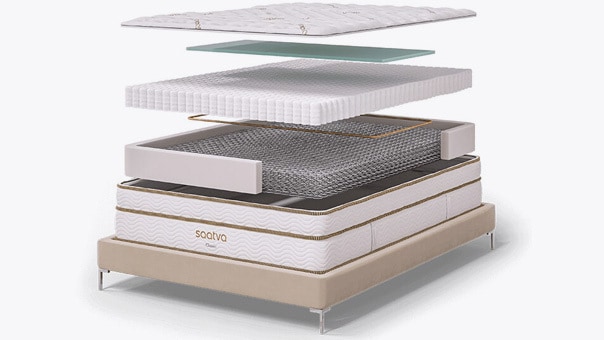 3" breathable pillow top cover… that's not as cool as Nectar? Sure, Cosy's nice - but too cosy might get too hot if there's nothing keeping you cool
Zoned gel section, meant to provide more support to your back - but might put your back out.
To provide contouring support - and doubles as trampolining practice for the kids (or you, if you're into that)
High density Foam Rails around the edge that are supposed to stop your mattress from sagging, but do nothing for motion transfer? Sounds like nice firm edges and a springy/droopy middle to us.
Even more coils for the base layer. For even more help getting the kids into the olympics.
Come on Saatva it's 2021. Just because it's the way it's always been done - doesn't mean it's the best way.
Saatva are stuck in the dark ages, making mattresses the way they've been made for decades, and delivering them slowly in a dedicated truck. They're still trying to sell you the same kind of spring and foam mattress that your granny has, and get it to your house in much the same way. Sure, this was great in the 90s, before we had… the internet? Modern innovation?
The great thing about Nectar, and Bed in a Box mattresses in general, is that you get amazing quality for a fraction of the cost. No expensive setup fees, or manufacturing costs that get passed on to you. Nectar's about fair pricing, modern innovation, and awesome sleep.
If we all still did things the old way, you'd be ordering your mattress by carrier pigeon. Thankfully, times have changed – but maybe Saatva's pigeons didn't deliver that memo…
Is it a bed or a bouncy castle? Saatva will have you bouncing, but not the way you want. With Saatva's When one person moves, so does the other. If one of you goes to bed later, or gets up earlier, you're more likely to be woken up sleeping on a Saatva Classic – especially with two sets of coils! With Nectar our minimal motion transfer technology helps keep you sleeping undisturbed.
Saatva's warranty is complicated, and costs you extra!

Not only is the Saatva Classic's warranty only 15 years, but you're not even fully covered for all of those. There's so many hoops to jump through, and if anything happens after year 3, they'll charge you a $99 non-refundable fee to process your warranty request. So wait… you'll be paying THEM for their faulty product? That sounds outrageous to us. But then, our Forever Warranty™

is

the most customer friendly option out there. 

So, Saatva's a misspelled version of Sattva, the Hindu principle of Purity? Nectar doesn't need to rely on a sketchy connection to Hindu Philosophy. We let the mattress speak for itself. Without appropriating ancient cultures, or making sacred sales speeches. Just a fantastic night's sleep for a fair price. Nothing purer than that.
Sounds like these Saatva customers weren't sold on their mattress - even after they tried it!
Bad mattress
"Luxury firm king mattress has slumped completely on both sides after only three years of normal use. Replaced the mattress and box spring for 99$, but mattress has started slumping again after only 6 months. My back has been in pain every morning after sleeping on this bed."
Verified Buyer
Jasha K.
What a mistake
"I was excited to get my Saatva King size mattress: I read the reviews and did my homework and ultimately made a purchase on a mattress I never laid eyes on but one with a 75 day satisfaction guarantee, and the verdict: what a mistake we made. After waiting 3 weeks, we got a mattress that was both soiled and had holes in it. Shame on you Saatva for not delivering on what the tenets of your company stand for.
Verified Buyer
Michael M
I don't get much sleep
"My husband insisted on purchasing a mattress online because of the great reviews and we got it several months ago. He kept telling me I would get use to our new Saatva mattress. My chronic back pain is even worse now. I don't get much sleep because of the pain."
Verified Buyer
I don't get much sleep
You'll be 'blown away' by Nectar
"it works great for all sleep positions."
And it's not just us saying so! Health Magazine called Nectar the Best Memory Foam Mattress In a Box (2022)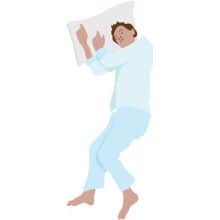 Nectar's comfy cradle layer cuddles all your angles so you stay put comfortably on your side.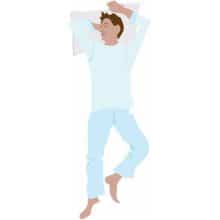 Nectar's comfy cradle layer pulls you into deep sleep mode, however you sprawl.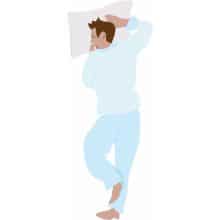 Nectar's adaptive response transition layer cradles your body to keep your chest, stomach and thighs supported and your spine aligned.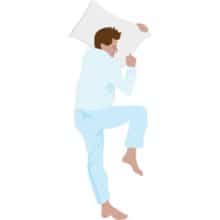 Four support layers work together to ensure wherever you flop, you're cradled in comfort.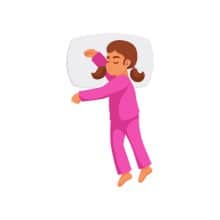 Nectar's just-right layer dynamically adjusts to support all bodies, whether you're 110lbs or 240lbs.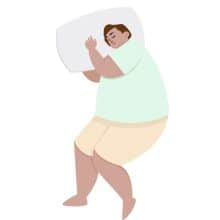 Nectar's just-right layer dynamically adjusts to support all bodies, whether you're 110lbs or 240lbs.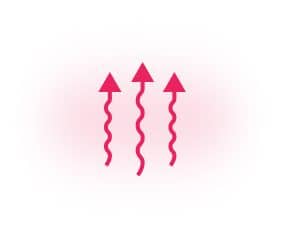 Nectar is engineered to help you sleep cool with its Cool-to-the-Touch Quilted Cover and gel memory foam.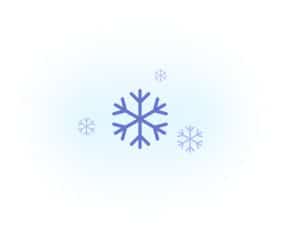 Nectar's gel memory foam adjusts to your unique body, dynamically giving you what you need - so you never sleep too hot or cold.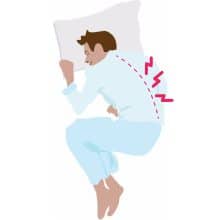 The Sleeper with Back Pain
Nectar's adaptive memory foam layer is designed to help relieve common pressure points beneath your shoulders, hips and legs for better spinal alignment on any body type.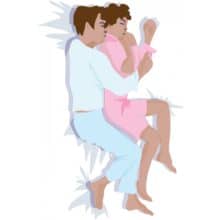 The Sleeper with Co-sleepers
Nectar's adaptive response transition layer and supportive memory foam ensure you keep sleeping when your partner, pets or kids hop into bed.
"Got the Saatva. Returned it. Got the Nectar. Loved it."
We Love Our Nectar Mattress!
"We love our Nectar mattress! I suffer from chronic low back pain, and we originally tried a Saatva mattress that was way too firm and made my pain worse. We were hesitant to purchase a memory foam mattress because we had always slept on traditional innerspring mattresses, but we are so glad we took a chance on Nectar"
V.C
Verified Buyer
Nectar's Incredible
Love it!!! beats my Saatva mattress which was way more expensive.
Prashant J.
Verified Buyer
Outstanding Mattress
Being someone who has intermittent back and general muscle pain, I bought this mattress because of its reviews that it relieve pressure points, and all I can say is wow. I go to sleep with pains, sleep comfortably all night, and they are gone when I wake up. I got an amazing deal and couldn't be happier with this purchase.
Megan S.
Verified Buyer
It's time to move on - Nectar's the mattress you want in your future.
*Single pillow for twin/twinxl. Price May Not Reflect Any Current Promotions Or Discounts (As Of 08/01/2021)
"I'm confident I have never had a mattress like the Nectar Queen I ordered approximately 60 days ago! It molds to your body and cradles me all night long. I don't toss and turn anymore - and I wake up feeling rejuvenated! BEST Ever - thank you!"
Debbie H.
Verified Buyer
"Best sleep ever!!! The mattress has a way of "melting all of my cares away" each time I lay on it!! It hugs every inch of your body yet provides great support at the same time. Seriously considering adding another one to my home "
Suzanne C.
Verified Buyer