NECTAR MATTRESS VS PUFFY MATTRESS REVIEWS
There's a reason why we're the only company to offer a 365 Nights Trial …find out why.

365 nights home trial

Forever Warranty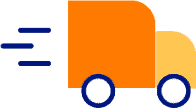 Free Shipping & Returns
Disclosure: We pay a commission to the review sites listed below when visitors click on a Nectar affiliate link on their sites and make a purchase.
OVERVIEW
A year long, risk free trial period, 4 layers of plush foam, Forever Warranty, and unbeatable price, is what reviewers can't get enough of from Nectar. "We feel that the team behind Nectar really got things right and has created a luxury foam mattress that delivers excellent support combined with extremely comfortable materials, at a price that can't be beat" (memoryfoamtalk.com), and we couldn't agree more! Read on to take a look at Nectar compared to the Puffy mattress and see what reviewers really think.
"My engineering team found this to be the best mattress for isolating motion of all the mattresses they have tested,"
OVERALL SCORE
9.7/10 Nectar vs 8.8/10 Puffy
*sleepsherpa.com
Popular review site sleepsherpa.com can't get enough of the Nectar mattress, giving it a near perfect score of 9.7 out of 10 overall, and beating out Puffy in terms of motion transfer, affordability, and the trial period categories. We can't blame sleepsherpa.com for raving about Nectar because it's one of the most comfortable, affordable, and risk-free memory foam mattress options on the market. Low motion transferability makes it an excellent option for couples who don't want to be disturbed by their partner's movements during the night. An affordable price is a no brainer, especially when it comes to an investment in a mattress. You want to know that you're getting your money's worth. With a trial period of 365 nights (compared to Puffy's 101 nights), you'll be able to give Nectar a full test run throughout an entire year. We're sure you'll love Nectar, and reviewers agree.
"It provides great pressure relief and support at the same time."
MOTION TRANSFER
10/10 Nectar vs 9.2/10 Puffy
*sleepsherpa.com
Let's talk about something most tend to forget about when mattress shopping: motion transfer. You may forget about it, or not even think about it because you're not quite sure what it is! Don't fret, it's simple. Motion transfer refers to the amount of movement that is felt across the surface of a mattress. If a mattress has high motion transferability, it means that any kind of movement is easily felt across the bed. If you lay on a mattress with high motion transferability and you're next to someone who is moving, you'll be able to feel the mattress move. If you're next to someone on a bed with low motion transferability, you won't be able to feel them toss and turn or get out of bed. Low motion transferability is an important thing to think about if you share a bed with someone because it will lessen disturbances you may feel from them throughout the night, especially if you or your partner tends to toss and turn. Reviewer, Sleepsherpa.com, explains more fully that "my engineering team found this to be the best for isolating motion of all the mattresses they have tested. Sleep disturbances from your partner is a leading cause of poor sleep and Nectar addresses this head on."
try nectar
risk-free
for a full year
|   | | Puffy |
| --- | --- | --- |
| Queen Price | $799 | $950* |
| Warranty | Lifetime | Lifetime |
| Home Trial | 365 Nights | 101 Nights |
| Thickness | 11″ | 10″ |
| Overall Score* | 9.7 | 8.8 |
| Comfort* | 9.8 | 9.5 |
| Construction/Materials* | 9.7 | 9 |
| Firmness & Support* | 9.8 | 9.6 |
| Sleeping Hot* | 9.6 | 9.6 |
| Sinkage & Motion Transfer* | 10 | 9.2 |
| Affordability* | 10 | 7.6 |
| Softness* | 9.5 | 8.7 |
| Off-Gassing* | 9.6 | 8.9 |
| Customer Service* | 10 | 9.5 |
| Price* | 10 | 7.6 |
*Price may not reflect any current promotions or discounts. Last Updated: 08/2019
*Reference (www.memoryfoamtalk.com, www.getbestmattress.com, www.sleepopolis.com, www.mattress-guides.net)
+NECTAR may compensate third-parties for purchases made through the links in their reviews
"NECTAR is a more affordable option. And affordable doesn't mean cheap. In this case you get quality and value."
PRICE / AFFORDABILITY
10/10 Nectar vs 7.6/10 Puffy
*sleepsherpa.com
Compared to Puffy, Nectar is the more affordable memory foam mattress option, coming in at an astounding 10 out of 10 vs. Puffy's 7.6. Sleepsherpa.com says that "Nectar is one of the most competitively priced dense foam mattresses on the market. A queen size retails for $799." This is a steal when looking at comparable memory foam mattresses, in terms of quality of materials and design. Puffy, on the other hand, is "more expensive than comparable brands" (www.sleepsherpa.com). A queen size from Puffy currently retails for $950, which is more than $150 more than the queen size Nectar mattress. With an overall score that's higher than Puffy with a price tag that is $150 less, choosing Nectar is a no brainer.

TRIAL PERIOD
10/10 Nectar vs 9/10 Puffy
*sleepsherpa.com
Sleepsherpa.com says it best when they talk about Nectar's "365 night trial period, which so far is unheard of in the industry." It's true. Most other mattress companies, including Puffy, only offer somewhere close to a 100 night trial period, which is just over three months, or one season, to test run your mattress. At Nectar, we understand that to truly know what you want, you need to give it a fair chance. That's why we give you an entire year to try a Nectar mattress. You can see what it's like in every season; in the hot and the cold, in the humid seasons and the dry ones. And you'll see that it sleeps cool and comfortable all year round. The Sleep Sherpa explains that the Nectar "mattress also comes with the "Forever Warranty" meaning that as long as you own it Nectar will warranty it against indentations over a certain amount. Although this is a very generous benefit, I am more impressed by the overall feel, price and generous trial period." Nectar has a warranty that lasts forever and a generous trial period to make sure you love Nectar.  It doesn't get better than that – and Puffy's shorter trial just doesn't compare. Test Nectar out today and see what all the raving is about.
CONSTRUCTION / MATERIALS / LIFESPAN
9.7/10 Nectar vs 9/10 Puffy
*www.mattress-guides.net
Popular reviewer, www.sleepsherpa.com, couldn't get enough of Nectar, and neither can Ted & Stacy's Mattress Guides. This review site describes Nectar as an "11" memory foam mattress" that "offers consumers an affordable, plush mattress with attractive features that not only cost less but last longer." Nectar is made of four high performance memory foam layers, each with a specific purpose, ultimately aimed at giving you a blissful night of sleep. The Puffy mattress in comparison, has only two layers. Nectar includes a gel-infused layer in the mattress in order to disperse heat and keep your temperature neutral throughout the night, along with a quilted top layer, support layer, transition layer, and foundation layer, all perfectly crafted with dreamy slumber in mind, Ted & Stacy explain that it's a "well-rounded mattress with its balanced levels of support and ultra-dense foam structure." In terms of lifespan, Ted & Stacy say that "according to [their] data, the Nectar has a long lifespan and fares well in this category when compared to other memory foam mattresses" and that Nectar "scores with an 80 percent owner satisfaction rating and continues to grow in popularity today." Nectar knows that quality and durability lead to our ultimate goal: customer satisfaction and the most comfortable sleep, guaranteed.
MEMORY FOAM COMFORT
9.8/10 Nectar vs 10/10 Puffy
*memoryfoamtalk.com
Nectar is 11" and four layers of plush, carefully crafted memory foam made for your ultimate comfort. The first layer is the 1" comfort layer made of quilted foam for extra cushion. It provides extra pain relief and is extremely breathable to allow for maximum airflow and comfort. The second layer of a Nectar mattress is the 1" support layer. It's four pounds of our patented Lush Foam, which recovers fast and is also infused with gel to provide supple support and temperature neutrality. Next is the 3" transition layer made with medical grade cooling gel that acts as the perfect transition between the soft, plush top layers, and the supporting bottom layer, and also acts as a cooling aid. Lastly in the supporting foundation layer. It's 6" of high density foam that keeps you feeling lifted and supported during sleep and sex.
The Puffy mattress on the other hand, is only made of two layers: a 3" top cooling layer, and the 7" bottom layer. The cooling layer is gel-infused to promote heat redistribution throughout the mattress, and the bottom layer is made for support. For heavier weight sleepers, popular mattress reviewer, www.memoryfoamtalk.com explains that issues with sinkage "tends to be the case with most 10" mattresses with only a few layers." Those that are around 200 pounds or more will find that "edge support when sitting near the edge" isn't the best with Puffy, something to keep in mind for both couples and heavier weight folks.
FIRMNESS + SUPPORT
9.8/10 Nectar vs 9.6/10 Puffy
*memoryfoamtalk.com
As mentioned above, reviewers note some issues with sinkage on the Puffy mattress for heavier weight individuals. This is not what you want to experience when you're sleeping on a new mattress. It may make it more difficult to share a bed with someone because you'll both be rolling into the center, and it may wear out your mattress much sooner than other mattresses that provide more support.
Popular reviewer memoryfoamtalk.com explains that, "Necar does a good job with minimizing sinkage, especially compared to most mattresses we have reviewed." This is excellent news for those wanting some solid support from their mattress for sleep and/or sex. They rate Nectar at a 6 out of 10 in the firmness scale, with 10 being the most firm, explaining that "the top comfort layer provides a soft, luxurious feel with the underlying support layers providing firmer support below" (memoryfoamtalk.com). For heavier sleepers, most mattresses will "bottom out" explains memoryfoamtalk.com, but not with Nectar because you "don't immediately compress through the comfort layers and come to rest on base support layers." It's the perfect mixture of cradling comfort and support.
"The dense foam used in the NECTAR can address certain pain points in ways other mattresses can't."
CUSTOMER SERVICE
10/10 Nectar vs 9.5/10 Puffy
*memoryfoamtalk.com
Memoryfoamtalk.com says that, "Nectar really shines in the customer service department," and that's what we like to hear. Customer satisfaction is our top priority, which is why we have an email address, phone number, and a chat service on our website, where you can ask our friendly Customer Service team and resident sleep experts any questions you have about the Nectar mattress or any other Nectar product we offer. We've already covered our incredible 365 night trial period, but we also offer free shipping, risk-free returns and exchanges, and a Forever Warranty. Nectar also offers an optional White Glove Delivery Service for an additional fee. With White Glove Delivery Service, our friendly local provider will come to your house and set up your mattress for you, remove all of the packaging, and even dispose of your old mattress if you choose. Our Customer Service team wants to make your life as easy as possible.
Puffy's customer service on the other hand, is described by review sites as "pretty standard when it comes to their warranty and support offerings." Only offering the industry standard for a trial period, Puffy's customer service support doesn't match the renowned Nectar Customer Service and sleep expert team.
"NECTAR goes one step further and has built in a cooling system right into the mattress."

WARRANTY
The Forever Warranty is hands down one of the best parts about purchasing a Nectar mattress, because it means that for the entire time that you own it, we guarantee the quality of its construction and materials. We're not about any confusing or wishy washy legal speak or small print, we're about guaranteeing that you're getting exactly what you've paid for. Nectar offers a full, no-cost replacement of your mattress within the first ten years of owning it if you discover any defects present. If there is something that happens after the ten years, we will "still work hard to either repair or replace your mattress if something happens to it," words directly from popular reviewer, realmattressreviews.com. Real Mattress Reviews raves about Nectar's Forever Warranty, saying that "the most you will ever pay for this secondary after-ten-years service is a fifty dollar fee to cover transportation (and sometimes even then that fee can be waived if the circumstances are right)."
With Puffy, you're getting a Limited Lifetime Warranty, similar to Nectar's Forever Warranty, but "after the completion of the first ten years you can opt to choose [the Quick Sleep] option, where rather than repairing or replacing your mattress, the company provides you with a new mattress at half of the original price you paid to buy the bed," according to realmattressreviews.com. This is good news for those wanting to replace their defective mattress, but bad news for those not wanting to spend any more money to do so. And who would want to spend money for a defective mattress that doesn't last a lifetime. Nectar is built to last Forever. Forever means Forever.
"NECTAR is just the right amount of firmness to support your back, and also the right amount of softness so that you will not feel if your partner is kicking or tossing on the other side of the bed."
SLEEPING HOT
9.6/10 Nectar vs 9.6/10 Puffy
*sleepsherpa.com
"The Nectar does a good job of not sleeping hot due to the various gel-infused foam layers and the quilted foam within the cover that aids in air circulation. As a couple who has tested over 75 different mattresses, this is a big deal for us and something that the Nectar does a great job at – preventing body heat buildup or causing sweating during the night" according to memoryfoamtalk.com. As the Memory Foam Talk couple explains, mattresses that sleep hot are a nightmare, especially for couples. No one wants to wake in the middle of the night to soaked sheets feeling like they are drowning in the ocean and stranded in the Sahara all at the same time. This is why Nectar made it a mission to create a mattress from breathable fabric with premium gel-infused foams to circulate and redistribute body heat, leaving you temperature neutral and comfortable throughout the night.
Nectar uses moisture-wicking, breathable fabric and multiple layers of gel-infused memory foam, whereas the Puffy mattress only uses one layer of gel foam. Though memoryfoamtalk.com rates Nectar and Puffy at about the same level in terms of sleeping hot, they explain that Puffy is "about average in terms of not sleeping hot, not necessarily better than most memory foam mattresses in this regard, but also not causing us to wake up sweating and sticky," and who wants just average?
NECTAR is unmatched comfort,
support and perfect sleep.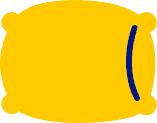 3 Years of Development, Premier Hypoallergenic Materials, Certified Healthier, 10,000+ Customer Tests