Why have 5,500,000+ people chosen Nectar?
While Lull has been sleeping on the job, charging you more money for less mattress.
Nectar's focus has been on engineering a perfect night's sleep for you (gaining many awards in that pursuit).
With a truly supportive and comfortable night's sleep, at a better price, it's no wonder so many people recommend Nectar.
Price (Queen)
Firmness
Warranty
Trial
Free returns
Free Shipping
Height (inch)
Nectar
6.5
Forever
365 nights
12''
Lull
$1,299*
3-layer Memory Foam
Lifetime
365 nights
✔️
10"
Lull: I wanted to love this
Unfortunately, it's extremely uncomfortable. I wake up stiff, my body hurts, I still feel so tired. I toss and turn a lot sleeping on the Lull, which is not typical for me. It is not supportive, I feel like I'm sinking in sand!
Alison W.
Verified Buyer
Lull: Too hot!
"Sleeps very hot, still toss and turn and my chiropractor says my back muscles are tighter than ever."
Stacy A.
Verified Buyer
Forbes
Best overall Mattress
2021
Forbes
best back pain mattress
2021
Architectural Digest
USA Today
Best Mattress Of The Year
2021
popsugar pick
The Sleep Judge
Best Memory Foam Mattress
2021
Slumber Search
Best Foam Mattress
for the Money
2021
Health
Best memory foam Mattress
In A Box
2021
Mattress clarity
Best memory foam mattress
2021
Mattress clarity
Best cooling memory
foam mattress
2021
Mattress Advisor
Best memory foam mattress
2021
*Nectar has certain affiliate advertising relationships with the above publications. Nectar has no editorial influence over such reviews or awards.
Lull: Spend more money. Get less mattress

For starters a Lull mattress is only 10 inches deep, versus the Nectar's 12 inches. So what magic have they put in their mattress that justifies less product for more money? When we work out that mystery, we'll let you know.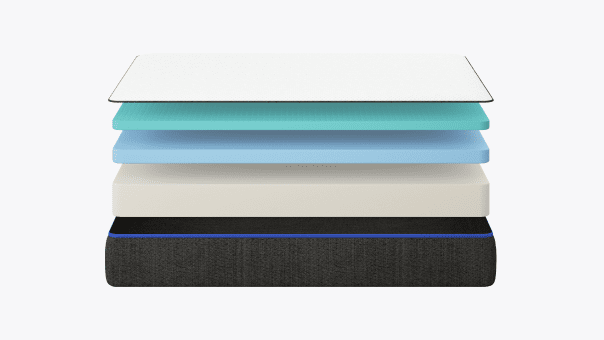 Our signature cover is designed with innovative cooling technology for a refreshing rest. It features heat-absorbent polyethylene fibers that help wick excess body heat away to promote cool sleep.
Therapeutic Gel-Infused Memory Foam
Two inches of CertiPUR-US® Certified gel memory foam contours to your every curve. Plush gel memory foam offers pressure-relieving support and sleeps cooler than traditional memory foam.
Three inches of conventional CertiPUR-US® Certified foam provides support while allowing airflow, plus crucial rebound and bounce. This responsive layer helps minimize motion transfer and promotes better spinal alignment.
ActiveSupport Stability Base Layer
Seven inches of conventional CertiPUR-US® Certified foam ensures structure, so the layers above it perform at their peak. This durable layer is the foundation for better sleep.
Shift-Resistant Lower Cover
The soft stitchbond polyester cover helps the inner core of your mattress stay in place, and prevents each of the layers from shifting on top of each other.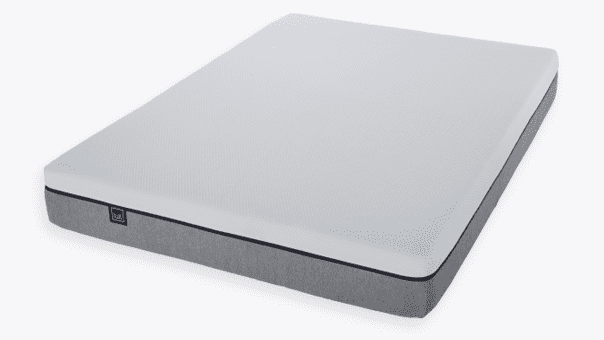 Breathable. But genuinely cooling?
Standard memory foam layer, so nothing new to see here.
Resilience Transition Layer
With 2" less mattress, don't be surprised if you get a little less quality sleep.
Polyurethane foam base layer that's meant to prevent sagging.
Apparently this "conceals beneath the sheets". Whatever that means.
So what's the problem with Lull?
On paper, a Lull and Nectar look pretty similar, with similar trial periods and warranties. But there are some important differences, not least of which is the overall deal you're getting on a Nectar package compared to the Lull. Let's take a look…
We think your mattress should do one thing amazingly: give you an incredible night's sleep.
Don't we all wish for two inches more?It might not sound like a lot, but a couple of extra inches can really make a difference in bed. Hey! Take your mind out of the gutter. We're talking comfort and support. More mattress doesn't necessarily mean a better night's sleep, but with an expertly engineered mattress like the Nectar, it can make all the difference.
Where are Lull's awards?

We looked, but couldn't find any. Maybe they don't think awards matter. We think they do. Awards mean you don't have to rely on what a brand says on their website. Instead of us just saying the Nectar is one of the best mattresses around, you get evidence from independent experts. And 18 "best foam mattress of the year" awards in 2021, speak for themselves.

Is a Lull difficult to return? At first glance, it looks like Nectar and Lull's home trial and returns are the same. But many of Lull's customer reviews complain about being unable to return their mattress. Nectar has always led the way in guaranteeing a hassle-free return within 365 days. And we'll continue to make it easy to return a Nectar (if you're in the few percent of people that feel it's not perfect).
You get so much LESS for your money. Not only are you paying more for your mattress (and nobody likes paying more than they have to). You're getting fewer extras. Lull only offer you a couple of pillows with their mattress. With a Nectar, you get two comfy pillows, luxurious cotton sheets, a quality mattress protector for just $129 (all worth $499).
These unhappy customers bought a Lull, but weren't sold on it...
I had to Argue
"The Lull is extremely hard and uncomfortable. They eventually accepted my request to return the mattress, but I had to argue with their representative for almost an hour, even though their policy says they will refund with no questions."
Verified Buyer
Jeremy Y.
Not for me!
"I wake up every morning wishing I went with a different bed... And I can't even return the thing due to covid so I'm stuck with it until they figure it out 🙄 and yes I tried it long enough for my body to try and adjust. Definitely do not recommend if you are a side/stomach sleeper!"
Verified Buyer
Cede G.
Worst sleep ever
"I feel like I've been hit by a truck. I've had this bed for less that a month and my body is so messed up from this bed. I can't believe how much pain I'm in. I have never had back problems ever. I barely sleep, the investment has not seemed worth it and the new Lull bed is having a negative impact on my life."
Verified Buyer
Michelle M.
You'll be 'blown away' by Nectar
"it works great for all sleep positions."
And it's not just us saying so! Health Magazine called Nectar the Best Memory Foam Mattress In a Box (2022)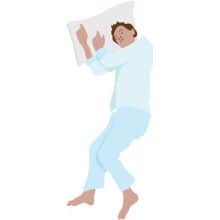 Nectar's comfy cradle layer cuddles all your angles so you stay put comfortably on your side.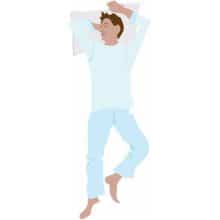 Nectar's comfy cradle layer pulls you into deep sleep mode, however you sprawl.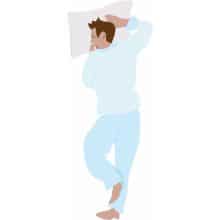 Nectar's adaptive response transition layer cradles your body to keep your chest, stomach and thighs supported and your spine aligned.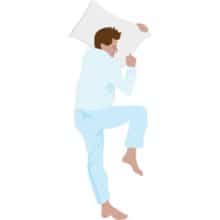 If you go to sleep on your front, roll onto your side, and wake up on your back, Nectar's layers work together to ensure you're supported and comfortable in every position.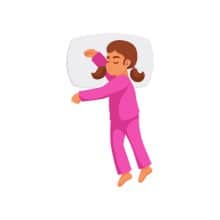 Nectar's just-right layer dynamically adjusts to support all bodies, whether you're 110lbs or 240lbs.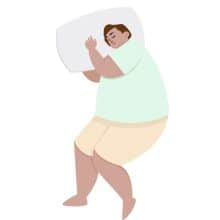 Nectar's just-right layer dynamically adjusts to support all bodies, whether you're 110lbs or 240lbs.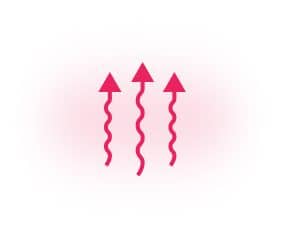 Nectar is engineered to help you sleep cool with its Cool-to-the-Touch Quilted Cover and gel memory foam.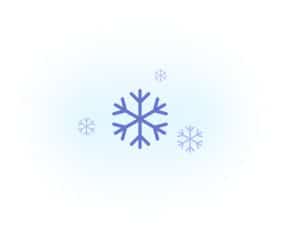 Nectar's gel memory foam adjusts to your unique body, dynamically giving you what you need - so you never sleep too hot or cold.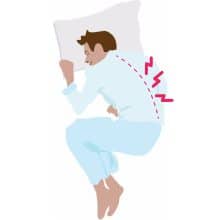 The Sleeper with Back Pain
Nectar's adaptive memory foam layer is designed to help relieve common pressure points beneath your shoulders, hips and legs for better spinal alignment on any body type.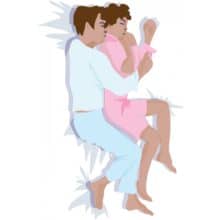 The Sleeper with Co-sleepers
Nectar's adaptive response transition layer and supportive memory foam ensure you keep sleeping when your partner, pets or kids hop into bed.
"Got the Lull. Returned it. Got the Nectar. Loved it."
NO SINKING!
"We sunk into our Lull within days. Not with this one. We love it!"
Joshua G.
Verified Buyer
Nectar is Amazing!
"I had gone with another company (Lull) and STILL had not gotten my mattress after 3 weeks! They couldn't get it shipped LOL. I called Nectar and told them my situation and I got my bed yesterday! 7 days after I ordered it!! Had the BEST SLEEP I've had in years!!"
Shiela H.
Verified Buyer
Very very comfortable
Overall it's very comfortable! You sink in just enough so your hips aren't throbbing when you wake up (this happened with my lull mattress because it was so firm)!
Dani R.
Verified Buyer
Don't get lulled into spending more than you have to. Get the award-winning Nectar and keep the extra Lull cash in your pocket.
*Single pillow for twin/twinxl. Price May Not Reflect Any Current Promotions Or Discounts (As Of 09/14/2023)
Prices were so low, compared to other mattress companies, I was worried it might reflect on the quality. So glad I was wrong! The Nectar is very comfortable and quiet (no more creaking or squeaking). Extremely pleased with my purchase!.
Megan T.
Verified Buyer
"I was very skeptical about purchasing a mattress online, but Nectar made the process seem safe and reliable, and with very little risk."
Christopher F.
Verified Buyer