Why have 5,500,000+ people chosen Nectar?
While Helix has spent their time making mattress shopping so
difficult Einstein would have struggled, Nectar's focus has been on
engineering a perfect night's sleep (gaining many awards in that pursuit).
Plus, you get 365-nights to test it out (compared to just 100 for Helix).
And a Forever Warranty™ (which is quite a bit longer than Helix's 10 years).
Oh, and Nectar is also much cheaper!
Price (Queen)
Firmness
Warranty
Trial
Free returns
Free Shipping
Height (inch)
Nectar
6.5
Forever
365 nights
12''
Helix Midnight
$1,066*
6
10 years
100 nights
✔️
✔️
11.5
Award-Winning Layers Of Comfort.
The most comfortable mattress for the best price.
POY Award
Nectar Premier - Best Mattress
Vox Media / Strategist
Nectar Sleep - Best Memory Foam
PureWow
Nectar - Best Memory Foam Mattress
Readers Digest
Nectar - Best Overall Mattress for Side Sleepers
Slumber Search
Nectar - Best Foam Mattress for the Money
Sleep Foundation
Nectar - Best Mattress in a Box
The Sleep Doctor
Nectar - Best Mattress in a Box
Sleepopolis
Nectar Premier - Best Memory Foam Mattress for Couples
Mattress NERD
Nectar Premier Copper - Best Foam Cooling Mattress
The Sleep Doctor
Nectar - Best Valued Mattress
Helix: Spend more. Get less. .

You'll spend a lot more cash to get a Helix Midnight mattress. So what do you get for all that extra money? It's not a longer trial or warranty, or a taller mattress. Nectar has a half inch more comfort and support than Helix.
Every Nectar mattress also comes with a cooling cover free. If you want to add a cooling cover to your Helix Midnight mattress, they charge you hundreds more to upgrade. Nectar has heat-wicking threads woven into its cover to help keep you cool while you sleep, at no extra cost.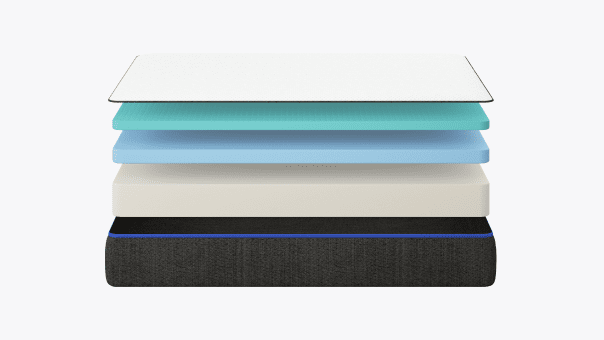 Our signature cover is designed with innovative cooling technology for a refreshing rest. It features heat-absorbent polyethylene fibers that help wick excess body heat away to promote cool sleep.
Therapeutic Gel-Infused Memory Foam
Two inches of CertiPUR-US® Certified gel memory foam contours to your every curve. Plush gel memory foam offers pressure-relieving support and sleeps cooler than traditional memory foam.
Three inches of conventional CertiPUR-US® Certified foam provides support while allowing airflow, plus crucial rebound and bounce. This responsive layer helps minimize motion transfer and promotes better spinal alignment.
ActiveSupport Stability Base Layer
Seven inches of conventional CertiPUR-US® Certified foam ensures structure, so the layers above it perform at their peak. This durable layer is the foundation for better sleep.
Shift-Resistant Lower Cover
The soft stitchbond polyester cover helps the inner core of your mattress stay in place, and prevents each of the layers from shifting on top of each other.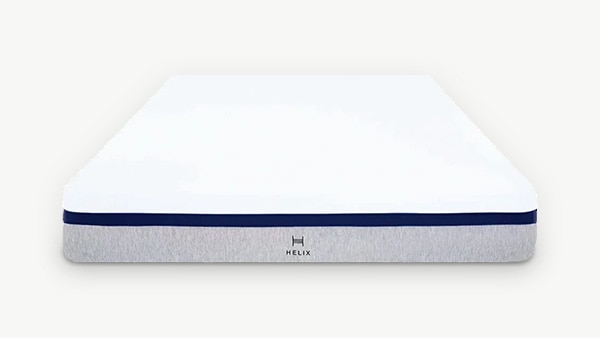 Their included knit cover is breathable, but it's not cooling like Nectar's.
Helix says this memory foam layer is unique, but it provides pressure relief, just like ours.
This layer of Helix Responsive foam is designed to cradle and contour to your body for optimal support and comfort.
Another layer of Helix Responsive foam that provides ergonomic support and cushioning.
All Helix mattresses are hybrids with individually-wrapped coils. Nectar has hybrid options, too, and they're more affordable.
The bottom foam layer of the mattress provides base support and durability to the entire mattress.
There are so many Helix options, you won't know what time of day it is
Choosing the right mattress can be tricky. So why is Helix making it so confusing for you? Helix's whole schtick is that you get to tailor your mattress to your needs. Sounds reasonable. In theory. 
But what really happens is you have to be a sleep expert to make the right choice. 
And what if you get it wrong? Well, that means the pain of returning it and re-ordering a different model. Ain't nobody got time for that…
Try not to lose the will to live.

You can choose the Moonlight, the Dawn, the Dusk, the Sunset, the Twilight and the Midnight. Oh and do you need a soft feel or a luxury soft feel? Or a soft feel for side sleepers? Or a luxury soft feel for side sleepers? Because there's also the Moonlight Luxe, the Dawn Luxe, the Dusk Luxe… you get the idea. A good night's sleep shouldn't be so complicated – which is why Nectar keeps it simple.

You're too smart for that.

Helix uses the oldest marketing trick in the book. That is, when you need to sell something, wheel out the doctor in a white coat for a testimonial. So a doctor slept on it and liked it. That's the same as saying, "Another human slept on it and liked it". Only

you

know what works best for you – which is why we offer the best at-home trial in the industry: 365 nights, so there's no rush to decide. Helix limits you to just 100 nights. 
You'll be 'blown away' by Nectar
"it works great for all sleep positions."
And it's not just us saying so! Health Magazine called Nectar the Best Memory Foam Mattress In a Box (2023)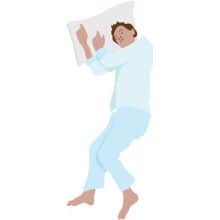 Nectar's comfy cradle layer cuddles all your angles so you stay put comfortably on your side.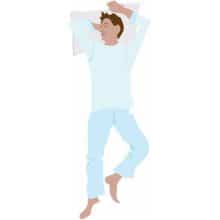 Nectar's comfy cradle layer pulls you into deep sleep mode, however you sprawl.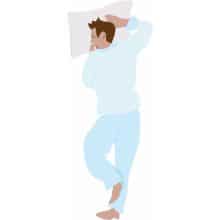 Nectar's adaptive response transition layer cradles your body to keep your chest, stomach and thighs supported and your spine aligned.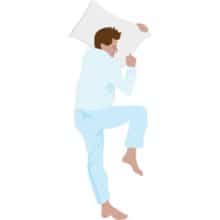 If you go to sleep on your front, roll onto your side, and wake up on your back, Nectar's layers work together to ensure you're supported and comfortable in every position.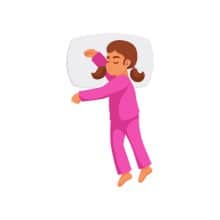 Nectar's just-right layer dynamically adjusts to support all bodies, whether you're 110lbs or 240lbs.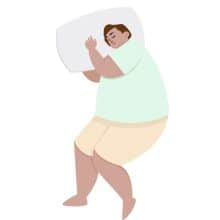 Nectar's just-right layer dynamically adjusts to support all bodies, whether you're 110lbs or 240lbs.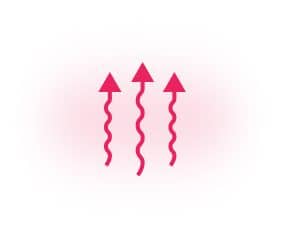 Nectar is engineered to help you sleep cool with its Cool-to-the-Touch Quilted Cover and gel memory foam.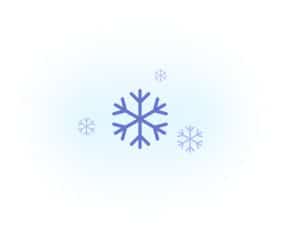 Nectar's gel memory foam adjusts to your unique body, dynamically giving you what you need - so you never sleep too hot or cold.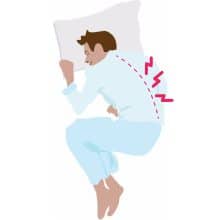 The Sleeper with Back Pain
Nectar's adaptive memory foam layer is designed to help relieve common pressure points beneath your shoulders, hips and legs for better spinal alignment on any body type.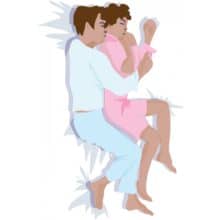 The Sleeper with Co-sleepers
Nectar's adaptive response transition layer and supportive memory foam ensure you keep sleeping when your partner, pets or kids hop into bed.
Nectar vs Helix: Helix Midnight
Buying a mattress shouldn't give you a headache. At Nectar, it's simple. Get a great mattress at a better price.
*Pricing as of 12/04/2023. See Terms. Mattress model used for comparison is the Helix Midnight. For full details please see Details Page.