TLDR: Top 3 Reasons to Buy Nectar
1) Nectar has a Forever Warranty™, while Emma only covers your mattress for 10 years. 
2) You get an extra inch of comfort and support with Nectar's 12 inch mattress height versus Emma at only 11 inches high.
3) Nectar is an American company that's been shipping products to the US from the very beginning.
What makes Nectar special?
A great night's sleep equals your best self, so Nectar focuses on ensuring an ahh-mazing sleep with a better mattress for better mornings. And it has the awards and ⭐⭐⭐⭐⭐ reviews to back it up.
Price (Queen)
Firmness
Warranty
Trial
Free returns
Free Shipping
Height (inch)
Nectar
6.5
Forever
365 nights
12''
Emma Original
$895*
5
10 years
365 nights too, nice to be copied
✔️
✔️
11
Just some of Nectar's awards
Forbes
Best overall Mattress
2021
Forbes
best back pain mattress
2021
Architectural Digest
USA Today
Best Mattress Of The Year
2021
popsugar pick
The Sleep Judge
Best Memory Foam Mattress
2021
Slumber Search
Best Foam Mattress
for the Money
2021
Health
Best memory foam Mattress
In A Box
2021
Mattress clarity
Best memory foam mattress
2021
Mattress clarity
Best cooling memory
foam mattress
2021
Mattress Advisor
Best memory foam mattress
2021
*Nectar has certain affiliate advertising relationships with the above publications. Nectar has no editorial influence over such reviews or awards.
Join more than 2 million happy American sleepers. Get the full experience and a Forever Warranty.™

Nectar gives you a gel memory foam mattress at a great price with an extra inch higher mattress than Emma. With Emma the only extras you get are the extra money spent.

Let's look at the layers of each mattress to understand the differences.
Both Nectar and Emma are memory foam...
- But only Nectar has gel memory foam, known to sleep cooler and be more breathable than regular memory foam. -Nectar also has a 12 inch profile, which is a full extra inch of comfort and support. Emma falls short at only 11 inches high.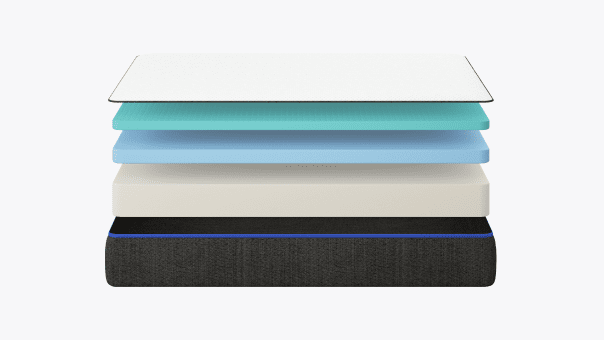 A cosy, cool-to-the-touch soft, and breathable cover, with cooling action technology.
Cushion every curve with two inches of high-density, pressure-relieving gel memory foam.
Dynamic Response Split Layer
Four inches of premium foam in split layers provides breathable support, plus crucial rebound and bounce.
A sturdy six inches of conventional foam gives structure, so the top layers perform their best.
No slip-and-slide here. Your mattress stays put, no matter which bedframe you choose.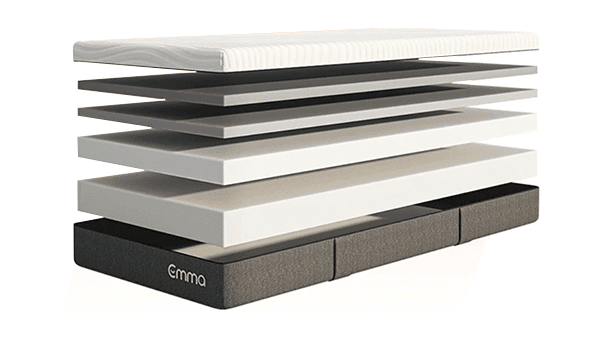 It's a breathable polyester blend.
This layer is graphite infused and body-contouring. Too bad it's not gel-infused.
Particle Cool Premium Foam
This memory foam supposedly draws away moisture with cooling technology, but why not use gel-infused memory foam?
This polyfoam layer is for spinal alignment and extra support.
It stands for High Resiliency Extra and is meant to reduce pressure.
It's supposedly meant to prevent you from falling off the bed.
Why Nectar is a smarter choice than Emma
With Emma, you pay more but get less: less of a warranty and less height. That "European sleep experience" doesn't sound like a great deal. As a German-based company, Emma also has less years of experience shipping and delivering their products to the United States. With current supply chain and shipping issues, do you really want to risk anything going wrong with such an important purchase? 
Emma has less than 1,000 reviews from US customers. Nectar has more than 70,000 and counting. We also have award-winning customer service available to help 24/7. Did we mention you can try it in more than 4,000 stores if you're still not sure, or right in your own home for a whole year?
Nectar gives you more value at less cost compared to Emma.

Nectar started right here in the United States, and has more than 2 million happy American sleepers.

Nectar has a quilted cover plus gel-infused memory foam for your most refreshing rest.

Nectar has a 6.5 firmness rating, compared to Emma's firmness rating of just 5. 

Nectar has a FOREVER Warranty

™,

instead of only 10 years like Emma. It's guaranteed for as long as you own it!
Sounds like these Emma customers weren't sold on their mattress - even after they tried it!
Disappointing
We bought this mattress following much research and it sounded as if it was the answer to our dreams-but, since we have started sleeping on it, it is causing us to roll in to the centre of the bed (king size) and wake up with a lower back ache every morning. Very disappointed and having to rethink the next steps.
Verified Buyer
Anne L.
Both my wife & I are not very happy
Both my wife & I are not very happy with the Emma mattress. In some ways it behaves like our old well used pocket sprung! The main problem are the depressions made by us when sitting up & lying on our backs seem to remain. This makes it an uphill struggle to meet in the middle, where we feel it is trying to roll us apart Apart from that itRead more about review stating Both my wife & I are not very happy is very comfortable to sleep on & has helped my back problems no end
Verified Buyer
Bombani
I only wish I had returned the mattress
I only wish I had returned the mattress in the allowed time allotted. I have found the mattress quite difficult to lie (too hard) and have not had a good nights sleep since I first bought the item. I guess I am stuck with it now?
Verified Buyer
Alan W.
You'll be 'blown away' by Nectar
"It's the Most Comfortable Mattress."
Nectar's unique layers are right for all sleep types. Find your sleeper style below.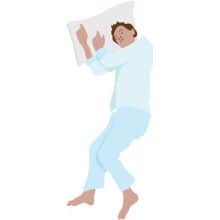 Nectar's comfy layers cuddle all your angles so you stay put comfortably on your side.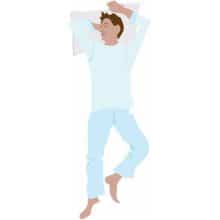 Nectar conforms to your body and cradles you into deep sleep mode, however, you sprawl.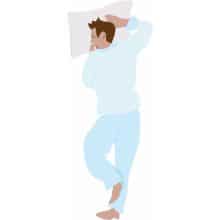 Nectar's transition layer adapts your body to keep your chest, stomach, and thighs supported and maintain optimal alignment.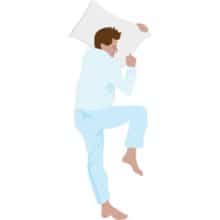 Our support layers work together to ensure wherever you sway, you stay in your dreamland.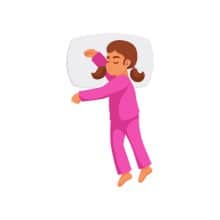 Nectar's just-right layer dynamically adjusts to support all bodies, whether you're 110 pounds or 240 pounds.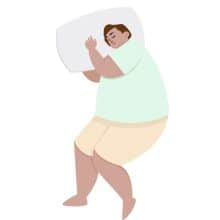 Nectar's transition layer dynamically adjusts to support all bodies. With only a 5 firmness, Emma may not support heavier folks.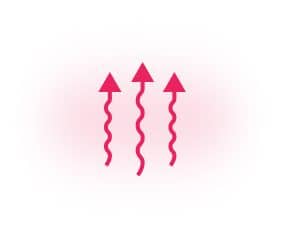 Nectar is constructed with a cooling cover and gel-infused memory foam to help you sleep easy breezy.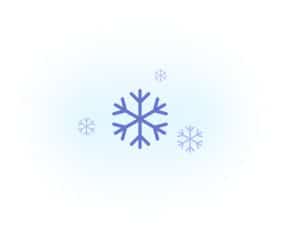 Nectar's gel memory foam adapts to your body, making sure you don't feel too hot or cold.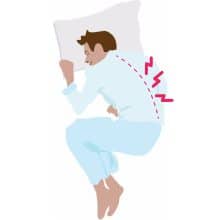 The Sleeper with Back Pain
9 out of 10 back pain sufferers said their Nectar helped some or a lot.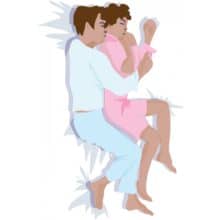 The Sleeper with Co-sleepers
With Nectar's minimal motion transfer and excellent edge support, its dynamic transition layer and supportive memory foam ensure your partner, child, or even pet won't disturb you from your deep slumber.
It's time to move on - Nectar's the mattress you want in your future.
Price May Not Reflect Any Current Promotions Or Discounts (As Of 08/01/2021)
"This mattress has been a great investment! My wife and I have gotten a great night's sleep every night since purchasing. Soft yet firm and supportive."
Conner B.
Verified Buyer
"Finally found what we were looking for. Tried multiple other brands and should've started with Nectar because it's the perfect mattress!"
Jessica L.
Verified Buyer