NECTAR MATTRESS VS EIGHT (SATURN) MATTRESS REVIEWS
There's a reason why we're the only company to offer a 365 Nights Trial …find out why.

365 nights home trial

Forever Warranty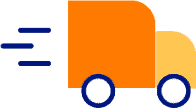 Free Shipping & Returns
Disclosure: We pay a commission to the review sites listed below when visitors click on a Nectar affiliate link on their sites and make a purchase.
OVERALL SCORE
9.7/10 Nectar vs 9.3/10 Saturn
*getbestmattress.com
At an unparalleled 9.7 out of 10 compared to Eight Sleep Saturn's 9.3 out of 10 rating overall, Nectar ranks highly across the board in multiple categories including quality of design, trial period, and warranty. Reviewers rave about the value you get when purchasing a Nectar mattress, especially considering our 365 night risk free trial period that includes free shipping and returns. With less than 3% of customers actually returning a Nectar mattress, we're pretty confident that you're going to want to keep it for the length of our Forever Warranty which, is to say…FOREVER! Read on to hear about the differences between Nectar Sleep and Eight Sleep's Saturn mattress.
"My engineering team found this to be the best mattress for isolating motion of all the mattresses they have tested,"
DESIGN QUALITY / DURABILITY
9.6/10 Nectar vs 9/10 Saturn
*getbestmattress.com
In Get Best Mattress's list of the best mattresses of 2018, Nectar was ranked #1. These guys love Nectar just as much as we do, and the proof is in the review. One of the highest ranking aspects of Nectar from Get Best Mattress, is the durability and quality of design. In their review they explain the importance of a quality night of sleep and "nothing is more important in achieving this than the right bed, constructed of quality, non-allergenic, and healthy sleeping materials, crafted to provide the medically correct support. Impressed by a premium mattress we recently tested, we have chosen to share our review of NECTAR, which is one of the stronger performing mattresses in the history of our testing and reviews."
In comparison, getbestmattress.com only gave the Saturn mattress a 9 out of 10 rating and, while still a great rating, doesn't compare to the incredible 9.6 for Nectar. Get Best Mattress explains that "since it is a relatively new entry on the market" there is "little available feedback on the Saturn mattress" but what they've found is that it is "durable and resilient". Get Best Mattress does mention, however, that one of the most interesting features of the Saturn+ mattress, the Sleep Tracker cover, "is not the most durable of all" and "you can tell by the warranty of 1 year only." Eight Sleep has newly launched "plus" versions of all of their mattresses, which just adds a smart Sleep Tracker cover on top of the mattress. However, the low durability and short warranty of this cover is definitely something to keep in mind when looking to invest in a new mattress.
"It provides great pressure relief and support at the same time."
try nectar
risk-free
for a full year
|   | | Saturn |
| --- | --- | --- |
| Queen Price | $699 | $899 |
| Warranty | Lifetime | 10 Years |
| Home Trial | 365 Nights | 100 Nights |
| Thickness | 11″ | 10″ |
| Overall Score* | 9.7 | 9.3 |
| Trial Period* | 10 | 9.0 |
| Motion Transfer* | 10 | 4.5 |
| Affordability* | 10 | 9.8 |
| Softness* | 9.5 | 8.8 |
| Off-Gassing* | 9.6 | 8.8 |
* Reference (www.memoryfoamtalk.com, www.getbestmattress.com, www.sleepopolis.com, mattress-guides.net)
* NECTAR may compensate third-parties for purchases made through the links in their reviews*
"NECTAR is a more affordable option. And affordable doesn't mean cheap. In this case you get quality and value."
MOTION TRANSFER
10/10 Nectar vs 9/10 Saturn
*www.mattress-guides.net
When it comes to co-sleeping, low motion transfer is a couples best friend. A mattress with low motion transferability means that you will barely feel movement from across the bed. This is great news for couples who tend to toss and turn, or couples that have different wake and sleep times. A low motion transfer mattress will make it easy for someone to slip in and out of bed without waking or disturbing another person sleeping on the other side. Popular reviewer, www.mattress-guides.net, explains that Nectar "absorbs motion easily, thereby alleviating any disruption that can be caused by your partners sleep patterns and movements." This is one of the reasons that lush, memory foam mattresses are so popular. Low motion transfer is something that often times goes overlooked, but should not be underestimated, especially if it's not just you in the bed.
The Saturn model from Eight Sleep also does fairly well when it comes to low motion transferability, but www.mattress-guides.net explains that "each foam layer is built to be ultra-supportive, with the object of lifting the sleeper up and out of the structure." The Mattress Guides say that "while this will make stomach and back sleepers jump for joy, those in need of more cushiony pressure relief will want to look elsewhere."
PRICE / AFFORDABILITY
10/10 Nectar vs 9.8/10 Saturn
*getbestmattress.com
Time and time again, Nectar is praised by mattress reviewers for its incredible value. It's difficult to find a mattress made with high quality materials and careful construction for a price as affordable as the Nectar mattress. With a Queen size mattress coming in at $824 (with a current deal for $125 off your mattress plus two free Nectar Pillows), Nectar is a steal, and reviewers seem to think so too. Not only is Nectar rated nearly perfect in terms of its value for the price you pay, getbestmattress.com also loves that "in terms of the cash, the NECTAR's vendors have a very flexible system that they expect the customer to pay through. They have PayPal that is an online platform and take all major credit and also debit cards.  Additionally, they also offer a fairly unique No Interest and No Credit Check Required Installment Financing Plan available automatically at checkout." A great night of sleep is something that everyone deserves to not have to compromise on. That's why at Nectar, if you decide that this is the mattress that will bring you that dreamy sleep we all crave, we want to help you make purchasing Nectar a reality.
There are two options for Eight Sleep's Saturn model: the standard and the Saturn+. Eight Sleep's Saturn+ model mattress is $899 for a Queen size, which is still a relatively great price, and it's only $699 for the standard model without the Sleep Tracker cover. Getbestmattress.com explains that the Saturn+ may be a good option if you're on a budget, but "still, there are no special features, apart from the sleep tracker, which comes at an additional cost though." If you're looking for a lower cost without compromising quality of construction, materials, and design, look no further than the Nectar mattress, now only $699 with two plush pillows included.

TRIAL PERIOD
Nectar's 365 Nights vs Saturn 100 Nights
*www.mattress-guides.net
One of the best parts of a Nectar mattress is its industry-leading trial period of 365 nights. Your mattress is, undoubtedly, the piece of furniture that you use most in your life. Likely, you're spending 8 hours every night asleep on your mattress, but this doesn't account for the breakfasts in bed, lazy Sundays watching Netflix all day, or date nights between the sheets. Your mattress is a huge part of your life, so it's important to know what you're getting into when it comes to purchasing something new. With a trial period that lasts an entire year, you can purchase a Nectar mattress at zero risk, with the freedom of knowing that you can return it for free with a full refund of the purchase price, for up to one year. Take Nectar for a test run during each season to get a feel for what it's like. Popular reviewer, mattress-guides.net, explains that their "research revealed that the number of sleepers who actually return their Nectar mattress falls well below 3%", which is true. We are confident that you'll love Nectar; the proof is in the numbers.
Eight Sleep's Saturn and Saturn+ mattress have a 100 night trial period, which matches the industry standard. Mattress-guides.net also explains that Eight Sleep "does require that you keep the bed for at least 30 days before initiating a return" and includes a "delivery fee [that] is non-refundable." Not as enticing as Nectar's fully free returns and shipping.
MEMORY FOAM COMFORT
Nectar's 11" and 4 Layers vs Saturn's 10" and 3 Layers
*information taken from the Eight Sleep website
The Saturn mattress is only a 10" mattress made of just three different kinds of layers, either poly foam or latex, meaning that it doesn't offer lush, memory foam comfort like Nectar. Nectar, on the other hand, offers  11" of dreamy, plush, comforting support, which makes it rival other mattresses on the market when it comes to memory foam comfort. Originally developed by NASA to help astronauts sleep in space, we've specially adapted our memory foam layers in order to bring you the most comfortable bed possible. Layers of gel-infused foam ensure that you never sleep hot, quilted memory foam contours beautifully to your unique curves, an adaptive high core memory foam layer recovers quickly providing perfect bounce when you need it, and the breathable, supportive base layer lifts you enough so you don't feel like you're sleeping on a marshmallow. Nectar is the perfect balance of soft and supportive, cozy yet cooling, and great for any and all sleeping positions.
Popular reviewer, sleepopolis.com, explains that the industry standard for a medium firm mattress is about a 6.5 out of 10, with 10 being the most firm. The rating they gave to Eight Sleep's Saturn mattress is a 7.6, which is pretty firm compared to the standard. This is excellent news for back sleepers and stomach sleepers, who really benefit from a firmer mattress to keep them lifted and aligned throughout the night. But for those who like to mix up their position and especially for those who need pressure relief because they prefer sleeping on their sides, something less firm is definitely necessary.
The Nectar mattress is a perfect balance of firmness and support. Sleepopolis.com explains that "with three out of four of the testers giving this mattress a 6 on the firmness scale, and one rogue tester with a 6.5, we all found this mattress to have a medium firmness to it." They continue to explain that "when pressing the top of the mattress there is an initial softness thanks to the memory foam, both the layers quilted in the cover and the slow responding layer beneath that. These layers are great for pressure relief which is a very important aspect of any mattress, especially for side sleepers." This is the main distinct difference between Nectar and Saturn (besides the Sleep Tracker cover on the Saturn+ model). Nectar has much more of a plush give initially, with support coming up from the bottom layer, for that perfect balance of soft support. Saturn, on the other hand, doesn't have much give, especially for lighter weight sleepers. This is great news for those sleeping exclusively on their back or stomach, but not so much for those who enjoy different positions, especially side sleeping positions.
"The dense foam used in the NECTAR can address certain pain points in ways other mattresses can't."
SLEEPING HOT
9.6/10 Nectar vs 9/10 Saturn
*getbestmattress.com
Another important aspect to consider when buying a new mattress is whether or not it sleeps hot. Different kinds of materials, memory foam included, tend to trap in heat from your body, which may make it extremely uncomfortable to sleep on, especially during the warmer months. This is why we took special care in constructing the Nectar mattress. Comfort for our customers is our number one priority, so we went to work finding the best, cooling and breathable materials, and reviewers have noticed. Our top layer, for example, is made of quilted gel foam. Getbestmattress.com explains that "this is one of the most important attributes that set aside this mattress from most of the others that are in the market" because "most companies tend to exclude quilting while building their mattresses since, the process takes up a lot of time, added expense, and manpower. The process will involve the sewing together of various types of materials to form a thicker and also softer layer. This layer assists in softening and cooling the top layer by creating extra loft and top layer breathability."
The Saturn mattress doesn't have quite the same breathability that Nectar does, coming in at only a 9 compared to Nectar's 9.8 out of 10. Reviewer, getbestmattress.com, explains that "although not the coolest mattress you can sleep on, due to the reactive foam used which resembles more to latex foam, you can sleep on a surface that does not absorb heat and leaves you restful the next morning. All things considered though, this is not the best mattress probably for someone who sleeps hot."
"NECTAR goes one step further and has built in a cooling system right into the mattress."

WARRANTY
10/10 Nectar vs 9/10 Saturn
*mattress-guides.net
For Eight Sleep's Saturn mattress, a 10-year warranty is offered. During the 10 years of the warranty, Eight Sleep will pay to repair or replace a mattress that is defective. Similar to Nectar's warranty, the warranty for the Saturn mattress is only valid for the original purchaser and is non-transferable. The 10-year warranty does not cover the entire mattress however. It excludes the smart cover and sleep tracking technology for the Saturn+ model, the fabric, components, sensors, and materials which are covered exclusively by a 1 year limited warranty.
Nectar, however, is described by mattress-guides.net as having a "superior" warranty because it offers mattress buyers a deal that's hard to beat. At Nectar, we offer a Forever Warranty with each mattress, meaning that we guarantee the construction, materials, quality, and durability of Nectar for the life of the original purchaser of the mattress. We are confident that Nectar is the last mattress you'll ever need to buy, so much so that we offer you a warranty that lasts as long as you do. Mattress-guides.net explains that their "research revealed that consumers give the Nectar's Forever Warranty a rating very high, above average and in many cases, the rating by consumers is excellent."
"NECTAR is just the right amount of firmness to support your back, and also the right amount of softness so that you will not feel if your partner is kicking or tossing on the other side of the bed."
NECTAR is unmatched comfort,
support and perfect sleep.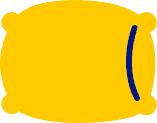 3 Years of Development, Premier Hypoallergenic Materials, Certified Healthier, 10,000+ Customer Tests