Why have 5,500,000+ people chosen Nectar?
Nectar's focus has been on engineering a perfect night's sleep. (And it has the awards and ⭐⭐⭐⭐⭐ reviews to prove it.)
Whereas Casper advertises a lot – at subway stations, on Billboards – and that expense shows up in shopping cart.
Nectar is a decorated champ of drool-worthy sleep.
Casper's kinda funny.
Price (Queen)
Firmness
Warranty
Trial
Free returns
Free Shipping
Height (inch)
Nectar
6.5
Forever
365 nights
12''
Casper
$1,295*
3-layer foam
10 years
100 nights
✔️
✔️
11''
Forbes
Best overall Mattress
2021
Forbes
best back pain mattress
2021
Architectural Digest
USA Today
Best Mattress Of The Year
2021
popsugar pick
The Sleep Judge
Best Memory Foam Mattress
2021
Slumber Search
Best Foam Mattress
for the Money
2021
Health
Best memory foam Mattress
In A Box
2021
Mattress clarity
Best memory foam mattress
2021
Mattress clarity
Best cooling memory
foam mattress
2021
Mattress Advisor
Best memory foam mattress
2021
*Nectar has certain affiliate advertising relationships with the above publications. Nectar has no editorial influence over such reviews or awards."
Casper won an award for being funny on Twitter. And one for e-commerce. And a single one for "great value."
Nectar outsleeps Casper.
You get more ZZZs for less $$$.
Customers report loooong, happy-faced slumbers on nights with Nectar. For $500 less than Casper*. So let's look at the layers of each mattress to understand the differences.
Both Nectar and Casper are memory foam...
But unlike Casper – which is all base layer – Nectar gives you more. Keen engineering places your cradle layer over your support layer over your stability layer. All underneath a soft, breathable cover.
Translation – you sleep snug as a bug all night.
Unlike Nectar, Casper only uses 3 layers of memory foam. And 1 is a thin cover layer with little holes for "airflow." The middle layer of their mattress is divided into "zones." So your hips and waist stay on top of the mattress while your shoulders and legs sink in. Not exactly cozy conditions for Dreamland Express.
Layered foam without zoning like you'll find in Nectar is the gold standard if you want a comfortable night's sleep, night after night.
*As of 09/2023. All pricing and offers are subject to change.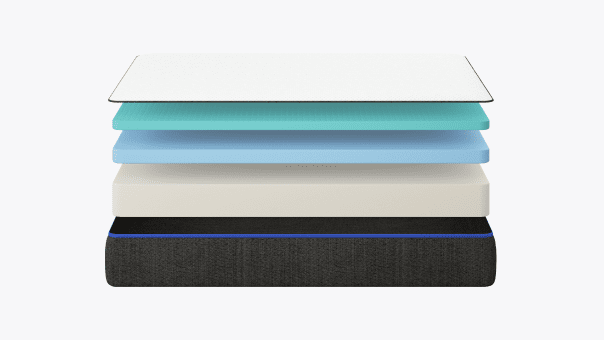 Our signature cover is designed with innovative cooling technology for a refreshing rest. It features heat-absorbent polyethylene fibers that help wick excess body heat away to promote cool sleep.
Therapeutic Gel-Infused Memory Foam
Two inches of CertiPUR-US® Certified gel memory foam contours to your every curve. Plush gel memory foam offers pressure-relieving support and sleeps cooler than traditional memory foam.
Three inches of conventional CertiPUR-US® Certified foam provides support while allowing airflow, plus crucial rebound and bounce. This responsive layer helps minimize motion transfer and promotes better spinal alignment.
ActiveSupport Stability Base Layer
Seven inches of conventional CertiPUR-US® Certified foam ensures structure, so the layers above it perform at their peak. This durable layer is the foundation for better sleep.
Shift-Resistant Lower Cover
The soft stitchbond polyester cover helps the inner core of your mattress stay in place, and prevents each of the layers from shifting on top of each other.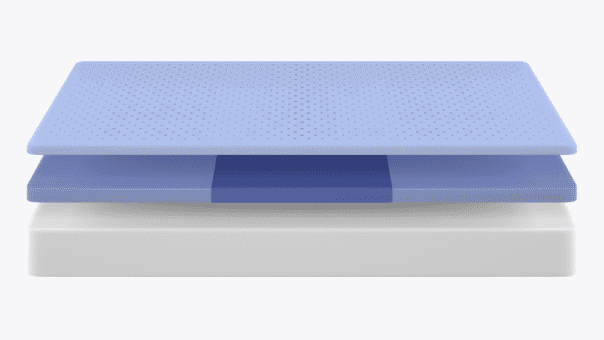 Polyester over foam, with little holes.
Three zones, 1 foam layer. Your hips and waist rest on firmer foam than your shoulders and legs.
Described as "durable," the Casper base ensures the mattress isn't just a few inches tall.
Why Casper costs so much more than Nectar.​
You've heard of Casper. They're funny on Twitter. Plus, they've paid to get your attention. Like spending millions on subway ads you can't help but notice.
But we've looked at the layers. Casper's foam isn't secretly speckled with gold flecks. So why does it cost that much more than Nectar, which has proven to be top of its industry, as awards and customer reviews show?
There's a one-word answer: Marketing.
See, Casper was started by 5 smart guys in 2014. As the first bed-in-the-box brand, people were excited to avoid the showrooms.
And while the concept of ordering beds online was still new, Casper wowed people with unboxing videos on YouTube. Have you ever seen a bed-in-a-box inflate? Captivating, really.
Anyway, they got all this attention and Casper just kind of became a household name. Plus, they offered an "unheard of" guarantee: a "risk-free 100 night trial."
But here's the thing.
This isn't 2014 anymore. You have choices.
Nectar has optimized the "bed in a box" product while pushing past Casper to provide an actual unheard of guarantee:


Nectar gives you a 365-night trial. (Casper is 100 days.)
Nectar offers a Forever Warranty™. (Casper is 10 years.)

Besides, it usually takes about 30 days for a mattress to adjust to your body properly anyway… So by the time a Casper mattress adjusts to your body properly, you'll only have a little over two months left to decide how you feel about it. Nectar gives you over 5X longer than that to decide.
Nectar uses premium foams to help provide optimal support for your entire body, no matter your height. Casper uses immovable "zones" that may not fit your specific needs. 

Nectar costs $496 less than Casper*.

Friends tell friends about Nectar, while Casper advertises in subway stations.

You can return your Nectar within 365 nights. You can return your Casper within only 100 nights.
*Single pillow for twin/twinxl. Price May Not Reflect Any Current Promotions Or Discounts (As Of 09/14/2023)
*Plus, get pillows, a sheet set and mattress protector (value $399) included with your Nectar
"It's the most comfortable mattress."
Nectar layered memory foam is right for all sleep types.
Find your sleeper style to understand why USA Today called Nectar their Best Mattress of the Year (2021).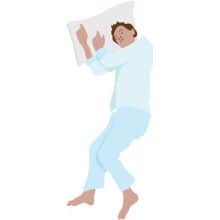 Nectar's comfy cradle layer cuddles all your angles so you stay put comfortably on your side.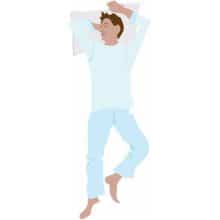 Nectar's comfy cradle layer pulls you into deep sleep mode, however you sprawl.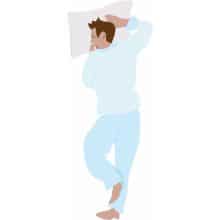 Nectar's adaptive response transition layer cradle your body to keep your chest, stomach and thighs supported and your spine aligned.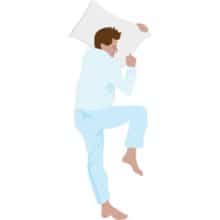 Four support layers work together to ensure wherever you flop, you're cradled in comfort.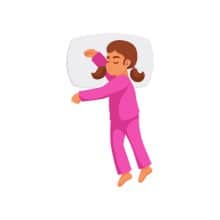 Nectar's just-right layer dynamically adjusts to support all bodies, whether you're 110lbs or 240lbs.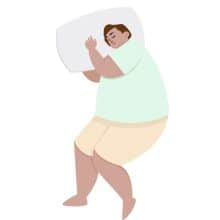 Nectar's just-right layer dynamically adjusts to support all bodies, whether you're 110lbs or 240lbs.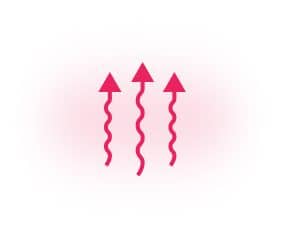 Nectar is engineered to help you sleep cool with its Cool-to-the-Touch Quilted Cover and gel memory foam.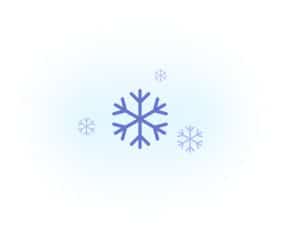 Nectar's gel memory foam adjusts to your unique body, dynamically giving you what you need - so you never sleep too hot or cold.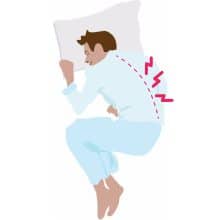 The Sleeper with Back Pain
Nectar's adaptive memory foam layer is designed to help relieve common pressure points beneath your shoulders, hips and legs for better spinal alignment on any body type.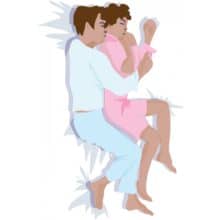 The Sleeper with Co-sleepers
Nectar's adaptive response transition layer and supportive memory foam ensure you keep sleeping when your partner, pets or kids hop into bed.
Nectar uses outstanding materials and charges you less. Fair fight? Frankly, no.
*Single pillow for twin/twinxl. Price May Not Reflect Any Current Promotions Or Discounts (As Of 09/14/2023)
"Very plush, yet supportive. Pillows are great too. We're very happy with Nectar!!"
Lindsey D.
Verified Buyer
"I was very skeptical about purchasing a mattress online, but Nectar made the process seem safe and reliable, and with very little risk."
Christopher F.
Verified Buyer