Why have 5,500,000+ people chosen Nectar?
The Avocado Latex (the closest they have to memory foam) will set you back around an extra $700 compared to the Nectar.
So while Avocado has been splurging money fitting out their fancy Apple-like stores.
Nectar's focus has been on engineering a perfect night's sleep for you (gaining many awards in that pursuit).
Avocado wants that extra money from you, but we think it should stay in your pocket.
Price (Queen)
Firmness
Warranty
Trial
Free returns
Free Shipping
Height (inch)
Nectar
6.5
Forever
365 nights
12''
Avocado
$1,999*
A mixture
25 years
365 nights
✔️
✔️
11
Don't fall for pretty images and hype
"A complete waste of money and, more importantly, my time. I believe in great products coupled with great people behind the product. Avocado is neither one of the two."
Lisa F.
Verified Buyer
Affordable Luxury
After doing a lot of research we decided on a Nectar mattress. It was the best decision we've made as a couple, since getting married. It's comfortable, luxurious sleep at a fraction of the cost of the competition.
Bonnie M.
Verified Buyer
Forbes
Best overall Mattress
2021
Forbes
best back pain mattress
2021
Architectural Digest
USA Today
Best Mattress Of The Year
2021
popsugar pick
The Sleep Judge
Best Memory Foam Mattress
2021
Slumber Search
Best Foam Mattress
for the Money
2021
Health
Best memory foam Mattress
In A Box
2021
Mattress clarity
Best memory foam mattress
2021
Mattress clarity
Best cooling memory
foam mattress
2021
Mattress Advisor
Best memory foam mattress
2021
*Nectar has certain affiliate advertising relationships with the above publications. Nectar has no editorial influence over such reviews or awards.
Avocado makes you pay a hefty price for their materials. But do they really improve your sleep?

There's no doubt they try to source good materials, and we applaud their green credentials. But just because you use the wool from a Himalayan sheep, hand-woven by meditating Buddhist monks, it doesn't mean it's the best way to create a body-supporting mattress.
And don't even try to work out the structure of their mattresses. It's the most confusing thing you will do this year (their descriptions may as well have been written in Latin). We spent an hour trying to figure it out (not recommended).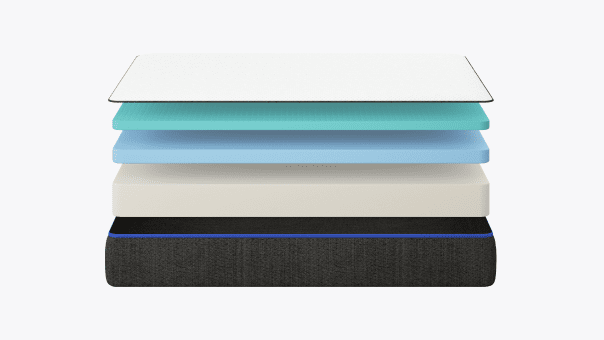 Our signature cover is designed with innovative cooling technology for a refreshing rest. It features heat-absorbent polyethylene fibers that help wick excess body heat away to promote cool sleep.
Therapeutic Gel-Infused Memory Foam
Two inches of CertiPUR-US® Certified gel memory foam contours to your every curve. Plush gel memory foam offers pressure-relieving support and sleeps cooler than traditional memory foam.
Three inches of conventional CertiPUR-US® Certified foam provides support while allowing airflow, plus crucial rebound and bounce. This responsive layer helps minimize motion transfer and promotes better spinal alignment.
ActiveSupport Stability Base Layer
Seven inches of conventional CertiPUR-US® Certified foam ensures structure, so the layers above it perform at their peak. This durable layer is the foundation for better sleep.
Shift-Resistant Lower Cover
The soft stitchbond polyester cover helps the inner core of your mattress stay in place, and prevents each of the layers from shifting on top of each other.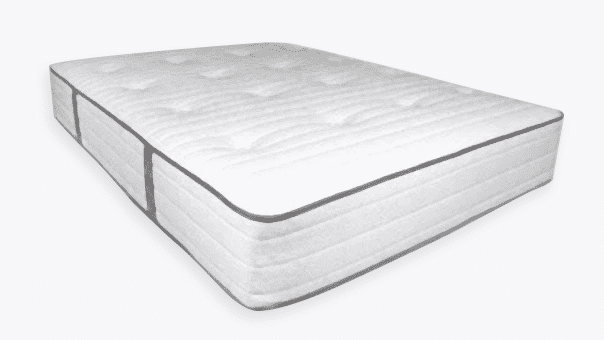 The top, sides and base are covered with a cotton, spandex and wool combo.
2" of organic latex (soft)
Latex foam doesn't hug you as nicely as memory foam. But has similar properties.
3 more inches of latex (medium firm)
More of the same. This layer is just a bit firmer.
4 more inches of latex (firmer)
Base layer of harder latex foam.
So, what's all the extra money on the Avocado actually for?
Is it Avocado, or Apple? Because boy do they make you pay a lot for their mattress. So, they're asking you to spend $700 extra. But is a sleep on an Avocado $700 better than a Nectar? Well, you can be the judge of that. We just think that money is better off in your pocket.
We think your mattress should do one thing amazingly: give you an incredible night's sleep.
Sure, you could spend more money and get the Avocado – or you could spend less, and put that money towards something incredible, like an all-expenses-paid trip to Europe. We know what we'd rather do.
We think your mattress should do one thing amazingly: give you an incredible night's sleep.
The best warranty you can get. All Nectar mattresses have a Forever Warranty™. If there's something wrong with your mattress, we'll make things right. Avocado only give you 25 years in comparison. This sounds decent, but check the small print and it's really only 10 years of full coverage. After that, the hoops you'll have to jump through get higher and higher.
We'd rather keep costs down.

Avocado sure is trying to woo you with fanciness. That's clear from their expensive stores from California to New Jersey. It's very Apple, but for beds. But these huge costs likely end up in the price of your mattress. Sure, we've got retail partnerships where you can try out a Nectar in real life. But we chose not to create a fancy pants Nectar-only store, because it would only end up costing YOU more. The way we see it: why should a consumer in Milwaukee pay for a fancy store in CA? Or vice versa.

Get more for your money. Buy a Nectar mattress and you get $499 worth of sleep goodies for only $129: including a mattress protector, luxury pillows and bedsheets. If you get an avocado, though, you've got to pay an extra $356 for all of that (and that's choosing the cheapest options in their range). Seems like a no-brainer…
With Nectar, you're paying a great price for a great mattress. No surprises, no fancy stores in California. Just a great night's sleep. Sounds like these customers regret buying an Avocado…
Overhyped for the price
This mattress is the worst! Wake up with back pain if you want this! Don't buy this mattress it's overrated and overhyped, you're better off buying a way better mattress for 1/3 of the price.
Verified Buyer
Efrosini S
Questionable at best for the price
Shipping and customer service were absolutely terrible. I don't mind the mattress, but it's not perfect by any means. My wife hates it and usually trades beds with one of the kids. Good luck, consumer reports failed me on this one.
Verified Buyer
Darrin D.
Not worth it
This mattress has been a very bad experience. It is too firm and it's somewhat bouncy. My arms fall asleep on it every night, and I wake up with lower back pain in the morning. For being as expensive as it was, it has not been worth it. We will be returning it.
Verified Buyer
Kevin P.
You'll be 'blown away' by Nectar
"it works great for all sleep positions."
And it's not just us saying so! Health Magazine called Nectar the Best Memory Foam Mattress In a Box (2022)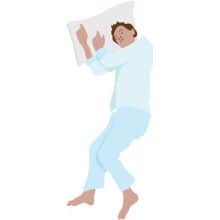 Nectar's comfy cradle layer cuddles all your angles so you stay put comfortably on your side.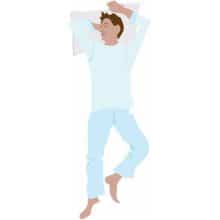 Nectar's comfy cradle layer pulls you into deep sleep mode, however you sprawl.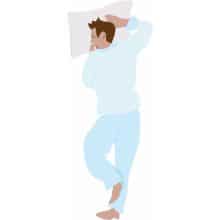 Nectar's adaptive response transition layer cradles your body to keep your chest, stomach and thighs supported and your spine aligned.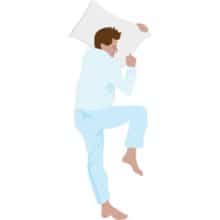 If you go to sleep on your front, roll onto your side, and wake up on your back, Nectar's layers work together to ensure you're supported and comfortable in every position.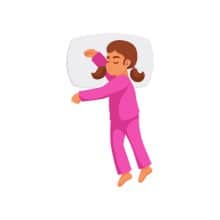 Nectar's just-right layer dynamically adjusts to support all bodies, whether you're 110lbs or 240lbs.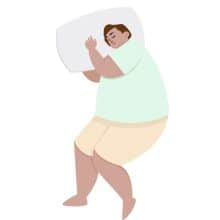 Nectar's just-right layer dynamically adjusts to support all bodies, whether you're 110lbs or 240lbs.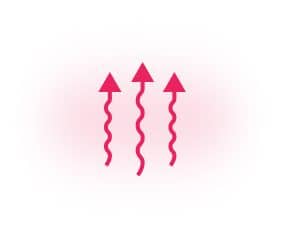 Nectar is engineered to help you sleep cool with its Cool-to-the-Touch Quilted Cover and gel memory foam.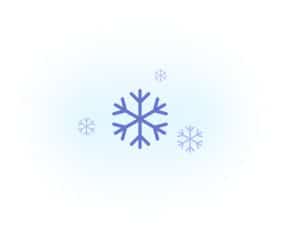 Nectar's gel memory foam adjusts to your unique body, dynamically giving you what you need - so you never sleep too hot or cold.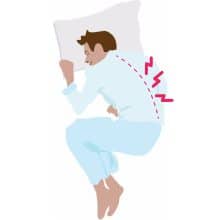 The Sleeper with Back Pain
Nectar's adaptive memory foam layer is designed to help relieve common pressure points beneath your shoulders, hips and legs for better spinal alignment on any body type.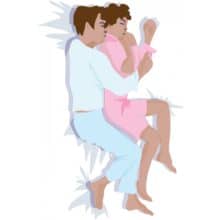 The Sleeper with Co-sleepers
Nectar's adaptive response transition layer and supportive memory foam ensure you keep sleeping when your partner, pets or kids hop into bed.
The worst customer service
"The worst customer service experience I have ever had. We asked Avocado for support on locating our purchase. After being passed along from one rep. to another, no one from Avocado was able to locate our mattress. The most alarming part of this major inconvenience was the lackadaisical response from the Avocado team."
Jeffery P.
Verified Buyer
Total lack of respect for their customers
"They cannot service your order in a timely fashion and most likely will not be around five years from now, given their total lack of respect for their customers. I wish the review websites that rate the mattress as number "1" would post additional reviews that focus more on the total lack of customer service from Avocado Green, which makes purchase of their products pointless."
Perry W.
Verified Buyer
Terrible customer service.
"Good mattress, but terrible, terrible customer service. Your order will be later than they advertise, period. You will not be able to get any information on how much later. I also ordered pillows that were meh. Same bad delivery and customer service experience."
Katt M.
Verified Buyer
Keep around $700* in your pocket. That should help you sleep better at night.
*Single pillow for twin/twinxl. Price May Not Reflect Any Current Promotions Or Discounts (As Of 09/14/2023)
Prices were so low, compared to other mattress companies, I was worried it might reflect on the quality. So glad I was wrong! The Nectar is very comfortable and quiet (no more creaking or squeaking). Extremely pleased with my purchase!.
Megan T.
Verified Buyer
"I was very skeptical about purchasing a mattress online, but Nectar made the process seem safe and reliable, and with very little risk."
Christopher F.
Verified Buyer