5 Reasons Nectar Is the Best Mattress for Heavy Sleepers
All current offers end in
Sale ends Mar 27 2022, 11:59 PM
Our Biggest Offer : The Nectar Bundle
Our memory foam has
ahh-mazing presure relief
Every medium firm Nectar mattress is made with premium memory foam, which contours to your curves and cushions you where you need support. Whether you're seeking pressure relief on your shoulders, hips, back or all of the above, Nectar's memory foam is great for heavier folks.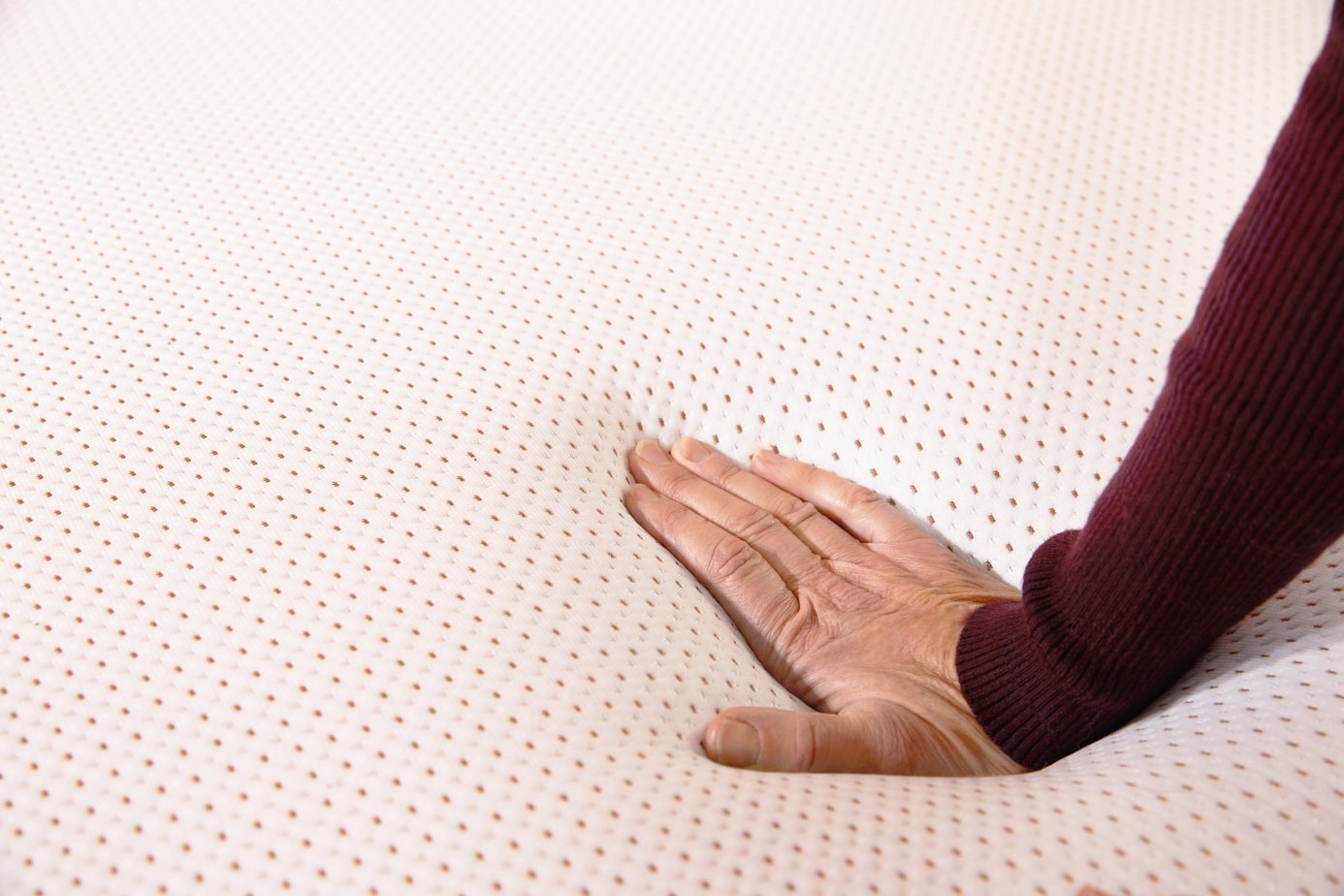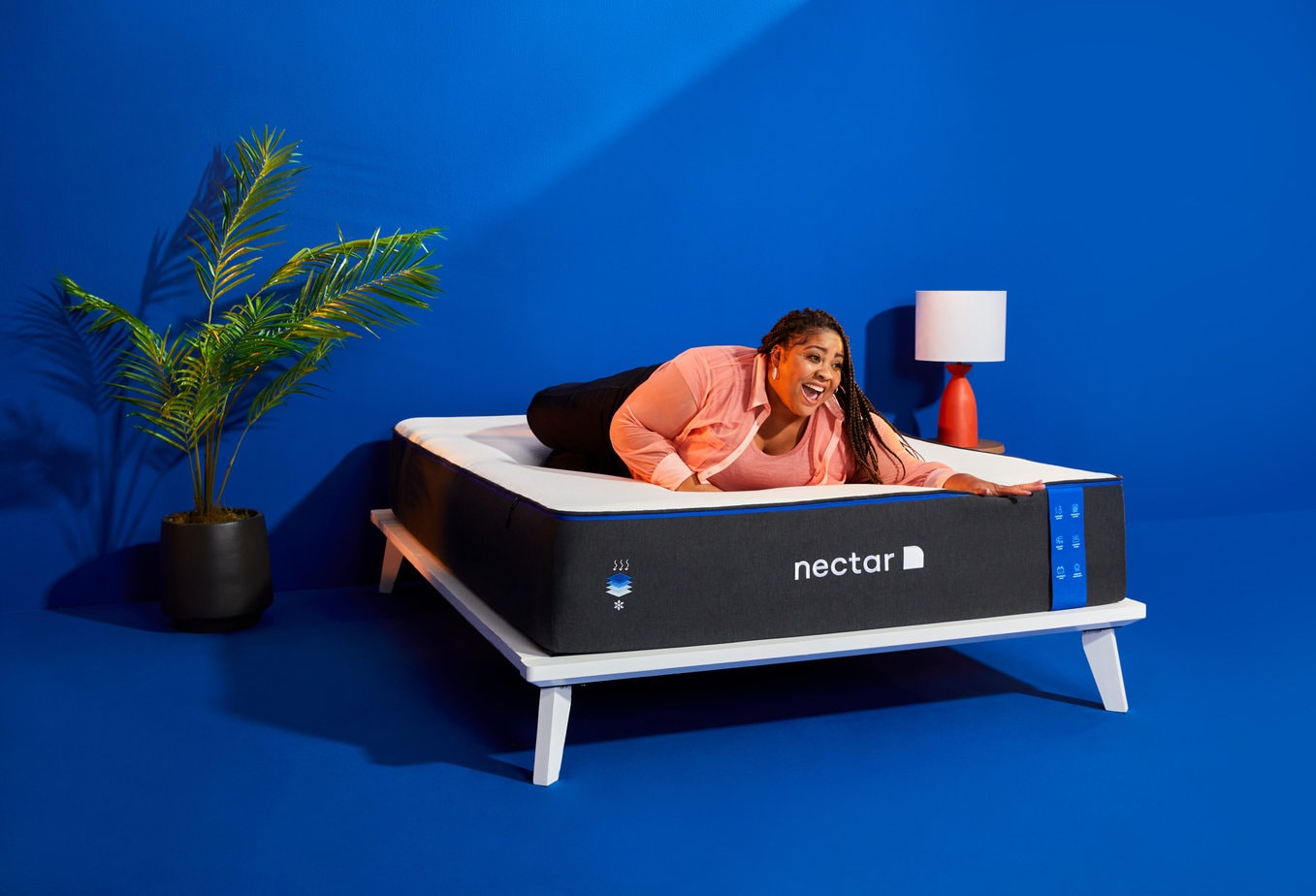 Our cooling cover means no more night sweats
People who are overweight may struggle with night sweats and staying cool while sleeping. Every Nectar has a breathable quilted cooling cover with innovative technology that dispels heat and moisture. The gel memory foam in Nectar Premier and Nectar Premier are also infused with ActiveCool HD, a phase change material that dynamically reacts to your body's temperature for the most refreshing rest. 
Join 5,500,000+ Satisfied Sleepers
Nectar Hybrids offer sturdy support for plus-size people.
Concerned an all foam mattress may not provide the sturdy support you need? Nectar also has Hybrid mattresses. In addition to our crowd-pleasing memory foam, Nectar Hybrids have individually wrapped steel innerspring coils. Not only do springs give more sturdy support, they also ensure extra airflow, so you won't wake up overheated. Nectar Hybrids are constructed with thicker coils around the perimeter for enhanced edge support.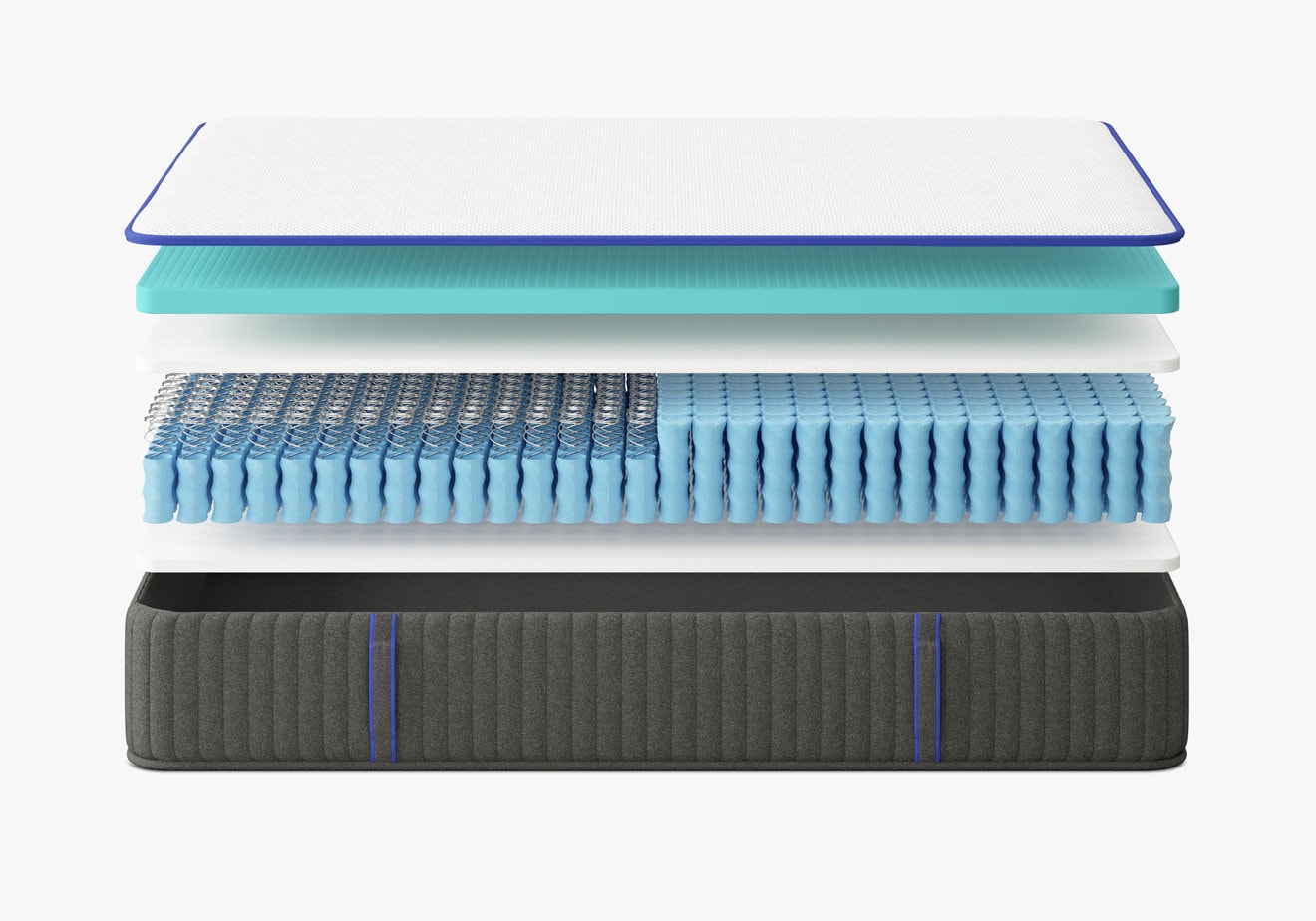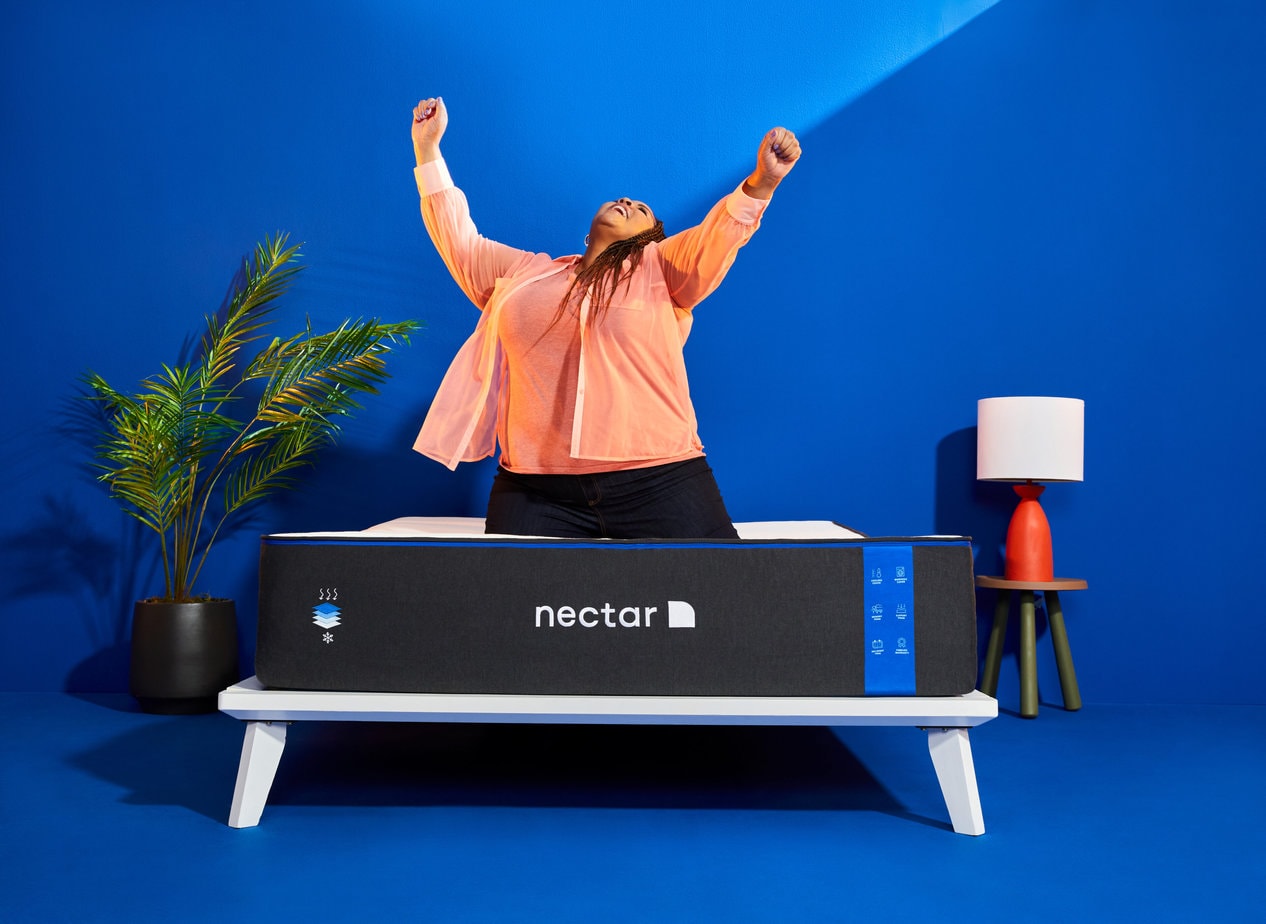 You have an entire year to sleep on it, risk-free.
You can sleep on a Nectar right in your own home for 365 nights to decide if it's the best mattress for heavy sleepers. Make sure it's super comfortable and supportive enough for your fuller figure. Snooze on it throughout a sizzling summer and a frigid winter. If it's not your mattress match, returns are easy. Terms apply. See here for trial details.
See why our customers love us

Heavy Guy, Light Sleeper
This is the second Nectar mattress I've owned. I'm 6'0" 250lbs and wake up at the slightest disturbance in my home, so when my fiancé gets into our new bed without waking me up, that speaks volumes. Nectar is the only mattress brand I'll be using for years to come.
Brandon I.
Verified Buyer

Plus Size Approved
I am a heavy person. I'm 5'3" 250 lb and I've had this for a little over a month. So far, so good. Every night, when I lay back in it, it's like a brand new mattress. When I wake up in the morning, no more back pain.
Deb B.
Verified Buyer

Surprisingly perfect!
This was totally worth every penny that we spent. I used to be a terrible sleeper, and now I have restful nights. This bed is amazing, and I tell everyone that I know they need to buy it. I can not say enough good things about it!!
Dean N.
Verified Buyer

9 out of 10
Nectar customers would recommend to their friends and family.

Very happy with my new mattress purchase
After a lot of research, Nectar was the best value for a high quality product. I am pleased that my research paid of with such great dividends. I have a bad back and hips and have not had pain upon waking since I started sleeping on my Nectar mattress.
Jessie S
Verified Buyer

Best mattress ever no kidding!
Best mattress I've ever slept on! I usually have a hard time going to sleep and wake up in the middle of the night with a back pain and feeling hot, but not with this one.
Joanne C.
Verified Buyer
Nectar is backed by a Forever Warranty™–the biggest in the industry.
Nectar mattresses are designed to be durable and built to last. No matter what size sleeper you are, every Nectar mattress has a lifetime warranty. It's guaranteed for as long as you own it! Buy with confidence and rest easy that your purchase is covered.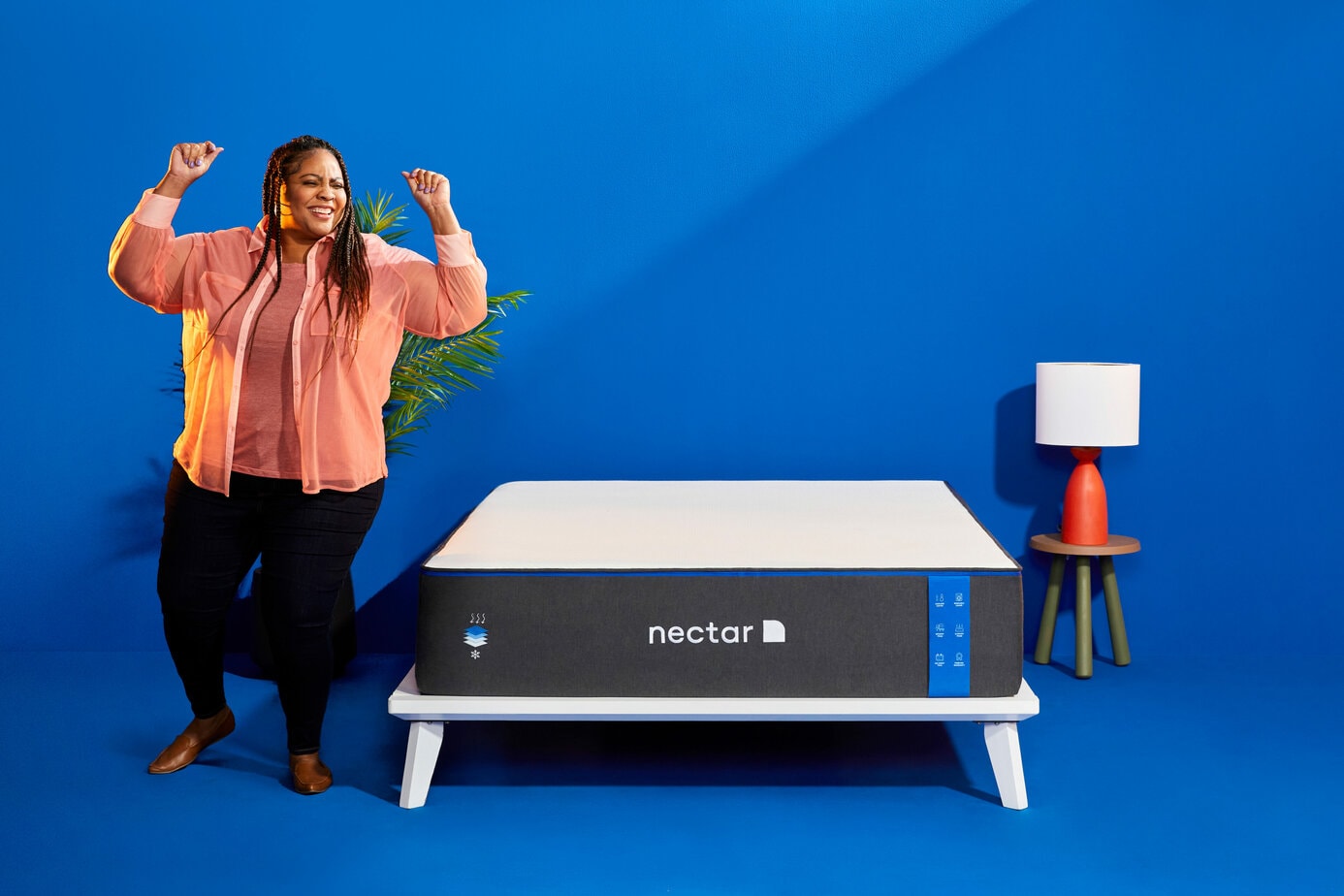 We make mattress shopping simple.
Comfort, convenience, and peace of mind—all at an unbeatable price.
*Price reflects the subtotal of mattress protector, sheets and two pillows compared to the current promotion on Nectar. Additional shipping fees may apply in AK and HI. Price may not reflect any current promotions or discounts. Last Updated: July 2021.
There is no wrong side
of this award-winning bed.
Sleepopolis
Best Value Memory Foam Mattress2022
Slumber Search
Best Foam Mattress for the Money 2022
Health
Best Memory Foam Mattress2021
Tuck Award
Best Memory Foam Mattress 2022
Slumber Search
Best Foam Mattress for the
Money 2021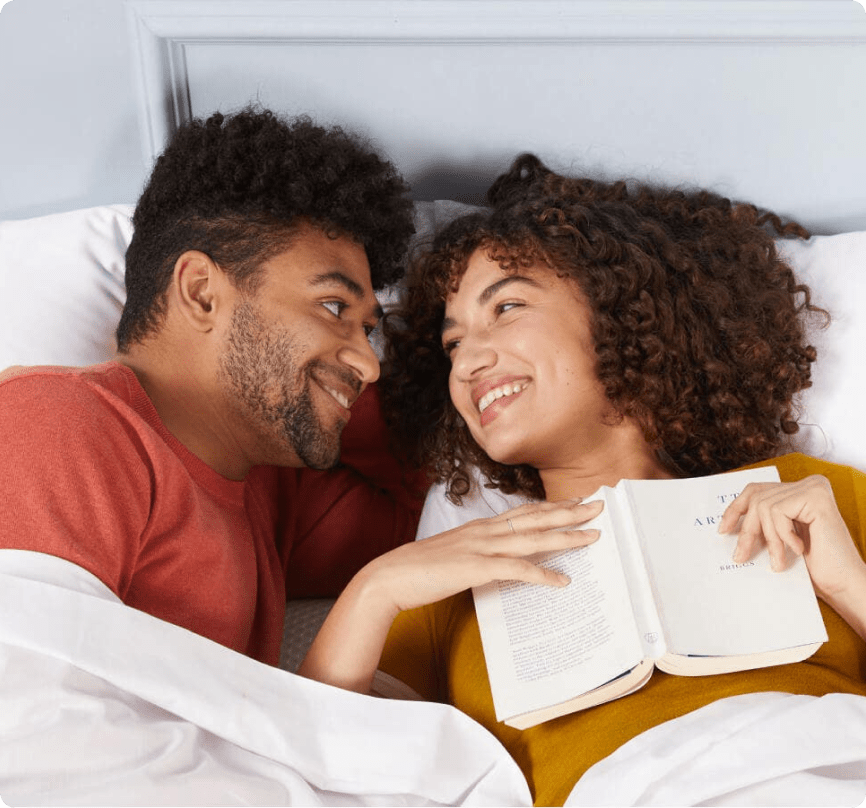 Try America's best mattress for heavy sleepers today. Save 33% off site-wide and score our lowest prices!
*Terms apply. See here for more promotional details.