The Memory Foam Mattress Side Sleepers Love
THE MEMORY FOAM MATTRESS SIDE SLEEPERS LOVE
Nectar Memory Foam Provides Ultimate Support for Side Sleepers
The Nectar mattress is made of 5 unique, special grade, high performance memory foam layers that are designed to give you the most comfortable sleeping experience possible. We've done our research into the most recent advances in memory foam technology that hugs and forms to your unique curves, making our mattress a perfect fit for every body type, and especially perfect for side sleepers.
When you lay down on a Nectar mattress, the points of pressure that your body would feel are naturally lifted because of the "bounce back" memory foam design. The way that Nectar cradles your body is exactly why side sleepers love to use this mattress because it allows for you to fully relax as you doze off into a peaceful slumber.
The Proof is in The Layers
Each layer of Nectar's performance quality foam was designed with a special purpose in mind: to induce the best possible night of sleep. Nectar's custom-milled-to-breath tencel cooling cover wicks away heat to keep you cool throughout the night, the supportive bottom layers keep you feeling lifted, and our premium quilted gel memory foam layer keeps your body contoured, perfect for side sleepers.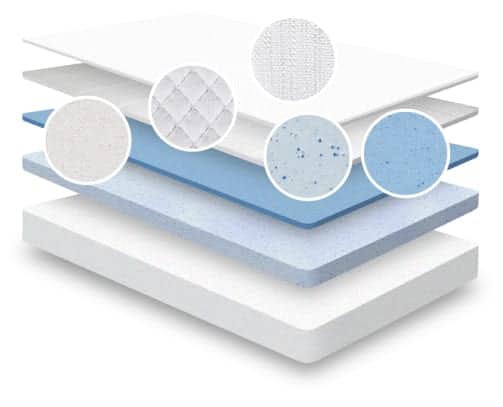 TENCEL COOLING COVER
Helps circulate air and wick away heat while you sleep. It's also bedbug resistant!
Quilted GEL MEMORY FOAM
Contours perfectly to your body while providing loft and increased air circulation.
GEL MEMORY FOAM
Distributes your weight evenly, relieving pressure and pain wherever you feel it most.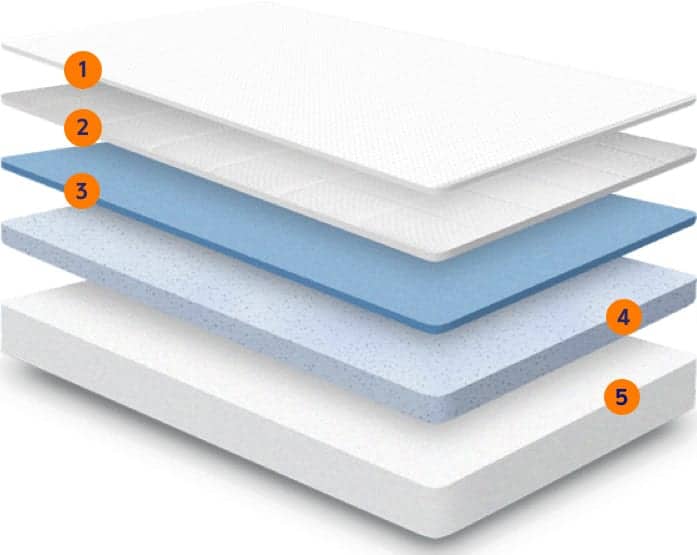 CertiPUR-US® Certified
Safely made for you without using any ozone depleters, PBDEs, TDCPP, mercury, or lead.
adaptive high core memory foam
Supports your body, as only recovery foam can, providing crucial rebound and bounce.
breathing base layer
Reinforces the contouring and support layers, giving you a stable, breathable foundation.
Though Nectar is great for any sleeping position, there are a few layers in the mattress that side sleepers will find especially cozy. The combination of plush, cloud-like top layers and adaptive, supporting bottom layers is perfect for those who enjoy sleeping on their sides, because this mix of materials and construction works to keep your spine lifted into its natural alignment will ensuring that you don't sink into the mattress. These layers form to fit you and each one of your unique curves throughout the night. When your spine rests in its natural alignment, your body doesn't have to strain muscles or joints unnecessarily throughout the night meaning that you'll wake up with less soreness and feeling much more refreshed.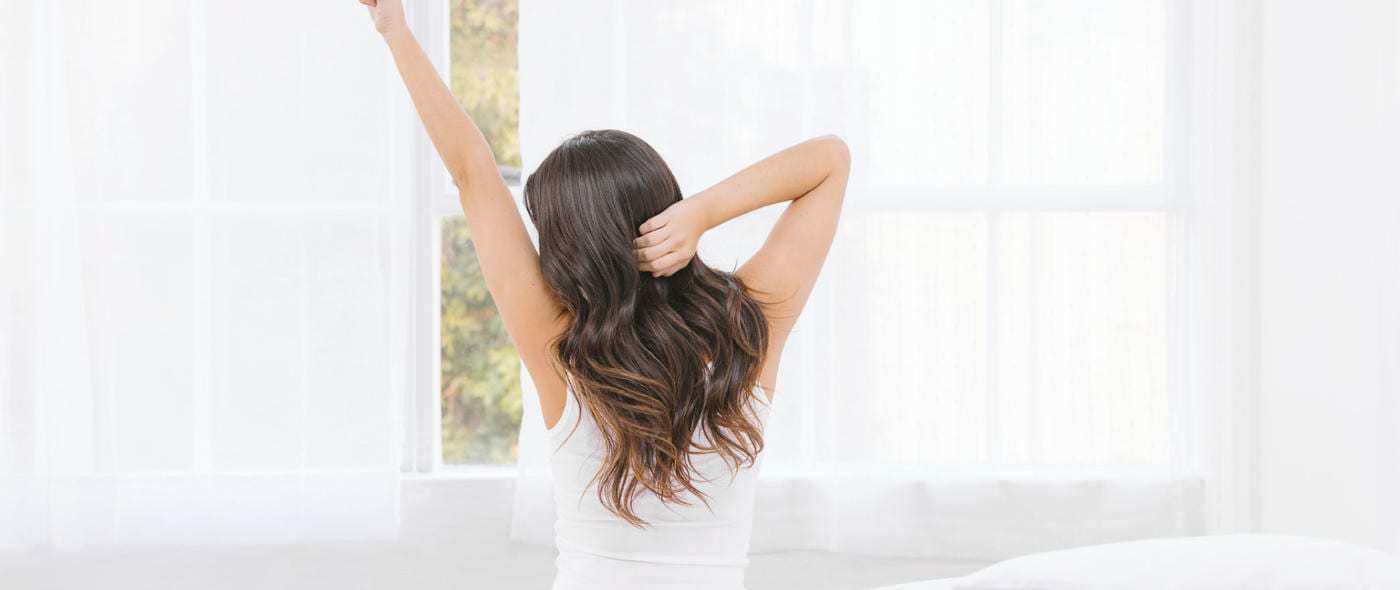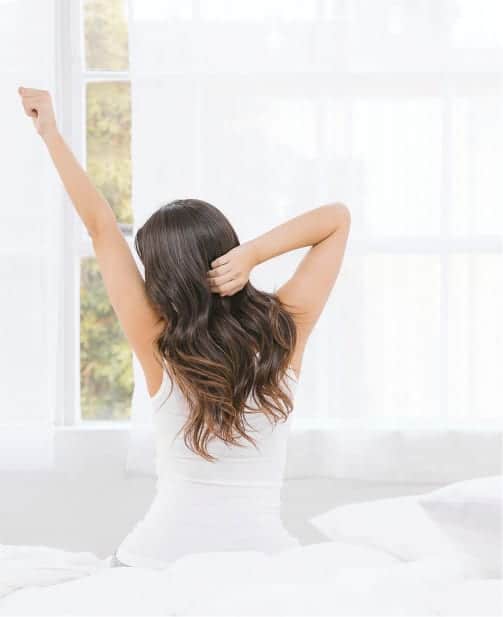 Wake Up Rested
Plush yet highly supportive, Nectar is the answer that side sleepers have been looking for. We rate Nectar at a 6 on a scale of 1-10 which gives that perfect, "just right" feeling of support you can only find with a mattress of medium firmness. Side sleepers will love how Nectar provides enough contouring to cradle your body beautifully, and enough bounce so you stay supported on your side. Nectar's design feels great in any sleep position, but it works especially well for those who prefer to sleep on their sides because it curves to support your body as it rests on less surface area (unlike a back sleeper which has weight evenly dispersed). This helps you to sleep better and feel more rested in the morning.
365 Days and Zero Risk
The best part about it all? You can enjoy a Nectar mattress to try out for an entire year. It's true. Take the mattress for a test drive during every season and if you're not impressed, we will refund 100% of your payments. Our 365 day trial is 3 times longer than the industry standard that usually lands somewhere around 100 days. Our stats show us that less than 3% of Nectar sleepers return their mattress so yeah, we're pretty confident you're going to love it.
A Warranty Lasts Forever
Top quality materials, bounce back to support your body fully, and a year long trial. You're probably wondering how the Nectar mattress could get even better. Well it can, and it gets better in the form of a lifetime warranty. If you purchase a Nectar mattress, it comes with our Forever Warranty that lasts for as long as the life of the mattress and the original owner. This warranty guarantees the construction and materials of every Nectar mattress for the full life of the mattress by the original owner.
Where do we get our confidence to offer such an incredibly long warranty? It all comes back to the quality of materials and our unique, strong, breathable base that side sleepers love. We offer a warranty that lasts a lifetime because we believe we've made a mattress that is the last one you'll ever need to buy.
Feel Confident in Your Sleep
Get Your Best Rest
Better sleep awaits you and a new mattress is the first step. There are 16 awards, 20 mattress comparison sites, ad 9,000 reviews that recommend Nectar and, after you try it, we know that you will too.
WHAT OUR CUSTOMERS ARE SAYING ABOUT Nectar
Linda H.
Seattle, WA
United States
36 years old
THE MOST COMFORTABLE MATTRESS.
Alright. Let me just start by saying until I bought this mattress I had TERRIBLE back issues that made me immobile at times. My partner and I decided it was time to upgrade our mattress because we felt like we couldn't sleep on a queen size mattress without being on top of each other. When our Nectar mattress arrived we were SO excited and it seemed too good to be true and were about to be ready to send it back. Boy, were we proven wrong. I no longer have back issues, at all. When we sleep in the bed together it's like I have my own bed. I also have a hard time falling asleep in any other bed that isn't this one. In this bed as soon as I lay down, I pass right out. If you want a quality mattress that is extremely comfortable and will make you sleep like a baby, buy this mattress.
11 days ago
7 hours of sleep per night
Sleeps with-husband
Hannah W.
Bakersfied, CA
United States
41 years old
THIS MATTRESS WILL SAVE YOUR BACK!
I was looking for an affordable mattress that would also be comfrotable. After searching the internet for hours, I almost gave up. I thought I was going to have to go out and buy a super expensive mattress and I really didn't want to do that. Then I received a call from my father in law, and while we were talking I told him that we were lookng for a good mattress. He told me that he just bought a Nectar and was very happy with it. I finally got something good from my parents in law : )
5 days ago
9 hours of sleep per night
Maria S.
Philadelphia, PA
United States
35 years old
EXCELLENT QUALITY
Perfect amount of firmness and softness. I would recommend this mattress to anyone who has back problems I have had many back surgeris and is equal to the much higher priced memory foam mattress. This bed is just super.
5 days ago
7 hours of sleep per night