Futon Mattress – A Japanese Norm
Futon Mattress: If you are a fan of Japanese movies or anime, you might have heard of the term 'futon', a lot!
A futon mattress is the type of bedding used by traditional Japanese people. It's not as thick as the conventional mattress and some might liken to a thick comforter that has been intentionally built as a bed with no need for a bed frame,
However, a futon is an essential part of the Japanese minimalist lifestyle and as a result, is the most common form of bedding which saves a lot of room. You do not have to be a Japanese to enjoy the benefits of a futon, however, it is always great to be informed if you are planning to make an investment here.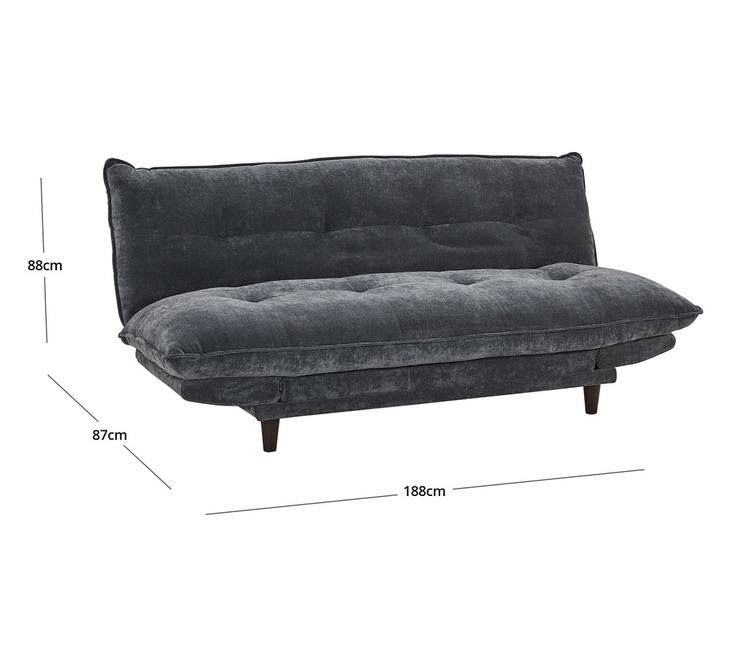 When Can You Use a Futon?
Here are the standard styles and designs of futon frames and beds:
Bi-fold: When positioned in the upright position, it mimics a sofa with the futon mattress folded up. The structure with the mattress can also be put perfectly flat on the floor. This model allows the frame to support sleeping and non-sleeping areas. You can use bifold frames for any size of futon mattresses.
Tri-fold: Same with the bi-fold frame, the tri-fold frame can act as a daytime sofa and a bed. These frames have three different parts – a back, a chair, and a footrest. If it has a mattress on it, the frame can fold in two ways. Tri-fold frames are usually paired with thinner futon mattresses.
Loveseat: A futon loveseat frame can be positioned upright as a couch, or a completely flat for nighttime. Also, loveseat frames can be put into a reclining position if you want to read a good book or binge-watch your favorite series.
Bunk bed: These frames are designed with one elevated bed over a bifold or a loveseat futon frame. Bunk beds are most recommended for dorm rooms
Before you step up your Futon game, bear in mind that it's two in one item. In some instances, it can serve as a couch, while in others, it's going to be a bed. So, you have to ensure the futon mattress is flexible to play both of these roles well.
These types of mattresses are best used as a temporary sleeping facility. They can serve as perfectly good sleeping spaces till your new mattress arrives.
When Was the Futon Mattress First Introduced?
Though the Japanese have been using Futon for centuries, in the commercial sector, we can trace the history of Futon back to 1980s.
It wasn't until the seventeenth century when cotton bedding would develop into the futon. In Japan, "bed clothes" were made by filling the fabric with cotton and fleece, and spreading them out on a special kind of ground surface known as "tatami." Tatami was a couple of mats made of rice straw and composed of a large portion of the ground surface in Japanese homes.
With this, the Japanese created an incredibly light and durable mattress for resting, then rolled it up and stored it away upon waking up. The term "futon" came from the Japanese word "bedding," which means long-staple cotton, a premium cotton ball. Using long-staple cloth was essential because it would keep the mattress from tugging apart and in the prevention of lumps.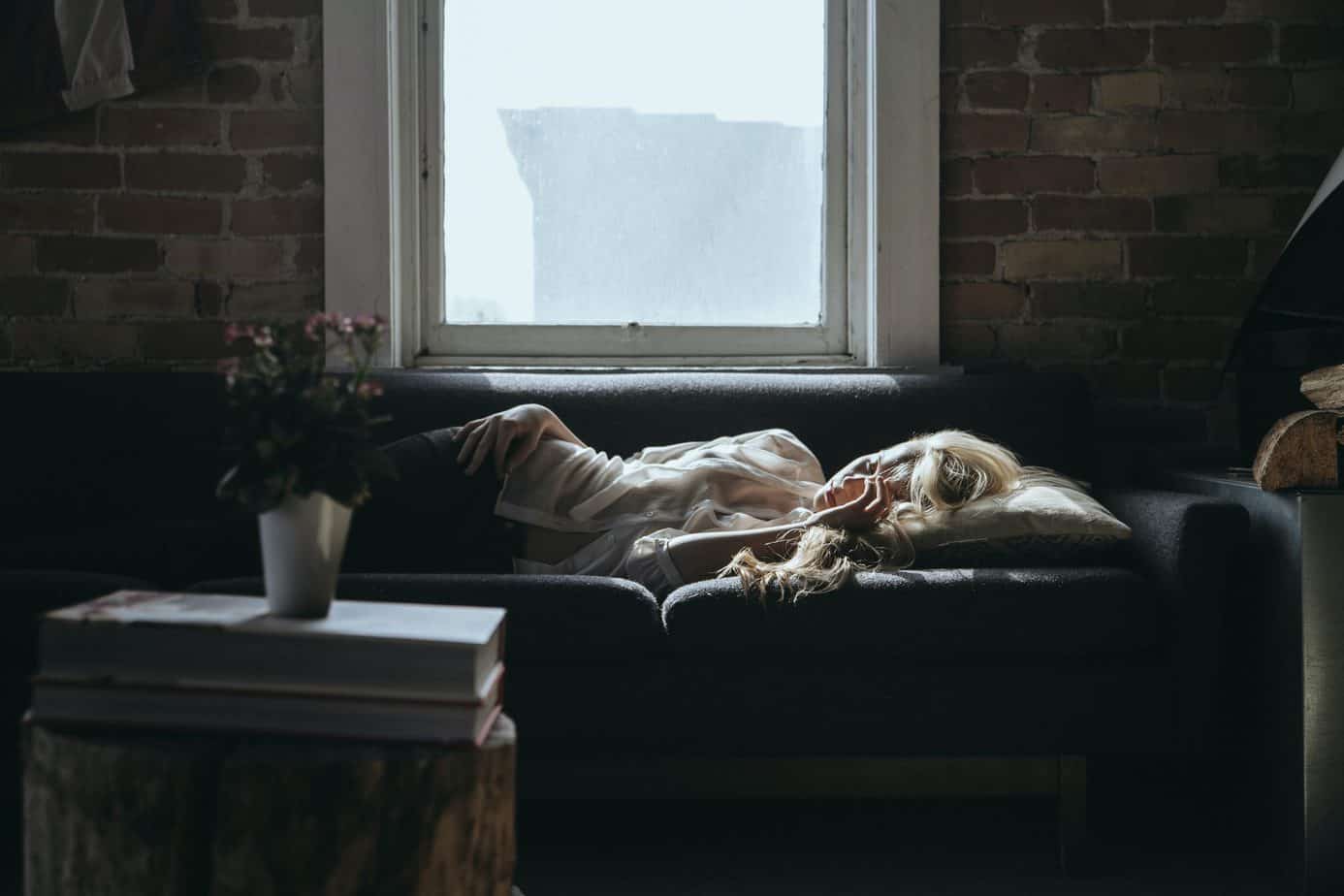 When do You Use a Futon Mattress?
It is not exactly recommended to use a Futon for long term sleep. It can be used as a part of the living room furniture or even for a nap. However, its thin structure can lead to back aches if used every night.
Futon Cost and Purchase Guide
Where you choose to buy it from can make it a little easier to purchase a futon mattress. Some stores do an excellent job of arranging the futons and providing great product descriptions and reviews. Your decision can be made far easier by having a visual idea of the product.
Whether you're planning to buy a futon mattress online or from a physical store, there are plenty of choices for you. Still, not all of them are made equal. Look at this distributor list and see which one would work best for you.
Futon mattresses are a great budget choice because, for a lower price, you can find premium-quality beds. Mid-priced futons are popular as they can last longer without much wear and tear.
Mid-priced futon is perfect for everyone as it is durable and inexpensive. It would cost you anything around $300 to $700.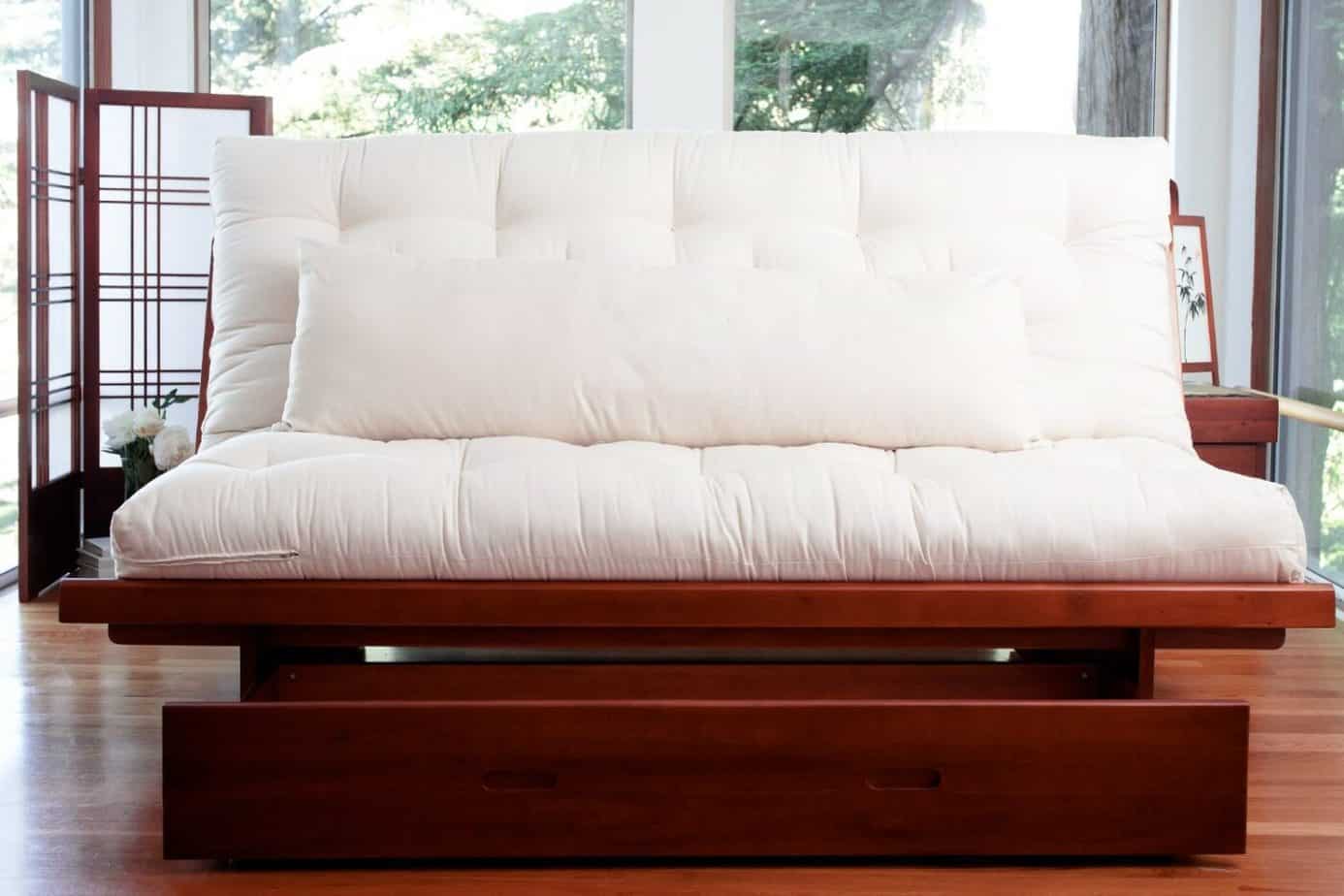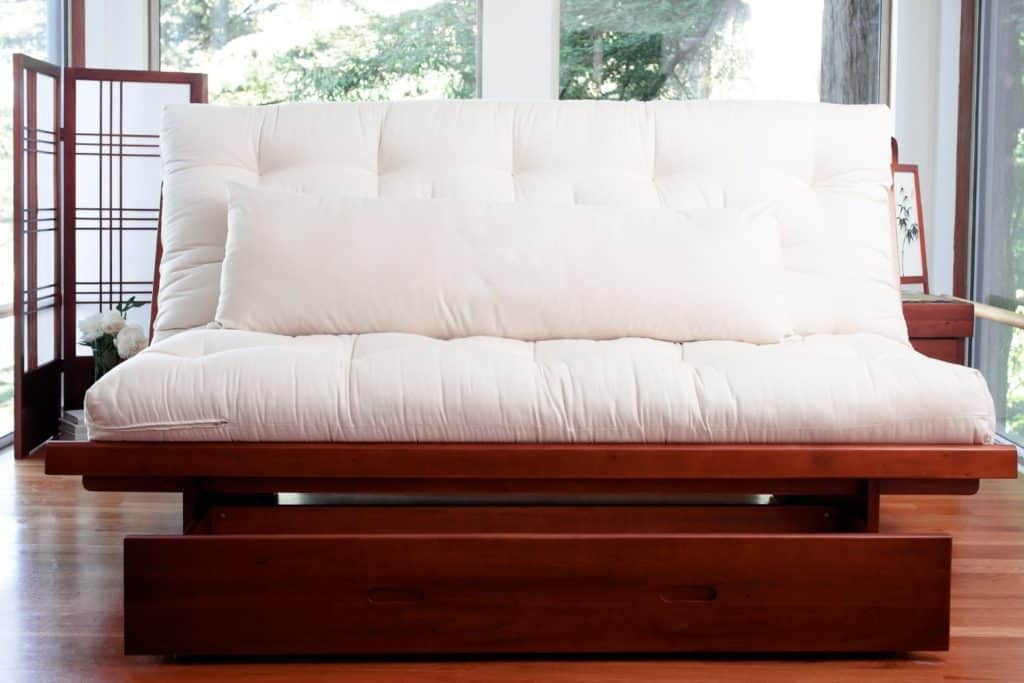 Lifespan of a Futon
Unfortunately, mattresses like futon do not last that long. On average, futon mattress appears to have below-average durability. Though with proper care, it may last up to 5 years.
An important aspect of getting a good night's sleep is looking after your mattress. You should set an alarm that reminds you to regularly rotate the mattress. Turn it from head to toe and turn it back to front. Moisture is a Futon's arch nemesis.
Avoiding excess moisture could very well mean increasing the lifespan of the mattress. If possible, you can dry your futon in the sun or air deck. Additionally, one of the greatest things you can do to keep your mattress safe from any moisture from your body is to use a mattress protector.
Pros and Cons of a Futon
Pros
Budget-friendly – Traditionally, futon beds and mattresses are cheaper than regular beds.
Help you save space – For someone who doesn't have much living space, it's a practical choice.
Can pull off different looks – By modifying the cover of your futon, you can quickly change the look in your bedroom.
Easy to clean up – Usually, a traditional Japanese futon is produced of 100% cotton, which implies it's easy to wash.
Cons
Prone to wear and tear – A typical futon mattress quickly flattens to the ground and you'll finally be just centimeters away from your bedroom floor.
Unable to support weight in the long run – Except when your futon is composed of polyfoam, you can expect to experience uneven weight distribution in the long term.
Restricted level of comfort – Although it can help you get you through the evening, you can't be absolutely satisfied while you rest.
Other Types of Mattresses
Going for the right futon can help you add a sense of comfort to your space. However, if you are truly looking for comfort and a good night's rest, then Nectar's memory foam mattress is the perfect choice for perfect sleep.