Summertime Sleep: We Made A Playlist To Help You Nap During Summer
Have you ever noticed that summer has a certain smell? It's something like freshly cut grass, mixed with sun-soaked lilacs, and a little bit of coconut suntan lotion. It also has a sound. Chattering birds in the morning and buzzing cicadas in the afternoon, followed by crickets and toads at night. Don't forget about that thunderous boom of a storm and the hushed white noise of the rain. Summertime sets a mood that's hard to beat.
It's a time to relax and take a break, hit the beach with friends, and have a picnic with your family. Summer naps after a long day of summertime play are some of the most blissful naps known to man. Finding a killer playlist to accompany you as you drift off into dreamworld could take your naps from decent to out-of-your-mind spectacular and deliciously decadent. A summer nap playlist is just the thing your naps need to make them next level.
Music Affects Your Mood
Something unseen happens to us when we hear a song that we love. It can instantly remind us of a certain time in our life and make us feel what we once felt. It's a powerful tool that transports us in time, or connects to something within us that we may not have even known was there. It's a powerful, universal language that touches our hearts, our minds, our souls.
The way that music affects us is not just mental or emotional either, it physically affects our body. An article from NPR explains how music is powerful enough to affect the brain. The article quotes Daniel Bernard Roumain, a young cross-genre violinist, who explains that "when someone says that a piece of music 'touched me' or 'moved me,' it's very literal. The sound of my voice enters your ear canal and it's moving your eardrum. That's a very intimate act. I am very literally touching you, and when you speak to me, you are literally touching me." Sound waves have such an impact on us because they are literally moving us and touching us each time we listen.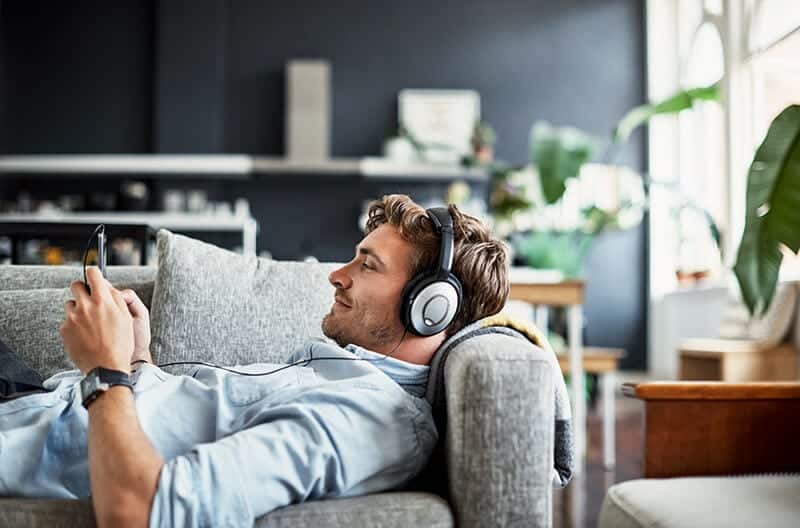 Introducing Your New Summertime Playlist
When you think of your perfect summer playlist, usually it'd be something that's upbeat, and happy. Something akin to a montage in a romantic comedy where the couple is laughing in each others arms and falling in love. When you think of a sleep playlist, the songs are slow, dreary, and usually a little bit sad. A lot of soft, slow songs often feel sad and have lyrics to match this mood. This playlist, however, aims to take the best of both of these worlds to make a sweet, dreamy, lovely, sleep-inducing summertime playlist.
Your new favorite playlist (hint: it's down below!) is as gentle as a summer breeze tickling your ear drum. It's meant to lull you like your mom used to. Cradle you as you're enveloped in easy tones. Wind you down until your dreams meld with the words being sung. Happy summer napping!
Now that you've got the tunes to get you napping, why not upgrade? Save $125 off a Nectar Mattress and we'll throw in two free premium pillows.