How To Raise Your Bed Height With Two Simple Hacks
Raise Bed Height – If, after watching the HGTV channel, you get a strong urge to redecorate, you are not alone. It's easy to get inspired and embark on some new home improvement project of your own when looking at beautiful rooms, spaces, and homes.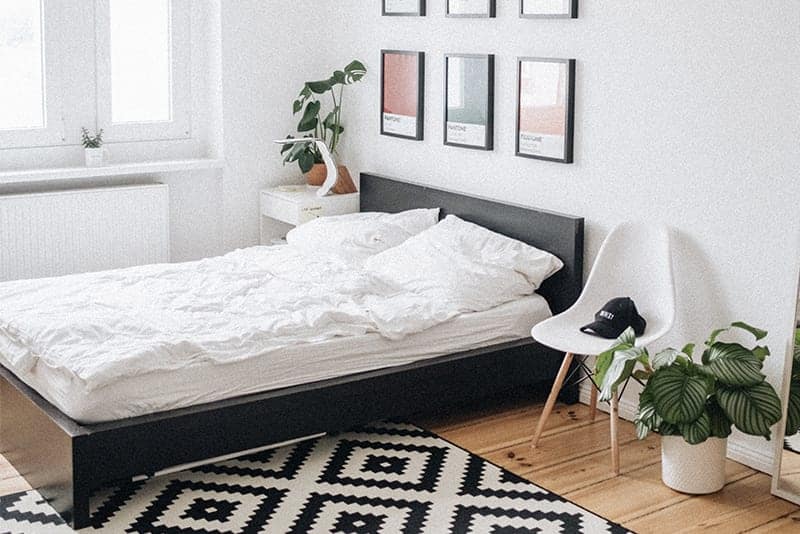 The bedroom can be one of the most fun rooms to decorate. For one thing, it's probably everyone's favorite room. Also, since you don't entertain in your bedroom, you are free to decorate it as you see fit with less consideration of how people will perceive it. The only taste that needs to be considered is yours.
The bed is usually the focal point in every bedroom. If you buy a new lamp or even a new nightstand, it can go unnoticed. It's easy to miss small changes like that. But if you replace the bed, it can change the entire look of the room. It can even feel like a brand new room altogether.
However, redecorating isn't cheap. Even if you are planning to visit flea markets and estate sales instead of a high-end furniture store, refurbishing a room will still cost you some money. Really good bed frames, in particular, are quite pricey. The alternative is to not replace your bed or any of the furniture. Sometimes small tweaks and little changes are all you need.
Ready to "renovate"? If you think your bed or bed frame is too low or close to the floor, hold off on buying a brand new bed frame. Save that money for a more substantial purchase, like a new tub or new flooring. There are many hacks for raising the height of your bed that don't require getting rid of your existing bed or bed frame. And you can do it yourself — as long as you don't mind doing some heavy lifting!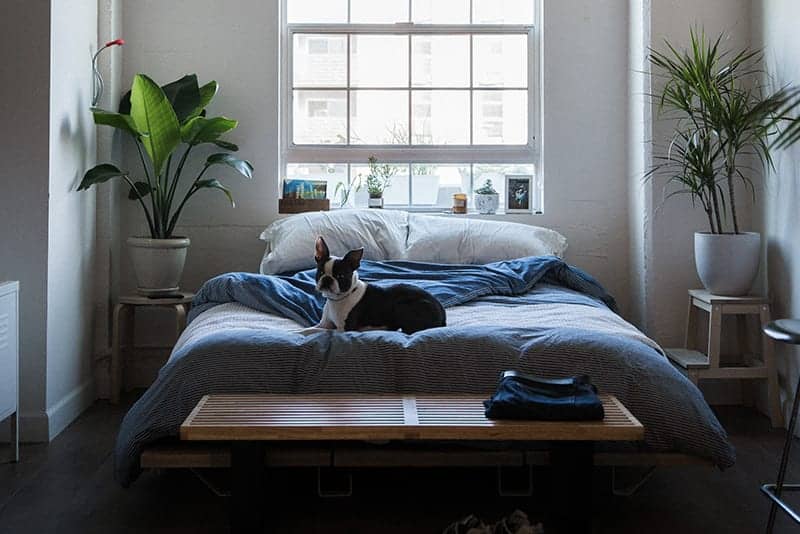 What height are you going for?
First, you have to settle on the height you want for your "new" bed. Try to visualize how this new height of your raised bed will look relative to the other furniture in the room. You can always reverse the process if you end up not liking it, of course, but why go through all the effort? Be mindful of how your new raised bed will affect you and the people around you. Maybe you have a toddler who will not appreciate the extra inches added to the height of the bed because he or she will have difficulty climbing on top of it. Perhaps you live with older generations or you, yourself, experience back issues that can benefit from a raised bed. One thing is true, it's certainly easier to get in and out of bed the farther the top of the bed is from the floor.
Why do you want to raise your bed height?
If you want a higher bed purely for aesthetic reasons–e.g. because you think it will look better–then you should consider adding a mattress, an innerspring mattress, or a mattress topper. You shouldn't need to touch the bed frame at all. Make sure your mattresses still stay firm and in place with proper support beneath them, as you don't want to be sinking or sliding if it's too soft. A bed that is too soft is not conducive for a good night's sleep. Pick a firm foam mattress for this or splurge on a memory foam topper. If you want to raise the bed height because you want to use the under bed storage, that's a whole other issue.
Hack #1 - Consider bed risers
This is especially true if you want more space under your bed to store boxes or crates. Go to your nearest home improvement store or DIY store and look for bed risers. These nifty and fairly inexpensive gadgets go on the base of the bed frame to add extra height. These are available in different heights so you'll have many options to choose from, and they are a lot more safe and sturdy than using cinder blocks or plywood. If you have young children, this can be an important consideration: you don't want them stubbing their toes on a cinder block or getting splinters from the wood.
If you don't need the storage space and you only want to raise your bed a few inches, wheels might be the better option. They have the added bonus of making your bed easy to maneuver and rearrange. With wheels, you'll be able to move your bed with a lot less effort. Thus, you can rearrange your bedroom on a whim. Cleaning can be easier, too. You can more easily vacuum underneath the bed by pushing the whole thing off to the side. One thing to remember is to make sure your bed skirt is long enough so it covers the wheels. Wheels are incredibly practical and convenient, but they can be such an eyesore when it remains visible.
Redecorating sure is fun, and not to mention can be therapeutic in some cases. It's such a treat to the eyes to be looking at something fresh. I'm pretty sure that if resources and time were not considerations, people would be re-decorating and renovating their bedrooms and the rest of their house more often. The next best thing if you have a limited supply of both time and money is to look at what you already have and figure out a creative way to breathe new life into it. Maybe some decorative legs for a side table? Fresh paint for the walls? A new piece of art? Or maybe a new rug? It doesn't have to be expensive. Let your imagination run wild and start checking out interior design magazines and Pinterest boards for inspiration. It might not look exactly like ones in the magazine but that doesn't matter. What matters is that you make the space your own.
Nothing feels better than decorating especially if you're celebrating a milestone. Perhaps you just moved into a new home or you're just getting used to a new living situation. As trivial as it sounds to some people, redecorating can give you back a sense of control. You need to own your space and turn it into an extension of yourself. What are you waiting for? Get decorating!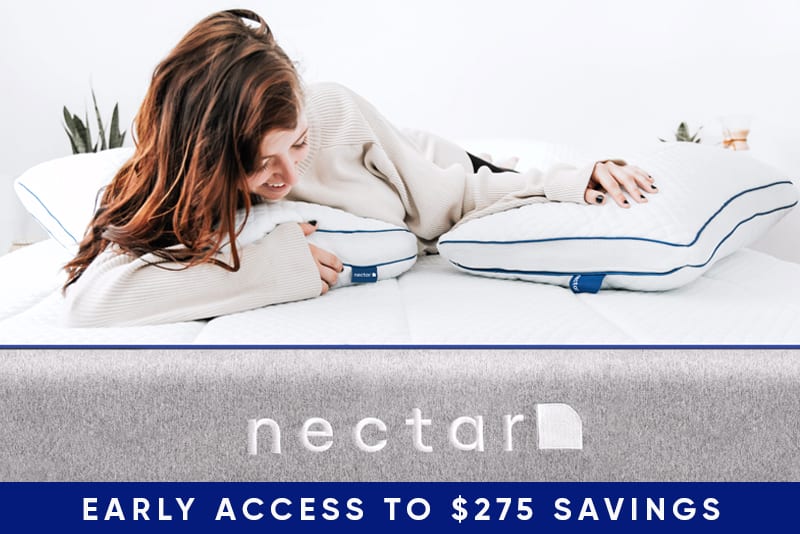 Take $125 off any mattress purchase PLUS we'll include two free Nectar pillows ($275 value).

Try Nectar risk free for a full year. If you are not 100% happy, we will pick up the mattress for free.Learn more ›

We guarantee Nectar for as long as you own the mattress. Forever means Forever.Learn more ›

Your Nectar mattress will be delivered free of charge in a reusable bag with handy straps.Learn more ›
Waking Up Pain-Free!
I wake up pain-free! I love my new mattress! Setup was easy – I was able to do it myself. From Day 1 I've been waking pain-free for the first time in years! And I'm able to sleep on my back – something I've been unable to do on other mattresses (including Sleep Number) due to a herniated lumbar disc. I couldn't be happier
Stephanie A.St. Paul, MN, 23899
My Back Quit Aching
Great support. My back quit aching the first night on my Nectar mattress. It has only been a few days and I give it 5 stars. The mattress conforms well to my body position and I find that I am not rolling from side to side as often as I did with my old mattress.
Kevin W.Utah, 20933