How To Store A Rug : Area Rugs, Oriental Rugs, Persian Rugs And More
Carpets and rugs always have a place in homes these days as they not only create a focal point, but they help to accessorize a room and can add flair to otherwise plain furniture. You've probably received old area rugs from your grandmother, or that you have come across handmade rugs that will look great in your home. Of course, there are times when you just want to give your space an upgrade by replacing your old rugs in which case; you need to learn how to store a rug properly.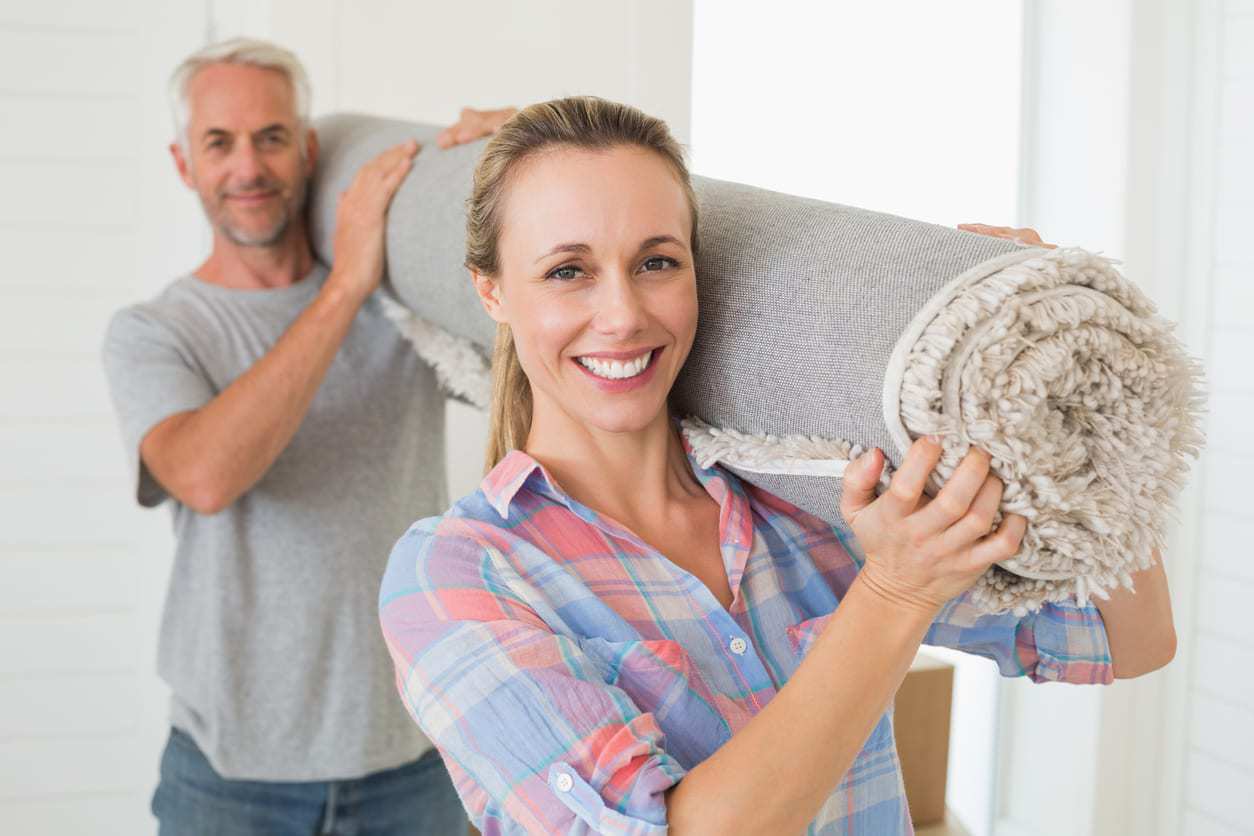 Basic Tips for How to Store a Rug
If you need to store rug, especially when you are renovating or doing some spring cleaning, you should follow these steps:
Rug cleaning should be done first prior to rug storage. Use the cleaning instructions indicated on your particular rug as not all rugs are handled the same way.
Roll your carpet or rug up
Never fold your rug as this can cause cracks, creases, and other damages. Find out which side of the rug is more fragile, so you will know in what direction to roll it. Most of the time, it is the pile that is quite delicate, which means that when you roll your carpet or rug, the pile should be inside to protect it from damage.
With regards to storage for your rug, look for a place where you can keep your rug elevated, away from dust. Make it a point to avoid putting anything heavy over it as the weight can damage the shape of your rolled rug. Choose a cool and dry environment for rug storage, as moisture can cause mildew to appear. Unroll your rug once a month to ensure that there are no bugs.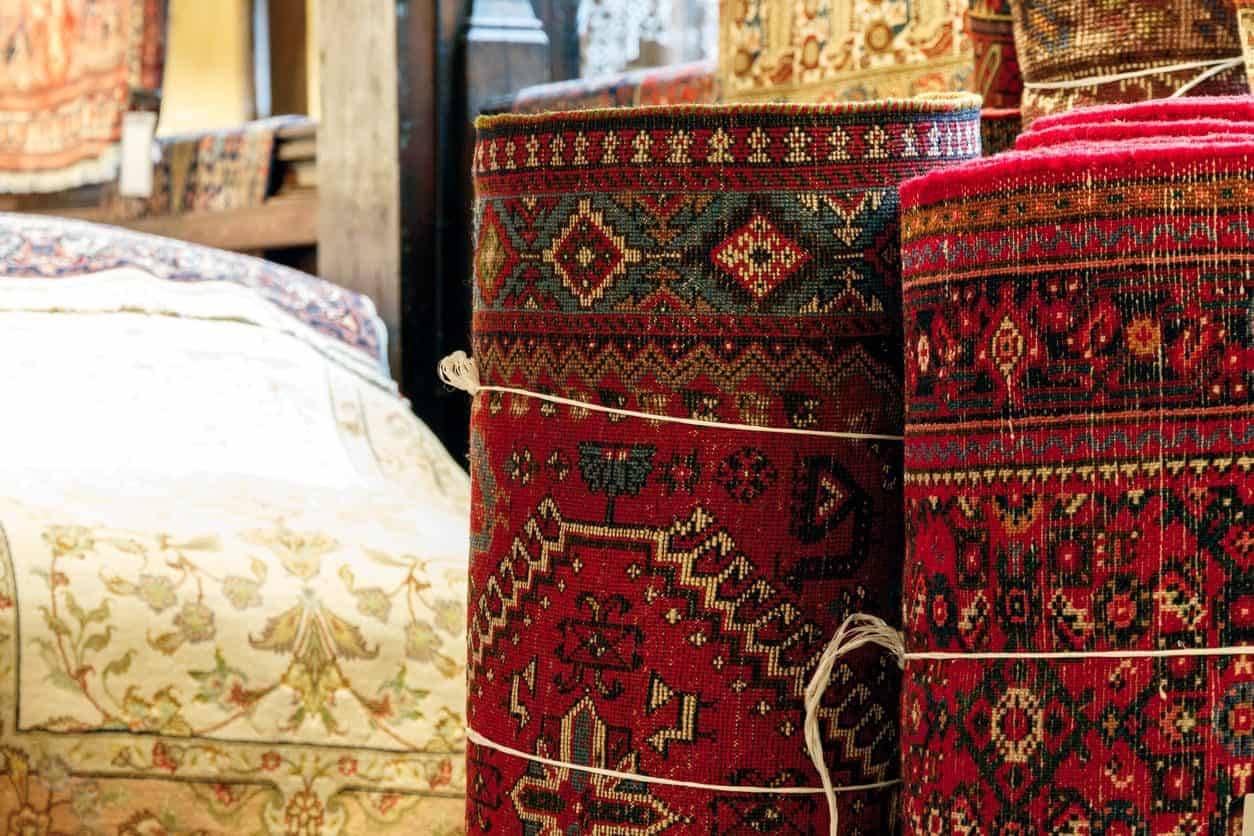 How to Store an Oriental Rug
If you have an authentic oriental rug on your hands but need to store it for a while, you should start by folding it properly. Bring one side of the rug to the middle, and repeat with the other side, laying it over the folded side. Crease one end at least 1/3 of the lower section and repeat with the opposite end. Roll the rug tightly from one end to the next before securing with a tie. Make sure that when you store your rug, it is in a place that has a good airflow to prevent mold and mildew problems from forming. Check your rug from time to time.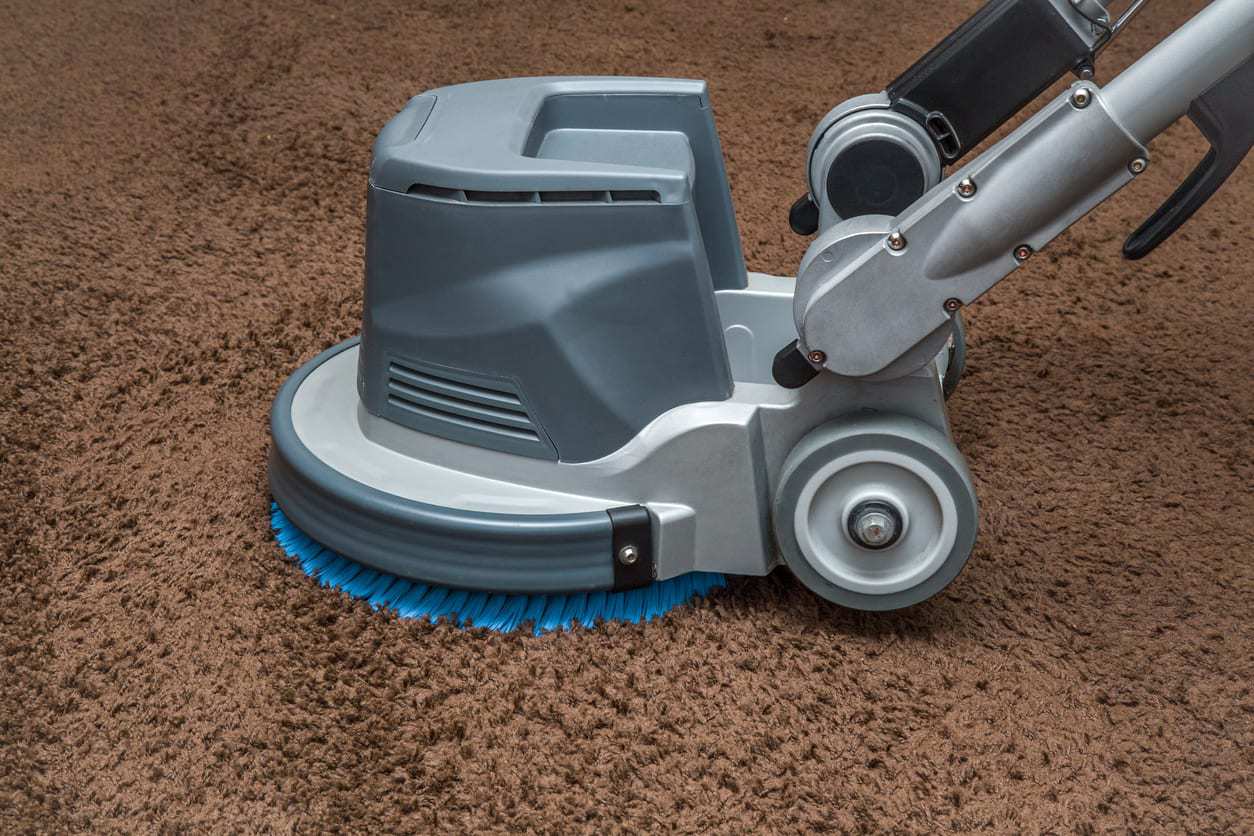 A wool rug definitely feels nice under your feet, so if you need to store it for a while, here are the steps for how to store a wool rug. First, you will need to have it cleaned by a professional since silk, and wool rugs may be a bit difficult to clean. Second, spray some moth repellent on your rug based on the instructions indicated on your carpet. Third, find the bottom edge of the wool rug where the nap or the direction of the wool fibers are going, is. Roll carpet until you create a cylinder then wrap it in acid-free paper. Fourth, rug storage; This type of material should be in a place that is dry and cool. Mold and mildew may form if stored in humid or moist areas. Check your rug from time to time to see if there is any moth damage or bug problems to deal with.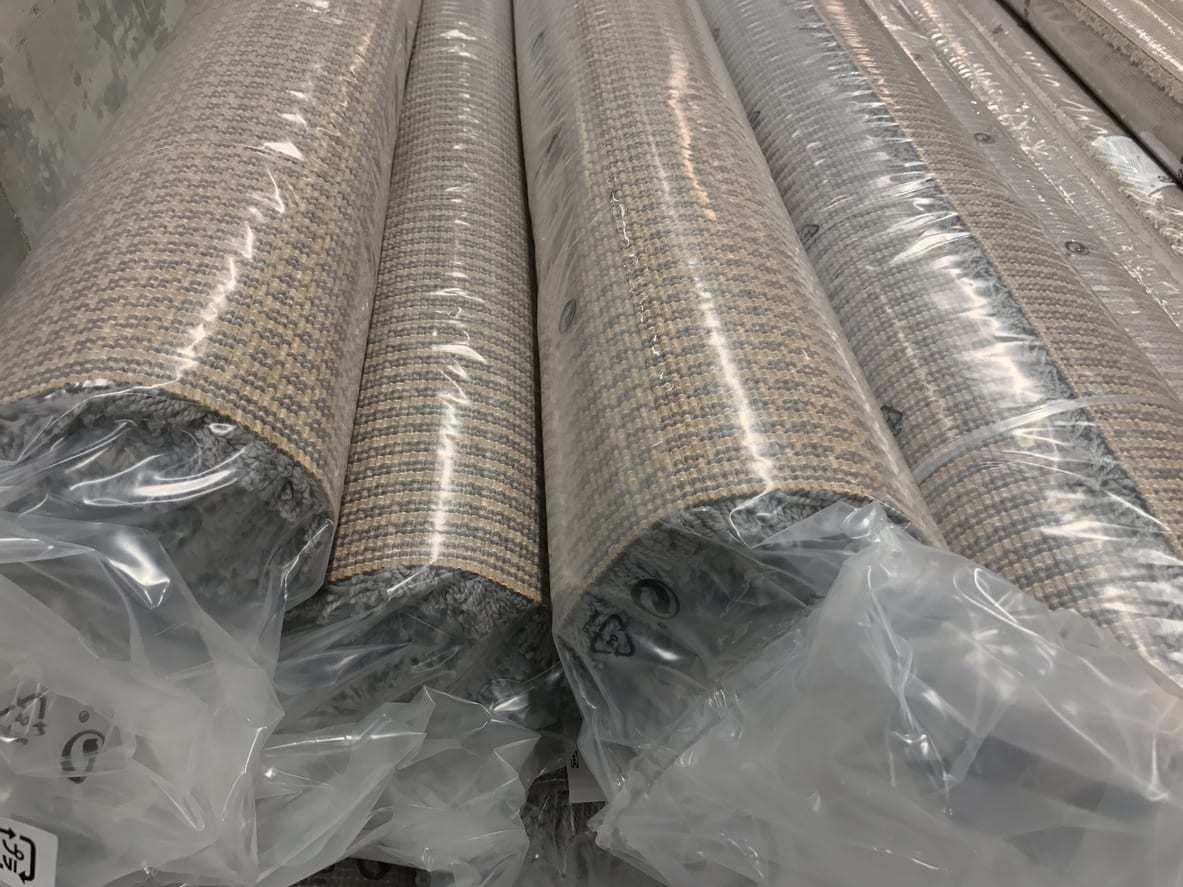 How to Store a Persian Rug
Having your Persian rugs professionally cleaned prior to storage is recommended so that your rug will be free from dirt, dust, and pests. Consider where you will be storing your authentic oriental rugs. The attic and basement are not recommended as they tend to have fluctuating temperatures. It would be better if you keep it in your guest bedroom where you can control the temperature. You might want to consider a storage facility. Use a cardboard tube to help you roll your carpet up. Cover it afterward with a muslin to protect it against direct sunlight, dirt, dust, and insects. Make sure that you cover your rug completely. If you plan on storing it for some time, make sure that you unroll it from time to time. This will give you an idea of whether your Persian rug has been damaged or not.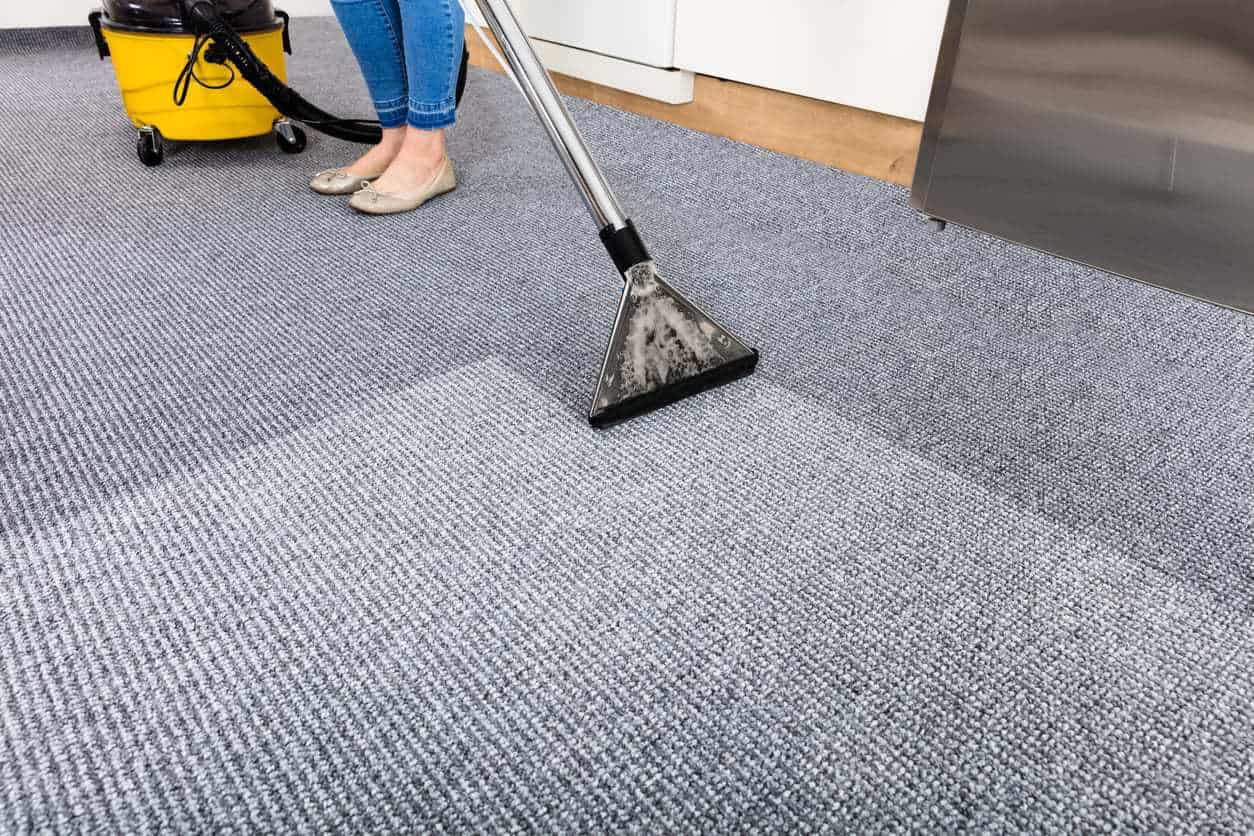 Additional Tips for How to Store a Rug
It is understandable that you want to preserve the beauty of your area rug, so if you are planning on storing it for a while, here are some additional  tips to take note of:
Never store a damp rug as this will attract mold and mildew which can ruin your investment. If you cleaned your rug yourself, use a wet/dry vacuum to get rid of most of the remaining water, and have it air dried instead for half a day to overnight.
Choose craft paper over plastic
If you are going to add another protective covering, go for craft paper as this helps your carpet breathe. Covering it in plastic is not recommended as it can cause moisture to appear.
Store in an upright position
It is important that you store your rolled rug in an upright position to prevent it from losing its shape.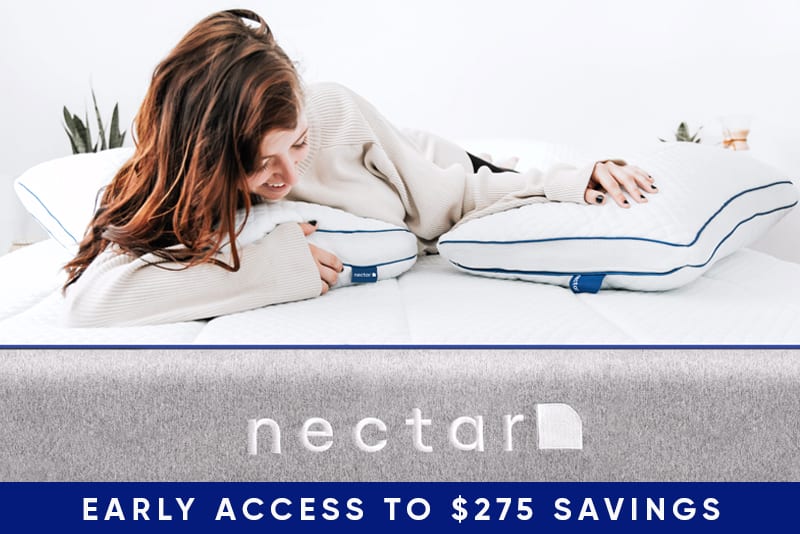 Take $125 off any mattress purchase PLUS we'll include two free Nectar pillows ($275 value).

Try NECTAR risk free for a full year. If you are not 100% happy, we will pick up the mattress for free.Learn more ›

We guarantee NECTAR for as long as you own the mattress. Forever means Forever.Learn more ›

Your NECTAR mattress will be delivered free of charge in a reusable bag with handy straps.Learn more ›
Waking Up Pain-Free!
I wake up pain-free! I love my new mattress! Setup was easy – I was able to do it myself. From Day 1 I've been waking pain-free for the first time in years! And I'm able to sleep on my back – something I've been unable to do on other mattresses (including Sleep Number) due to a herniated lumbar disc. I couldn't be happier
Stephanie A.St. Paul, MN, 23899
My Back Quit Aching
Great support. My back quit aching the first night on my nectar mattress. It has only been a few days and I give it 5 stars. The mattress conforms well to my body position and I find that I am not rolling from side to side as often as I did with my old mattress.
Kevin W.Utah, 20933