4 Reasons Why Everyone Is Upgrading To A Nectar Mattress
Believe the hype — sleeping on a Nectar mattress can be the game changer you need in your life. If your sleep is anything less than great, this list should convince you to upgrade to a Nectar mattress, like yesterday. 

#4 You Get An Amazing Deal and Free Stuff
Nectar is offering $125 off and two free comfy memory foam pillows. Who wouldn't love that? Just think: What would you do with $125? There's more: We'll deliver everything to your door, free shipping and returns included.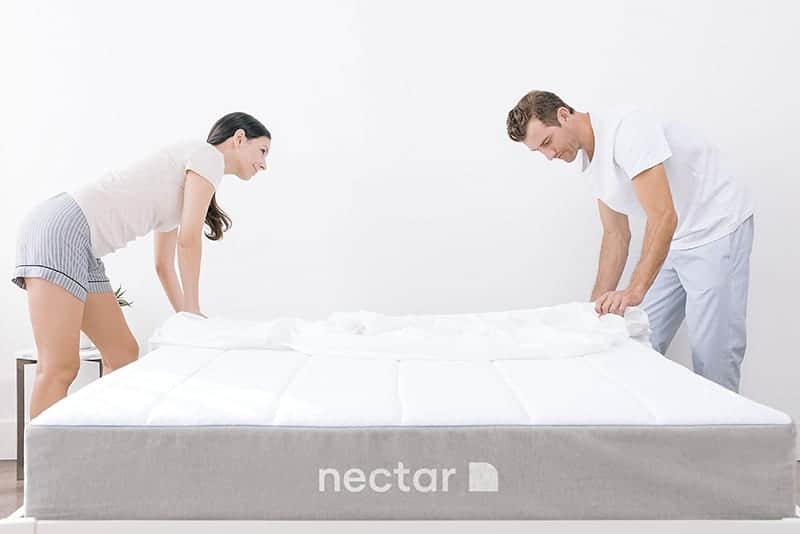 #3 - You Get a 365 Night Trial and Forever Warranty
We want you to feel confident about the quality and comfort of your Nectar mattress. That's why we're proud to offer a 365 night risk-free trial. You can sleep on our mattress for a full year before deciding to keep it. Our Forever Warranty means that you're guaranteed to have an amazing mattress for as long as you own it!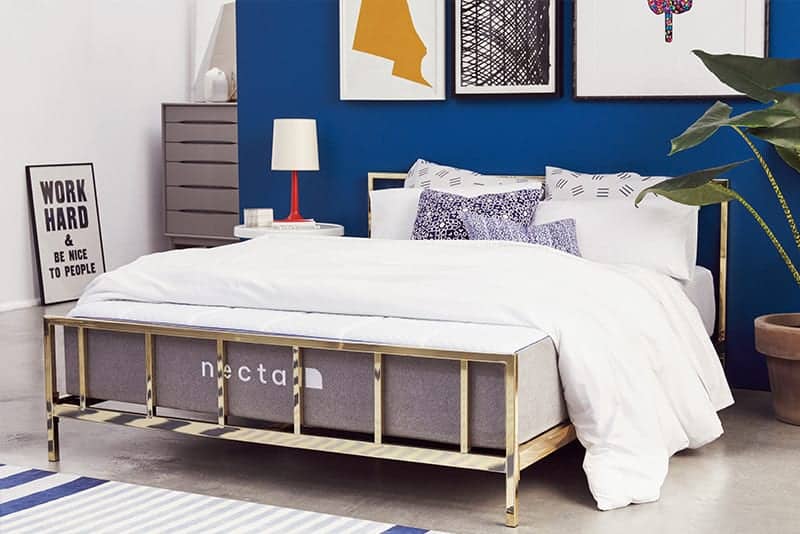 #2 - Nectar Slays the Competititon
Nectar has an unbeatable trial, an unbeatable price, and more. Here's how we stack up against other brands.
| | | Tempur-Pedic | Other Online Brands | In-Store Brands |
| --- | --- | --- | --- | --- |
| Sleep Trial | 365 Nights | 90 Nights | 77-110 Nights | None |
| Warranty | Forever | 10 Years | 10-15 Years | 10-15 Years |
| Free Shipping | | | Some | |
| Free Returns | | | Some | |
| Price (Queen) | $824 | $1,700-$7,499 | $850-$2,800 | $1,500+ |
#1 - You Won't Have Buyer's Remorse
If you're not a 100% happy, we'll give you a full refund and remove the mattress for free. There's literally no risk for you. Try it, and see what everyone's raving about. We bet you'll love your Nectar mattress, too.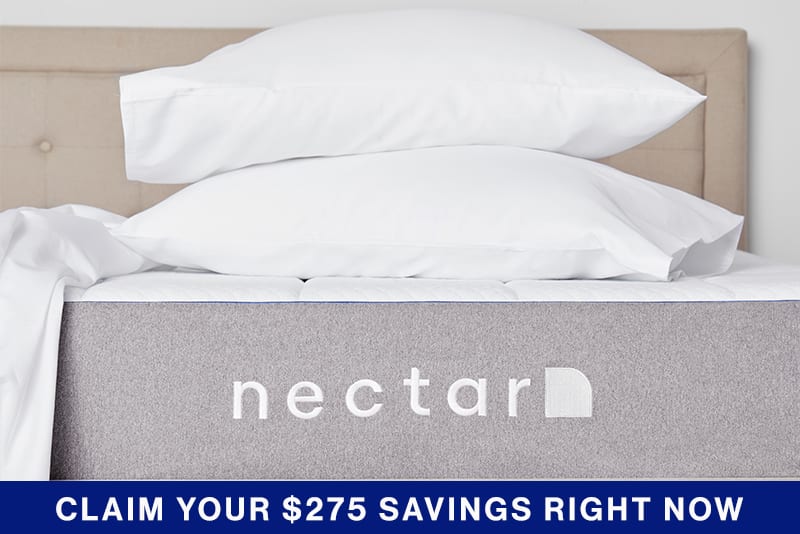 $125 off + Two Premium Pillows Free when you purchase a mattress ($275 Value). 

Try NECTAR risk free for a full year. If you are not 100% happy, we will pick up the mattress for free.Learn more ›

We guarantee NECTAR for as long as you own the mattress. Forever means Forever.Learn more ›

Your NECTAR mattress will be delivered free of charge in a reusable bag with handy straps.Learn more ›
Waking Up Pain-Free!
I wake up pain-free! I love my new mattress! Setup was easy – I was able to do it myself. From Day 1 I've been waking pain-free for the first time in years! And I'm able to sleep on my back – something I've been unable to do on other mattresses (including Sleep Number) due to a herniated lumbar disc. I couldn't be happier
Stephanie A.St. Paul, MN, 23899
My Back Quit Aching
Great support. My back quit aching the first night on my nectar mattress. It has only been a few days and I give it 5 stars. The mattress conforms well to my body position and I find that I am not rolling from side to side as often as I did with my old mattress.
Kevin W.Utah, 20933