5 Tips You Never Knew To Make Your Bed Well Dressed
Bed Skirts – The simple design touch that all the top interior designers are adding to their 2019 collections.
Admit it, the most personal space in any house is always the bedroom. This is where your closet is, which means that's where your clothes are found. This is also where your bed is, which means you spend about half of your day—sleeping, reading or just lying around. This is the first place you would be in the morning and the last place you would be at night, making it a place of refuge and vulnerability.
Whether you have a TV in your bedroom or not, a bedroom is an intimate space. The ultimate question, how can you keep it such? We list down five tips for you as you dress your bedroom.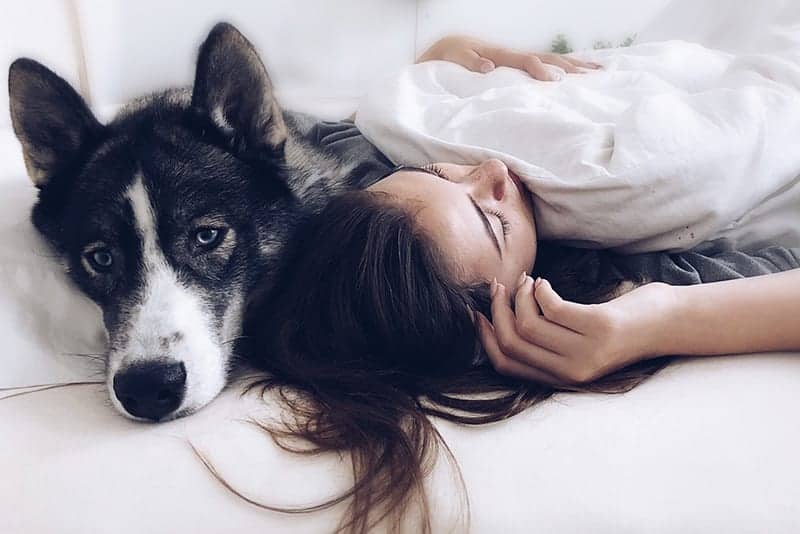 It is all in the bed sheets
A great, comfortable fabric for your
bed sheets
and pillowcase is important as you would want nothing but the best for your night's sleep and most especially your skin. The fabric of choice of most is cotton, as this is soft and breathes well. Some of the best quality cotton are the 100% Egyptian cotton and the 100% Pima or Supima cotton Apart from having a good night's sleep, having matching bed sheets and pillow cases are a great way to make your bedroom more attractive. Even better is when the color of your bedding complements the rest of the room. Whenever we buy bedding, it only comes with a certain number (usually two to four) of pillowcases. So, how does one solve this? We suggest that you mix up your bedding with a comforter and its accompanying pillow cases. This way there'll be only two colors that will be on your bed. However, always consider if the colors go well together or if they contrast. This way, it will be easy on the eyes.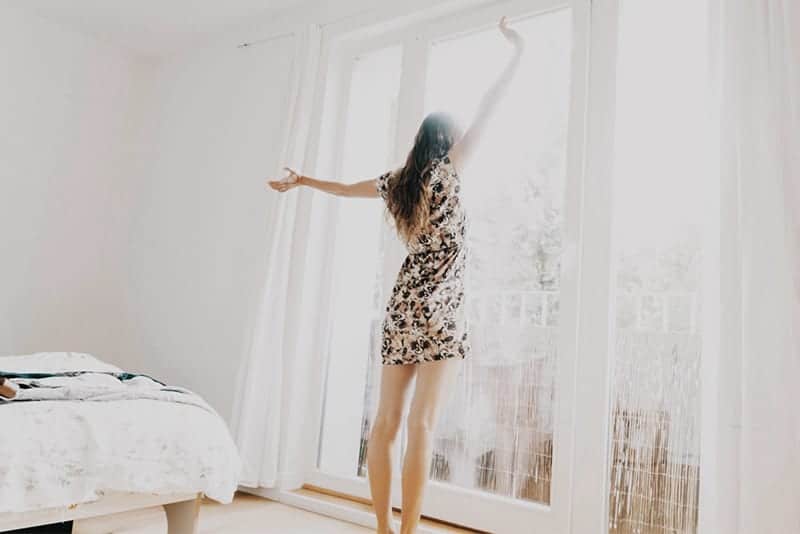 Know the importance of bed skirts
Magazine pictures and even online photos rarely share a bed with its lower part looking bare. This is because bed skirts play an important role in making any space look nice. Apart from upping the aesthetics, bed skirts can also hide whatever it is that you would want to hide under your bed. If you have a small home or room, the area under your bed can act as storage space while your bed skirts can cover this while complementing your bed.
Beds sizes may differ, that is why it is essential to have just the right size for your bed skirt as one that is too big or too small can make it look uneven. Look into the size of your bed, is it a California king, a queen, or even maybe a double. From there, measure the skirt panels, and you can have the perfect bed skirt.
Apart from the measurement, know which style of bed skirt you like. Just like bedsheets, there are a variety of bed skirts to choose from. There are tailored skirts which you can have in a solid tone, the dust ruffles, pleated, or even an eyelet type of skirt. Whatever you might choose, always remember the color of your box spring, as this might tend to be unsightly if you have a darker one and opt for a white or lighter bed skirt. A good one can really bring a bed set together.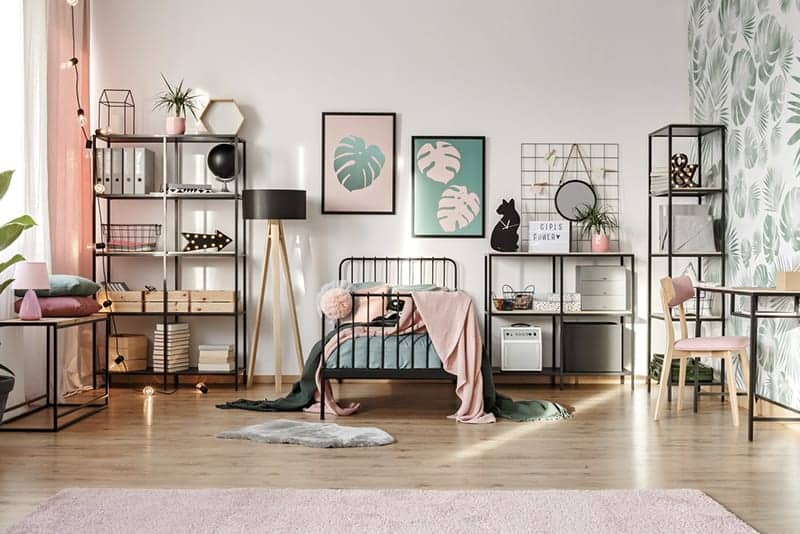 Closets shouldn't just be for hanging your dresses and suits, folding your shirts and pants, and keeping your shoes. This is a space that should be well thought out from the dimensions of the closet space to where it is that it should go.
But, it's not just all about your closet in the bedroom Think about the other things that you will be stored in your bedroom — books, jewelry, makeup, neckties, and more. That is why keeping things organized can sometimes be a big problem. That's why it is best to have a space that is nice to look at, plus is easy to reach and organize. Keep it clean.
Go for night tables, vanity tables, and shelves that have extra storage space for the things that you plan on putting in there. Think ahead for extra space, because in the future that is not all you will be putting there.
It's the little things that count
Adding accent pieces from lampshades to frames will undoubtedly reveal a personal side. Apart from not leaving your walls bare, having a few photos or artwork up is a good thing. Some even try doubling up the use of the wall by putting lamps on them. Another thing that you should not forget is the floor. A nice rug can add a touch of color and be a big difference.
These details come in many ways. It might be on top of your dresser where you plan to put photos. It might be a pattern for a rug that you have loved since high school. It might even be your child's first artwork. Whatever it is, using these little things for your bedroom will always work wonders.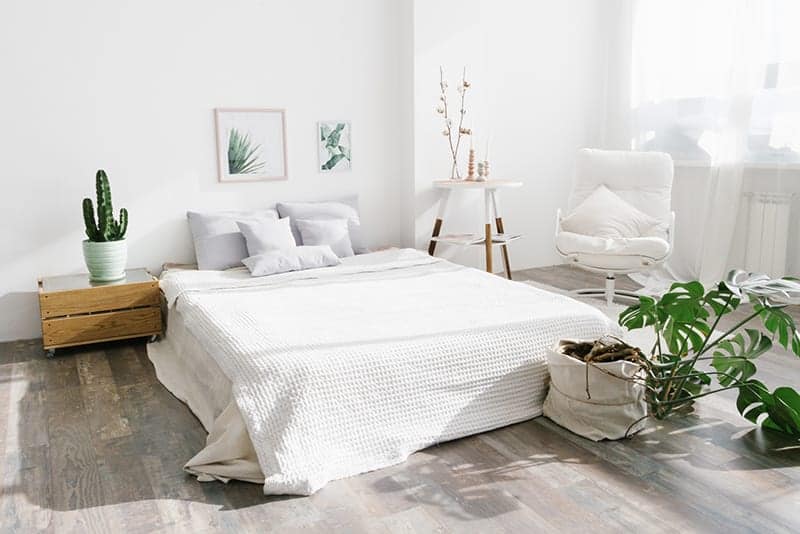 A decorative bedroom is great, but having a theme will undoubtedly make the whole bedroom look perfect. This will show off your personality and will make your bedroom a more relaxing space — as it is a place for you and of you. Whatever theme you choose, remember to keep your bedroom as clean as you can. Here's how you can go
about cleaning your bedroom
. One of the most popular themes includes a beach theme. Think of abaca curtains, wooden furniture, bed sheets with coconut trees decorative fabric a large picture of beach waves hitting the sand, and all that over a sky painted ceiling. Another theme that is quite common is a general one that makes use of warm colors. This will simply add a pop of color here and there, but it always layers with a subtle tone or a variety of colors in the same hue. If you're a bit of a minimalist, then we recommend that your walls be painted a vibrant color, have drawers or places where you will keep your stuff, and make the bed the center. So that whenever you wash your bed sheets, bed skirts, pillowcases, and duvet, you'll have something new to look at.