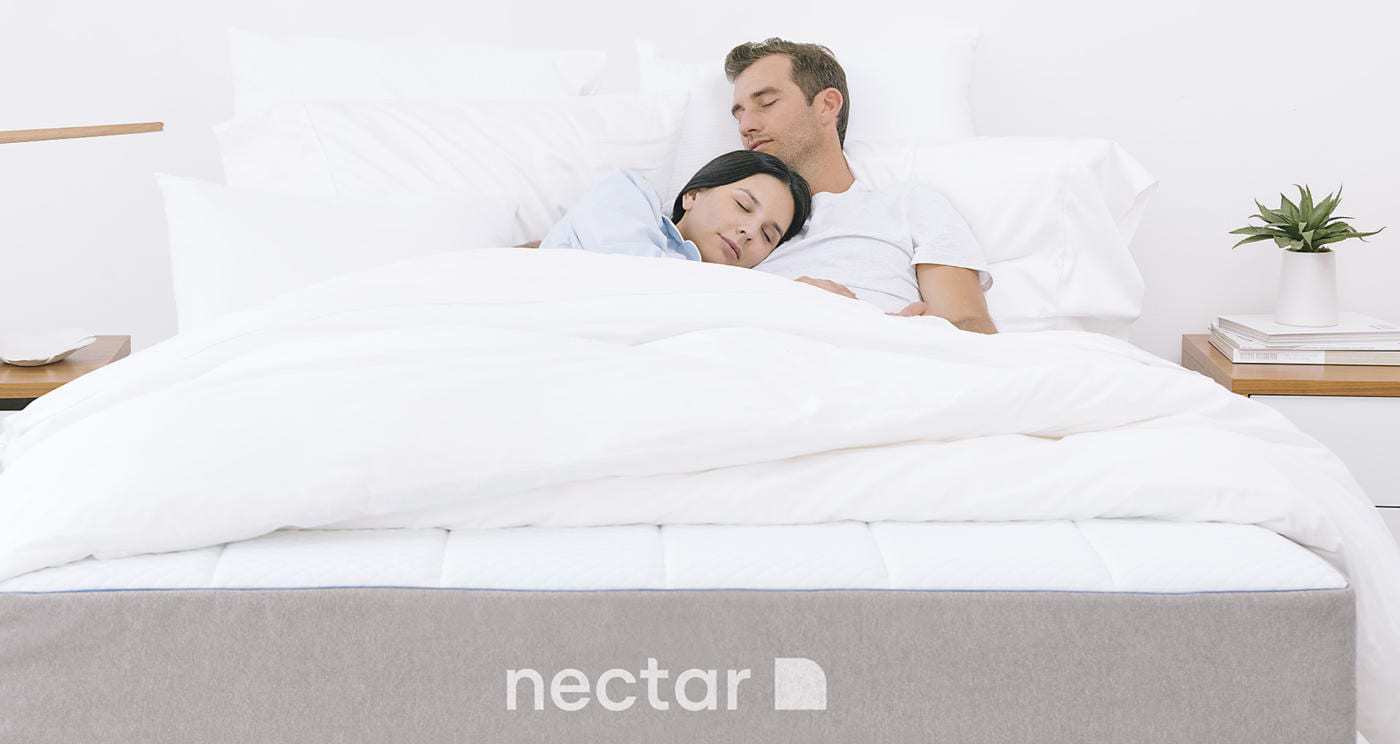 Win New Apple Gear By Sharing Your NECTAR Love!
You could win one of 10 must-have gadgets just by telling us why you love your NECTAR mattress. Prizes include a Macbook Pro, iPad, and Apple Watch.
Public Voting Now. Click to vote!
We're awarding 10 NECTAR fans with prizes for sharing their mattress reviews!
1st Place - Macbook Pro
2nd Place - iPad
3rd-10th Place - Apple Watch
Create your video or photo.

Share a new testimonial for your #MyNECTARMattress in the form of a fun video or photo. We want to hear your best experiences and stories - and make sure we can see your bed in your submission.

Here are a few ideas to get you started:

"I love my NECTAR mattress because…"

"I never realized NECTAR mattresses were so…"

"One time on my NECTAR mattress I…"

"Here's how NECTAR changed my life…"

"NECTAR helps me sleep by…"

You can talk about your NECTAR experience in your video, or you can even use text on top of your NECTAR photo. Just make sure we understand how much you love your NECTAR from your submission.

Post your testimonial on social media.

Share your video or photo testimonial with the world on your personal YouTube, Facebook, Twitter and/or Instagram account including #MyNECTARMattress in your post. You can enter more than once if you create more than one testimonial. (Duplicates don't count.)

Submit your submission and agree to contest rules.

For every unique social media post you share with #MyNectarMattress you increase your chance to win. But you must submit your email, and agree to our official contest rules at least once, here or at bottom of the page. 

We choose 10 finalists. 

You're all winners in our eyes, but the NECTAR Creative Team will select 10 finalists to move on in the contest. Be as original and creative as you can-- tug on our heartstrings, make us laugh, blow our minds, etc. -- and don't neglect to follow the contest rules. If you're picked as a finalist, we'll notify you by email.

Quality of media such as lighting, resolution, emotional appeal/creativity, and ability to follow the themes in Step 1.

It's time to vote

Once we pick 10 finalists based on quality, everyone can vote on who should win. (Make sure you let your friends and family know to vote for your submission.)

1st Place - Macbook Pro

2nd Place - iPad Pro

3rd-10th Place - iWatch 2

Good luck!