Nectar Mattresses vs Amerisleep
There's a reason why we're the only company to offer a 365 Nights Trial …find out why.

365 nights home trial

Forever Warranty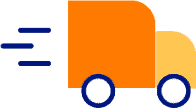 Free Shipping & Returns
OVERVIEW
When third party reviewers did a side by side comparison of NECTAR with Amerisleep, NECTAR was the clear winner on categories from price to comfort to materials on leading review sites sleepsherpa.com. Sleepsherpa.com gave NECTAR a leading overall score of 9.4 and Amerisleep only received an 8.9. Another leading source of mattress reviews, SleepSherpa.com, raved about the technology behind NECTAR, saying, "My engineering team found this to be the best mattress for isolating motion of all the mattresses they have tested. They continued to discuss some of the other qualities that make NECTAR a fan-favorite and go-to over Amerisleep, including NECTAR's best-in-industry trial period: "The NECTAR mattress [has] a generous trial period. Again, it's a 365 nights trial period which so far is unheard of in the industry."
"My engineering team found this to be the best mattress for isolating motion of all the mattresses they have tested,"
CONSTRUCTION / MATERIALS:
NECTAR uses premium foams and takes the utmost care during the construction process to ensure that we achieve the optimal balance between support and comfort. When it comes to making a mattress that supports all kinds of sleeping positions (back, side, or stomach) NECTAR can't be beat. With other mattresses people have to make the choice between strong support, or soft comfort, but not so with NECTAR. Due to our quality construction and use of premium materials in all four layers, we can achieve the best of both worlds. Amerisleep is not ranked as high by third party reviewers when it comes to construction and materials. As they ranked below a 9/10 vs. NECTAR 9.4 on sleepsherpa.com, it is clear that while Amerisleep offers an eco-friendly mattress, they aren't able to achieve a mattress that offers the same level of comfort, support, and cooling technology as NECTAR. When it comes to supporting your body as it falls asleep, the most important thing is quality construction and premium materials. NECTAR has 5 layers – more than double that of Amerisleep which only has 2 layers. With NECTAR's risk-free trial period, you can try the mattress in the comfort of your own home for a full night's sleep (instead of just lying down for a moment at mattress store) to see how your body feels in the morning. And you can do that for 365-nights to make sure NECTAR is the perfect mattress for you.
"It provides great pressure relief and support at the same time."
try nectar
risk-free
for a full year
|   | | Amerisleep |
| --- | --- | --- |
| Queen Price | $799 | $999* |
| Warranty | Lifetime | 10 Years |
| Home Trial | 365 Nights | 100 Nights |
| Thickness | 11″ | 10″ |
| Overall Score* | 9.7 | 8.9 |
| Trial Period* | 10 | 9.0 |
| Motion Transfer* | 9.6 | 9.2 |
| Affordability* | 9.6 | 8.6 |
| Softness* | 9 | 8.8 |
| Off-Gassing* | 9.6 | 8.8 |
*Price may not reflect any current promotions or discounts. Last Updated: 08/2019
*Reference (www.memoryfoamtalk.com, www.getbestmattress.com, www.sleepopolis.com)
+NECTAR may compensate third-parties for purchases made through the links in their reviews
"NECTAR is a more affordable option. And affordable doesn't mean cheap. In this case you get quality and value."

customer service
Since NECTAR is an employee-run business, this makes all the difference in our approach to customer service. NECTAR offers world-class customer support from our trial period to warranty to dedicated customer service team. NECTAR offers a dedicated customer service team who will help you coordinate your purchase and answer any questions. With our incredible 365-nights trial period which allows you to test the mattress in all four seasons, and lifelong warranty, it's no wonder we crush the competition when it comes to support. NECTAR is ranked as a leading mattress for customer service by third party reviewers like memoryfoamtalk.com.

trial period
NECTAR 365 Nights vs. Amerisleep 100 Nights Home Trial
NECTAR offers a 365 nights trial period, with free shipping and returns so you can try the mattress on your terms, for up to a full year! "This more than triples the length of many of the online mattress company trial periods," says SleepSherpa.com of NECTAR. "With the NECTAR mattress you get to sleep on it for a whole year before deciding if it's right for you. That means you get to experience through all four seasons." Amerisleep only gives you 100 nights (less than a third of the NECTAR risk-free trial period!) to try the mattress, which isn't enough to experience your sleep through all four seasons.

warranty
NECTAR Forever Warranty vs.

Amerisleep 10 year full replacement warranty,

10 year prorated warranty
NECTAR offers a lifetime warranty because we stick by our mission that a mattress should last a lifetime. Amerisleep only offers a 10 year full warranty, and an additional 10 year prorated warranty period. Their website states, "Amerisleep mattresses are warrantied for a period of TWENTY (20) years. The warranty is broken into two halves. The first TEN (10) years is a full replacement warranty. The second TEN (10) years is a prorated warranty. The entire TWENTY (20) year warranty period is measured from the original purchase date of the original purchase." This means after that period you can expect your mattress to start to wear down around 10 years, and then your full warranty will be up. And after 20 years there will be no warranty at all. So likely sometime between the next 8-10 years your mattress could start breaking down. Then you will be back on the hunt for a mattress  – all over again!
According to memoryfoamtalk.com, NECTAR foams are the best of the best and built to last including:
Tencel Cooling Cover- Helps circulate air and wick away heat while you sleep. It's also bedbug resistant!
1″ Top Comfort Layer – This layer is 1″ of quilted foam that is sewn into the cover that is designed to improve airflow and and relieve pressure points, while providing softness and a luxurious feel to the top of the mattress.
1″ Support Layer – This layer is 1″ of 4lb patented Lush Foam semi-open fast-recovery gel memory foam, which provides primary support and aids in cooling and comfort.
3″ Transition Layer – This layer is 3″ of 3lb medical grade cooling gel embedded foam that acts as a transitional support layer between the upper and lower layers and also aids in cooling the mattress.
6″ Foundation Layer – This layer is 6″ of high density foam that acts as the foundation and provides deep compression support.
At NECTAR, we truly believe in our premium memory foams and know they are the best in the industry. That's why we say that once you buy a NECTAR you won't have to buy another mattress again.
We believe that one size CAN fit all and that different sleep positions can all benefit from the same mattress if it incorporates the right level of firmness and support. "I often recommend the NECTAR to people who complain about lower back soreness," says Sleepsherpa.com. "I found that the NECTAR provides superior pressure relief and contouring. The dense foam used in the NECTAR can address certain pain points in ways other mattresses can't." This is because NECTAR is right in the middle of firm and soft, allowing it to be a comfortable mattress for any back, stomach, or side sleeper. It is just firm enough that if you have back pain, you will be supported, but also soft enough that if you are a side sleeper you won't get sore hips. Comfort is a personal choice, as most people want both soft and firm, bouncy and stable, supportive and supple. So why would you want a mattress that is any less? Amerisleep only has 2 layers vs. NECTAR's five layers. A combination of NECTAR's additional layer of premium memory foam for stability provides comfort that makes all the difference. Especially if you sleep with a partner in your bed, you are going to want a mattress that can support you both equally.
"The dense foam used in the NECTAR can address certain pain points in ways other mattresses can't."
MEMORY FOAM COMFORT
GetBestMattress.com agrees that NECTAR's use of five layers is unique and makes it stand out as a fan-favorite, saying, "NECTAR mattress is a totally integrated 11″ gel memory foam mattress which exceeds the industry standard of 10″, and 4 [plus Tencel Cover] layers exceeds the industry standard of 3 layers." The secret? The combination of premium memory foams spread through in five unique layers. This is double Amerisleep's mattress which only uses a two layer system. We believe that you need a full four layers of premium memory foams in addition to a cooling cover to get the optimal level of support. If we could have done it in two, we would have… it's a lot less work! But it really takes four layers to get the ideal combination.  If you are truly after a medium mattress that will support you in any sleep position then NECTAR is the right mattress for you.
SLEEPING HOT
If you sleep hot, then NECTAR is definitely for you. "The NECTAR mattress just feels great," says Sleepsherpa.com. "It has dense top foam layer along with a phase change ticking that has cooling gel quilted into it. The NECTAR mattress isn't just another typical foam mattress, it has some significant advantages over the competitors." While Amerisleep claims to use cooling technology based out of a plant-based material,  third party reviewers rave about NECTAR's patented Tencel Cooling Cover that promotes good circulation and sleeping cool so you can rest assured you will still sleep cool. And NECTAR goes one step further and has built in a cooling system right into the mattress to make it an additional layer in our five layer system. According to memoryfoamtalk.com, "The cover of the Nectar mattress mattress is made up of soft, long staple cotton that includes Tencel – a fabric more absorbent than cotton, softer than silk, and cooler than linen.The cover is naturally bed bug resistant and actually circulates air throughout the upper layer of the mattress to improve airflow and circulation. The cover and exterior of the NECTAR mattress is extremely soft and luxurious feeling, something we normally see only in mattresses costing 3-4x the cost of the NECTAR. This cover can be replaced by the company if you need a fresh cover after sleeping on the mattress over time, at no charge – which is something we have never heard a mattress company doing." GetBestMattress.com says, "There is a quilted 4lb. cooling gel foam layer which is something unique to the NECTAR mattress. It give the mattress a unique feel and provides great pressure relief." Not so with Amerisleep. Mattressclarity.com also givers accolades for NECTAR, saying, "NECTAR's mattress is a good option if you want a memory foam based mattress at an affordable price. It has four foam layers – including two gel memory foam layers – and cooling technology built into the cover…NECTAR's cover fabric is made with long staple cotton and Tencel fabric for maximum breathability." How does that stack up against Amerisleep's plant-based structure provides "open cell structure" but Tencel has cooling properties, and is not just breathable.
"NECTAR goes one step further and has built in a cooling system right into the mattress."
MOTION TRANSFER
Have you ever felt your partner tossing around trying to fall asleep – with NECTAR mattresses, this will be greatly reduced as NECTAR has a 9.6/10 (near perfect) score for Motion Transfer compared with Amerisleep's 9.2/10 on sleepsherpa.com. A NECTAR mattress means you won't have to settle for a "trade-off," and you can enjoy the right amount of firmness to support your back, and also the right amount of softness so that you will not feel if your partner is kicking or tossing on the other side of the bed. NECTAR mattresses offer a solid 6″ Foundation Layer, which is essential for providing good support and ensuring that motion transfer won't affect your sleep. Trust NECTAR – we know your sleep will feel the difference. With NECTAR, our fived layered system offers supreme support. "Normal edge support is often lacking in all-foam products, so I thought Nectar would be the same. However, I was surprised at how well the very firm base layers were able to support me. I sat in various areas of the mattress noting the sinkage I experienced," says thesleepjudge.com.
"NECTAR is just the right amount of firmness to support your back, and also the right amount of softness so that you will not feel if your partner is kicking or tossing on the other side of the bed."
NECTAR is unmatched comfort,
support and perfect sleep.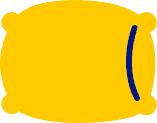 3 Years of Development, Premier Hypoallergenic Materials, Certified Healthier, 10,000+ Customer Tests